• Wait on teams in unclear situations: Live bettors have the advantage of waiting for more information rather than betting into pre-game lines with more uncertainty.
• Look to bet Justin Herbert's passing props if Chargers go ahead: If Los Angeles builds a lead of at least a touchdown, target the overs on Herbert's passing yards, attempts and completions props.
• $200 in bonus bets guaranteed: New FanDuel customers who bet $5 or more get $200 in bonus bets. Click here to sign up!
Estimated Reading Time: 4 minutes

---
Live betting can be one of the better ways to profit in the sports gambling realm, as sportsbooks are slower to adjust to new information than other markets.
But with many games on Sunday, it can be overwhelming for a bettor to follow the different markets and capitalize on inefficiencies. The goal in this space is to provide angles to monitor and capitalize on specific team tendencies not accounted for in live markets, helping bettors cut through the noise with a game plan and a better process for how to profit from live betting.
---
Wait to bet on some of the high-uncertainty teams
The first few bets all play on the same angle: The early weeks of the NFL season present a compelling opportunity for live betting because markets weigh their own priors on teams with the new sample of games. In this situation, bettors have the advantage of waiting for more information rather than betting into pre-game lines with more uncertainty.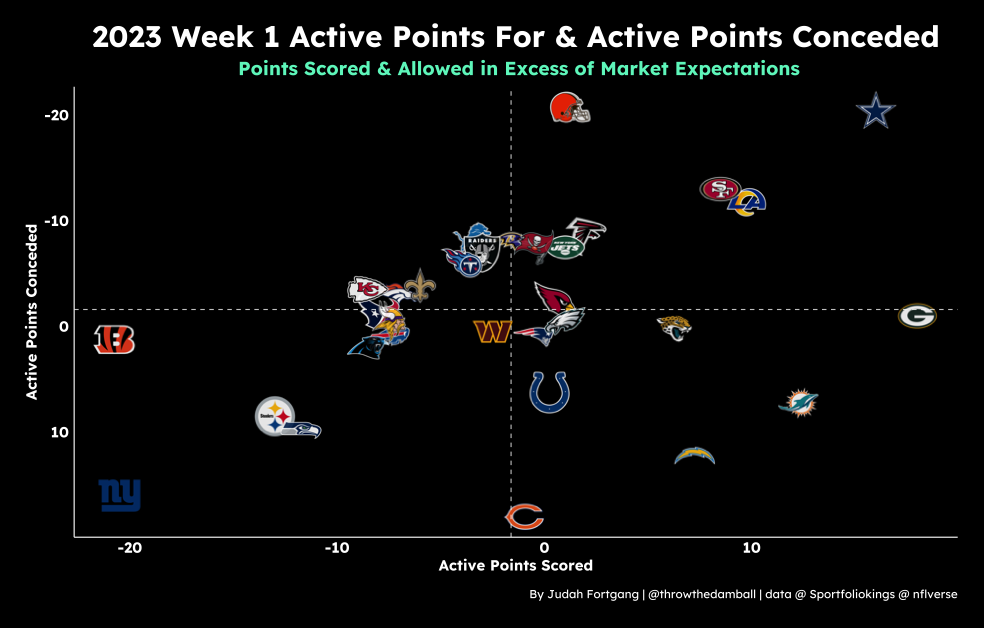 This chart details how teams performed on offense and defense relative to market expectations in Week 1. For example, the Rams outperformed expectations on offense, while the Bills played well below expectations. But rather than bet on the Rams — or any team you're higher or lower depending on the Week 1 results — without knowing if this was a one-game noisy sample or a new trend, we can wait for more game data to emerge before betting.
If the Rams continue to look like a dominant offense, even if we lose a few points of value, they become an attractive bet here. The market will hang a derivative of the initial line that considers the inherent uncertainty of how good the Rams' offense truly is. But gaining new information and betting live cuts through that uncertainty and takes advantage of how the books price these live lines.
---
Perhaps our most common angle in this section is playing the volatility in games featuring great offenses. This worked quite well last week, and we're returning to the well.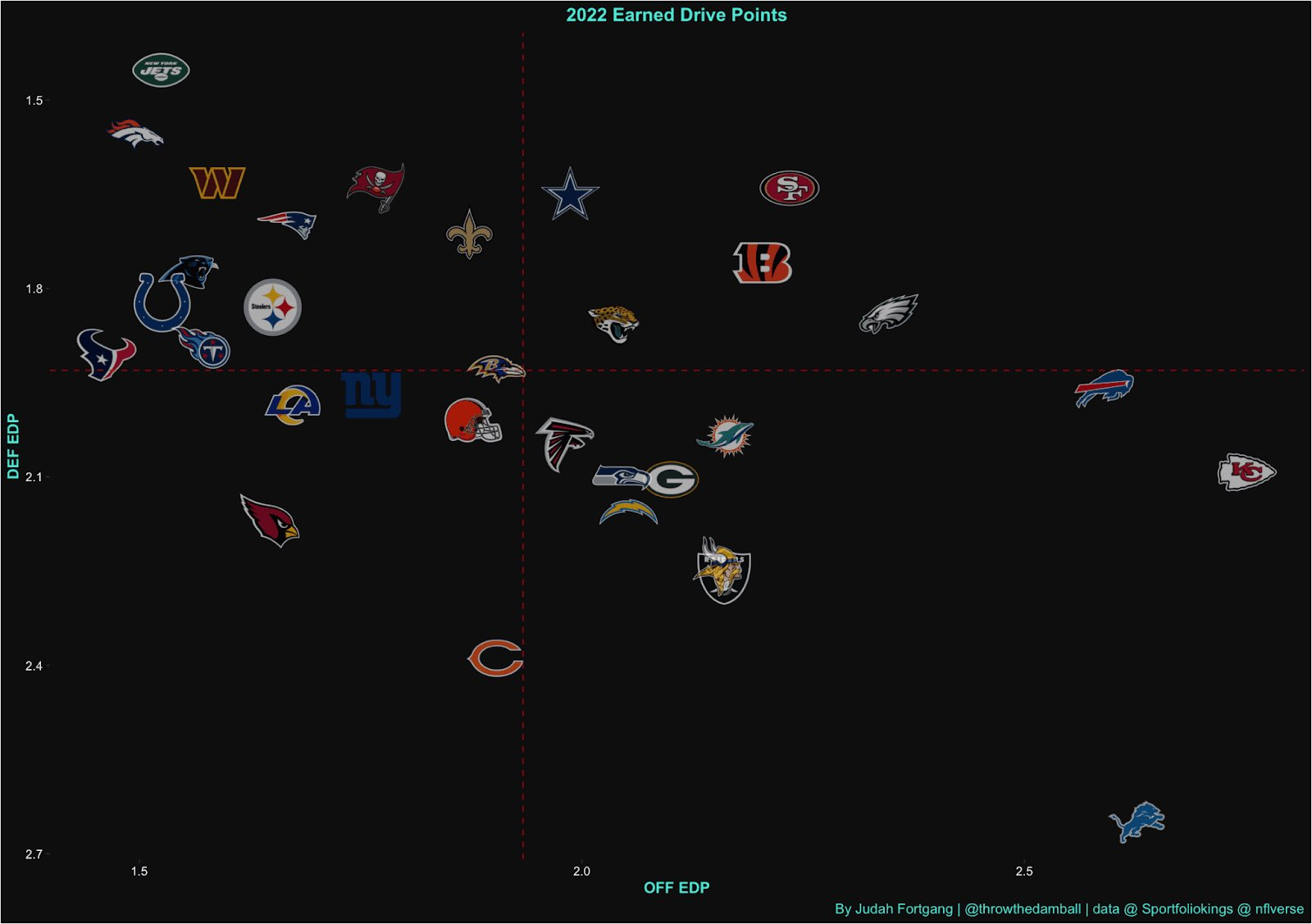 Both of these offenses were terrific last season, and with the emergence of quarterback Trevor Lawrence and the addition of wide receiver Calvin Ridley, this Jaguars unit should look even better in 2023. It is also worth noting that both the Chiefs' and Jaguars' defenses were average last season and there's little to suggest that either will effectively limit the other.
Some betting strategies need not be complicated: We know these offenses will score, and we know capturing the volatility in games with great offenses leads to profit.
---
Bet on Justin Herbert passing props if the Chargers go ahead
On a global scale, when teams begin to build leads, sportsbooks tend to price in that those offenses will run the ball more. They then adjust passing props accordingly.
But if the Chargers build a lead, because of their tendencies, this would be a spot to buy Herbert overs as the books price in their usual lead adjustment.

Notably, when playing from a lead in 2022, the Chargers were tied with the Cowboys — whose play caller is now with the Chargers — for the fastest pace in neutral scripts. This means more plays than an average team in the given situation would play, which is likely how the books price this in.
Not only will they run more plays in the aggregate than the average team, but the Chargers passed at the fifth-highest rate in the NFL last season, adjusted for these contexts. And against the Titans, who filter teams to the pass more than any other team, the Chargers will further be incentivized to turn to the air even in a positive game script.
If the Chargers jump out to a lead of more than a touchdown, look to bet the overs on Herbert's passing yards, passing attempts and completions while books assume they will run more.