• Bet Chiefs QB Patrick Mahomes o2.5 pass TDs vs Jaguars: Chiefs' top-rated passing offense in terms of EPA/attempt vs PFF's 27th-rated coverage defense (55.7 grade).
• PFF player props tool gives Mahomes o2.5 pass TDs a 14% edge.
• Bet Justin Fields u24.5 attempts vs Lions: Fields leads the NFL in EPA added from scrambles. Detroit is last in the NFL in the same category on defense.

Last updated: Nov. 11, 11:00 a.m.
Estimated reading time: 3 mins
---
In Week 9, we again went 2-1 using various data points to bet on QB props. Zach Wilson went under 207.5 passing yards ( 154), and Marcus Mariota went under 15.5 completions (12). Josh Allen didn't go over 2.5 passing touchdowns at +155, but that was our longshot bet. We looked back at our process this week to see how we can do better than adding +0.7 units to the bankroll from these bets.   
Bet Gameplan: Playable to -115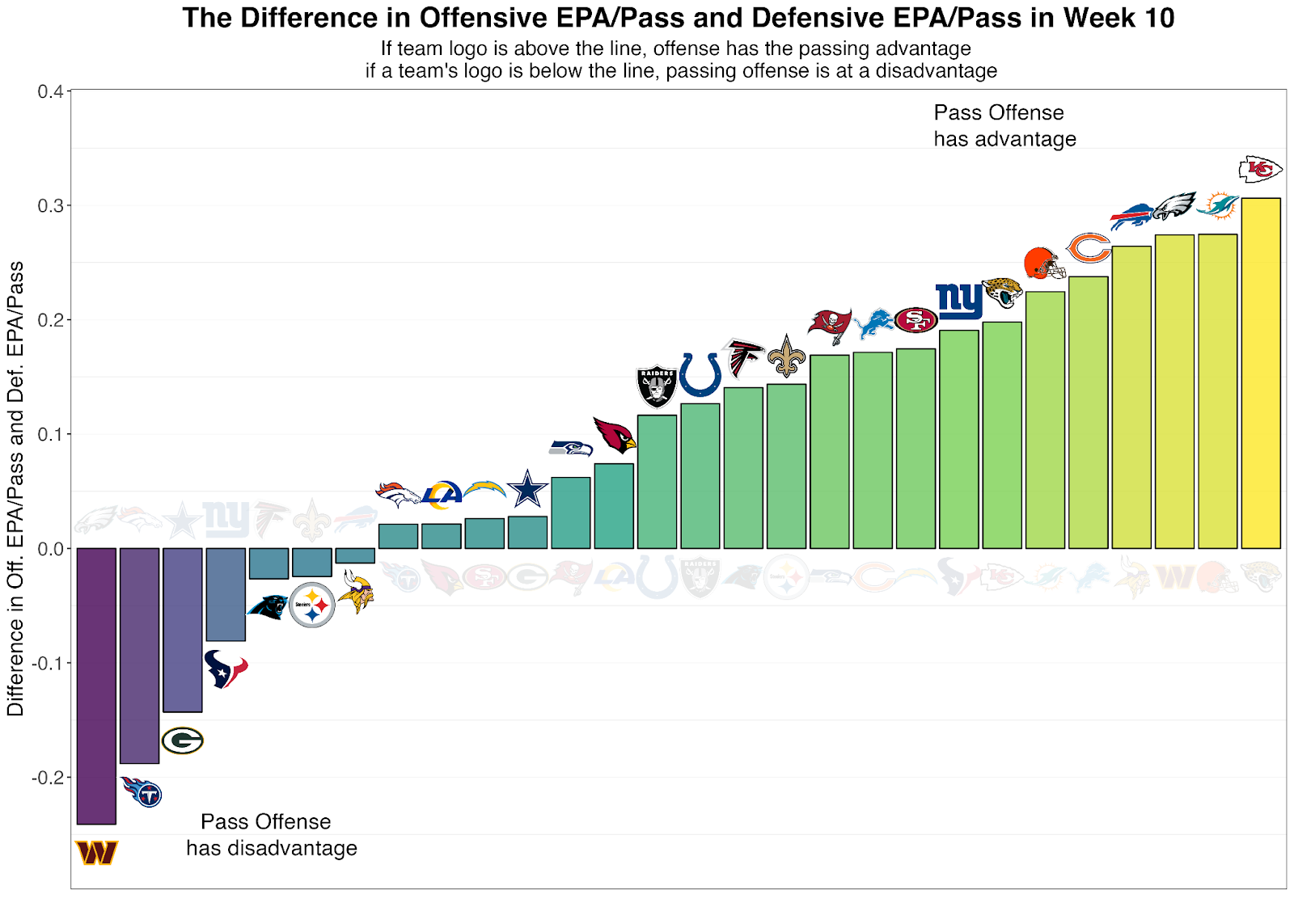 • Chiefs Have Major Passing Advantage: Kansas City currently has the NFL's top-ranked passing offense, according to expected points added (EPA) per pass. The Jaguars' coverage unit ranks 26th with an overall grade of 55.7, meaning Mahomes should be able to take advantage Sunday.
• Mahomes Goes Over Half the Time: In his eight games this season, Patrick Mahomes has gone over 2.5 passing touchdowns four times. Add in this is an advantageous matchup for the Chiefs passing offense, and the odds of -105 should provide some value.
• PFF's Player Props Tool has this bet as a +14.0% edge.
Bet Gameplan: Playable to 203.5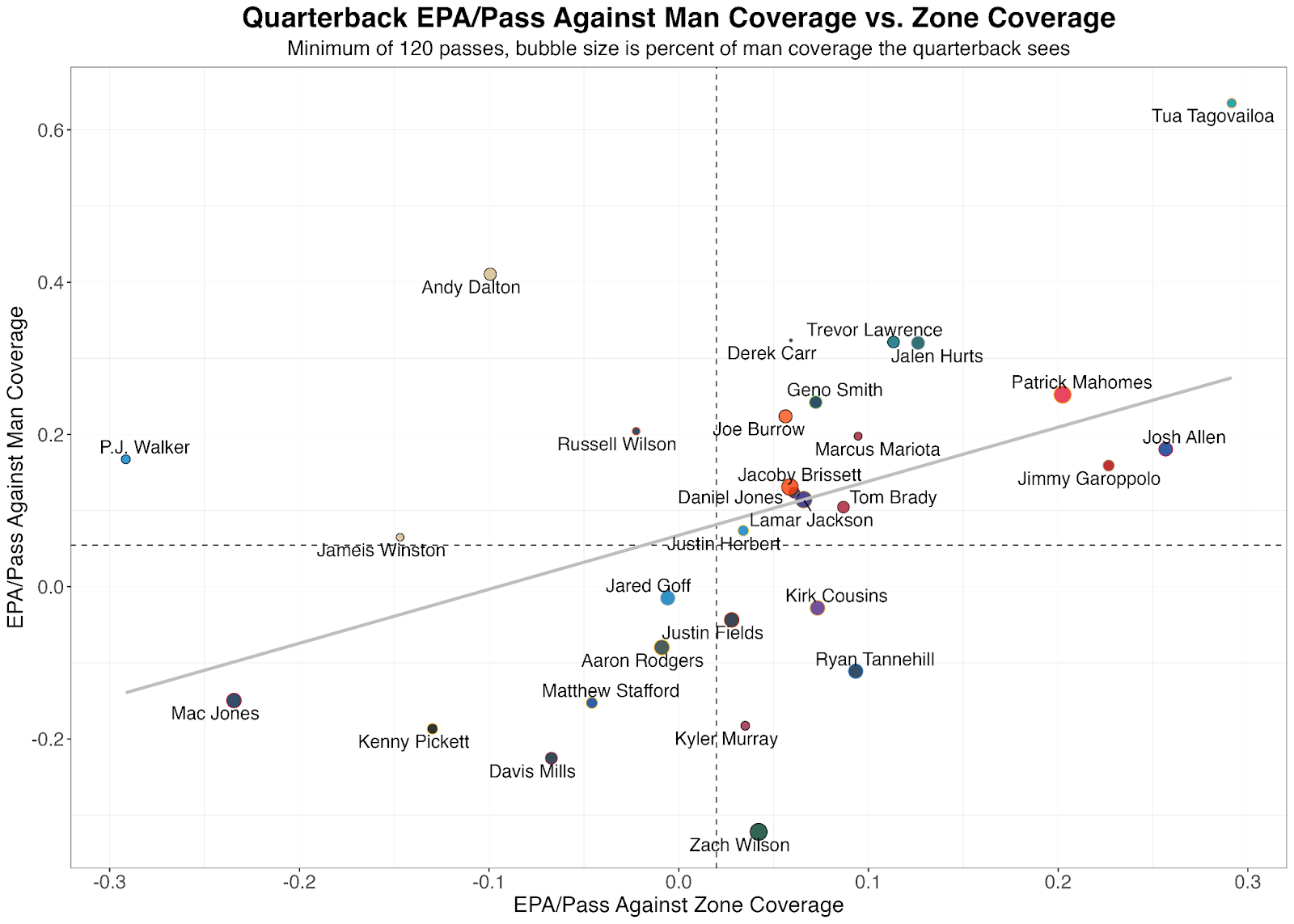 • Mills Isn't Good Against Man: Against man coverage this season, Mills has the 2nd-worst EPA per pass in the entire league (-0.22 EPA). This is partly because of his arm strength and partly because the Texans have the 7th-worst receiving corps in the league, graded by PFF. 
• The Giants Play the Most Man Coverage: Big Blue has played the most man coverage in the league through nine weeks (50% of their overall snaps). We should expect this number to increase against Mills given his problems against man coverage, making it an advantageous matchup for the Giants defense. 
Bet Gameplan: Playable to 23.5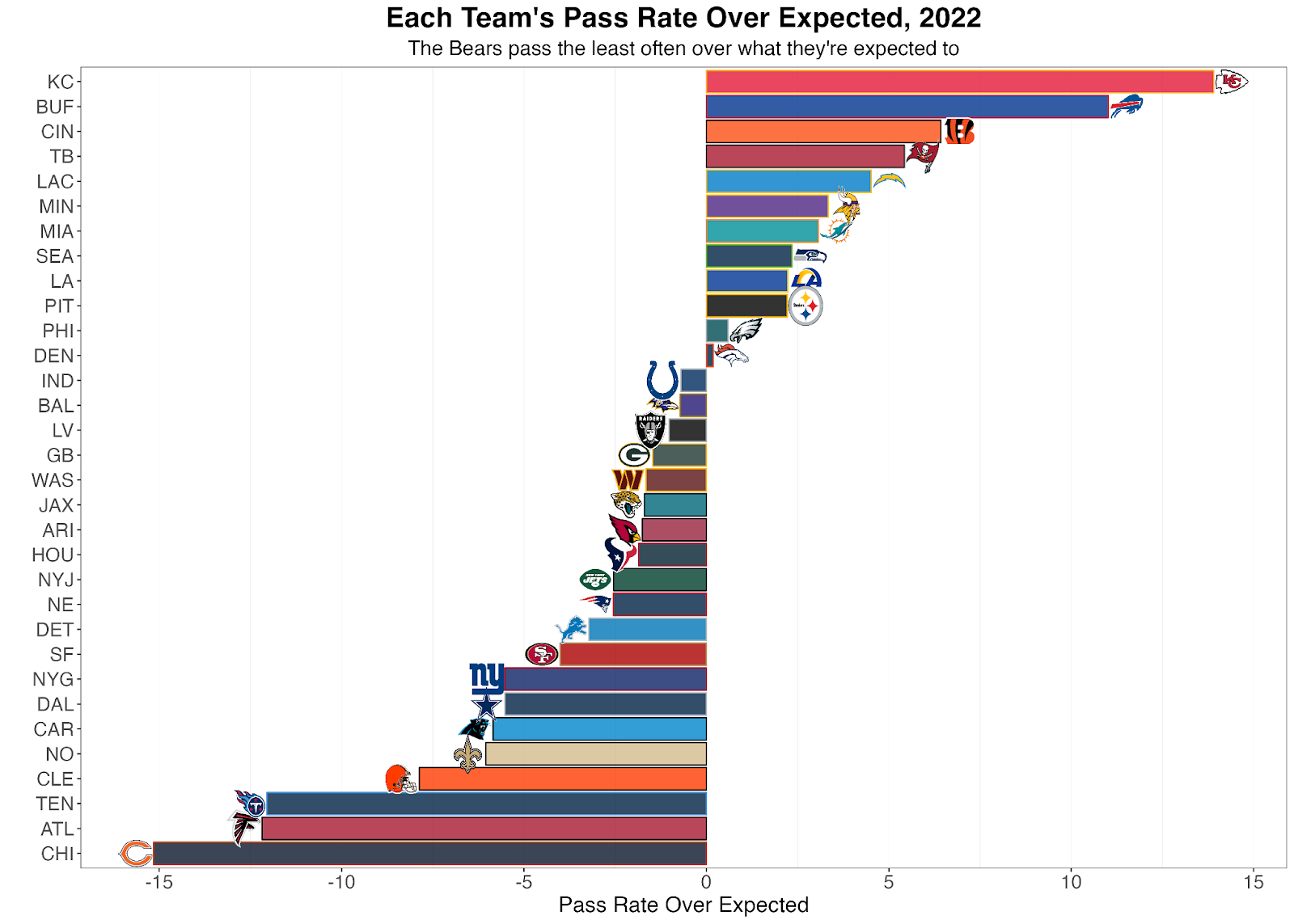 • The Bears Pass the Least Often: Out of all the teams in the NFL, once accounting for down, distance, yardline, time remaining and score differential, the Bears pass the least over expectation of an average team in their situation.
• Fields Will Want to Run Against the Lions: Fields leads the NFL in total EPA added from scrambles. The Lions have allowed the most total EPA from scrambles. This probably means we will see Fields take off frequently Sunday  instead of throwing, leading to a low number of pass attempts.