Bet on Cincinnati Bengals -2.5 (+235): An alternate spread play on the Bengals can capture value before the key number three. The spread movement against Cincinnati could be an overreaction to its poor offensive line outp, and should still allow the team a chance to win this game at the end.  
Bet James Cook o7.5 receiving yards: Cook saw 50% of the rush attempts in last week's victory when the Buffalo Bills played from ahead. In a spot where the models point toward the game script being flipped, expect Cook to only need one reception to go over this modest receiving yardage prop. 
Estimated reading time: 5 minutes
---
Let's dive into the best bets to make for the divisional round playoff game between the Cincinnati Bengals and Buffalo Bills.

---
Game lines
Since Von Miller's injury, Gregory Rousseau has steadily averaged three pressures per game within 2.5 seconds of the ball being snapped — a crucial swing point for Joe Burrow's pressure performance. 
Burrow looks to scramble when quick pressure arrives, and he has to be willing to use his legs more often in this matchup. That makes Burrow's initial read more important. 
Based on PFF's definition of a shadow coverage game, Tre'Davious White played shadow coverage three times since returning from his ACL injury in Week 13 (Weeks 14, 15 and18), so he could easily travel with Ja'Marr Chase on Sunday. If White is lining up against Chase, Tee Higgins will see Dane Jackson and could turn into the focal point for the Bengals passing offense. Not to discount Chase, who could easily win his matchup, but it looks like the Bengals still have multiple paths to offensive success behind a shaky starting offensive line. 
The spreads may have overreacted to the Bengals' injury situation. This is a spot both Greenline and the play-by-play simulation agree on. Greenline shows 1.3% value on +5.5 (-110) and over a 1% edge on the currently available moneyline.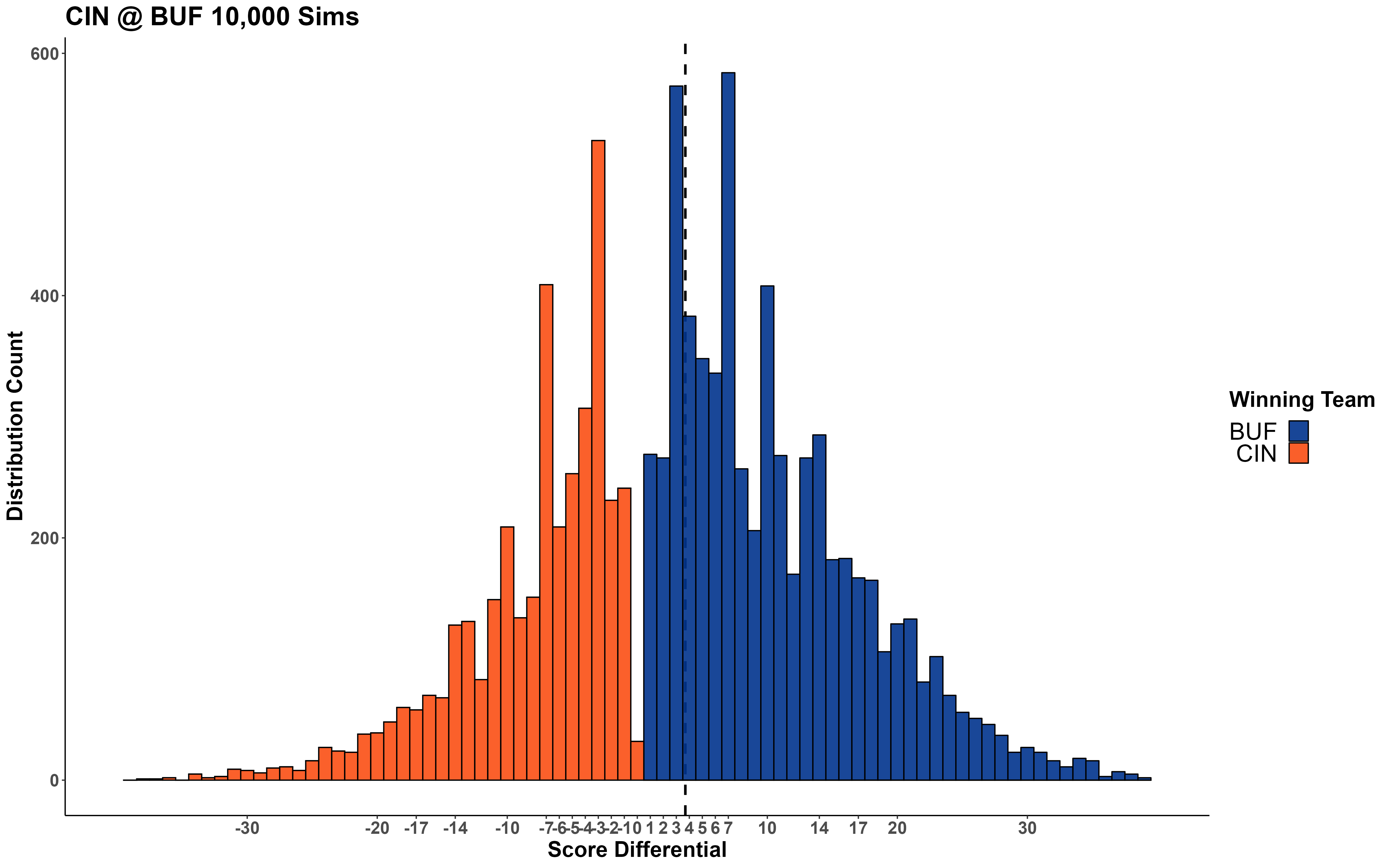 The play-by-play simulation shows a mean spread expectation closer to four, with the Bengals winning by three or more in 32.2% of outcomes. Points could come in bunches, so both Greenline and the play-by-play simulation also like the over.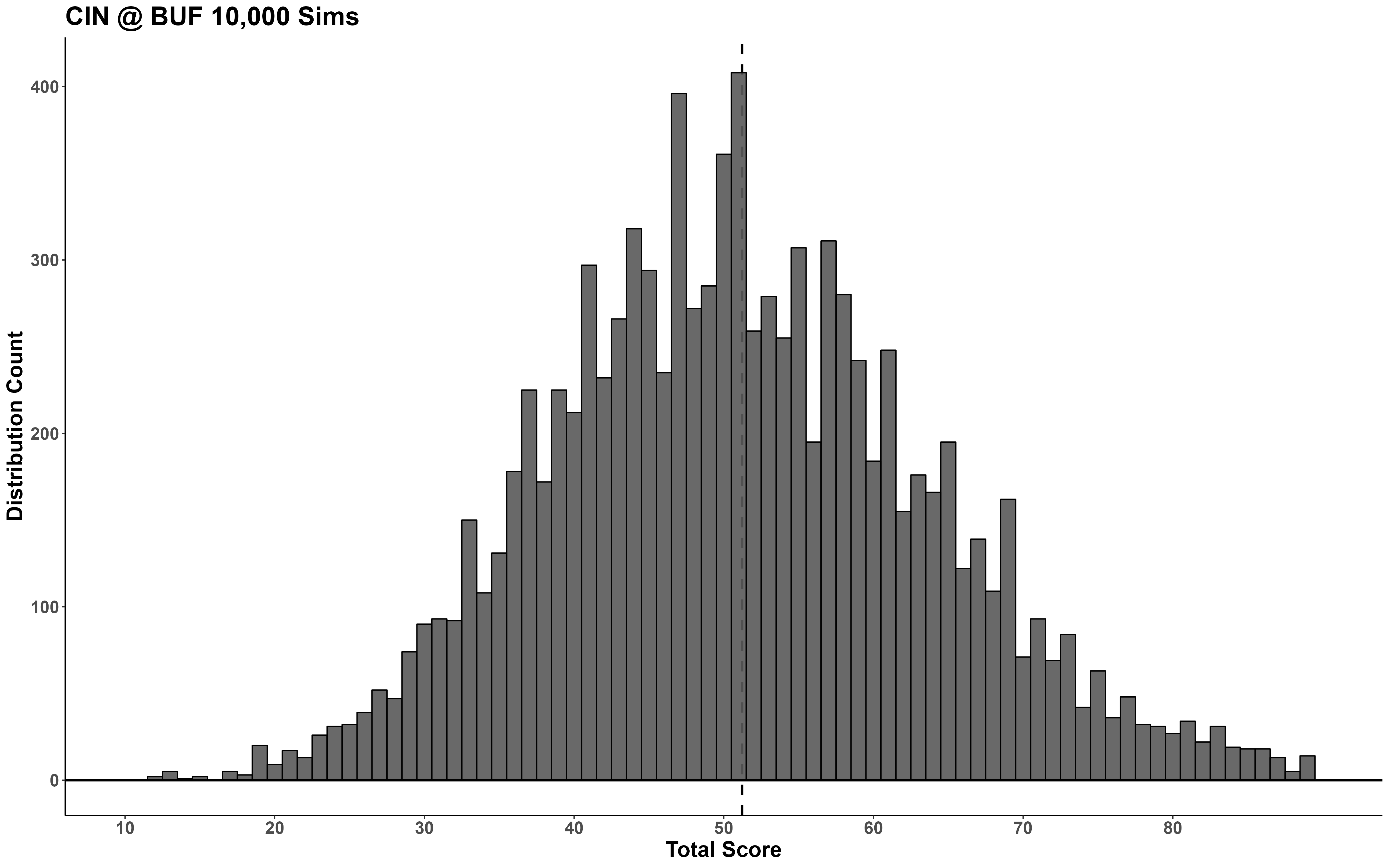 Given where both models directionally point, this is a game ripe for same-game parlays if our narrative plays out. 
Pick: Bengals +5.5 (-110), o49 (-110). Bets playable to -115.
---
Player props
Player props continue to be one of the best approaches to betting on the NFL. If interested in macro trends from the past three seasons, check out my midseason prop article here.
One way to consistently find defined edges without blindly betting unders is by utilizing PFF's player props tool. The ability to adjust both number and price means you are always certain of the expected value for each prop bet. Let's dive into the best player props to bet for the NFL Sunday game.