NFL Free agency is all but wrapped up now, but it's been eventful, to say the least. We have seen shock trades, big-name signings and future Hall of Fame quarterbacks — and along with them, the balance of power — swap teams.
Now more than ever, the signal-callers have a disproportionately large hand in the outcome of their team's games and seasons — it is a position you absolutely have to get right if you want a shot to compete for the Lombardi trophy.
Right now, three former starting quarterbacks make up the entirety of the remaining free agent options. Cam Newton, Jameis Winston and Andy Dalton have all flashed play that made their former franchises certain they were the long-term solution at quarterback. Whether right or wrong, these teams decided to move on from their signal-callers this offseason, which may have some bottom-feeding teams pondering if they can recapture the kind of play that once made these quarterbacks good enough to start under center.
Our focus today isn't so much the long-term prospects for each quarterback. Instead, the focus will be on if there's any betting value in what is their "most likely" or "most worthwhile" landing spot at this point in free agency.
We will use FanDuel Sportsbook odds as our baseline to see if any value exists in betting on where these three quarterbacks land for 2020.
A new regime in Carolina called for new options at quarterback, so the Panthers moved on from Cam in what had to be the second most dramatic breakup of the offseason.
Make no mistake, Cam Newton can be a game-changer at quarterback. Not including his injury-shortened 2019 campaign, Newton has produced at least one win above replacement in every season in the NFL, and his 2015 MVP campaign — the one that ended in a Super Bowl appearance — produced almost three wins above replacement. Newton has already shown that he can lead the right team to the Super Bowl, and the best situation for him is with a rock-solid defense and a head coach who has complete faith in his ability.
He won't be given a starting spot out of the gate at this point, especially with the lack of interest in free agency, but right now, the Los Angeles Chargers make too much sense for Newton. They are the odds-on favorite at this point, listed at +200 on Fanduel; they have a well-built defense with quite possibly the best secondary in the NFL, they have playmakers at the skill positions and they struggled in pass protection in 2019 without getting too much better in free agency, which is something that Newton's extraordinary running ability could help offset.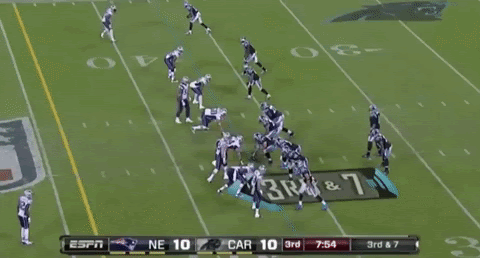 Tyrod Taylor is capable of success in LA, but bringing in Cam Newton on a cheap contract to at least compete and/or backup Taylor is a solid contingency play for a roster that's built to win now.
PFF's Pick: Los Angeles Chargers, +200
---
Editor's note: Want to see more betting articles? Check out our pieces on the 2020 NFL Draft, the 2020 NFL divisional races, the 2020 Heisman race and on why the Minnesota Vikings UNDER 9 (-110) wins is a good idea.
Subscribe to PFF Edge to continue reading
Already have a subscription? Sign In