It's human nature — people just love the mystery box, the wild card, the "what if?" And Los Angeles Chargers fans are no different.
Give them Tom Brady, Justin Herbert, Marcus Mariota, Jameis Winston or one of the other options on the market. You could even give them Easton Stick as the starter. After all, Stick showed some flash with that 61.9 preseason grade as a rookie, right? But for some reason, the option that just won't work for many among the Los Angeles faithful is going into the brand new SoFi Stadium next season with last year's backup quarterback, Tyrod Taylor, as the starter. 
The response on Twitter after the news broke that Taylor was under serious consideration for the starting quarterback job ranged from disapproval in Los Angeles to laughter elsewhere. And when you consider that the last time Taylor played meaningful NFL football he looked something like this, it isn't all that hard to understand why people think that way.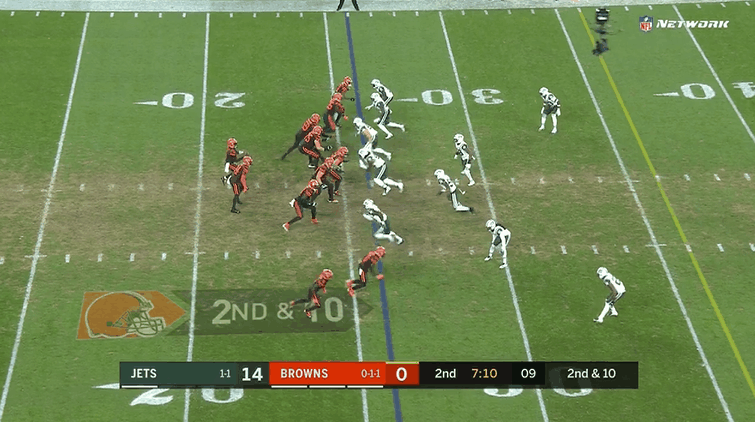 It was a rough two and a half games as the starting quarterback for the Cleveland Browns before Baker Mayfield took over in 2018. Add in that Buffalo Bills fans (loudly) think Taylor isn't a starting-caliber quarterback, the national perception on the veteran signal-caller out of Virginia Tech doesn't quite match up with reality.
The reality, though, is that the Chargers have a solid starting option on their roster next season for just $7.5 million.
We've done this before with Taylor
Despite the raging debate that Taylor's tenure in Buffalo brought — a discussion that was well documented by ESPN's Mina Kimes during the 2017 season — he did have success as the Bills' starting quarterback. 
Tyrod Taylor (15-17)

Josh Allen (18-19)

PFF grade

82.3 (9

th

)

65.3 (28

th

)

Big-time throws / turnover-worthy plays

57 / 33 (4

th

)

32 / 49 (31

st

)

Yards per attempt

7.1 (19

th

)

6.6 (32

nd

)

Completion percentage

62.1% (21

st

)

56.1% (32

nd

)
He didn't just lead the team to their first playoff appearance since 1999, but he also ended his three-year stint as the starting quarterback with a top-10 PFF grade among 32 qualifiers over that stretch. The traditional passing numbers stayed near the middle of the pack, but his ability to limit the big negatives (turnover-worthy plays) while adding legitimate value with his legs suggests that he was ultimately better than the raw passing numbers would tell you.
The comparison to current Bills' quarterback Josh Allen isn't meant to poke the very awake giant known as #BillsMafia. It is intended to show that perception isn't always reality. Bills fans couldn't wait to get Taylor out the door, some going as far as to burn his jersey following the 2017 wild-card loss.
Allen, on the other hand, is protected by the fanbase with a somewhat disturbing ferocity after putting up bottom-of-the-league results as a passer. The Bills opted for the mystery box, and though they made the playoffs following the 2019 regular season, they are not in a better quarterback situation than they were three seasons ago. That holds true with traditional statistics and with PFF numbers. 
Taylor would bring a very different dynamic to the Chargers' offense than Rivers did