After months of endless speculation surrounding the 2021 NFL Draft, we are now mere hours away from finally having answers to some of the most intriguing questions.
The top two picks are all but locked in according to the betting market, with the suspense and intrigue starting at the third overall pick. What direction the 49ers choose to go at No. 3 will have a ripple effect throughout the rest of the draft. Let's take a quick look at their most likely path before diving into the best draft props to bet based on this assumed direction.
View PFF's 2021 NFL Draft position rankings:
QB | RB | WR | TE | T | iOL | DI | EDGE | LB | CB | S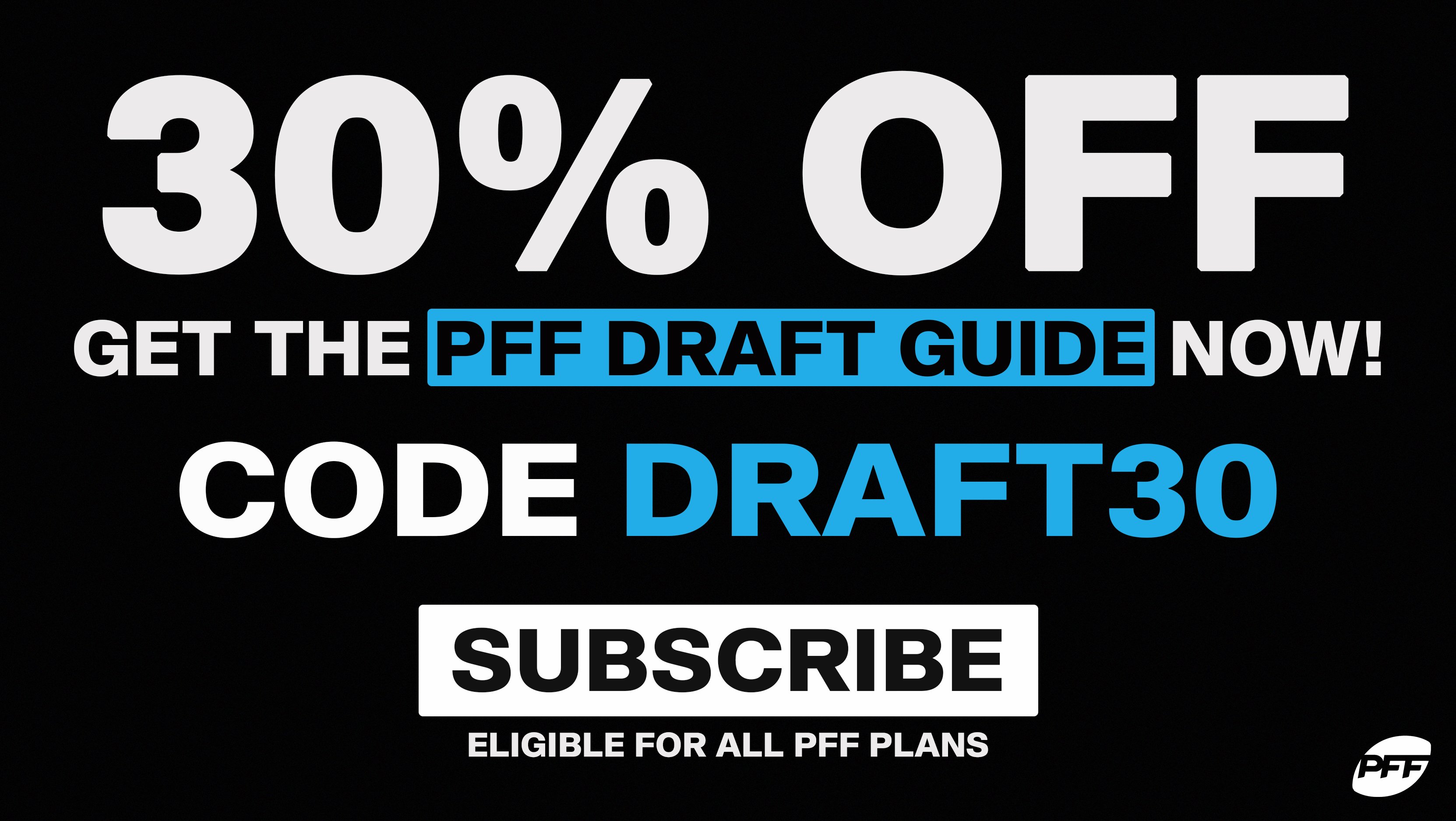 THIRD OVERALL PICK
Almost every NFL insider has piled onto the idea that Mac Jones will be the pick at No. 3 overall. Justin Fields had a brief stretch as the slight favorite at -125 at the beginning of April, but negative reports have reportedly pushed him down draft boards. Trey Lance is now the second-most likely selection at No. 3, but Jones has pushed out to the heavy favorite with an 80% breakeven percentage.
Despite PFF not agreeing with the negative sentiment surrounding Fields, the market has clearly indicated a preference for Jones that is tough to continue to fade. Some may look to double-down on this selection, but my preference is to look for other opportunities with the expectation that Jones is the selection at No. 3.
Kyle Pitts to the Atlanta Falcons at No. 4 overall appears to be the biggest lock of the draft outside of the top two selections. The one concern is in the likely scenario that Mac Jones is selected at three, a team with their eyes on Justin Fields or Trey Lance could move up to have their pick of the next best quarterback.
The 49ers overpaying for the third selection makes it highly unlikely that the Falcons get what they would deem to be a reasonable offer to move out of the No. 4 spot. If no adequate trade offer occurs, the Falcons have two options.
Subscribe to PFF Edge to continue reading
Already have a subscription? Sign In