The Birmingham Iron's defense did all they could but they were outdone by their lackluster offense, losing their first contest of the season in a defensive battle to the San Antonio Commanders, 12-11.

PFF's ReFocused series this season features immediate takeaways and a key to the victory from PFF's lead AAF analysts and grabbing quick first-run statistics from our team of analysts who watched every player on every play of the game. For more data and analysis from the game, utilize our Premium Stats 2.0 dashboard to expand your knowledge on the key players, signature stats and much more.
Iron QB Luis Perez looked off for most of the night and despite a late touchdown run by the league's top scorer in Trent Richardson, the Iron offense could muster just 11 points and turned the ball over two times in the loss. San Antonio's passing attack was also subpar but Kenneth Farrow II carried the weight of the burden on his shoulders with a 30-carry performance as he ran for 142 yards in the victory.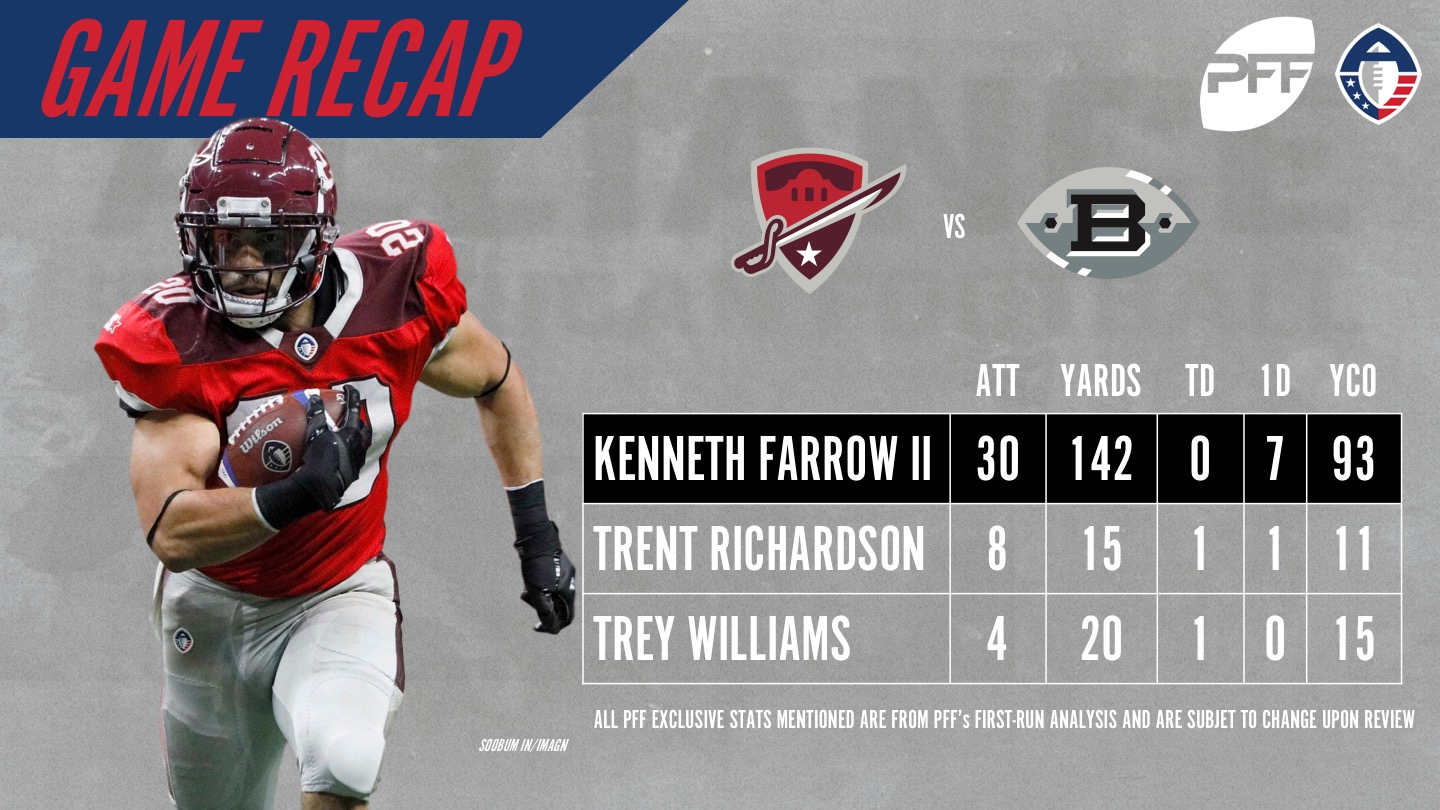 The Iron's defense did what they could in locking down Commanders QB Logan Woodside, holding him to just 11-of-25 passing for 106 yards but were unable to secure a takeaway and their offense's inability to move the ball on third down (3-of-10) hurt their chances in this one.
Defensively for the Commanders, Jayrone Elliott had his best game of his AAF career, registering seven QB pressures and winning a ridiculous 46.7% of his pass-rushing snaps.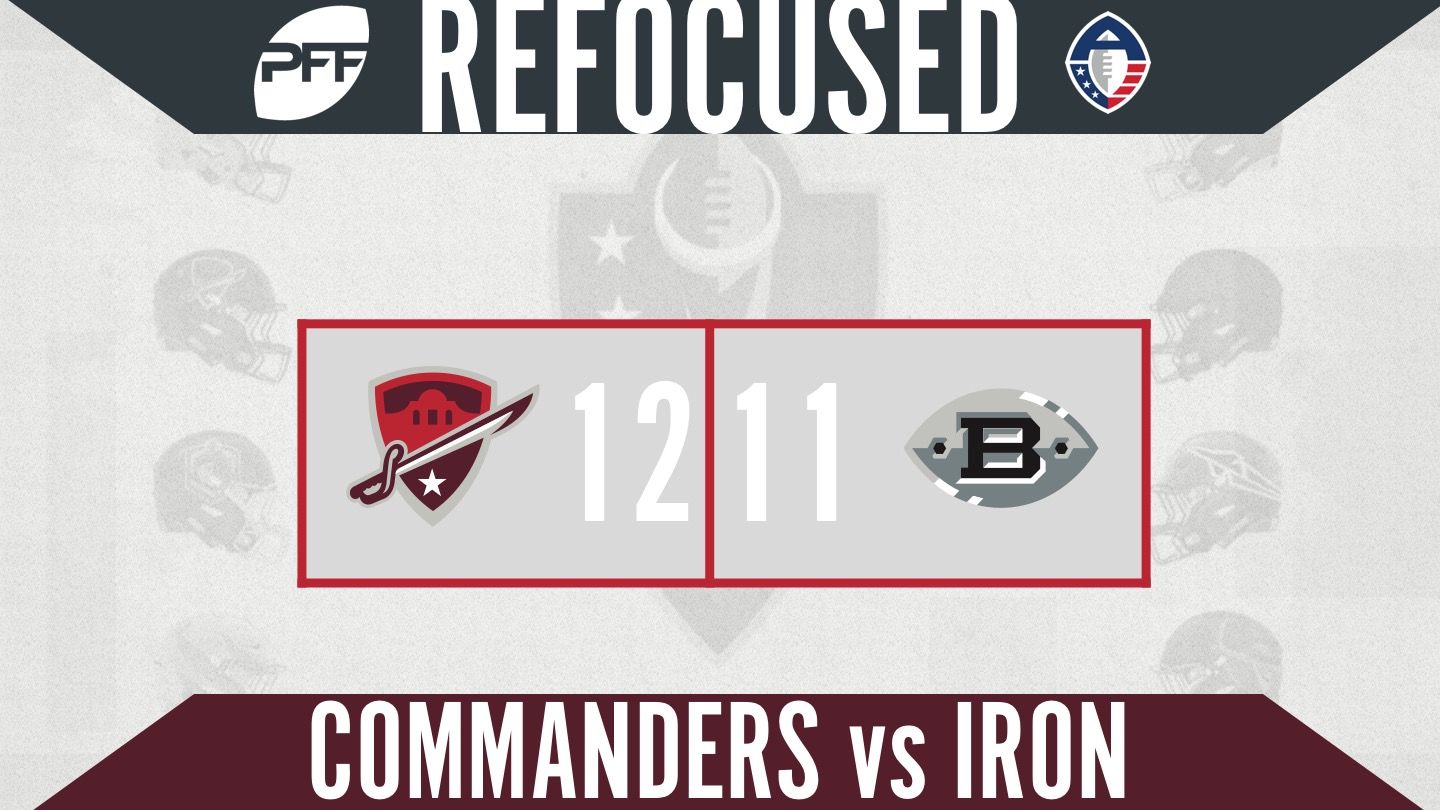 The Iron drop to 3-1 on the season while the Commanders got back into the win column and sit at 2-2 heading into Week 5.
[Editor's note: All exclusive data mentioned in PFF's ReFocused series for the AAF is from our first run and before final review. Statistics will be checked against the official game books for any inaccuracies while our team of analysts undergoes the final review process for several hours after the game's ending. All first-run data should be considered as subject to change upon review.]
For more access to AAF data – sign up for PFF Elite to check out grades and stats from every player on every play of every game from the 2019 season!