We've gone through the biggest pro and con for all the top quarterbacks, wide receivers, defensive backs and offensive linemen, and now we turn our attention to the guys on the defensive line. Using PFF's 1,100-page 2020 NFL Draft Guide, we give you the biggest pro and con for every top defensive lineman prospect:
[Editor's note: Check out PFF's 2020 Mock Draft Hub, NFL Draft Big Board and NFL Mock Draft Simulator. PFF Elite subscribers can also download the 1,250-page 2020 NFL Draft Guide.]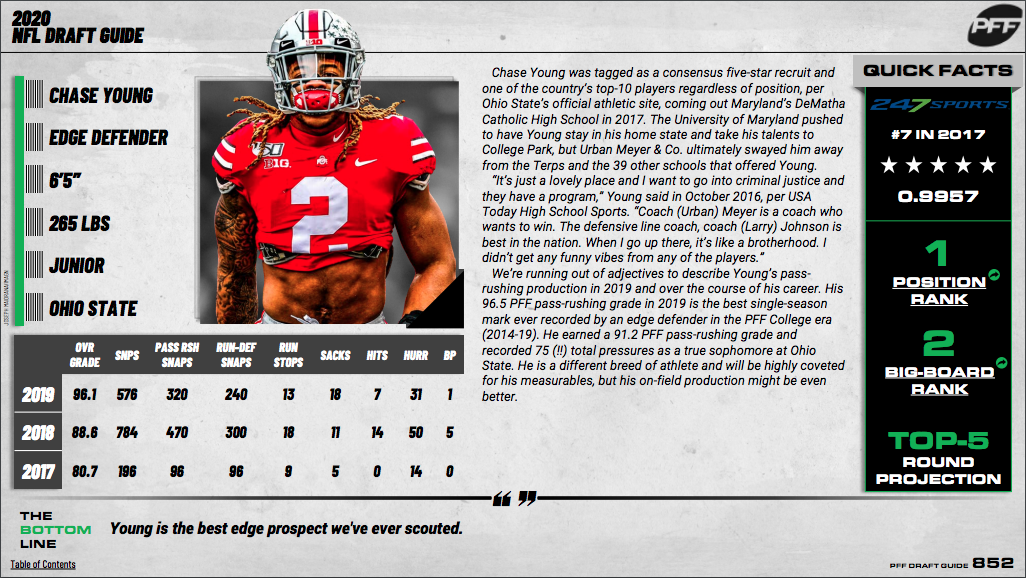 Biggest Pro: Freak of nature
Where should I begin with the best non-quarterback in the 2020 NFL Draft? After posting an elite 91.2 pass-rush grade in 2018 and being pegged as a candidate to possibly be the first non-quarterback off the board in the 2020 NFL Draft, Young shattered the single-season pass-rush grade record in 2019 (96.5) and is now a near-lock to be the first non-quarterback taken this Thursday. Everything about Young as a pass-rusher is elite. Burst, power, hands, size — he has it all.
Biggest Con: Do we really need to go there? 
Chase Young is the best non-quarterback prospect we have ever seen in the PFF College era. He's better than Nick and Joey Bosa, Myles Garrett, Quinnen Williams, Jalen Ramsey, et al.
Biggest Pro: Pop behind his hands
Six-foot-six, 310-pound interior defensive linemen are not supposed to be as athletic as Javon Kinlaw is. His explosiveness and agility are in the upper echelon, and when you mix all that with the power of his hands, you get yourself a monster in the pass-rush. Kinlaw feasted all year long in the pass-rush and earned an elite 90.7 pass-rush grade that ranked third in the FBS a season ago. What's more, is that he did that while playing nearly a third of his reps at nose tackle.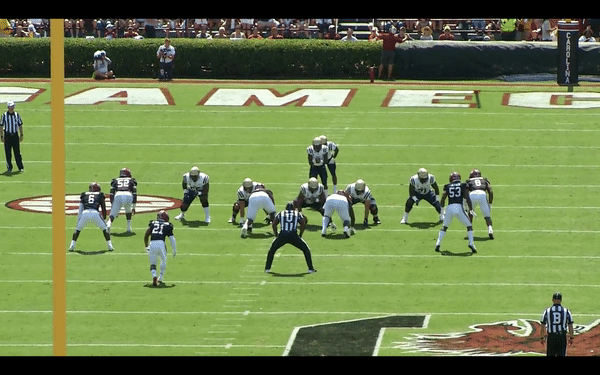 Biggest Con: Very few moves
Kinlaw's pass-rush move repertoire isn't massive, but this is more of a con that is a pro. The fact he dominated the SEC as he did with very few moves is incredibly impressive. He is just scratching the surface, and he said that himself at the NFL Scouting Combine:
"I haven't really scratched the surface with my pass-rush. A lot of the times, I just be out there bull-rushing – just walking guys back. So, I feel like once I get the right coaching, the sky's the limit."
That's a scary thought.
Biggest Pro: Pure power
Brown's power is up there with some of the best we have ever seen in the PFF College era. It's so good, in fact, that it helped him earn a spot on Mike Renner's All-Trump Card Team. He has proved to be capable of moving any guy in front of him and pushing the pocket in the pass-rush.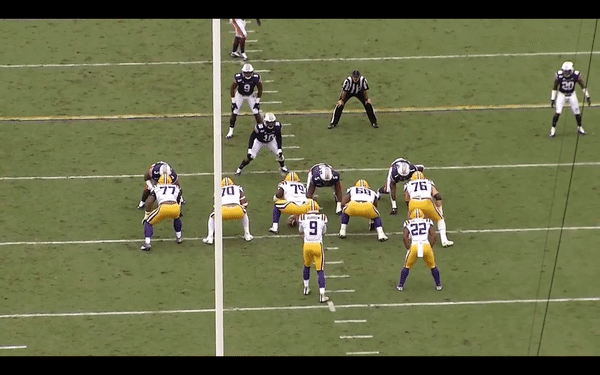 As great as he was at Auburn, though, Brown never reached the "Aaron Donald level" of dominance on a rep-to-rep basis. He posted impressive 85.6 and 90.4 pass-rush grades and 91.1 and 84.7 run-defense grades in the last two seasons, but that's not remotely close to the figures put forth by the likes of Chase Young. 
Biggest Con: Middling athleticism
Brown tested incredibly poorly for a guy who is deemed a top-five player in this class. He posted an 8.22-second three-cone (worst) and 27-inch vertical (25th percentile). Brown never had burst as a pass-rusher and won because of his power. In the PFF Draft Guide, one of Brown's cons is the fact his "motor wears down" as a pass-rusher. In other words, there is a real chance he becomes a top-tier run-stuffer but an average pass-rusher at the next level. 
Biggest Pro: Power behind his hands
Epenesa's hands are incredibly powerful. Time and time again he proved that could overpower offensive lineman with ease, and he did so consistently over the last three years. In that span, Epenesa picked up 138 pressures — the sixth-most in the FBS — and posted pass-rush grades of 78.8, 90.4 and 85.6. Those aren't "dominant" numbers, but he did this with his mediocre athleticism on the edge. Epenesa won with his hands, power and technique and not with his athleticism. Move him inside and thrive.
Biggest Con: No burst off the line
Epenesa has size, power and length, but his athleticism is below average for the edge. He posted a 1.78 10-yard split and a 5.04 40-yard dash at the 2020 NFL Scouting Combine, which wasn't a huge shock considering he didn't display a great get-off at Iowa. Still, it's something to marginally worry about when projecting him to the NFL. Having said that, though, this isn't necessarily something that should drop him into Day 2. Epenesa still has the production, physical tools and versatility that warrants a first-round selection.
Biggest Pro: Pass-rush skill set
There wasn't a better interior defensive lineman in the pass-rush last year than Jordan Elliott. He posted an elite 91.1 pass-rush grade that was first in the FBS and an impressive 18.3% win rate that ranked third. And he did it all in the SEC — the most difficult conference in college football.
He caught interior offensive lineman off guard with his elite explosiveness at times and tossed guys around on numerous occasions.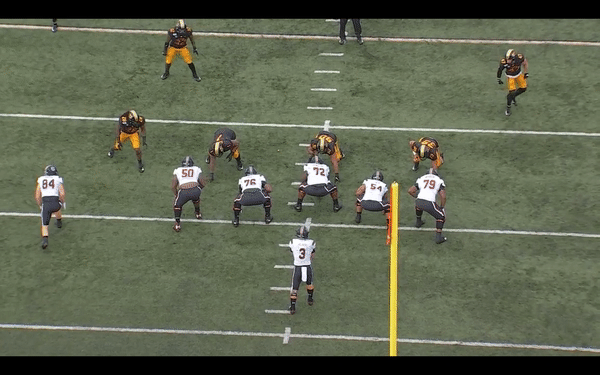 Biggest Con: One-year wonder
Although Elliott was a better overall player in 2019 than Javon Kinlaw and Derrick Brown, he still sits behind them on our draft board mainly because it was a "one-year wonder" year for him.
We saw him in relatively a limited role in 2018, and he was a quiet pass-rusher most of the season, earning a 63.1 pass-rush grade through Week 11. He then turned on the jets to close out the year and posted a 93.5 pass-rush grade over his final three games, but it's fair to worry about the fact we saw a vastly different Jordan Elliott on a rep-to-rep basis in 2018 than we did in 2019.
Biggest Pro: Bend
Weaver put up a mightily impressive 7.0-second three-cone at the 2020 NFL Scouting Combine, but it wasn't a surprise to see that after watching the elite bend that he constantly put on display at Boise State. Weaver racked up an absurd 72 sacks plus hits in his college career, and his bend played a massive role in that. All in all, Weaver won at a rate that was three percentage points higher than anyone else over the last couple of years.
Biggest Con: Below-average get-off
Weaver opted to skip the 40 at the combine, but if he had run, it likely would have been a poor time. His get-off is simply subpar, and while it wasn't an issue against Group of 5 tackles, it could prove to be a problem at the next level. Offensive tackles are clearly far more athletic in the NFL, and there is reason to worry about that elite production translating.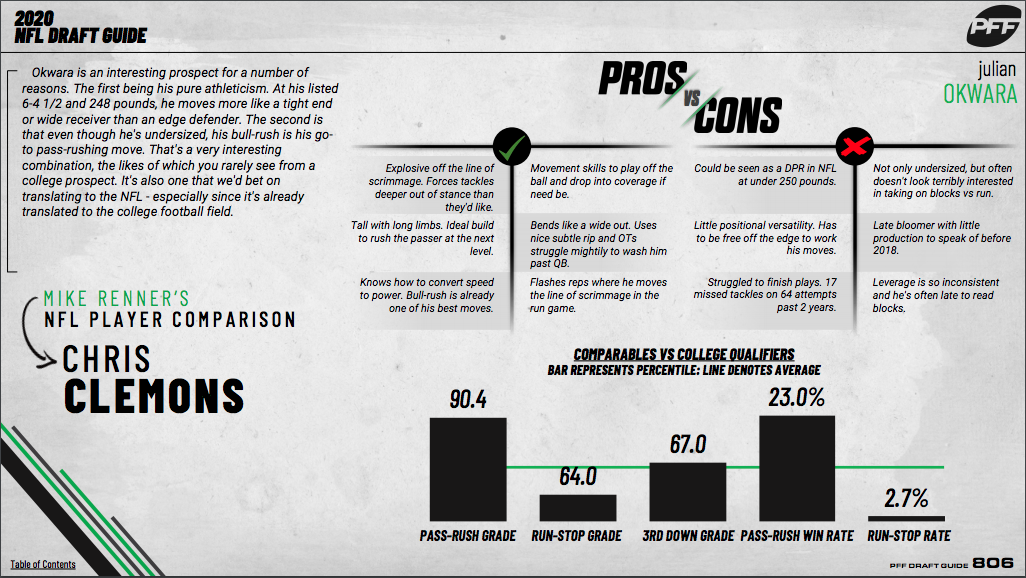 Biggest Pro: Long-arm bull-rush
Okwara's explosiveness off the line and overall athleticism are about as good as you can get for an edge rusher. With 34 3/8-inch arms, Okwara has a deadly bull-rush that we saw routinely when he was on the field for Notre Dame. Before his season-ending injury in Week 11, Okwara had earned an elite 90.4 pass-rush grade and put forth several incredibly impressive bull-rush reps, like these against "first-round talents" Mekhi Becton and Isaiah Wilson:
Here's Julian Okwara bull-rushing two OTs that weigh 100+ pounds more than him (Mekhi Becton & Isaiah Wilson) in case you were wondering how explosive he is
pic.twitter.com/RoyVtqJLQG

— Mike Renner (@PFF_Mike) April 15, 2020
Biggest Con: Use of leverage
Okwara has the athleticism and grading profile you want in an edge prospect, but his leverage is just inconsistent. You see reps like the ones above that get you excited, but then he goes dark for a while. Okwara does actually have the highest pressure rate in the FBS over the last two seasons, but there were a handful of games where he just disappeared,  which gives some pause for thought.
Biggest Pro: Pass-rushing feel
After producing at an average level as a pass-rusher for three straight seasons, Davidson developed in that facet in 2019 and posted an 83.8 pass-rush grade (his previous career-high grade was 61.6 in 2017). He didn't win at an incredibly impressive rate on the edge, but it wasn't bad for a 280-pound edge rusher. As PFF's Mike Renner has said previously, Davidson's hands and use of leverage were both fantastic last year. Sure, his athleticism is subpar for an edge defender, but it's still solid for an interior player, which is where he'll play in the NFL.
Biggest Con: Tweener
Davidson packed on some pounds before the combine to make the move from the edge to the interior official, but this doesn't necessarily mean he'll go from being a good edge player to an elite interior player.
We saw him play very little on the inside at Auburn. When he did, it still wasn't anything special. In 2019, Davidson played 11% of his snaps at either defensive tackle or nose tackle and recorded only two pressures on 37 pass-rushes. Now, Davidson did win a lot of his inside one-on-one reps at the Senior Bowl (second-highest rate for interior pass-rushers), but that doesn't completely eliminate risk when projecting Davidson on the inside.
EDGE K'LAVON CHAISSON, LSU
Biggest Pro: Overall athleticism
Chaisson didn't work out in Indy and his pro day was canceled due to the pandemic, but we don't need the official numbers to recognize the fact that he is a phenomenal athlete. At 6-foot-4, 250 pounds, Chaisson is one of the more explosive edge rushers in the class and could move to off-ball if he really wanted to. 
LSU's K'lavon Chaisson has some juice, man. pic.twitter.com/yY3uR1RLkg

— Austin Gayle (@PFF_AustinGayle) January 14, 2020
Biggest Con: No dominance/production
Chaisson is a great athlete, but his collegiate production just isn't that of a top-20 pick in this draft. He had played fewer than 150 career pass-rush reps before 2019, and when he saw an increase in game action this past year (370 pass-rushes), he was just inconsistent. Among edge rushers with at least 175 pass-rush reps, Chaisson ranked 107th in win rate at 14.1% and 126th in pressure rate at 10.2%. At this point, you're just drafting his athleticism. 
Biggest Pro: Explosiveness
Madubuike's quickness and overall athleticism are precisely what you want for an interior defensive lineman. He has a great get-off and was a threat to push the pocket on every rep with his bull-rush.
There were times when we saw him dominate a game and make his opponent look like a J.V. player — take his effort against Ole Miss this past season as an example, when he recorded an elite pass-rush grade and put up seven total pressures.
Biggest Con: Stagnant Production
Prior to 2019, we pegged Madubuike as a prime candidate to break out as a pass-rusher and become an all-around elite interior defensive lineman. But instead of taking that next step forward, he remained pretty much the same player. His pass-rush grade went from 79.7 to 78.8. And while he had all the potential to completely overtake a game, there were too many instances of the contrary where he was just ineffective throughout.