The transition from college football to the NFL isn't always seamless. Players like Nick Bosa and A.J. Brown made it look easy as rookies, but many players don't start to hit their stride until a year or two into their career. Sometimes it's due to injury, and sometimes it's due to the time it takes to adjust to a new system, but results don't always come immediately. For that reason, it's important not to write off players after a disappointing rookie season.
These are some of the top players who we think are set to rebound in 2020 and take their game to new heights.
Murray is fresh off being named the AP's Offensive Rookie of the Year, so the natural question is, how much of a jump are we really expected to see from him in his second season? The truth is that Murray has a lot of room to grow, and he shouldn't have been given Offensive Rookie of the Year honors in the first place, as he finished the 2019 season ranked 25th among 32 qualifying quarterbacks in overall grade. Murray showed the same high-level flashes with both his arm and his legs that pushed him to the top of the 2019 NFL Draft, but inconsistency and several really poor performances late in the season against the Pittsburgh Steelers and Los Angeles Rams put a dampener on his season.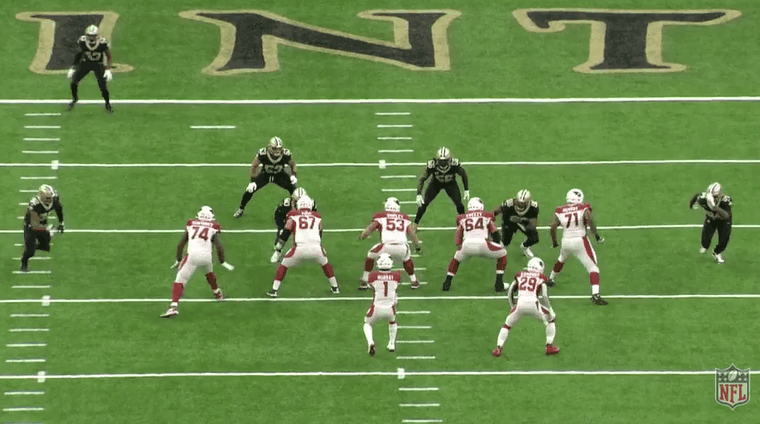 All the parts are there for Murray to be an elite quarterback in this league, though. He showed us in his Heisman-winning season at Oklahoma just how dominant he can be. He has the velocity on his passes, the touch (seen on the near touchdown to Larry Fitzgerald above) and the type of speed and elusiveness in the open field that only Lamar Jackson can top at the quarterback position. If he can improve on his pocket presence — after being responsible for a league-high 23 sacks in 2019 — and start to piece together all those positive traits, Murray could take a leap in his second season similar to what we saw from Deshaun Watson or the aforementioned Jackson.
Possibly the biggest surprise of the 2019 rookie class was the lack of impact that Williams made in the middle of the Jets' defense. He was one of those guys who looked like a "can't miss" prospect coming out of Alabama — he was utterly dominant in the SEC in both the run game and as a pass-rusher.
Williams ended his only season of full-time college action with a PFF grade of 96.0 that was nearly three points higher than any other interior defender in a loaded class, and it was higher than any FBS interior defender in a single season dating back to 2014 when PFF began grading college football.
| | | | |
| --- | --- | --- | --- |
| Player/Season | Overall grade | Run-defense grade | Pass-rushing grade |
| Q. Williams (2018) | 96.0 | 96.5 | 92.5 |
| M. Hurst (2017) | 94.4 | 95.0 | 91.0 |
| E. Oliver (2018) | 93.4 | 93.7 | 91.1 |
| C. Wilkins (2018) | 93.0 | 93.6 | 91.0 |
| J. Simmons (2018) | 92.8 | 92.8 | 90.3 |
That makes his rookie season falling flat that much more disappointing. He wasn't a negative on the field like Jerry Tillery was, but he was a non-factor a lot of the time he was out there, particularly as a pass-rusher. Williams recorded just 19 pressures across 331 pass-rushing snaps on the season, and his efforts there were good for a 57.8 pass-rushing grade.
Run defense often comes first for young defensive linemen. That was true for Williams, as well, as he earned a 72.9 run-defense grade in 2019, but if he wants to start to live up to his draft position, he needs to become the dominant pass-rushing force that we saw at Alabama. However, given his track record, there's a strong chance that Williams builds on his rookie season and we see considerable improvement from him in 2020.
As the clear-cut top off-ball linebackers in the 2020 NFL Draft, the two Devins — White and Bush — are going to be connected throughout their careers. In many ways, they had similar rookie seasons. Both players made the PFWA All-Rookie Team, but neither player made PFF's All-Rookie Team after picking up grades of 50.6 (White) and 62.9 (Bush) in their first season of action. They made the splash plays, sure, but they both lacked down-to-down consistency.
Coming out of LSU and Michigan, respectively, both players were highly touted because of their sideline-to-sideline athletic ability and the high-level play that they displayed in coverage. In their final college season, White had a coverage grade of 91.6 while Bush wasn't far behind with a grade of 87.7. Those fell to 55.2 for White and 65.3 for Bush as rookies last season.
However, on over 100 man-coverage snaps each in 2019, they recorded grades of 74.4 (White) and 90.6 (Bush), showing that a lot of the struggles in coverage came with finding their fit in zone schemes. Another year to get more comfortable in their new defense, and both guys should be able to let their natural ability take over. The potential is there for top-of-the-league play at linebacker for both.
Few positions tend to treat rookies worse than the tight end position, as very rarely do first-year tight ends come in and light the world on fire. However, one week into his professional career, Hockenson looked like he could be an exception after catching six passes for 131 yards and a touchdown in his first taste of NFL action. Unfortunately, all defenses are not that of the Arizona Cardinals, and Hockenson came crashing back down to earth with a 60.7 overall grade and just 32 catches for 367 yards before an ankle injury ended his season.
| | | |
| --- | --- | --- |
| Player/Season | Overall grade | Snaps played |
| Hunter Henry (2016) | 83.0 | 574 |
| Dallas Goedert (2018) | 75.0 | 572 |
| Austin Hooper (2016) | 68.5 | 521 |
| George Kittle (2017) | 65.8 | 591 |
| T.J. Hockenson (2019) | 60.7 | 525 |
Looking at the list of notable rookie tight ends who played 500 or more offensive snaps over the past five seasons, the only one to grade better than 75.0 for the season was Hunter Henry in 2016. George Kittle, the best tight end on the planet, only graded out at 65.8 in his rookie season with the San Francisco 49ers.
Hockenson has a lot to improve upon, but he showcased the skillset to be one of the best all-around tight ends in the NFL during his time at Iowa, finishing his final college season with a 90.8 receiving grade and a 74.9 run-blocking grade. Getting past the injury issues he dealt with as a rookie, Hockenson could take a big jump in a Detroit offense that should be improved with the return of Matthew Stafford in 2020.
After undergoing surgery for a torn ACL in February of 2019, Simmons' career got off to a delayed start as he recovered. Making his debut in Week 7, he finished the season with a 67.2 overall grade and a 68.1 run-defense grade. Those numbers were dragged down by a miserable showing in the AFC Championship game where Simmons earned a 36.8 overall grade and a 30.1 grade in run-defense, but for the most part, the rookie was impressive against the run.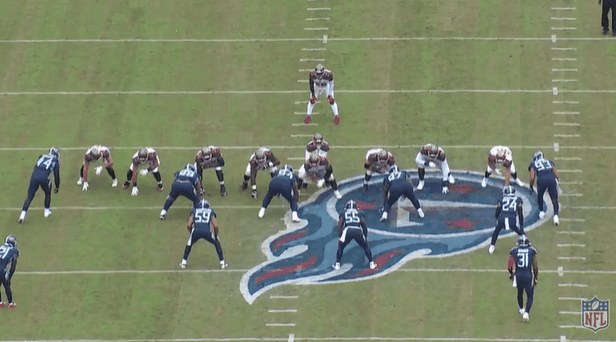 He also showed some high-level flashes as a pass-rusher, including this play above, where he forces Demar Dotson to attempt to tackle him with the inside move and draws the holding penalty. With a pass-rush win rate of 16.5% in his final season at Mississippi State, that's an area that Simmons has the potential to improve in his second season. Considering he missed out on his rookie offseason and the early part of the year, his play on the field less than a year after undergoing ACL surgery was impressive. That bodes well for his growth moving forward.
A recent piece from ESPN's Jamison Hensley included an interesting quote from Lamar Jackson on his rookie wide receiver. Jackson said, "Even though he was hurt with his foot, he still felt like he should be Julio (Jones) already. I told him, 'Bro, you're good. Your foot not already 100 and you're making plays.' This year, he's going to be dangerous."
The fact is that Brown was already dangerous as a rookie at less than 100%. Over the course of the season, targeting Brown yielded almost exclusively positive results for Jackson, as Brown's 134.4 passer rating when targeted led all wide receivers with 50 or more regular-season targets.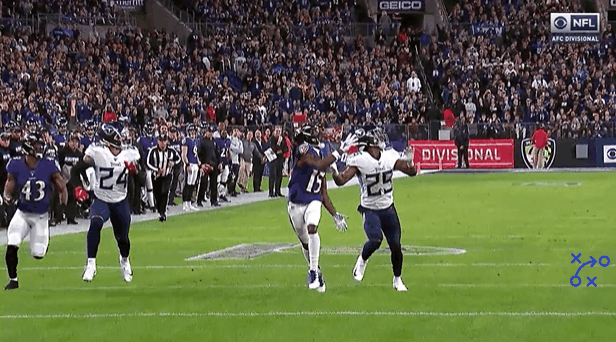 He also showed that the playoffs weren't too big of a stage, as he made one of the more impressive catches of the year in the closing seconds of the first half against the Tennessee Titans. It was reminiscent of a play made against the Ravens in a big playoff moment by another Brown in his rookie season — Marquise's cousin, Antonio.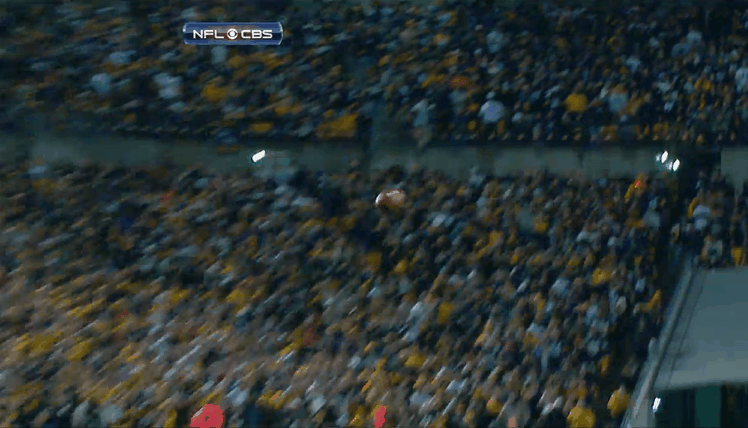 Speed kills in the NFL, and Brown has speed to burn. He was ultra-productive in the high-powered Oklahoma offense in his two years there, averaging 9.5 yards after the catch per reception and generating a passer rating of 135.2 across 185 targets. When you add that to a promising rookie season at less than 100%, there's no reason to believe that Brown can't take a big step forward in 2020.
Risner was a PFF favorite coming out of college because all the guy did was produce. He played four years of 600 or more offensive snaps at Kansas State, earning grades of 87.0 or better in all four years. Risner didn't play any of those seasons at guard, though, and that is precisely where the Broncos put him in his rookie season. Any time a rookie offensive lineman — a position group that generally takes more time to adjust to the NFL than most — switches positions once they get to the NFL, a transition period should be expected.
Risner was able to hold his own in his first year despite the position changes, finishing the year ranked 19th out of 39 qualifying left guards. Even more promising is that Risner was playing even better before injuring his ankle in Week 7 against the Indianapolis Colts, and that was an injury that seemed to linger throughout the season in addition to a bout of the flu. Through the first six weeks of the season, Risner ranked seventh among qualifying left guards. Coming back healthy in 2020 with a full season of experience at left guard under his belt, Risner is poised to take a big step forward.
Coming into the 2019 NFL Draft, Adderley was the top safety on PFF's board. He was one of college football's better defensive playmakers in 2018 with a position-high coverage grade of 89.9 and 10 combined interceptions and pass breakups. The thought of Adderley paired with Derwin James at safety in a talented Los Angeles secondary was very intriguing on paper. Unfortunately, that never played out, as Adderley dealt with a hamstring injury that limited him to just 10 defensive snaps before landing him on injured reserve. If healthy, Adderley should be able to step in and take the starting free safety job from Rayshawn Jenkins, who earned a 63.1 overall grade across 964 snaps this season.
At Notre Dame, Love played the vast majority of his snaps at wide cornerback, and he played well there, too, earning a 92.6 coverage grade across the 2017 and 2018 seasons. His transition to the NFL came with a position change, though, as the Giants asked Love to play safety as a rookie. This season, he split his time between playing in the box (176 snaps), slot corner (129 snaps) and even a little bit of free safety (77 snaps). As the table of his snaps by alignment below shows, that was new territory for the rookie.
| | | | | |
| --- | --- | --- | --- | --- |
| Year | Wide Corner | Slot Corner | Box | Free Safety |
| 2016 | 358 | 84 | 120 | 5 |
| 2017 | 680 | 7 | 107 | 38 |
| 2018 | 682 | 64 | 104 | 4 |
| 2019 | 8 | 129 | 176 | 77 |
Love didn't see significant playing time until Week 12, but he made a good first impression to close out his rookie season by earning an overall grade of 70.5. The versatility to play safety, slot corner and wide corner — like he showed he was able to in college — serves the Giants well as they head into 2020. At the very least, Love showed that he deserves more playing time next season.
The Dolphins' barren roster last season opened opportunities for an undrafted free agent like Williams to step in and immediately become a go-to option in the passing game. Through nine weeks of the season, the Colorado State product was the Dolphins' highest-graded wide receiver, and he led the team in both receptions (32) and receiving yards (428).
Williams' size, athleticism and contested-catch ability make him an ideal target for YOLO-ball extraordinaire, Ryan Fitzpatrick, if he does end up manning the quarterback position for the Fins again next season.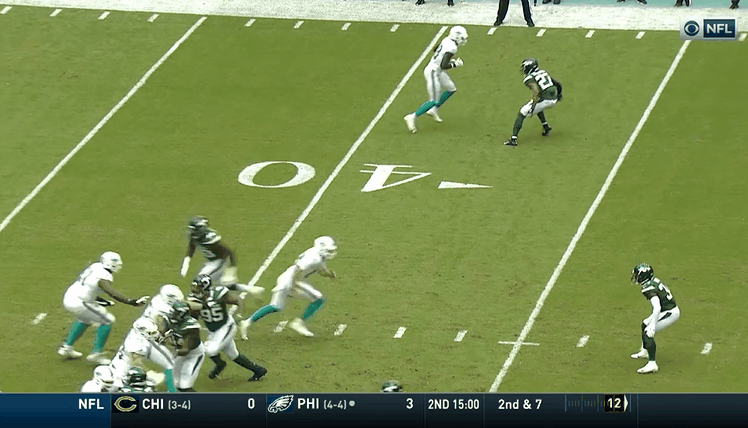 Williams may have come into the league as an undrafted free agent, but he was able to make a positive impact in his first season. The opportunity is there to pick up where he left off in 2019. DeVante Parker's ascension to end the season has him entrenched as the WR1 in Miami, but Williams could very well take a step forward in his second season as a secondary option in the passing game.