The value of a versatile, three-down safety is at an all-time high in today's NFL, but safeties can also find a home as role players given the increase in nickel and dime defensive usage. This class has a good mix of players like Alabama's Deionte Thompson and Delaware's Nasir Adderley, who have both showed off coveted center-field skills. Washington's Taylor Rapp makes plays all over the field, while Florida's Chauncey Gardner-Johnson has slot and deep safety ability. Mississippi State's Jonathan Abram has received plenty of first-round hype, but role will be crucial for him as he excels when flying to the ball in a straight line, often around the line of scrimmage. As with many positions, scheme fit and usage patterns are crucial when evaluating safeties for the next level.
[Editor's Note: To view all of Pro Football Focus' advanced stats and grades for draft-eligible players, check out our 2019 NFL Draft Guide. All EDGE and ELITE subscribers already have access to the guide, and for those who don't, you can get your copy for as low as $9.99!]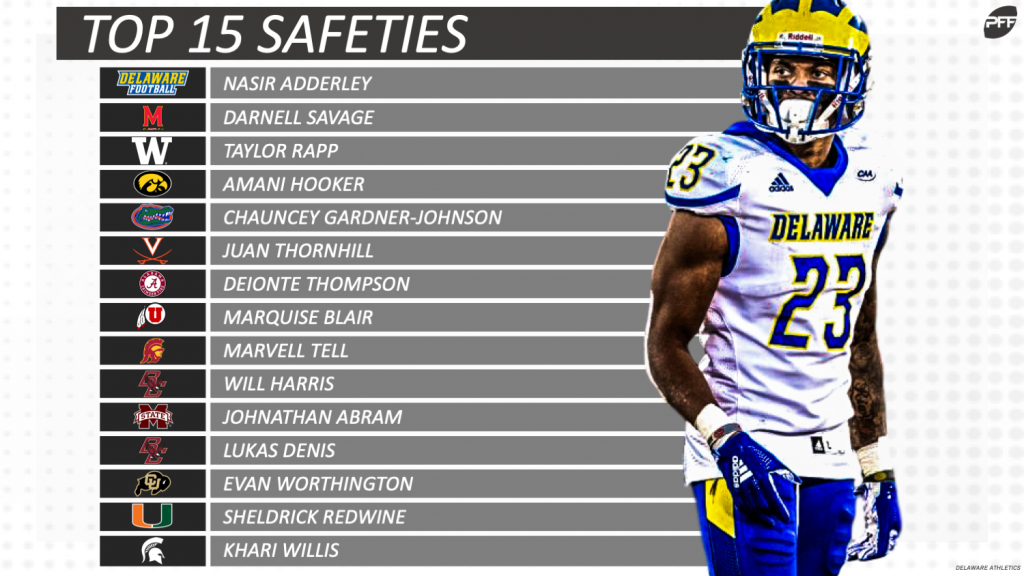 1. S Nasir Adderley, Delaware
Adderly earned a 90.3 overall grade with Delaware a year ago, and his 89.9 2018 coverage grade led all draft-eligible safeties. 
2. S Darnell Savage, Maryland
Savage has back-to-back seasons with grades over 86.0 overall. He's a missile around the line of scrimmage, laying some impressive hits in the flat.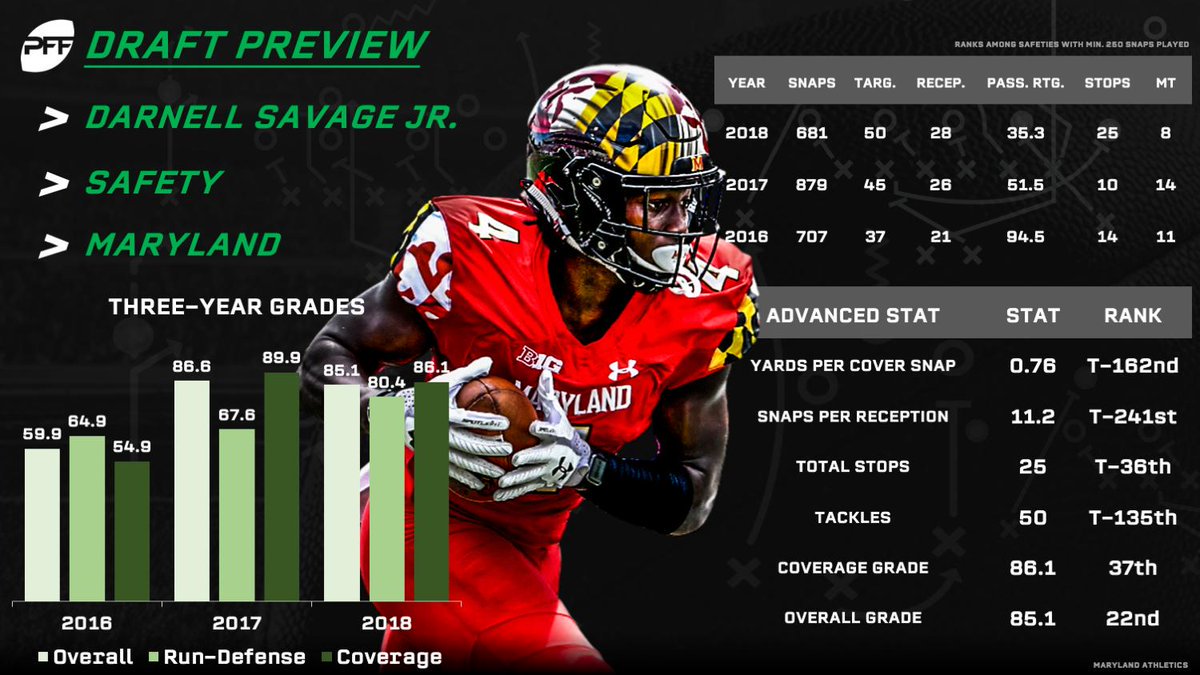 3. S Taylor Rapp, Washington
Rapp was one of the most assignment-sure safeties in the country this past season and missed all of two tackles on 56 attempts.
4. S Amani Hooker, Iowa
Hooker's 91.1 coverage grade last season was the second-highest of any defensive back in the country.
5. S Chauncey Gardner-Johnson, Florida
Gardner-Johnson is perfect for the slot/safety hybrid role in today's NFL. He led all secondary players with 22 coverage stops this past season.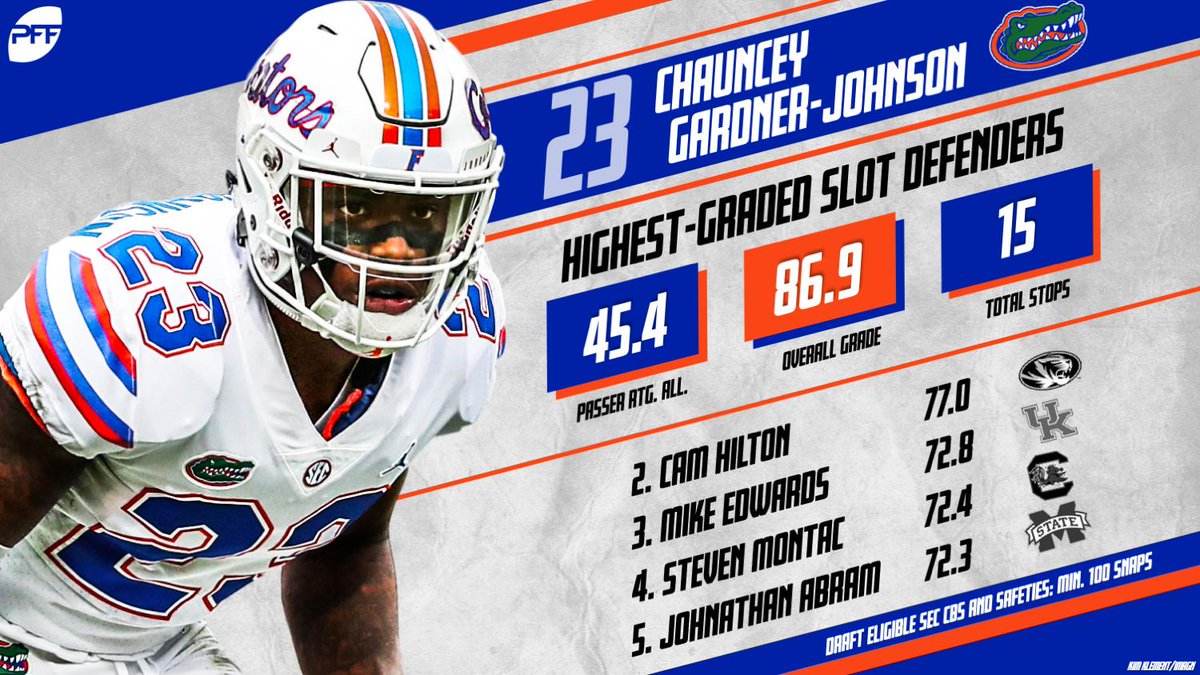 6. S Juan Thornhill, Virginia
Thornhill has the ball production (13 career picks including six this past season) and had the most freakish measurables of any safety at the combine.
7. S Deionte Thompson, Alabama
He got exposed more down the stretch this season, but Thompson made plays from centerfield that few NFL safeties are even capable of.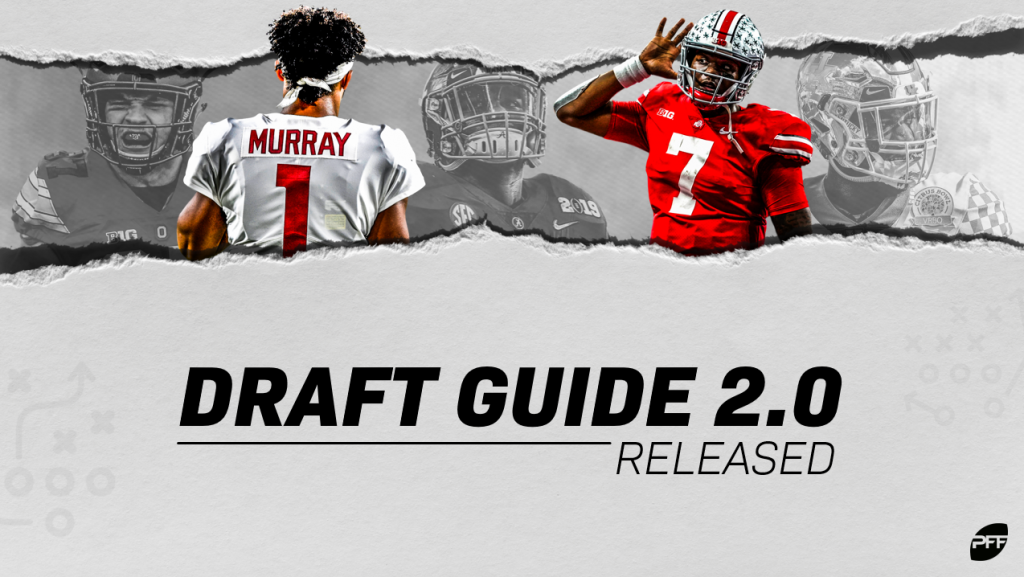 8. S Marquise Blair, Utah
Blair flies around the back half of the field with a recklessness you can't help but respect. He earned an 88.0 coverage grade this past season.
9. S Marvell Tell, USC
Tell could be seen as a cornerback for a lot of NFL teams with his length, fluidity and off-the-charts athleticism. He also lacks the physicality many require from the safety position.
10. S Will Harris, Boston College
Harris didn't breach the top-50 in terms of overall grade in this year's safety class, but he has turned in 74.0-plus overall grades as a primary player in Boston College's defense in each of the past three years.
11. S Johnathan Abram, Mississippi State
Abram is a hard-hitting safety prospect drawing interest from NFL circles as a versatile piece with upside as a box safety or slot cornerback. He earned an impressive 83.1 pass-rush grade across 54 rushes and earned an 80.4 run-defense grade in 2018.
Related Article: The PFF data suggests Johnathan Abram is best suited at strong safety in the NFL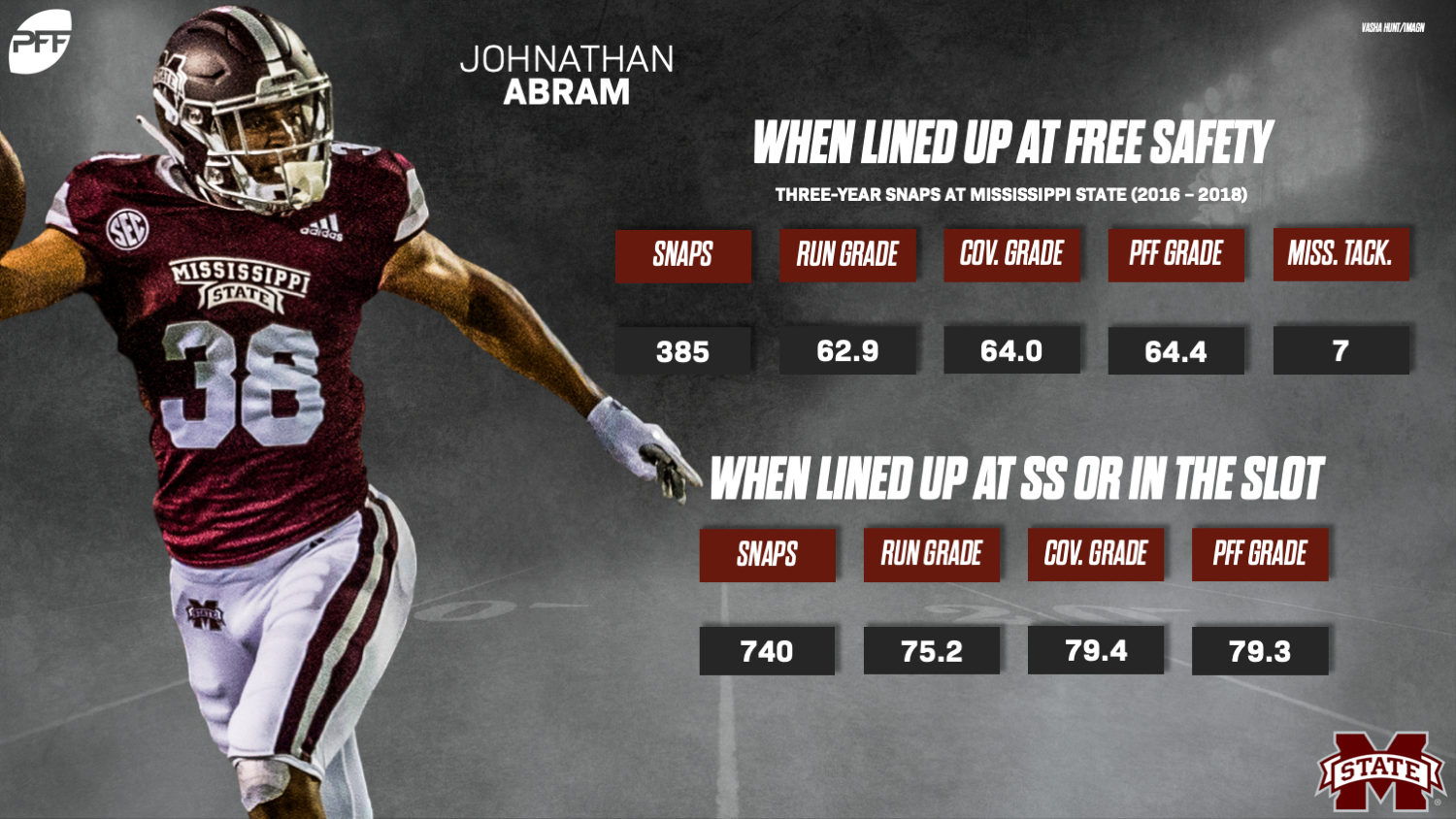 12. S Lukas Denis, Boston College
Denis turned in an underwhelming 59.9 overall grade at safety for Boston College a year ago, but his 90.9 overall grade in 2017 gives reason to believe he can turn things around in the NFL.
13. S Evan Worthington, Colorado
Colorado's 6-foot-2, 210-pound Worthington earned a 75.0 overall grade in 2017 and a 70.0 overall grade in 2018 playing a mix of slot cornerback, box safety and free safety in the two-year span.
14. S Sheldrick Redwine, Miami (Fla.)
Redwine earned career highs in overall grade (81.6) and coverage grade (85.9). He also recorded 35 defensive stops in 2017 and 2018 combined.
15. S Khari Willis, Michigan State
Willis earned career highs in overall grade (86.0) and coverage grade (86.3) with the Spartans in 2018.