Every season, the influencing forces in football media always talk about the big-name players—regardless of whether they are playing well or not—while shunning the small-name players who are exceeding expectations and playing above most at their position. The beauty of PFF, though, is that we can identify those who aren't getting enough attention for their performance on the field through the power of advanced data and unique play-by-play grading.
PFF wants to give credit where credit's due. Here, we give you every NFL team's most underrated player.

During his final collegiate season at UMass in 2018, second-round rookie Andy Isabella was PFF's highest-graded wide receiver in the entire FBS. So then, it's safe to say we here at PFF were excited to watch Isabella team up with Kyler Murray and first-year head coach Kliff Kingsbury in Arizona. Isabella, however, saw the field just 41 times on offense in his first eight weeks, but he has since seen far more time on the field, playing 58 snaps since Week 9. Since then, Isabella has flashed the playmaking similar to what we saw when he was in college. On his 10 targets, Isabella has earned a 70.8 receiving grade; he's broken three tackles, generated three explosive plays and has caught 100% of his catchable targets while producing 2.86 yards per route run.
Given that his fellow Cardinal wide receivers are playing below expectations, and given his superb play when given the opportunity, Isabella's stock is likely only going up from here.
In his first three seasons in the NFL, Austin Hooper was an average NFL tight end who earned PFF grades that fluctuated in the 60.0s. However, in 2019, it's been a different story. Hooper is currently sitting at an 82.0 overall grade thus far, ranking sixth at his position just barely behind Kansas City's Travis Kelce. As far as receiving goes, Hooper has been performing exceptionally well and currently ranks in the top 10 at his position in yards per route run (1.83), passer rating generated (123.6), percentage of catchable targets caught (96.5%), explosive plays (13), broken tackles after the catch (six) and contested-catch rate (has caught six of seven).
The 2016 sixth overall pick has never had a bad season as a Baltimore Raven and has always been among the top left tackles in the NFL. In 2019, though, Stanley hasn't just been among the best; he has been the best. Along with being the highest-graded left tackle (82.4), Stanley has recorded the highest pass-block grade among all offensive lineman (91.5). He is allowing pressure at a rate that's 1.3% lower than any other tackle in the NFL. Players like David Bakhtiari, Terron Armstead and Laremy Tunsil have all been known as the league's marquee left tackles. Heck, Tunsil was a first-round pick in 2016 then traded for two more first-round picks before the start of the 2019 season. While those guys are getting the spotlight, Stanley has been better than all of them.
Having earned a PFF grade of 77.7 that ranks 15th among all safeties entering Week 12, Jordan Poyer has been great in all phases for the Bills. In his 390 coverage snaps in 2019, Poyer has allowed just nine receptions, with the longest being 18 yards. Along with that, his run defense has been stout, as he currently ranks 10th in PFF run-defense grade (79.1), and he has also made plays in the pass-rush with six pressures on his 24 pass-rushing snaps. Poyer is missing tackles at an impressively low rate, too, with just four misses on 73 attempts. No one circles the wagons like the Buffalo Bills, and Poyer has been an instrumental piece in that.
After he was cut by the Tampa Bay Buccaneers, Gerald McCoy decided to join forces with his former division rival in the Carolina Panthers, and he is getting the last laugh by proving he has plenty left in the tank. So far, McCoy has earned an 82.4 grade that ranks 11th among all interior defensive linemen, and he has shined specifically in run defense, as his 89.4 run-defense grade is the third-best at his position, trailing behind only Aaron Donald and Calais Campbell. His performance as a pass-rusher hasn't been too bad either, with 30 pressures generated in his 10 games (12th).
Safety Ha Ha Clinton-Dix may have only signed a one-year deal with Chicago, but the way he is playing should give the Bears' brass the thought of signing him long-term. Across his 416 coverage snaps, Clinton-Dix has allowed a passer rating of just 43.9 in coverage, the sixth-lowest at his position. This shouldn't come as a surprise, though, as he has allowed only five touchdowns while gathering 36 combined interceptions and pass breakups throughout his six-year NFL career. This year, Clinton-Dix has thrived when playing within a Cover-1 shell, as he is PFF's second-highest-graded safety on such plays.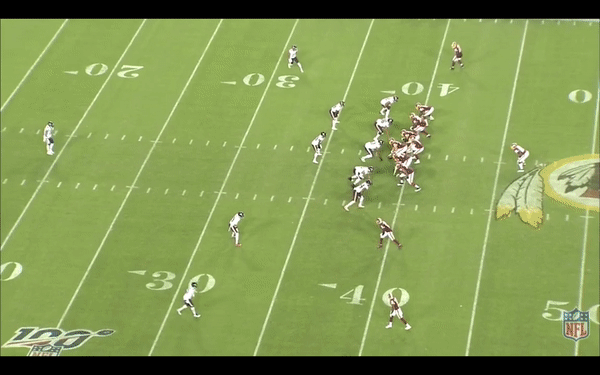 As a member of an offensive line that's one of the worst in the NFL (31st in PFF pass-block grade), center Trey Hopkins gets more slander than he probably should for his play on the field. While everyone else around him has been incredibly bad, Hopkins has actually been pretty good at his position. Through Week 11, Hopkins ranks 14th in overall grade, 17th in pass-block grade and 14th in run-block grade.
Browns center J.C. Tretter is in the same boat as Trey Hopkins — the offensive line has been bad, and he is guilty by association. This, however, is far from the case, as Tretter is PFF's third-highest-graded center in terms of pass-blocking grade (81.4). He will likely will be one of the few bright spots of the Cleveland Browns' 2019 season.
Jerry Jones has to be happy with finding Xavier Woods in the sixth round in the 2017 draft, as he is rising up as one of the NFL's top young safeties. So far, Woods' coverage grade of 81.7 ranks ninth at his position, and he is yet to allow a touchdown pass into his coverage. Moreover, Woods has hardly given the opposing offense any opportunity to succeed by surrendering just three first downs on 20 targets.
Coming off a career-worst year in 2018 that earned a 51.2 coverage grade, Simmons has rebounded his way to elite status in 2019 with a 90.3 coverage grade that currently ranks second among safeties. Considering this insane season of Simmons' is coming during a contract year, the man is setting up to get paid this offseason. Defensive mastermind Vic Fangio has brought the best out of the Simmons in 2019, as he is allowing just a 38.1 passer rating in coverage. In addition, Simmons is allowing a stingy 53% catch rate in coverage and has a league-leading nine combined interceptions plus pass breakups.
Veteran wide receiver Marvin Jones Jr. has been as sure-handed as you can get in 2019, with the second-most catchable targets without a drop (51). Jones is currently 16th in PFF receiving grade (76.5) and is on pace to have his best year since his 2013 sophomore season in Cincinnati. Jones has been known for his deep receiving ability (eight catches of 20-plus yards are tied for eighth-most), but he has been a quarterback's best friend on targets of 19 yards or less by generating the second-highest passer rating when targeted on those targets (142.8). Regardless of the situation, Jones Jr. has produced the eighth-most explosive plays (20) and the most contested catches (16 caught on 22 such targets).
It's looking like the Packers' acquisition of Za'Darius Smith is going to go down as the signing of the offseason, as the former Baltimore pass-rusher has produced at a top-10 level so far. Smith has a pass-rush grade of 83.9 that ranks ninth among edge defenders, and he has collected the third-most pressures (57) at the position. With a 21.1% pass-rush win rate that ranks ninth among his peers entering Week 12, Smith is not only the most underrated player on the Packers, but he's also one of the most underrated pass-rushers in the entire NFL.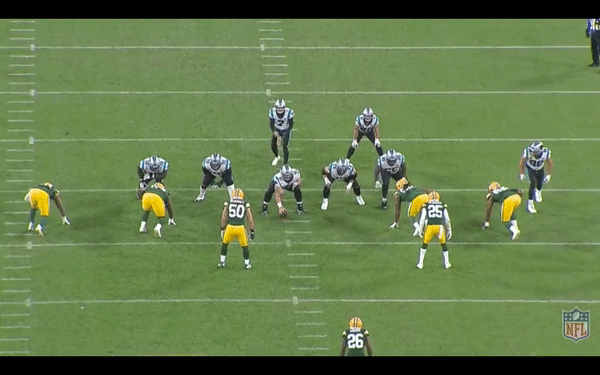 Interior defensive lineman D.J. Reader has taken a big step in 2019 and currently ranks fifth among his peers in overall grade. Reader's best work has come against the run so far, where he has earned the ninth-best PFF run-defense grade (86.8) and produced the fourth-best run-stop percentage. However, that doesn't mean he hasn't been a good pass-rusher, as Reader is currently ranked 11th in pass-rush grade (77.0) and 12th in pass-rush win rate (15.7%). As the fourth-highest-graded defensive lineman when lined up at 3-tech, Reader is a key part of a powerhouse house defensive front (when J.J. Watt is healthy, of course).
The season Anthony Castonzo is producing at age 31 is quite impressive — he is on pace for the third-highest-graded season of his career and one that ranks second among left tackles in 2019. Castonzo is in a similar spot as Ronnie Stanley — he has always been known as a good tackle, but he's not quite been recognized as one of the best in the NFL. Castonzo has been a key piece in opening up holes for the Colts' run game, and he's also done a great job of keeping Jacoby Brissett free from pressure. Castonzo is set to hit the open market at season's end, but it'd be hard not to make this guy a Colt for life, considering he's been one of the best in the business over recent years.
To say D.J. Chark Jr. is the most improved wide receiver in the NFL from 2018 to 2019 isn't enough — he may very well be the most improved player regardless of position. After finishing the 2018 season ranked 112th out of 114 wide receivers in PFF receiving grade—and dead last among that group in drop rate—Chark is currently 14th in PFF receiving grade and has the ninth-lowest drop rate in 2019. More specifically, his deep receiving in 2019 has been excellent, as he is currently PFF's fourth-highest-graded receiver on targets of 20-plus yards — he has the third-most deep catches and fourth-most deep yards so far this year.
The 5'10" speedster, Mecole Hardman, has been exactly what we expected during his rookie campaign: a guy who can create after the catch better than most in the league. On his 32 targets, Hardman has generated a league-best passer rating of 153.6; he's also broken the seventh-most broken tackles (8) and produced a yards-after-the-catch average that's two yards higher than any other wide receiver.
The best running back on the Chargers' roster, Austin Ekeler has been just as good as the so-called MVP candidate, Christian McCaffrey. Ekeler has seen 70 targets and has produced a PFF receiving of 94.1 on those, leading all running backs. His production on a per-route basis has been astounding, as he's averaged the most yards per route run (2.61) and generated the position's highest passer rating (129.0). No running back has produced more explosive receiving plays than Ekeler (14), and there's only one other running back tied with him in broken tackles after the catch (17 – tied with Dalvin Cook). Running back is the most replaceable position in football, we all know it. What gives running backs marginal value over their counterparts is their receiving ability, which Ekeler has in spades.
One may think Jalen Ramsey is the best cornerback on the Rams, but really, the best performing corner on the roster has been Troy Hill, who is currently eighth in PFF grade at 79.9. Hill has been the secret superstar of the Los Angeles Rams, as he is locking down his opponent in coverage, allowing a catch rate of just 47.1% (sixth-lowest). Hill was given starting duties back in Week 6, and since that week, he is PFF's highest-graded cornerback.
As a member of a team that will likely overhaul every position this offseason, undrafted free agent Nik Needham is making a strong case to stay in Miami long-term. Since he signed with the team, Needham has earned PFF's fourth-highest grade at cornerback (80.2). And while opposing offenses have tried to pick on Needham in coverage—with 35 targets in his six games— it's Needham who's getting the last laugh by allowing a catch rate of just 51.4% and a passer rating of 78.2. The rookie corner has played a significant amount of his time out wide for the Dolphins, and when looking at his snaps at that alignment, he has been one of the best in the NFL — his 86.5 PFF grade out wide ranks second to only Richard Sherman this year.
Eric Kendricks is having himself a career year in Minnesota and has earned a 90.5 overall grade that currently ranks second at his position. He has been wowing in all phases so far: He has earned an elite 90.3 run-defense grade, he's generated the fourth most pressures (14) as a pass-rusher and in addition to having the fifth-highest coverage grade for a linebacker, Kendricks has also allowed the second-lowest catch rate (61.2%) and produced the most pass breakups (12) among linebackers while in coverage. In fact, those 12 pass breakups are double the amount of the next closest linebacker.
While Quenton Nelson has been far and away the best left guard in the NFL, New England Patriot Joe Thuney is right behind him. Nelson may have him in both overall grade and in run-blocking grade, but Thuney is actually better than Nelson—and every other left guard, for that matter—as a pass-blocker and has earned a league-leading 84.0 grade in that facet. Thuney owns the lowest pressure rate at left guard so far and is setting up himself for a big payday in the final year of his contract.
The highest-graded safety in the NFL isn't a household name, but he really should be. Marcus Williams currently sits at the top with a 91.4 grade and has been playing better than any big-name safety you can think of. Williams has been on lockdown in coverage, with just 73 yards allowed in 445 coverage snaps, and he has more combined interceptions and pass breakups (8) than receptions allowed (7).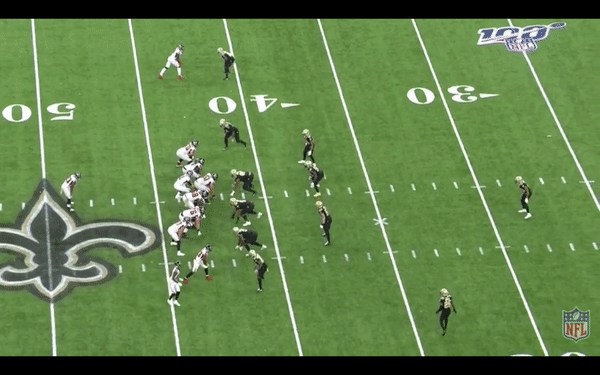 The 340-pound unit Dexter Lawrence has been feasting in his rookie season with the Giants, ranking ninth at his position in overall grade (82.8) and fifth at his position in run-defense grade ( 88.0). Not to mention, he's also bringing guys down with ease, with just one missed tackle on 25 total attempts. Lawrence has played his fair share up and down the defensive line, but his home may be at nose tackle, where he is PFF's third-highest-graded at that alignment.
After having an injury-riddled 2018 season, Marcus Maye had to make a big statement in 2019, and he is doing just that so far, earning a 77.8 overall grade that currently ranks 14th among safeties. Maye has allowed only four catches on 455 coverage snaps and has broken up four passes along with that. The Jets may have question marks at nearly every position group on the field, but the duo of Jamal Adams and Marcus Maye just may be the best safety pairing in the entire league.
Darren Waller missed significant time in each of his first three seasons due to injuries and off-field issues, but he has since overcome those and is breaking out with Oakland in 2019. Generating the third-highest grade (86.1) for a tight end so far, Waller has been Derek Carr's go-to guy, with 28 more targets than any other receiver in the offense. Most of these targets have been quick passes of 2.5 seconds or less — on those passes specifically, Waller is third in PFF grade (89.2), third in explosive plays generated (11) and third in yards per reception (11.8).
Zach Ertz is Philly's number one tight end, but Dallas Goedert has been just as good, earning an 81.4 PFF grade that ranks seventh at the position. He isn't a deep threat, but he is dangerous after the catch and has enhanced a short-passing offense. On targets of less than 10 yards downfield, Goedert is PFF's third-highest-graded tight end, and he is second in yards after the catch per reception at 8.6. Not to mention, he has earned a run-blocking grade of 83.5, the best mark among all tight ends.
Before this season, most NFL fans probably had never heard of Matt Feiler. After spending more than three years on the Texans' and Steelers' practice squads, Feiler got his opportunity in 2018 to start 10 games, and he was successful in those starts. In 2019, he's taken a big step forward and is now the fifth-highest-graded right tackle in football. In terms of PFF pass-blocking grade, Feiler is right next to premier right tackles Ryan Ramczyk and Mitchell Schwartz, and he should be getting the same amount of attention.
Richard Sherman may be the superstar of the Niners' secondary, but the secret superstar is K'Waun Williams, who has earned a coverage grade of 83.0 this year that ranks sixth among cornerbacks. Williams has specifically shined defending downfield and has allowed just two targets of 10-plus air yards to be caught this year — the passer rating on those targets? Only 6.0.
Shaquill Griffin had a poor year in 2018, earning a coverage grade that failed to crack 50.0. However, in 2019, Griffin is turning it all around with a coverage grade of 80.1, eighth among cornerbacks. While in coverage, Griffin has been an absolute ballhawk and has comprised the most pass breakups for a cornerback, with 12. Griffin has a PFF coverage grade that's among the three best in the NFL when lined up out wide, and he owns the highest forced incompletion rate on such targets. Seattle's secondary has been underwhelming as a whole, but Griffin is doing everything he can to make it better.
People recognize that Chris Godwin has been good in 2019, but most don't appreciate how great he really has been. Godwin has earned an 87.3 PFF grade through Week 11, the fifth-highest among wide receivers. Moreover, Godwin has put on display this year that he is a rare talent that can quite literally do it all – he can get separation with his route running, can win in contested situations and can explode after the catch. On targets when he has a step or more of separation, Godwin is PFF's second-highest-graded wide receiver behind only Tyreek Hill. He also has the position's second-highest catch rate, the most targets without a drop, and he is one of three wide receivers to have generated a perfect passer rating. Oh, and Godwin has produced the second-most broken tackles after the catch (11), and he's recorded the fifth-most explosive plays (22).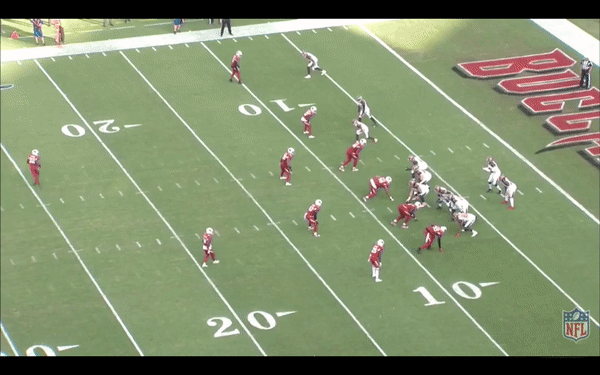 In his sixth season as a Tennessee Titan, interior defensive lineman DaQuan Jones is having a career year and currently ranks 10th in PFF grade at 84.1. Jones is a true nose tackle, and the data shows he's one of the best in the business. When lined up at nose tackle, Jones is fourth in PFF grade and has produced 12 run stops (tied for the most at that position).
It's beginning to become more and more apparent that third-round pick Terry McLaurin was one of the most undervalued players in the 2019 draft process. In his 11 weeks in Washington, McLaurin has put together an 83.6 receiving grade, ranking ninth among all wide receivers. Washington has long struggled with their deep passing game, and the fault falls on both parties (quarterback and receiver). While the quarterback half is still up in the air, the receiver one has been filled with McLaurin, who is PFF's highest-graded wide receiver on targets of 10-plus air yards.