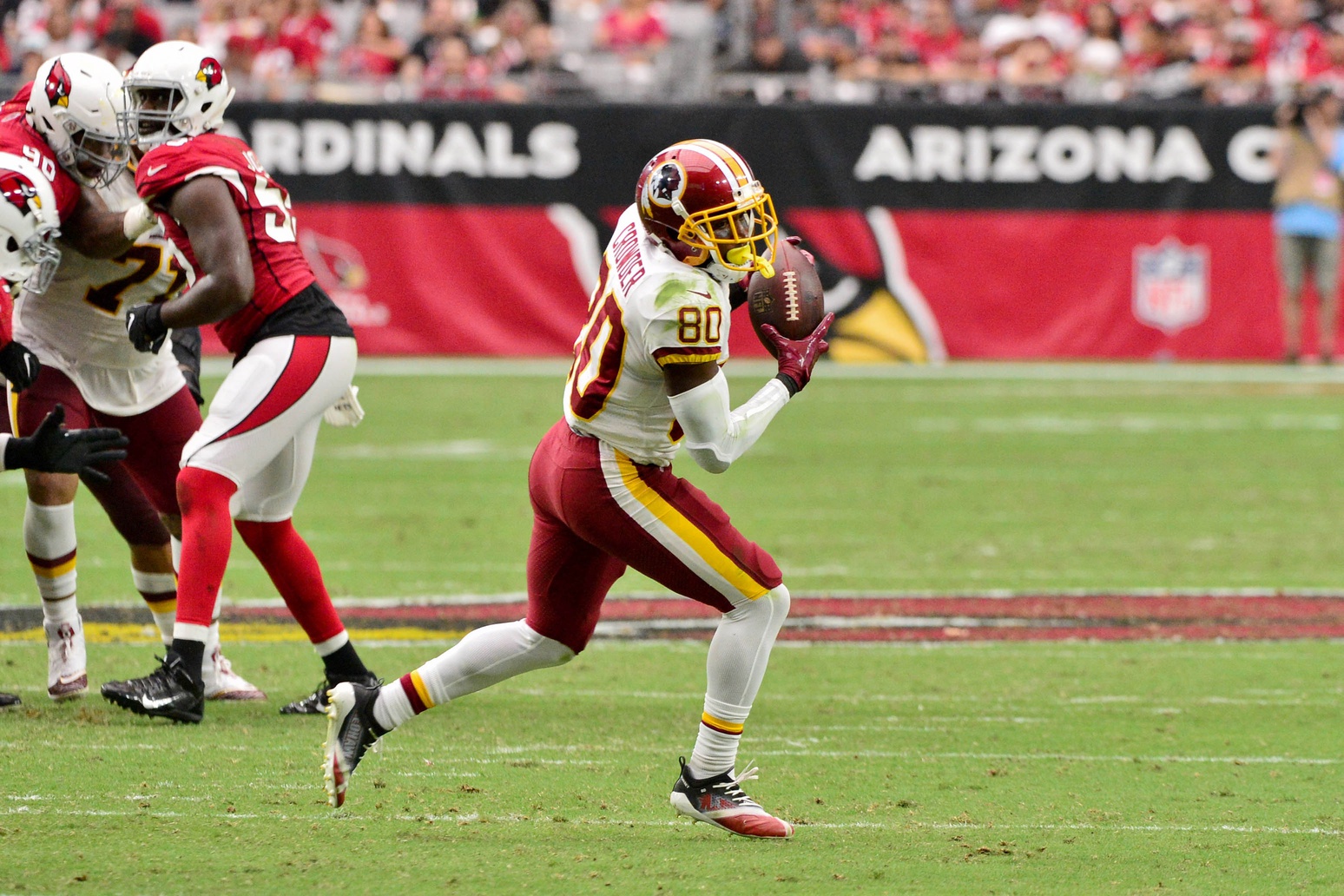 After spending the first four years of his career with the Washington Redskins, slot receiver Jamison Crowder is moving to the big city to join forces with the Jets' young signal-caller, Sam Darnold, and freshly hired head coach Adam Gase.
Crowder's "prove it" year in 2018 was quite underwhelming. His season was derailed by injuries, causing him to play in just nine games that resulted in just a 60.9 overall grade, ranking 87th among 101 wide receivers. Furthermore, among the countless offseason rumors we have heard thus far in 2019, Crowder is at the forefront of one of them and is said to be "fully healthy" and "impressive" so far in New York. If Crowder is as impressive and healthy as rumored to be, can he, Darnold and Gase cook up some slot magic in the 2019 season?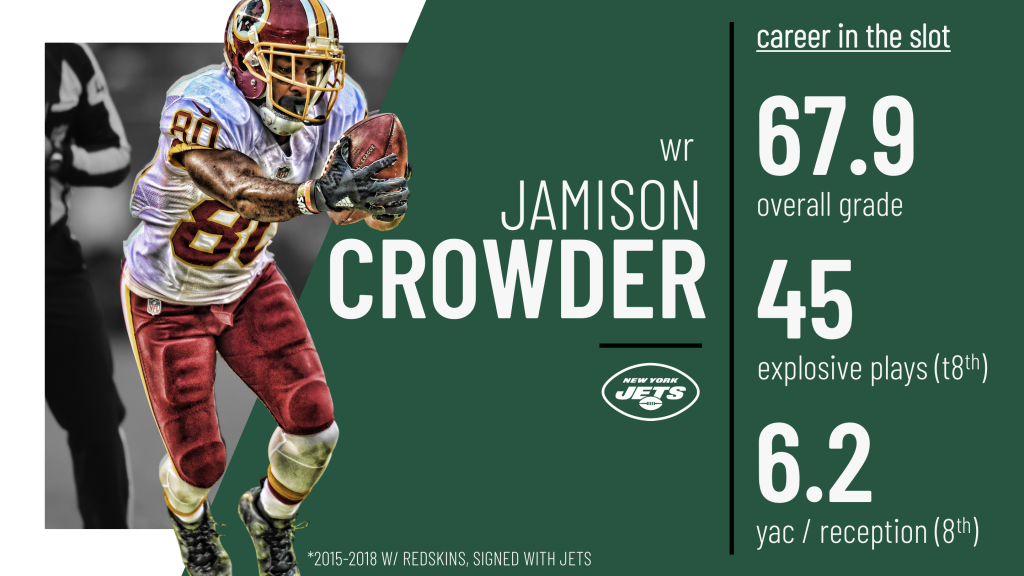 You must have PFF Edge to continue reading...