C.J. Mosley is an above-average run defender with a first-round pedigree and five years of 875-plus defensive snaps under his belt. The young (26) 'Bama product is expected to enter free agency as an unrestricted free agent in a class that lacks talent at off-ball linebacker, and the odds are that he signs a lucrative, multi-year contract that gives him top-five off-ball linebacker money for the aforementioned reasons.
But is he worth that kind of cash?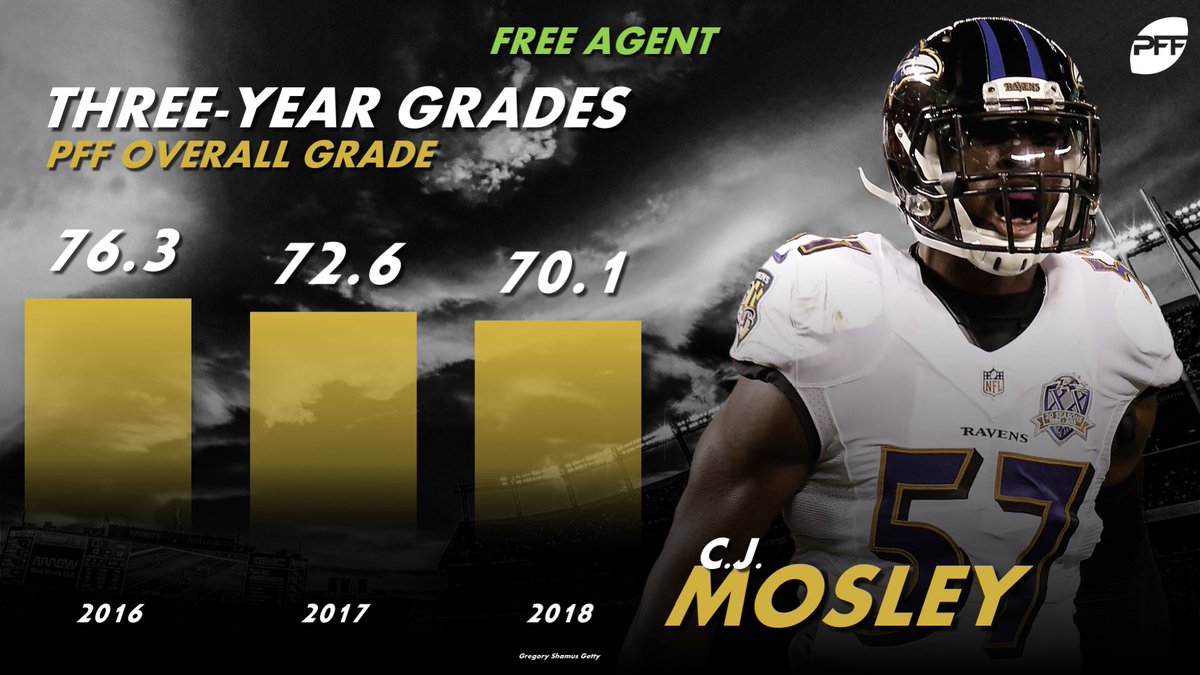 Diving into the five-year grades for every off-ball linebacker with 1,500-plus defensive snaps since 2014, Mosley's 78.6 overall grade ranks 16th and his 87.0 run-defense grade ranks sixth among the 89 qualifiers. The concern is the replaceability (and therefore lack of value) of strong run defense and his lackluster coverage ability, as he ranks just 24th on the aforementioned list in coverage grade (73.8) and has earned a 73.0-plus single-season coverage grade just once in his career.
Mosley tied for 151st among qualifying defenders in PFF's WAR (Wins Above Replacement) metric at 0.34 in 2018, and he tied for 25th among all off-ball linebackers; better coverage linebackers (i.e., Matt Milano, Cory Littleton, Zach Brown) all ranked significantly ahead of him.
In his career-best season from a coverage grade standpoint (2017), Mosley ranked seventh among qualifiers, but he has failed to recreate such a high mark in any other year of his career. His 66.5 coverage grade this past season tied for 17th at the position.
Good, not great coverage and strong run defense at off-ball linebacker can be added to the roster for far less than the price tag likely pinned to Mosley in free agency.