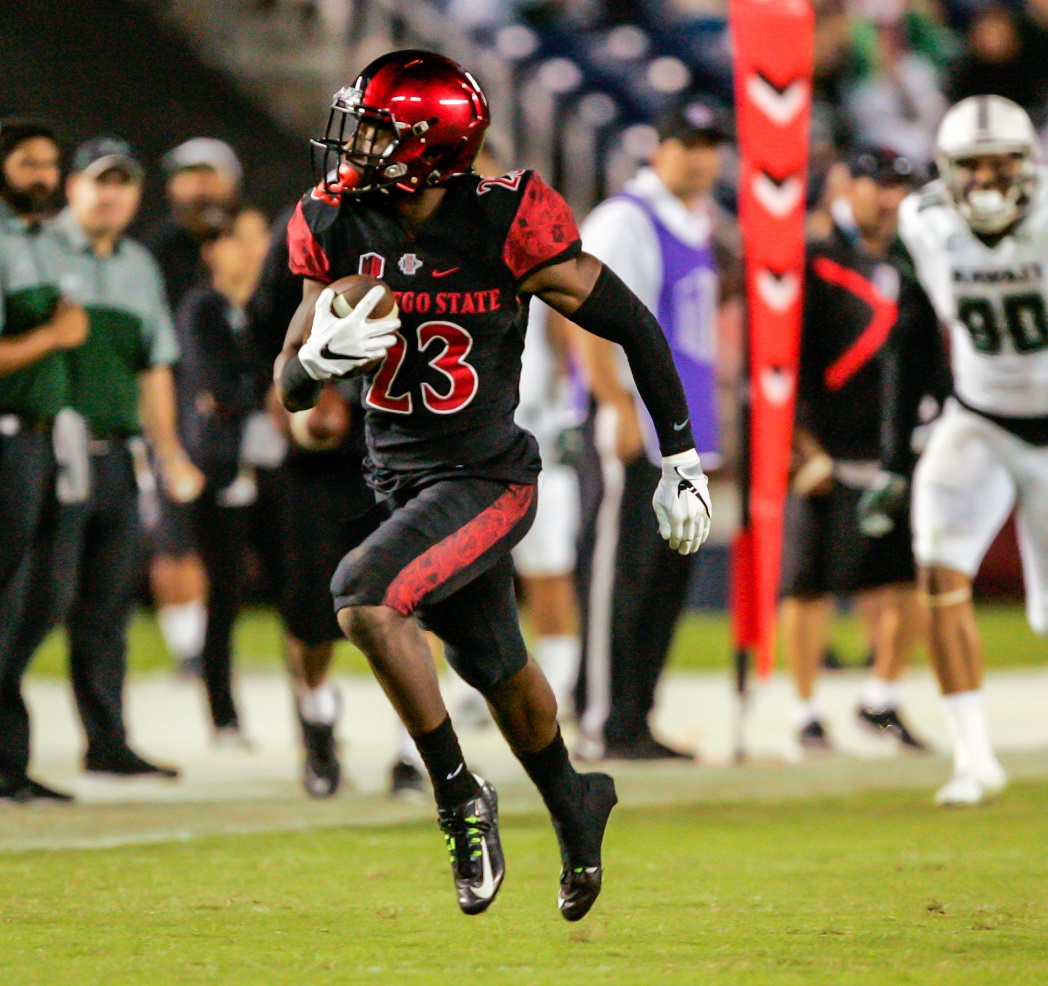 SAN DIEGO, CA - NOVEMBER 05: Damontae Kazee #23 of the San Diego State Aztecs runs with the ball after intercepting a pass scoring a touchdown in the second half against the Hawaii Rainbows in Qualcomm Stadium on November 5, 2016 in San Diego, California. (Photo by Kent Horner/Getty Images)
According to Vaughn McClure of ESPN, Atlanta Falcons rookie Damontae Kazee was listed as a safety on the roster handed out before rookie minicamp, yet he is listed as a cornerback on their website.
At San Diego State, Kazee played in quarters coverage almost exclusively.
Mostly playing off coverage, Kazee was forced to come up and make stops and finished the year with 26 stops in run defense (fourth most among draft-eligible cornerbacks).
Kazee allowed a passer rating of just 43.7 when targeted (11th among draft-eligible cornerbacks).