Nothing ever seems to be easy in New York.
Just weeks after the 2019 NFL Draft, the New York Jets announced that they had relieved fifth-year general manager Mike Macagnan of his duties. The split is speculated to be about a culmination of interpersonal disagreements between Maccagnan and first-year head coach Adam Gase, but rumored to be at the forefront is Gase's displeasure of the price tag put team's recent free agency signings — displeasure that we at PFF tend to sympathize with.
Gase will temporarily fill the office that was vacated by the 2015 PFWA NFL Executive of the Year as the organization looks for a replacement, and the interim general manager wasted no time in rolling up his sleeves as he traded former first-round linebacker Darron Lee to the Kansas City Chiefs in exchange for a sixth-round pick just hours after taking up the post.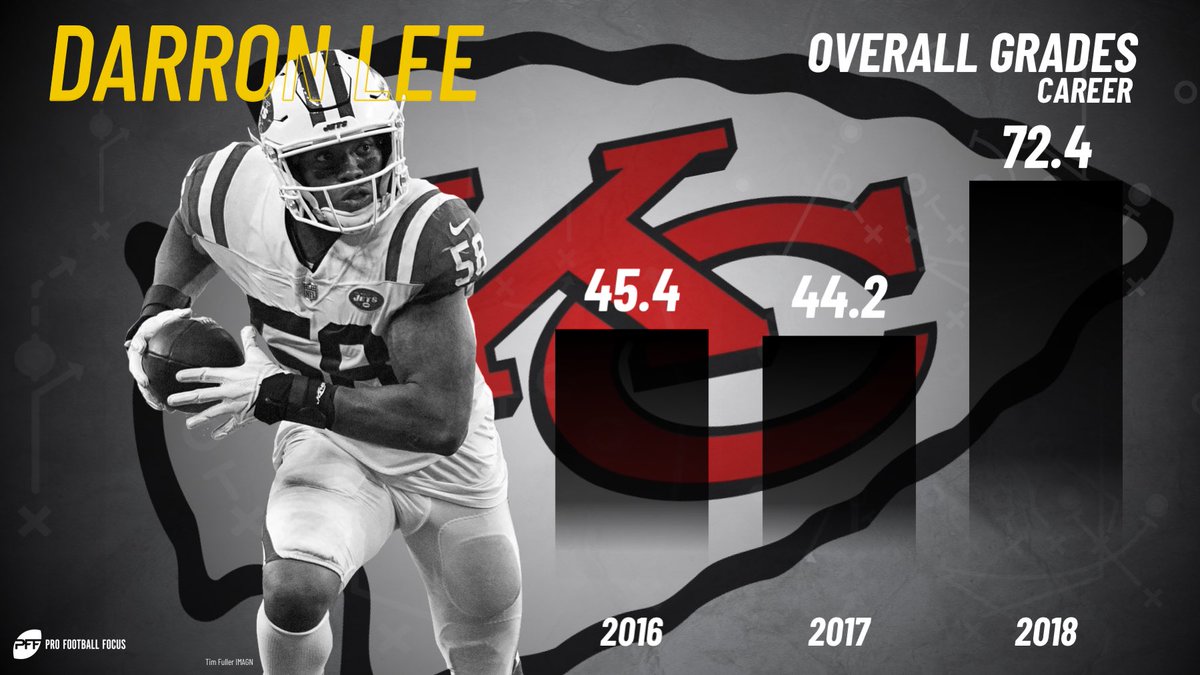 As we wrote in March, the Ohio State product's days in the Big Apple seemed to be numbered. The signing of linebacker C.J. Mosley to a  five-year, $85-million deal coupled with the strong play of veteran linebacker Avery Williamson always spelled trouble for Lee, whose matters were made worse by two underwhelming years as a first- and second-year player in the league.
Among the 102 off-ball linebackers who played at least 500 snaps between the 2016 and 2017 NFL seasons, Lee's two-year overall grade of 41.6 ranked dead last, as did his two-year coverage grade of 35.5 — hardly the returns the Jets were expecting when they selected Lee with the 20th pick of the 2016 NFL Draft.
However, it's difficult to make the case that the Jets didn't see Lee's coverage woes coming, as his first two years in the NFL very much mirrored his final two years in college: an overall performance that was somewhat buoyed by plus production against the run and tanked by struggles in coverage. From 2014-2015, Lee earned relatively strong grades as a run defender (77.6) and as a pass-rusher (84.6), but his two-year coverage grade of 62.5 ranked 79th among the 118 college linebackers with at least 500 snaps in that span. His 0.92 yards allowed per coverage snap ranked 92nd among that same group of players.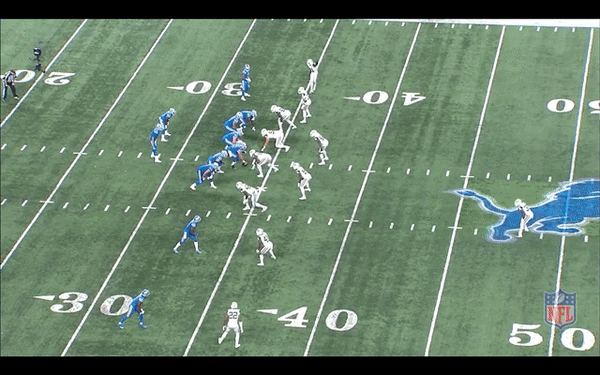 In the wake of yesterday's trade, the Chiefs will now get a first-round talent for the inexpensive price of a sixth-round pick, a move that continues a trend for Kansas City GM Brett Veach, who has made a habit of trading future draft picks for former first- and second-round picks in search of a new start. And there's a reason to hope that a fresh start is all Lee needs.
After two seasons of the aforementioned below-replacement-level play, Lee emerged a season ago, generating about a third of a win above replacement on just over 800 snaps, breaking up three passes and taking on three interceptions, all while allowing a career-low 371 yards into his coverage. After allowing a passer rating of 120.7 on throws into his coverage at an average of 1.33 yards per coverage snap over his first two seasons, the linebacker responded by allowing a passer rating of just 83.4 at an average of 0.93 yards per coverage snap in 2018 — all en route to a coverage grade of 84.8 that ranked third among his positional peers.
The former first-round pick out of Ohio State figures to compete with a Kansas City linebacking corps that struggled a season ago, with free-agent acquisition Anthony Hitchens earning the worst overall grade among linebackers with over 550 total snaps. Reggie Ragland wasn't that much better, accounting for just 23 total stops while missing 14 tackles in his second season with the Chiefs.
In new Chiefs defensive coordinator Steve Spagnuolo's scheme, all bets are off in terms of who will play in the new 4-3, but Lee and second-year speedster Dorian O'Daniel figure to fit a need there as they hope to improve from 28th in EPA allowed per play in 2018.