Doug Baldwin would like to move past the 2018 season, as the eight-year veteran had to deal with a laundry list of injuries which included knee, shoulder and abdomen injuries. As a result, Baldwin played his fewest snaps since 2012 (763) while recording his lowest overall grade since 2014 (79.9). He has already had knee and shoulder surgeries this offseason, and it has since been reported that he is meeting with a sports hernia specialist – with more surgeries likely on the horizon. Unfortunately, the pile-up of the ailments has started to raise questions about how much longer Baldwin's football career will be – a career that is certainly worthy of praise.
Baldwin entered the NFL in 2011 as an undrafted free agent, but despite the humble origins, he has played at least 500 snaps and received an overall grade of 70.0 or higher in all eight seasons since. Five of those seasons, he came in with an overall grade of 80.0 or higher, headlined by the 2015 campaign which he finished with an 88.1 overall grade that ranked 10th among qualifying wide receivers.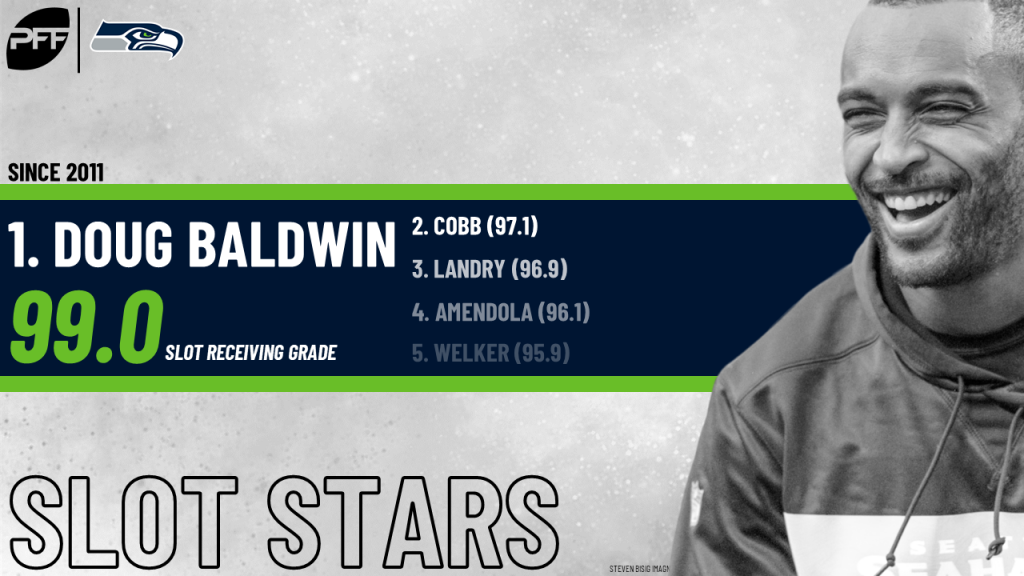 Over that time, Baldwin has been arguably the best slot wide receiver in the entire league. His 99.0 receiving grade from the slot leads all wide receivers since 2011. In total, Baldwin has amassed 381 receptions (2nd), 5,127 receiving yards (1st), and 37 receiving touchdowns (2nd) when lined up in the slot; only Randall Cobb has more receptions and touchdowns than Baldwin. His 112.6 passer rating when targeted also sits inside the top 10 among the 59 wide receivers who have seen at least 150 slot targets since 2011. Suffice to say, Baldwin found his niche in the NFL, and he has dominated within it.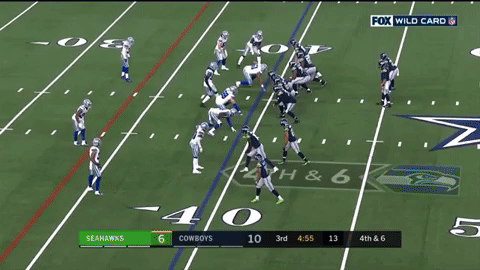 If the injuries do end up forcing Baldwin to call it quits sooner rather than later, the Seattle Seahawks will be losing a key member of their offense. Just take this year as an example: In the three games that Baldwin missed, Russell Wilson finished with an overall grade of just 63.7 and a passing grade of 59.1. In all the games which Baldwin started, Wilson proceeded to record an overall grade of 91.0. Simply put, there is a certain comfort level between Wilson and Baldwin that helps drive the Seattle offense.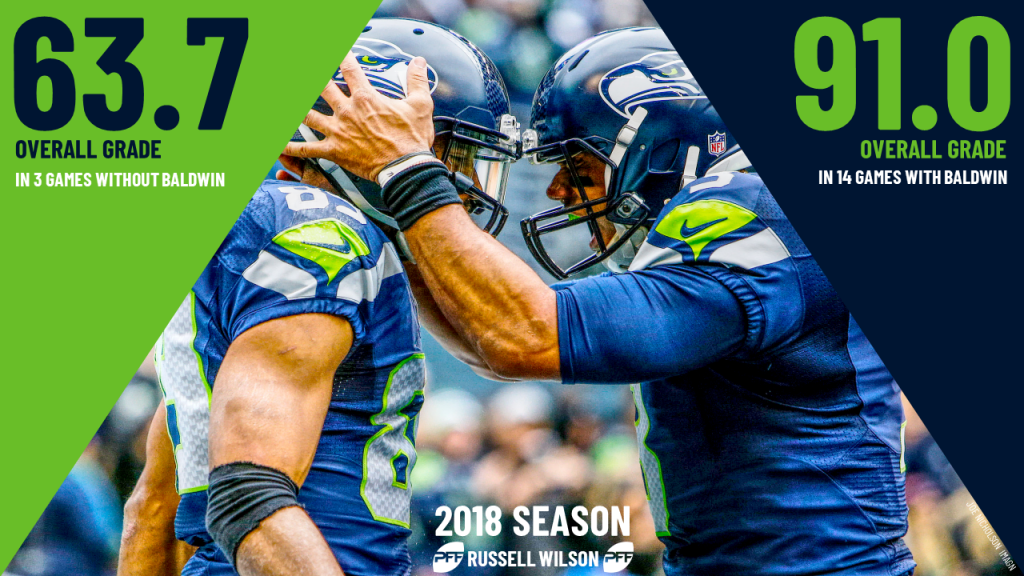 If you look at the numbers, it's clear why. Including the playoffs, Baldwin has 680 targets from Wilson since entering the league; the next closest Seahawks receiver is Jermaine Kearse with 296 targets from Wilson. Throughout his career, Wilson has posted a completion percentage of 72.5% and a passer rating of 115.9 when targeting Baldwin; his career stats as a whole – including Baldwin targets – sit at 64.0% completion percentage and 99.8 passer rating across regular season and postseason. Wilson's passing grade over his career jumps from 91.4 overall to 94.6 when targeting Baldwin – the two make each other better when they're both on the field.
Therefore, the injuries piling up for Baldwin pose a problem for Seattle. He's been a steady presence for the Seahawks in the slot, last season he ran 65.3% of his routes from the interior. Tyler Lockett also surpassed the 50-percent mark on routes run from the slot, but he is the only established option on the depth chart behind Baldwin. David Moore had flashes of potential and finished with an overall grade of 64.5, but beyond Moore, no other receiver saw 25 targets. The Seahawks will hope that Baldwin moves past the injuries of last year and continues to produce for them as he has since landing in Seattle, but they would also be wise to look towards Baldwin insurance in the upcoming draft.