We have reached the time in the season when all but a handful of NFL teams are focused on the future, and their future at the most important position in football: quarterback.
While some teams are set at quarterback and have their franchise defining signal-caller, others will be looking to the NFL draft for potential players fitting that description. Yet more teams though are in the situation of having made the call in recent seasons, and now have young passers in various stages of development and ability.

Which of those players rank among the game's best, and which are making their teams think about the future yet again?
Here is a list of the top QBs that are 25 years of age or under.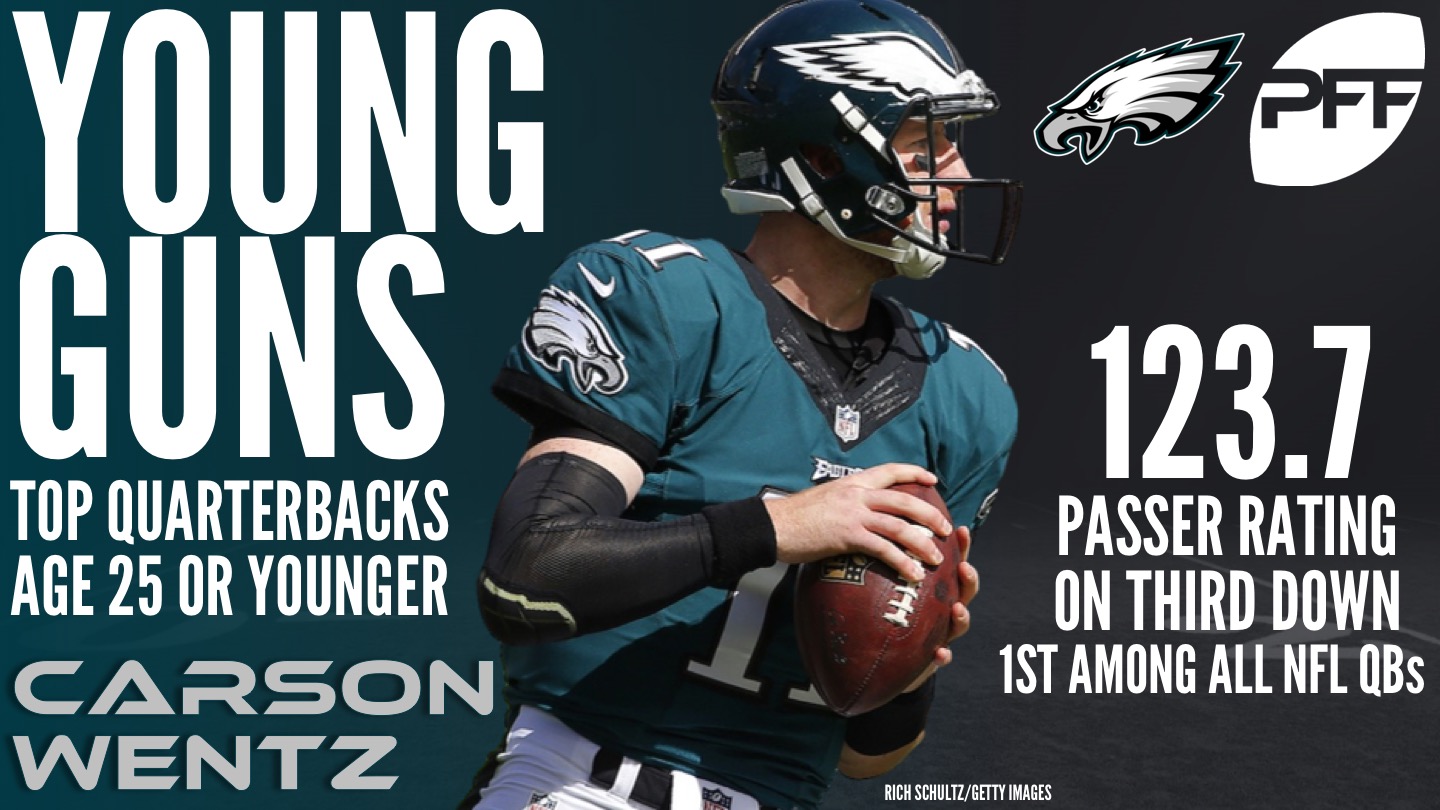 The 2016 NFL draft class was one to watch in year two, with Wentz taking a leap forward in his development and looking like an MVP candidate until an ACL injury put him out for the season. In 2017, Wentz was phenomenal on third downs, ending the year with a passer rating of 123.7, 13 points higher than any other quarterback in the game. On third downs alone he threw 14 touchdown passes
Wentz ended the year with an overall PFF grade of 87.6, and is one of the biggest reasons the Eagles went into the postseason as the No. 1 seed in the NFC.
While Wentz enjoyed a huge leap forward in 2017, Prescott went the other way in year two. To an extent, some kind of regression was inevitable, given the quality of the situation around him as a rookie. With Ezekiel Elliott ultimately missing six games due to suspension and the offensive line beginning to crumble in front of him, Prescott struggled to raise the game of his teammates, but he was still far from poor.
Prescott ended year two with an overall PFF grade of 80.5, down on his 84.4 rookie grade but still good enough to rank 17th in the league. Dallas discovered pretty early in his rookie year that they had found their franchise quarterback, but they learned in year two just how valuable a strong supporting cast around him is.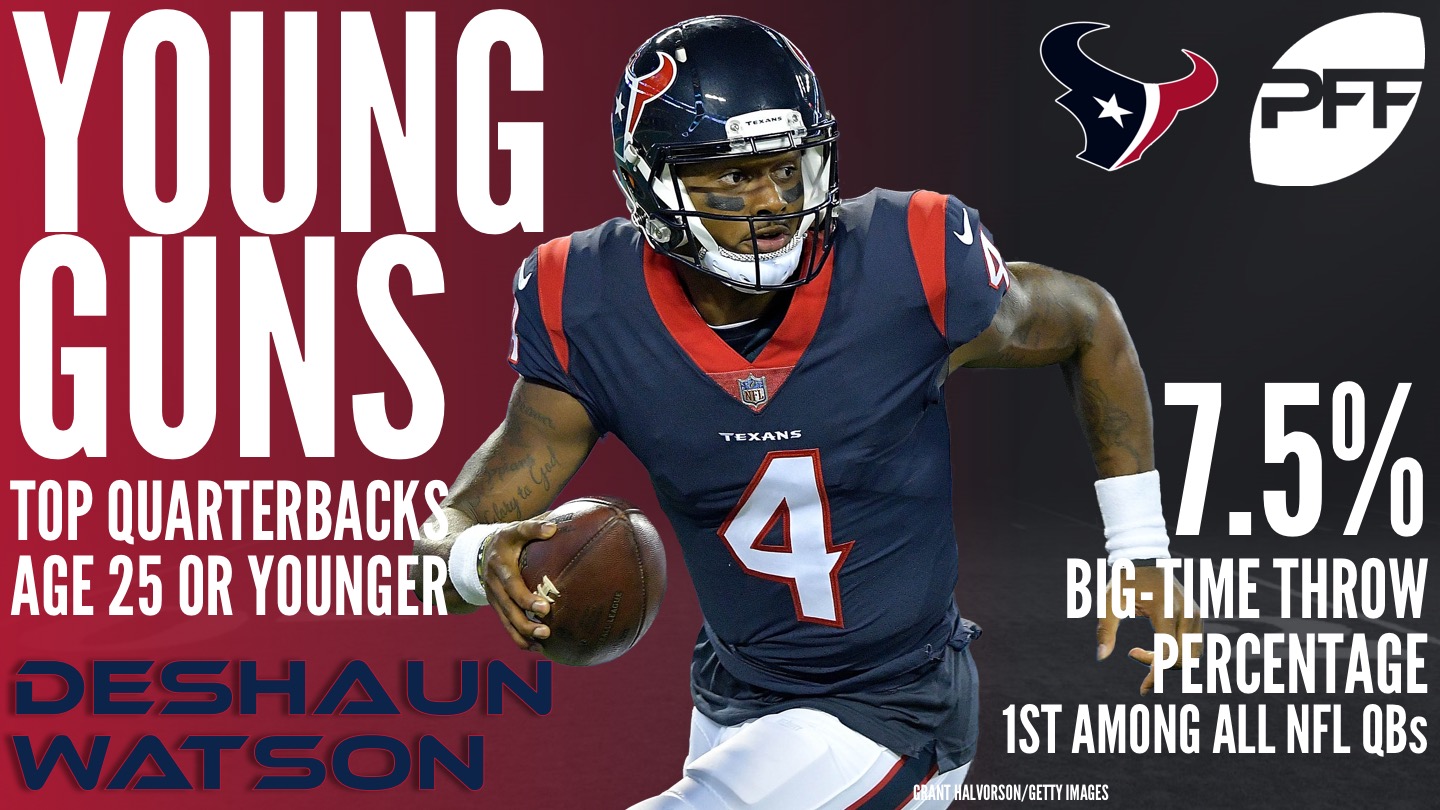 Few players impacted the 2017 season more than Watson, despite being just a rookie and one that wasn't even starting when opening weekend rolled around. Watson transformed the Texans offense, which endured the worst offensive line in football this season, and despite playing in just seven games, still accounted for more touchdowns over the season than Matt Ryan managed all year.
Watson's season was ended with a knee injury, but he had the No. 1 big-time throw percentage in the league at 7.5 percent, a full percentage point better than the next best quarterback.
Sign up for PFF Edge to see the rest of the rankings, No. 4-10 on the top quarterbacks age 25 or younger.
Subscribe to PFF Edge to continue reading
Already have a subscription? Sign In