Rookie running back Alvin Kamara put up another huge performance in the New Orleans Saints' loss to the Los Angeles Rams. His 90.0 game grade was the top mark for a running back in Week 12, and since Week 9, Kamara has been extremely solid for New Orleans as arguably the best running back in the league over that stretch.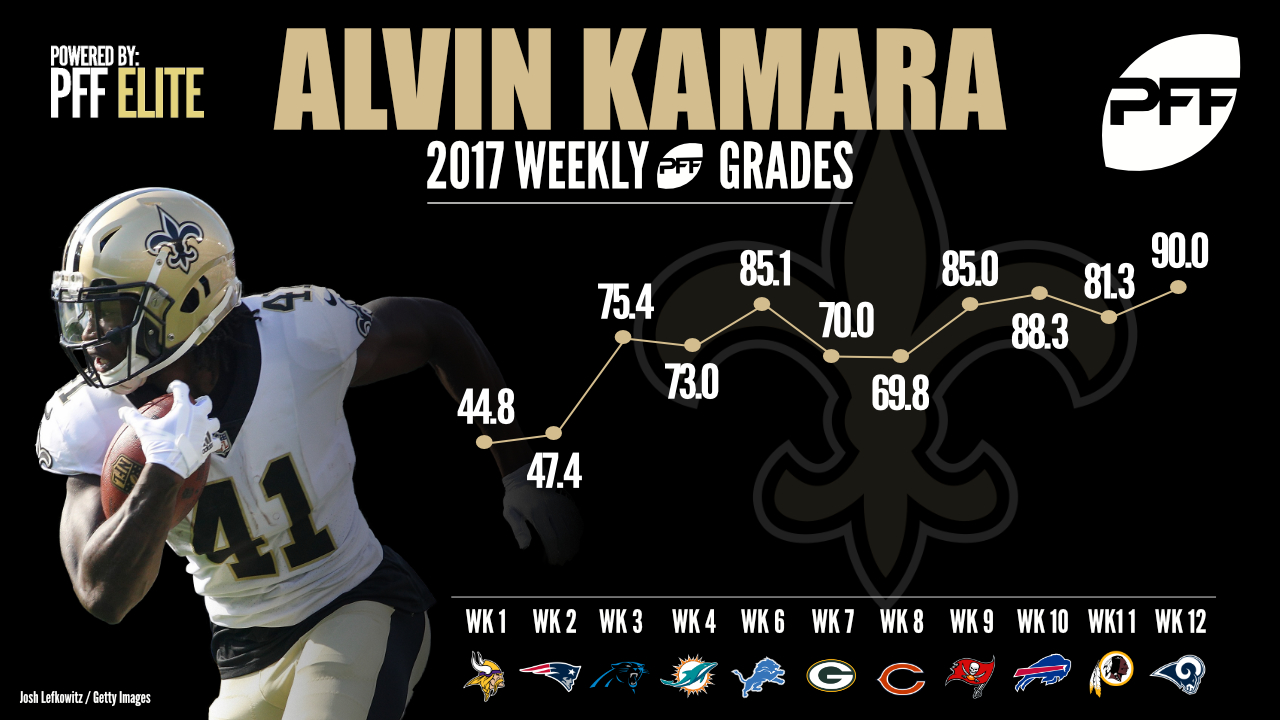 Kamara has earned a grade in the top two of his position in three of the last five weeks, and his performance of late begs the question: Has he overtaken Kareem Hunt as the top offensive rookie of the year candidate?
The former Tennessee standout has been terrific with the ball in his hands. He has the top elusive rating in the league at 122.9 to show for it, a mark so high it would be the top elusive rating ever recorded in PFF history if the season ended today. Kamara has forced a ridiculous 40 missed tackles on just 131 touches and also leads all running backs in yards after contact per carry at 4.03.
Kamara has also been incredibly effective as a receiver producing a yards per route run average of 2.60, the second-highest mark in the league among running backs targeted at least 20 times. His usage as a receiver is reminiscent to the days of a Saints offense featuring Darren Sproles. It's no coincidence Sproles' peak performance with the Saints was the last time a running back was this efficient with the ball in their hands.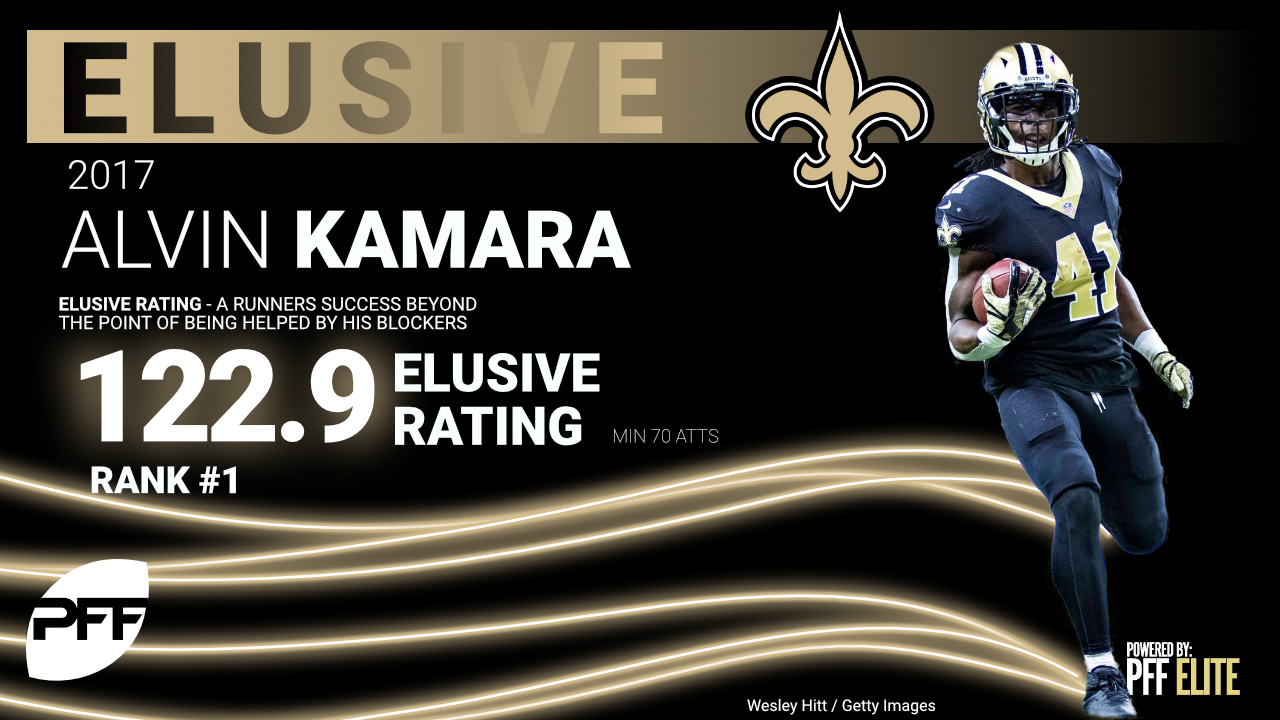 The emergence of Kamara has helped the Saints completely transform their offense into the best rushing attack in the league. The Saints' backfield leads the NFL in almost every efficiency metric, ranking first in yards after contact per carry (3.0), first in yards before contact per carry (1.6), fewest percentage of runs stuffed (16 percent), highest percentage of explosive runs of 15 yards or more (seven percent), and second-highest success rate on runs at 32 percent. This is quite impressive considering the Drew Brees-led Saints have traditionally been a pass-first team.
When Kamara takes the field, all of those metrics take a sizable jump as well. The Saints' success rate when running with Kamara jumps up to 42 percent, explosive runs up to 12 percent, and yards before contact per carry jumps to 3.1.
When it's all said and done, Kamara still has some work to do, and with five weeks left in the regular season, he has the time. Hunt should be on notice, as Kamara's third-ranked 87.7 overall grade is knocking on the door of passing Hunt's 88.5.