With the increased usage of three, four and five wide receiver sets in the NFL, slot cornerback has become one of the most important pieces in any defense. Underperforming slot cornerbacks are exposed, and the good ones can keep an offense out of its comfort zone all game long.
Here, we take a look at the good ones, ranking the NFL's top-five slot cornerbacks in 2018.
[Editor's Note: Below is a list of the NFL's highest-graded defensive players targeted in the slot at least 25 times during the regular season. All ELITE subscribers have access to our advanced slot coverage information in Premium Stats 2.0. Sign up today!]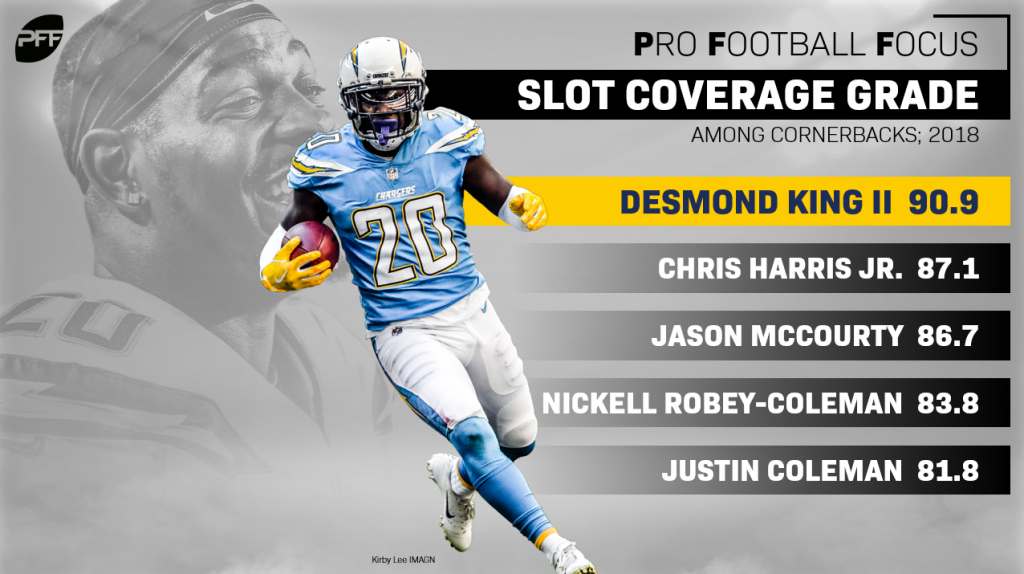 King recorded a whopping 21 coverage stops when working from the slot this past season, five more than any other defensive player in the NFL. He also allowed a first down on just 26.2% of his targets and earned a 90.9 coverage grade from the slot, ranking sixth and first among qualifiers, respectively.
Broncos veteran Chris Harris Jr. has made a living locking down receivers from the slot, continually ranking at the top of the list in all of PFF's slot coverage metrics since entering the league in 2011. He finished the 2018 season ranked second in coverage grade from the slot (87.1), fourth in yards allowed per slot coverage snap (0.75), and second in passer rating allowed from a slot alignment (57.3).
New England was quick to re-sign McCourty this offseason, and rightfully so. The 31-year-old veteran defensive back ranked third in slot coverage grade (86.7) and third in first downs allowed per slot target (24.3%) in 2018.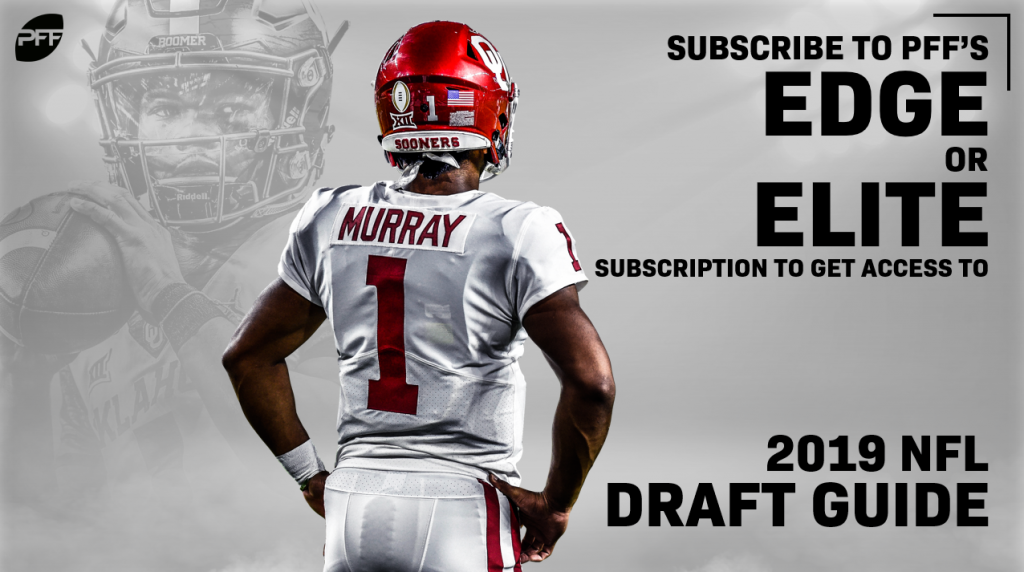 Robey-Coleman's season will be remembered for the no-call that he played a lead role in during the NFC Championship game, but his play in the slot before then is more deserving of the spotlight. He allowed a first down on just 23.6% of his slot targets, ranking first in the NFL, and he earned the fourth-highest slot coverage grade (83.8) during the regular season.
Coleman will join the Detroit Lions coming off an outstanding 2018 season with the Seahawks, where he earned the fifth-highest slot coverage grade (81.8). He also ranked seventh in first downs allowed per target (29.1%) and allowed just an 82.5 passer rating when targeted in the slot.