In the NFL, the quarterback is king.
As seen recently on our YouTube channel in a segment with Cris Collinsworth and Eric Eager, the Wins Above Replacement numbers offered by signal-callers dwarf other positions, and when you look at contracts around the NFL, it's clear that teams around the NFL know how important it is to have success at the quarterback position.
However, in today's NFL, with the rookie wage scale, there is tremendous value in having a quarterback who is playing under his first deal. With that in mind, is there a point where you lose value and actually hurt your team by signing your quarterback to a long-term, big-money extension?
In the 2017 NFL playoffs, eight of the 12 teams featured had quarterbacks who finished the 2017 season among the 10 highest-graded players at the position. Another four teams who made the postseason did so with quarterbacks playing under their rookie deals. Of those four, only Carson Wentz of the Philadelphia Eagles was a top-10 graded quarterback, and he wound up missing the playoffs through injury.

Only one of the 12 teams who made the playoffs featured a starting quarterback who was neither on his rookie deal nor ranked inside the top 10 at the position in terms of PFF grade. That team, the Carolina Panthers, was bounced out in the Wild Card round. Every team that made the divisional round of the playoffs had their starting quarterback to open the season playing under a rookie deal, or ranked among the 10 best players at the position.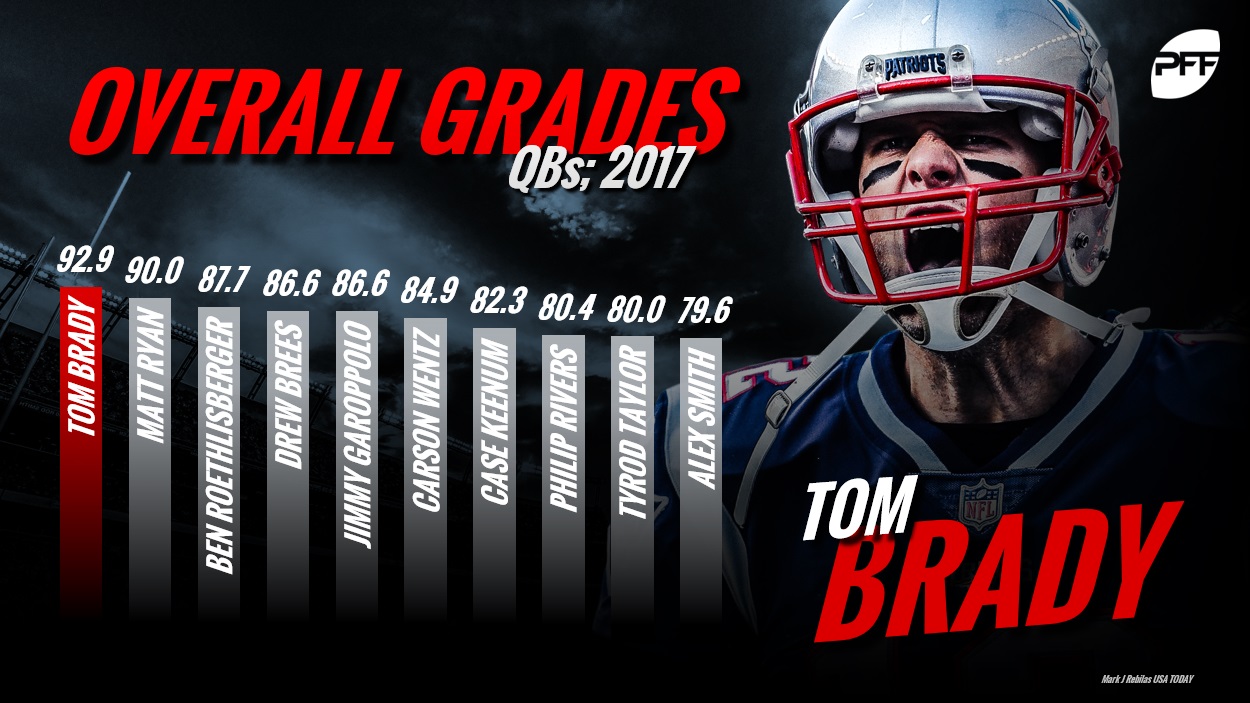 It goes without saying, but the obvious parallel to draw here is that having a top-10 quarterback increases your chances of having success in the playoffs significantly, but there is also tremendous value in not having to pay your quarterback a top salary. The top two selections in the 2016 NFL Draft, Jared Goff of the Los Angeles Rams and Wentz were our 15th- and sixth-highest graded quarterbacks, respectively. Heading into the 2018 season, their average yearly salaries rank 28th and 29th at the position.
Subscribe to PFF Edge to continue reading
Already have a subscription? Sign In