Beyond providing data for all 32 NFL teams, PFF also supports network broadcasters with game-preview packets that are used to enhance the in-game experience for fans and viewers. This Seahawks-Lions preview features the same information our broadcast partners use for team research and in-game production.


Seahawks back to ground and pound
Seattle is passing the ball on only 50% of their plays, which is their lowest rate since 2014.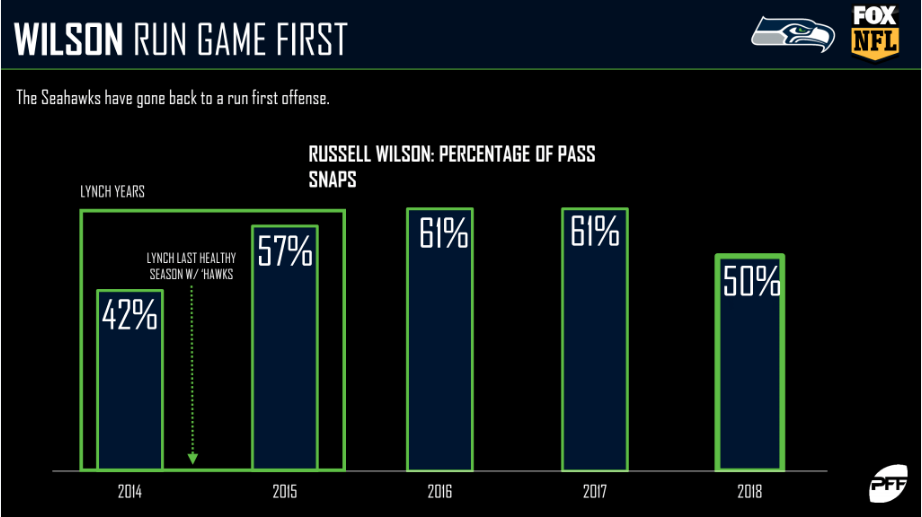 Wilson soaring with play action
While Russell Wilson is having a bit of a down year, his production with play action has been among the best in the NFL. His 134.9 passer rating when using play action ranks third in the league and is on pace for a career-high.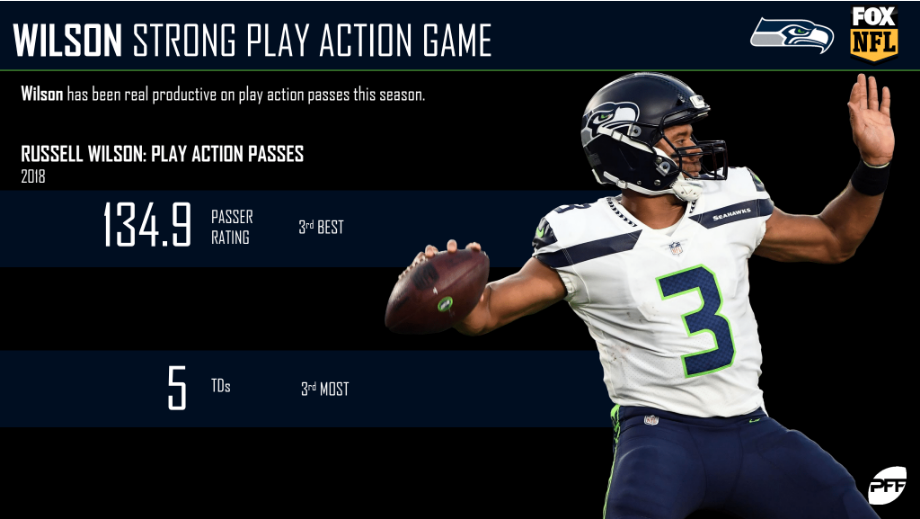 Seahawks new dynamic duo at safety
Even with the losses in the secondary, Seattle still boasts one of the best safety tandems in the league in Bradley McDougald and Tedric Thompson, who both rank in the top ten in overall grade this season.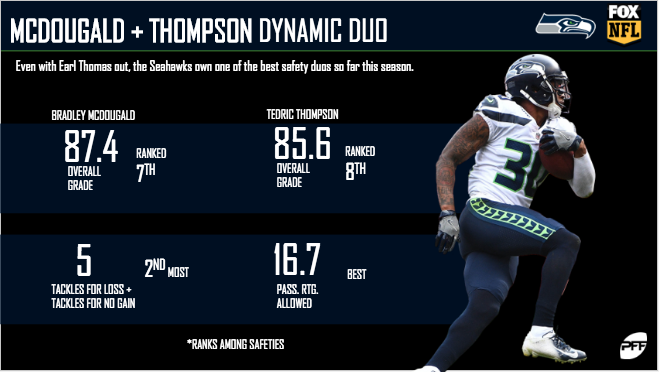 Clark preying on third down
Frank Clark has been enjoying a bounce-back year and has earned an overall grade of 77.2 in 2018, but he has done his most damage on third down this season. His pass rush productivity jumps from 9.7 overall to 33.3 when rushing the passer on third down.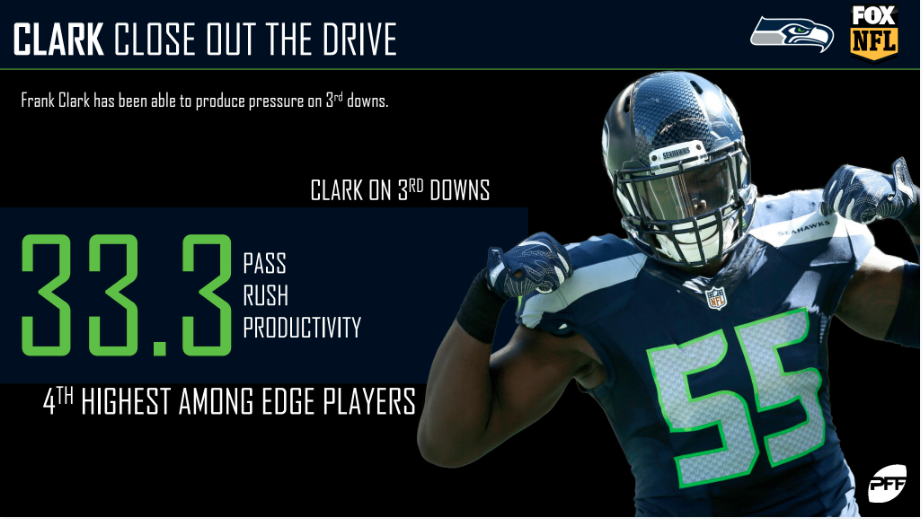 Stafford's third-down concerns
While Matthew Stafford has four big-time throws this season on third down, the Lions' signal-caller has had even more turnover-worthy throws. His five turnover-worthy throws on third down this season lead the NFL.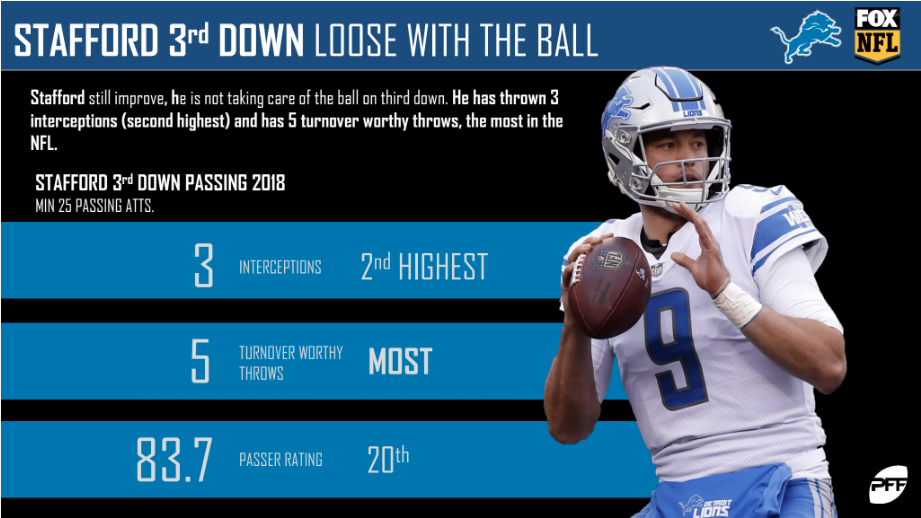 Lions' success in the slot
The slot position is more important than ever before and the Lions' 8.85 yards per route run from the slot, third-highest in the league, should strike fear into opposing defenses.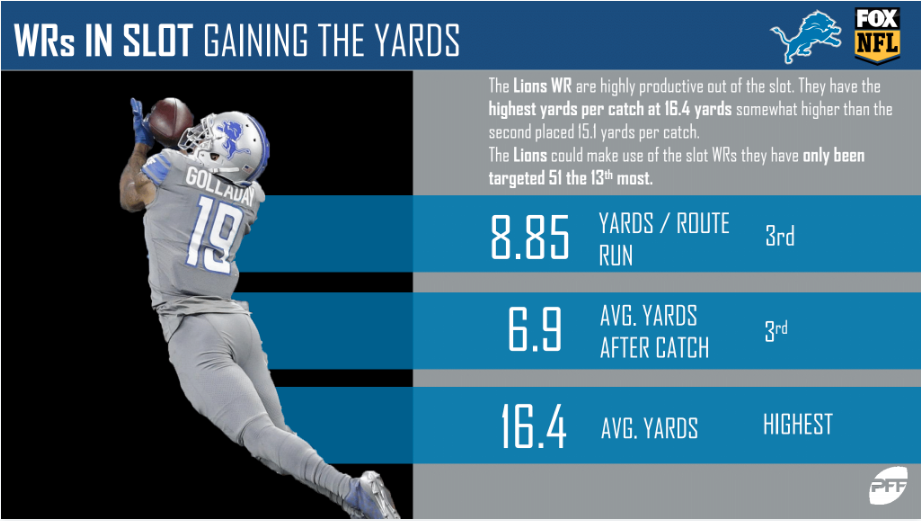 Slay's slow start
Since Darius Slay's rookie season, his grade has improved each season culminating in an 80.6 overall in 2017. His 56.7 passer rating allowed last season was the sixth-lowest in the league. This year, his grade has dropped to 63.2, while his passer rating allowed has skyrocketed to 114.7.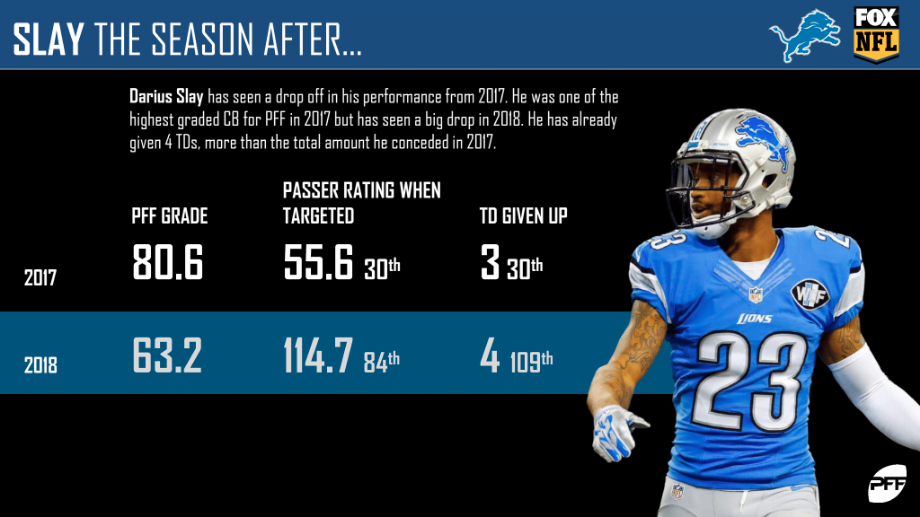 Lions roaring on third down
Even though the Lions defense has had its' struggles, they have been smothering receivers on third downs this season. Detroit has only allowed 16 first down conversions and has forced an incompletion 19.4% of the time, both of which rank in the among the best in the league.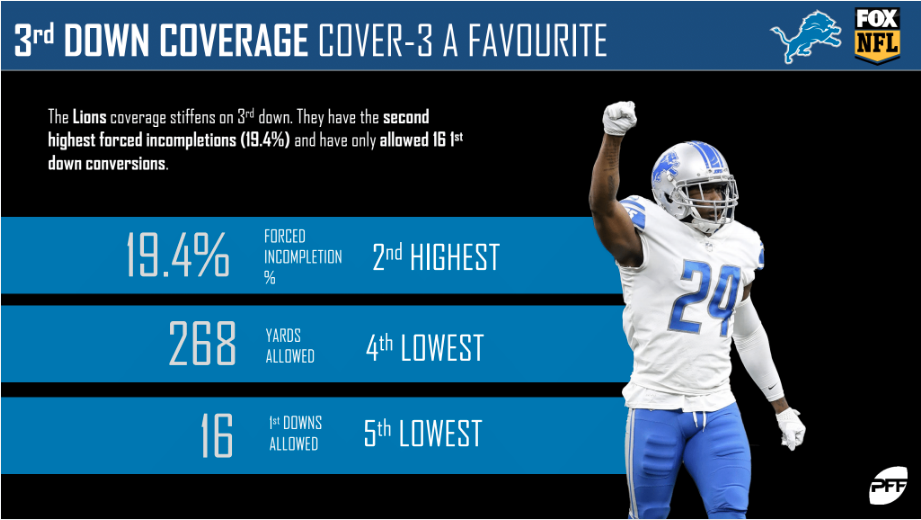 Key matchup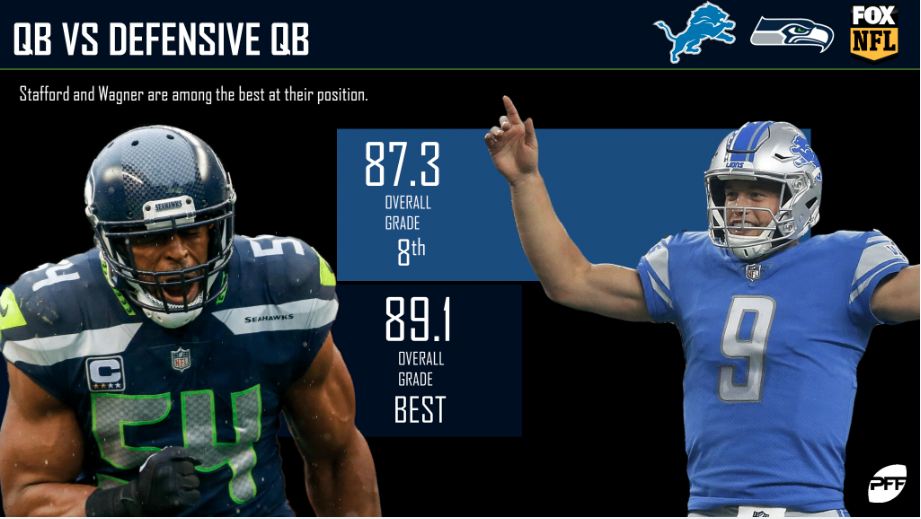 PFF Greenline has projections for the spread, moneyline and over/under of the Seahawks' matchup with the Lions. Get its picks here.