Beyond providing data for all 32 NFL teams, PFF also supports network broadcasters with game-preview packets that are used to enhance the in-game experience for fans and viewers. This Ravens-Panthers preview features the same information our broadcast partners use for team research and in-game production.


Newton deep ball decline
Quarterback Cam Newton has seen a steady decline in production from throws of 20-plus yards downfield over recent years.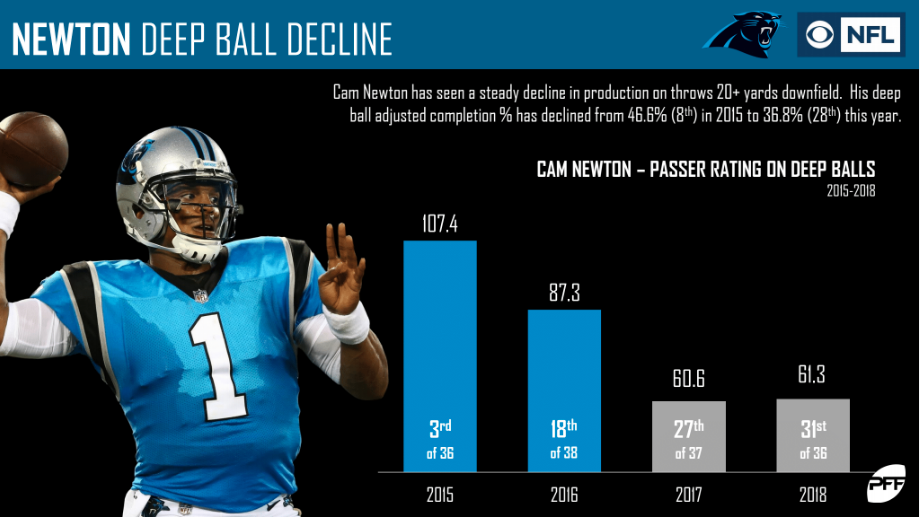 Moton doing his job
Offensive tackle Taylor Moton has impressed in his first season as starter. He'll have his hands full against a productive Ravens pass-rush this Sunday.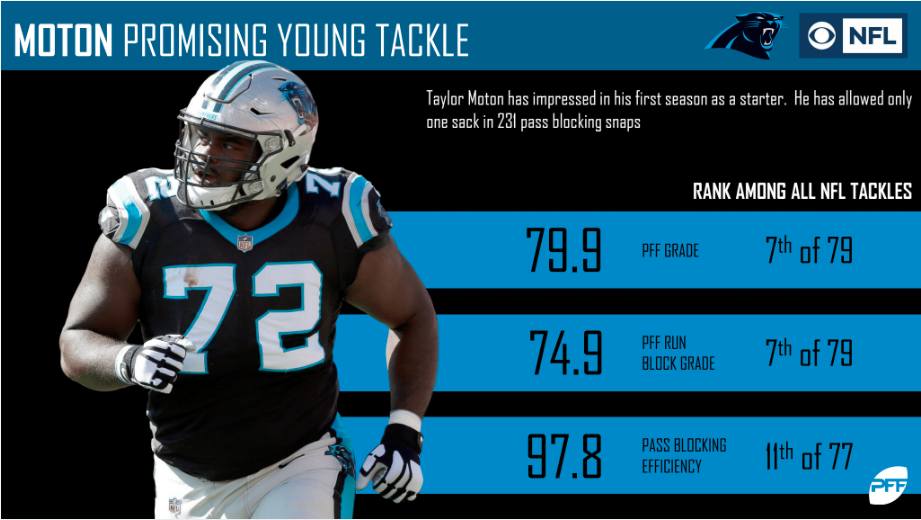 Kuechly doing it all
Luke Kuechly has long been among the league's best linebackers. The Ravens better watch out for him.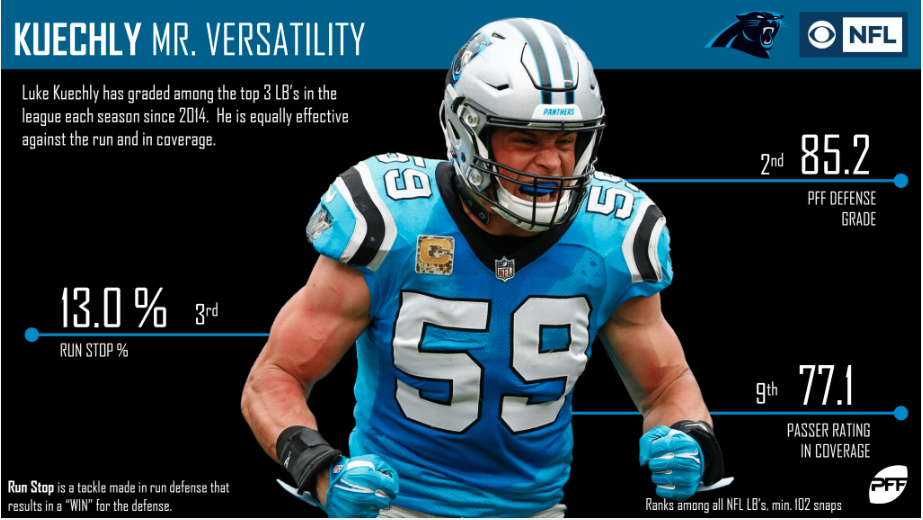 Short stuffing the run
Kawann Short is consistently among the league's best run-stuffers. This year, his run defense grade of 88.4 is good for seventh among players at the position.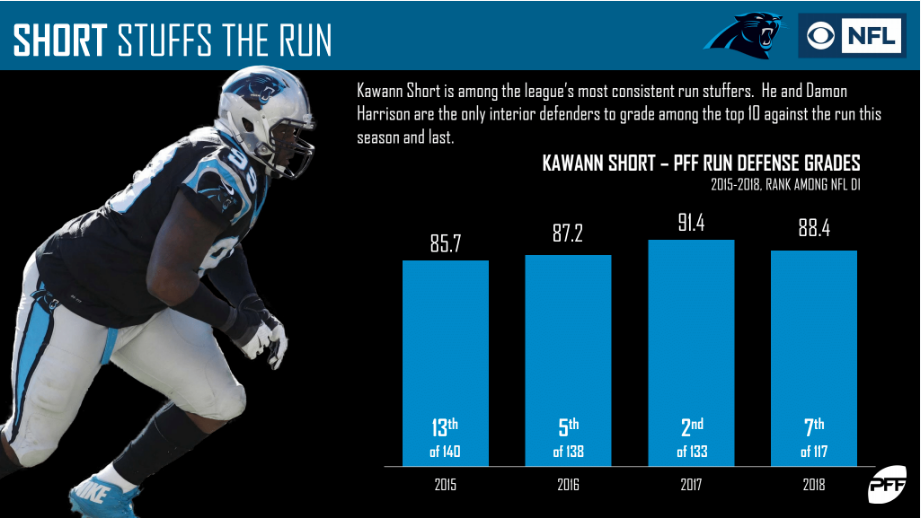 Flacco hurt by drops
Joe Flacco has thrown 19 dropped passes this season, which is the most among quarterbacks. He'll need his pass-catchers to do a better job going forward.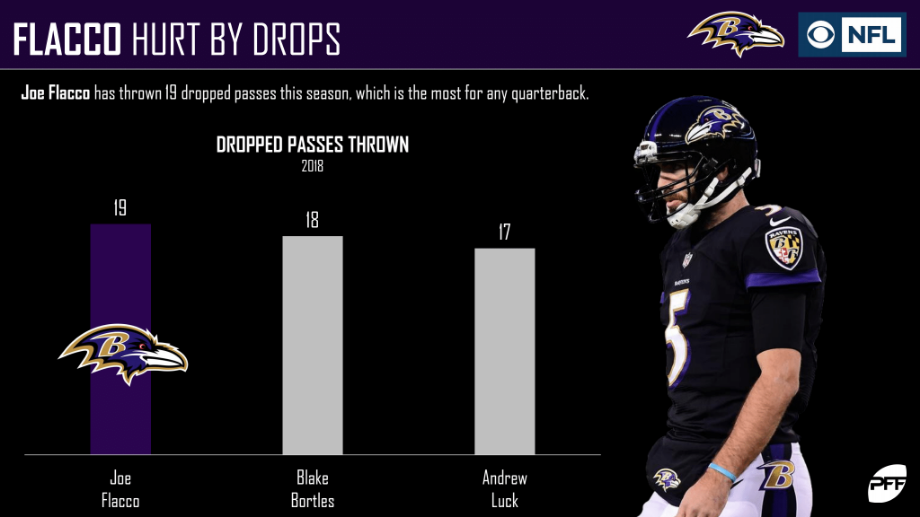 Brown thriving on the inside
John Brown has been one of the most effective slot receivers in the league this season. The Panthers will have to pay close attention to him on Sunday.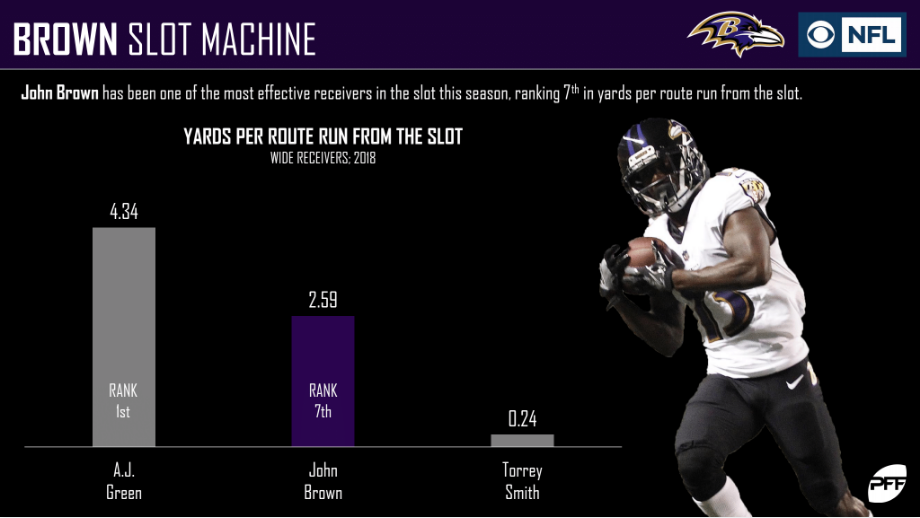 Pierce thriving on the interior
Michael Pierce is playing at an elite level this year. He'll be looking to keep it up in Week 8.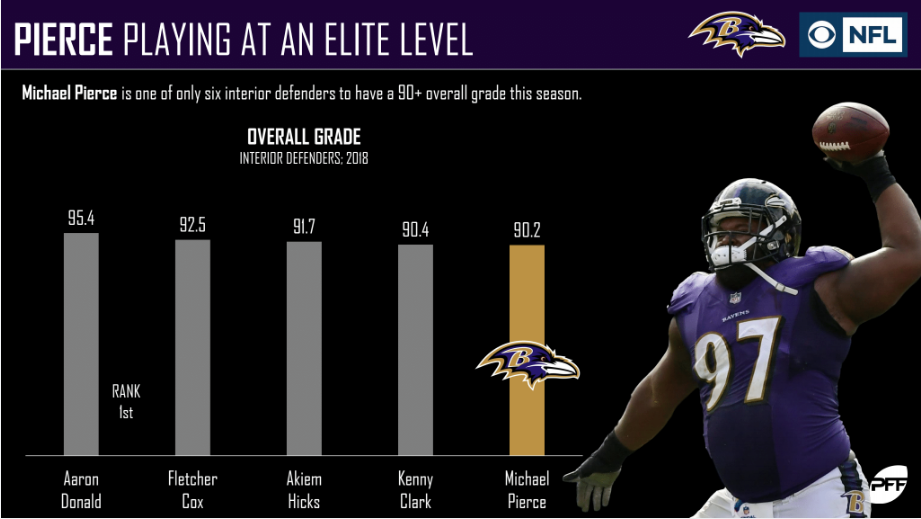 Weddle locking down the slot
Safety Eric Weddle hasn't allowed much when he's been asked to defend the slot this year. His 0.09 yards per slot coverage snap is good for second among safeties.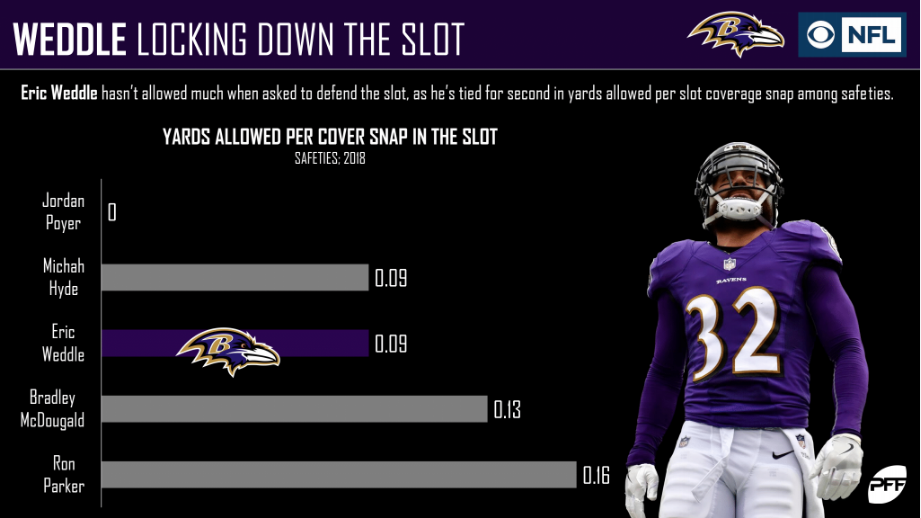 Key matchup: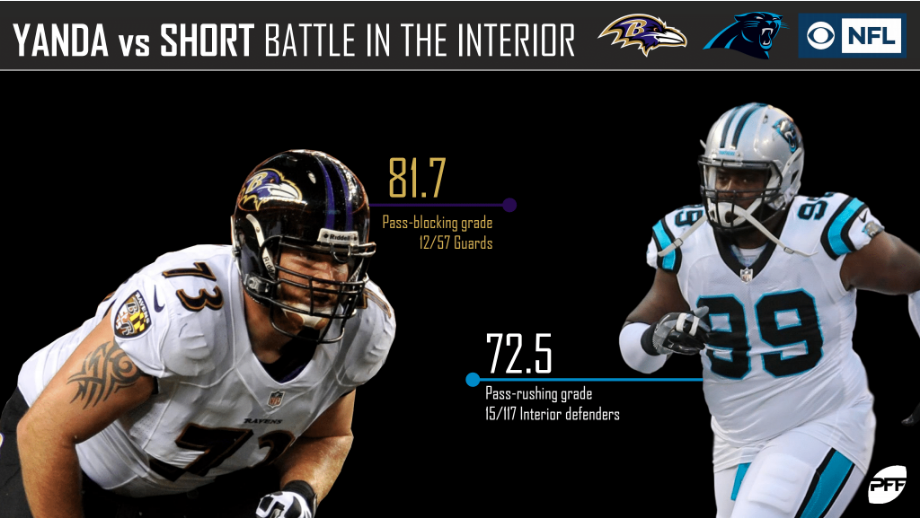 PFF Greenline has projections for the spread, moneyline and over/under of the Ravens' matchup with the Panthers. Get its picks here.