Beyond providing data for all 32 NFL teams, PFF also supports network broadcasters with game-preview packets that are used to enhance the in-game experience for fans and viewers. This Vikings-Jets preview features the same information our broadcast partners use for team research and in-game production.


Anderson the deep threat
While Robby Anderson may have had some off the field concerns, his on the field play has been explosive. Through 2017-2018, Anderson has had more deep touchdowns (10) than any other wide receiver in that span.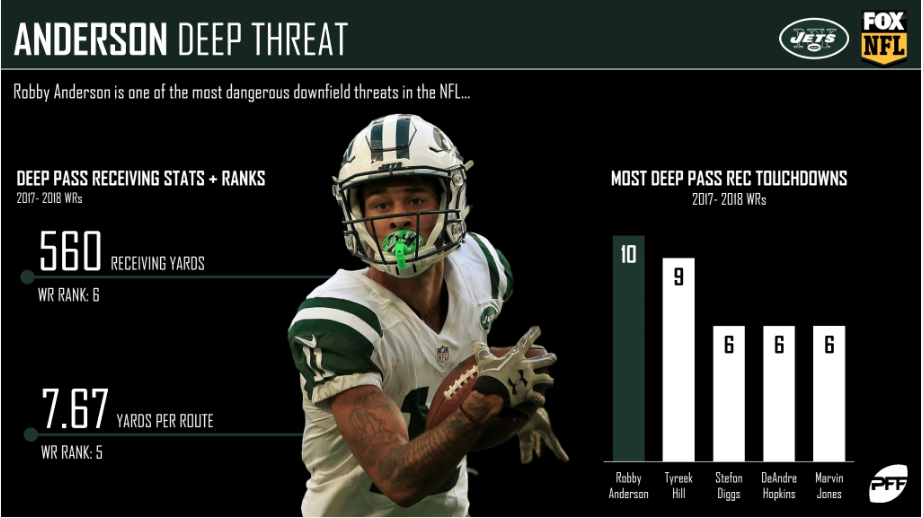 Offensive line: Better in pass-pro
Despite problems last season, this offensive line has taken a significant step in the right direction in 2018.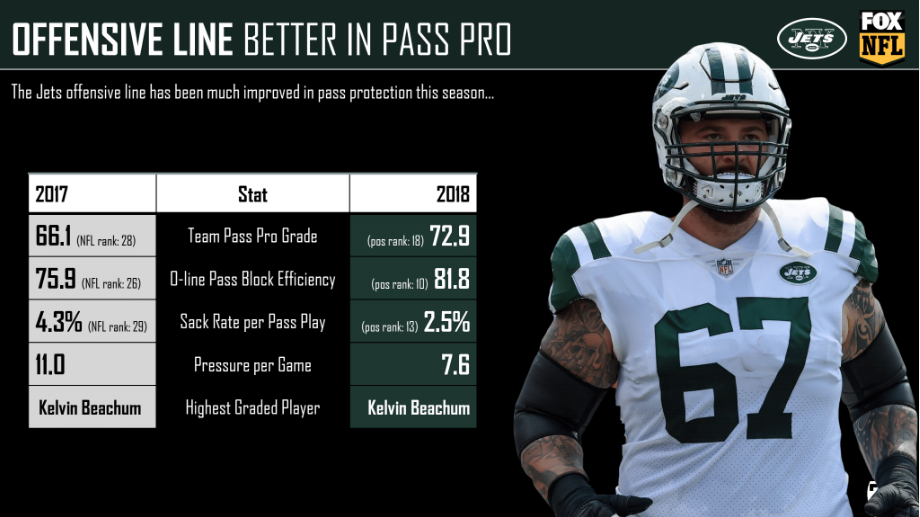 Adams stopping the run
In his sophomore year, Jamal Adams has proven to be one of the best safeties in the league against the run.
Skrine and Nickerson: weak links?
Opposing quarterbacks have not shied away from targeting Buster Skrine and Parry Nickerson this season. Will that trend continue on Sunday?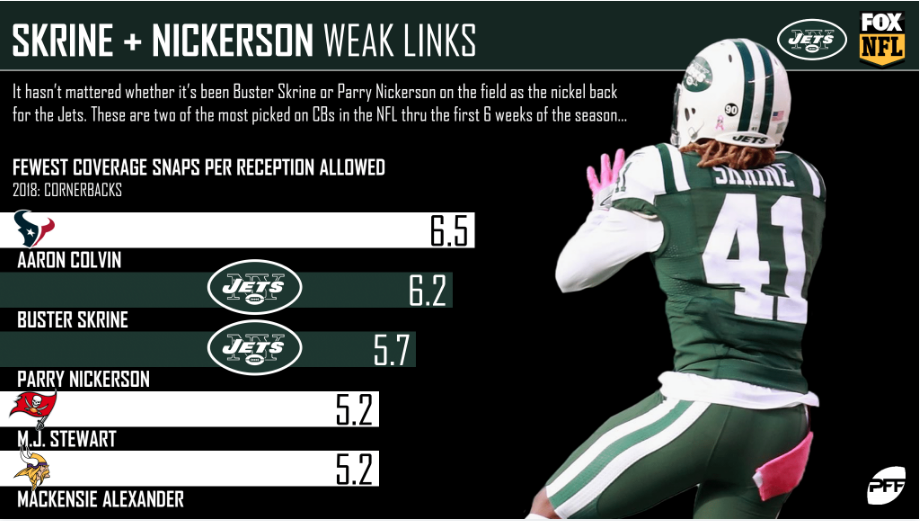 Cousins' deep success
Kirk Cousins has produced great results when he's targeted his receivers 20 or more yards downfield. He'll look to keep that going against the Jets' secondary on Sunday.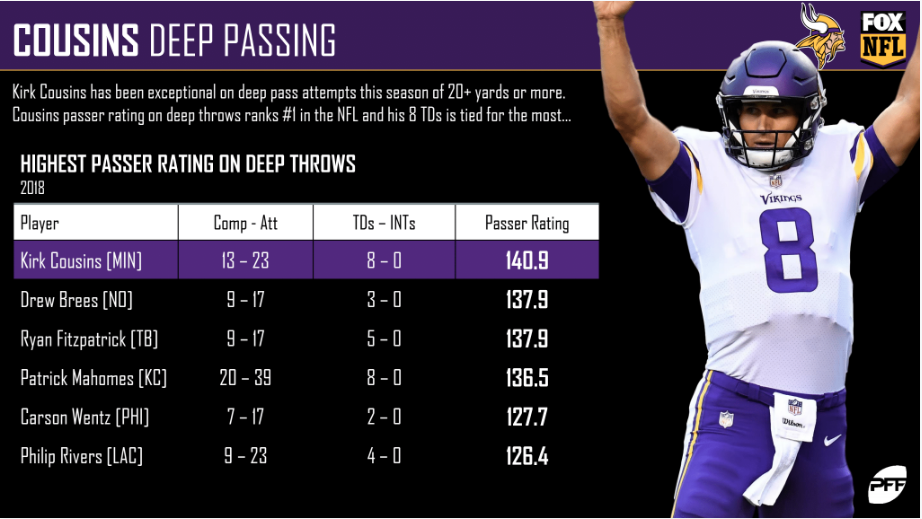 The Vikings' talented pass-catchers
This Vikings receiving corps has been nothing short of stellar this season. Headed by Adam Thielen and Stefon Diggs, this group has produced the league's second-best catch rate.
Barr getting to the quarterback
Anthony Barr has been one of the best pass-rushing linebackers in the league thus far. Through six games, Barr has accumulated 12 total quarterback pressures.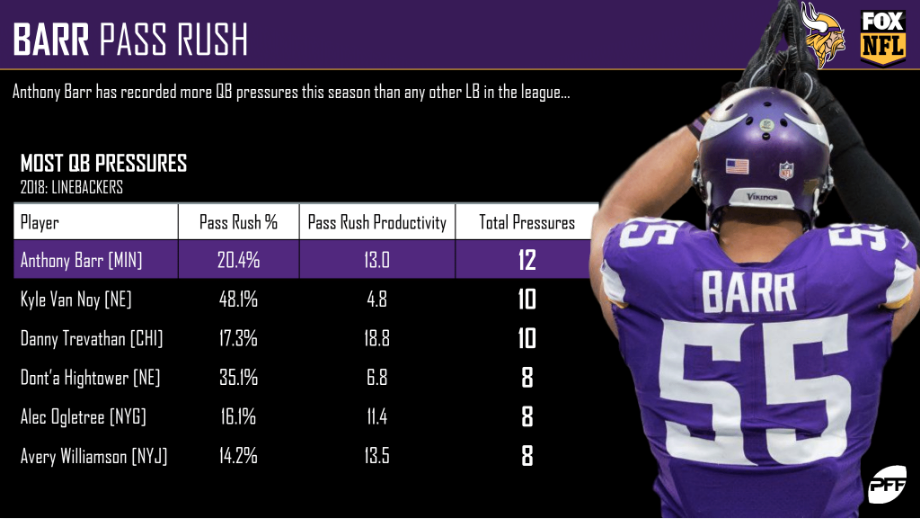 Linval bringing the heat
Linval Joseph has been a dominant force over recent seasons. He could be the key to stopping Isaiah Crowell and the Jets' rushing attack on Sunday.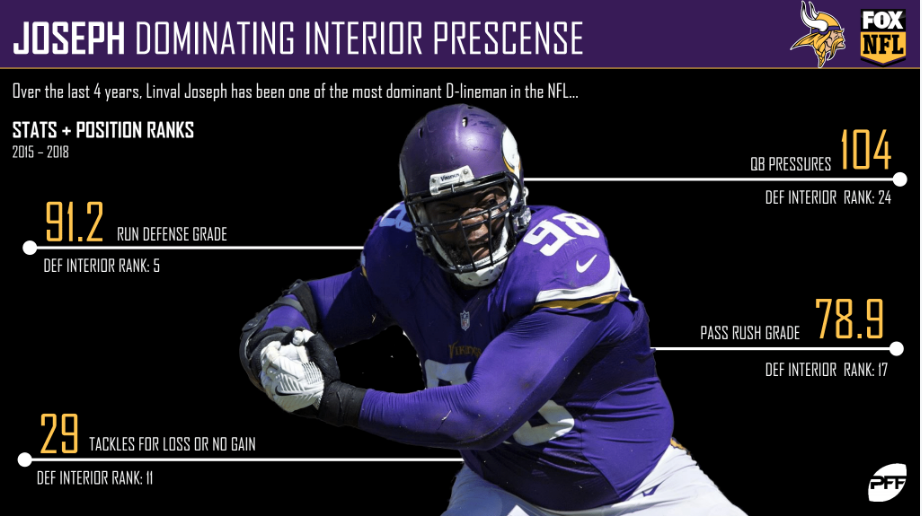 Key matchup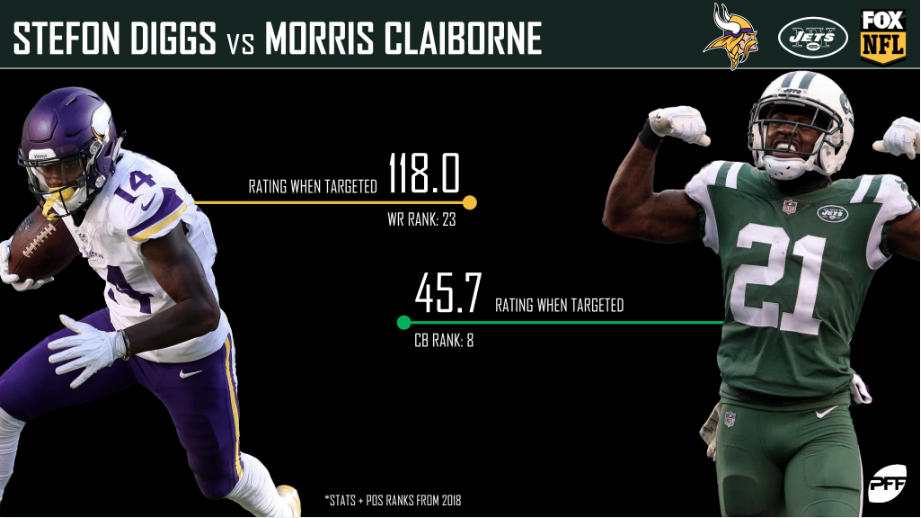 PFF Greenline has projections for the spread, moneyline and over/under of the Vikings' matchup with the jets. Get its picks here.