Beyond providing data for all 32 NFL teams, PFF also supports network broadcasters with game-preview packets that are used to enhance the in-game experience for fans and viewers. This Chargers-Browns preview features the same information our broadcast partners use for team research and in-game production.


Williams the second year sensation
Second-year wide receiver Mike Williams is enjoying a mightily productive campaign. Through five weeks, he's generated a near-perfect passer rating of 150.5, and he is averaging 1.89 yards per route run – both of which are a significant improvement on his 2017 figures.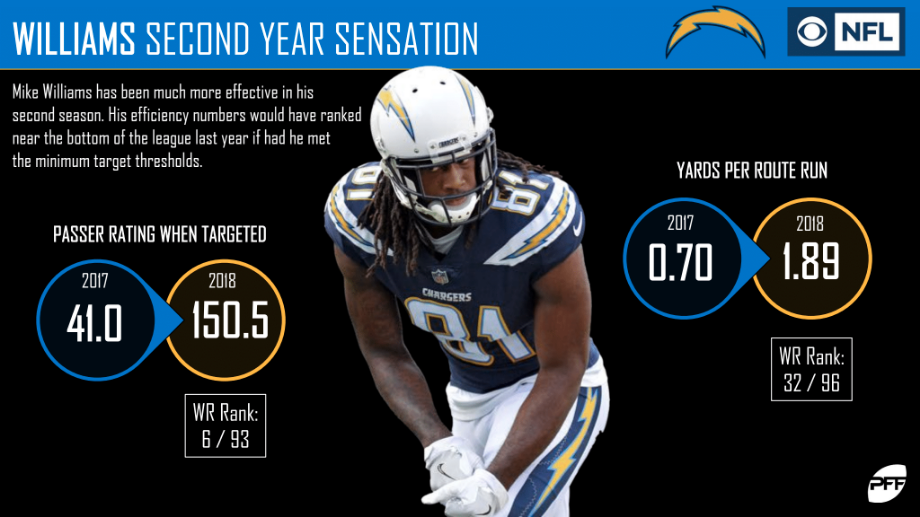 Same old Philip Rivers
Philip Rivers is by far and away the most productive quarterback under pressure this season, as his passer rating of 121.2 is over 20 points higher than the next closest quarterback. The Browns better be ready on Sunday.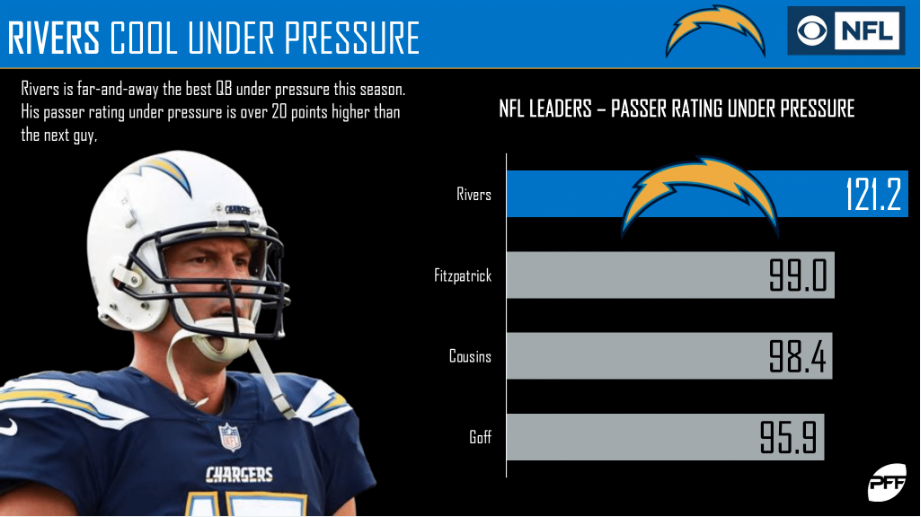 Hayward dropping off slightly
Casey Hayward was the best cornerback in football last year, but so far in 2018, he's not managed to replicate the same level of play. He'll look to get back on track against Baker Mayfield and the Browns in Week 6.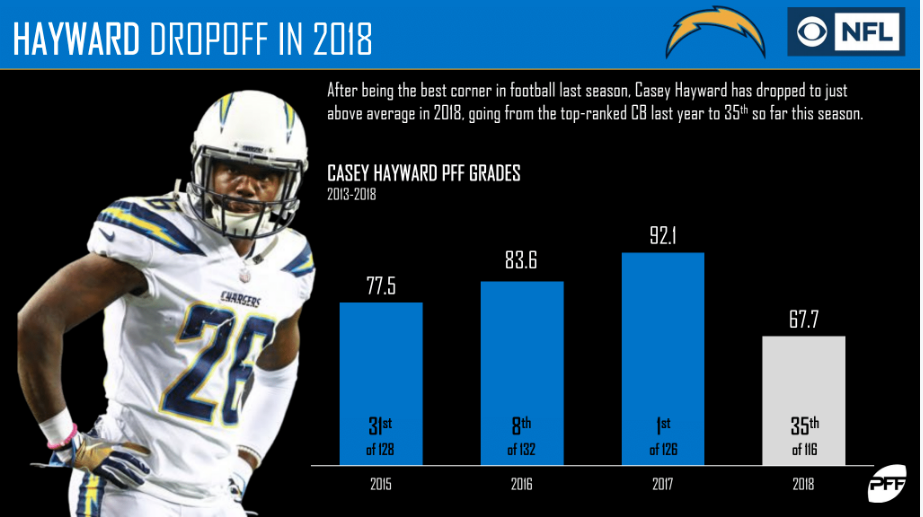 Derwin James: The defensive swiss army knife
The impact of versatile defensive back Derwin James cannot be overstated. In addition to his production in coverage and against the run, James has also done damage as a pass-rusher, where he's already notched 22 pass-rush snaps, the second-most among safeties.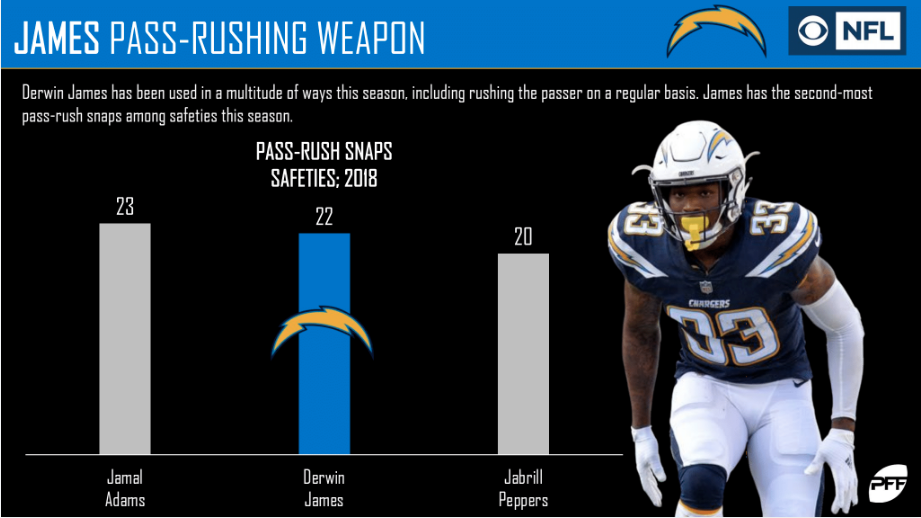 Baker leading the pack
As we expected, Baker Mayfield is outperforming the rest of the 2018 quarterback class. His overall grade of 89.9 ranks first among rookie signal-callers and good for fifth among all quarterbacks in the league. He'll look to continue his strong start on Sunday.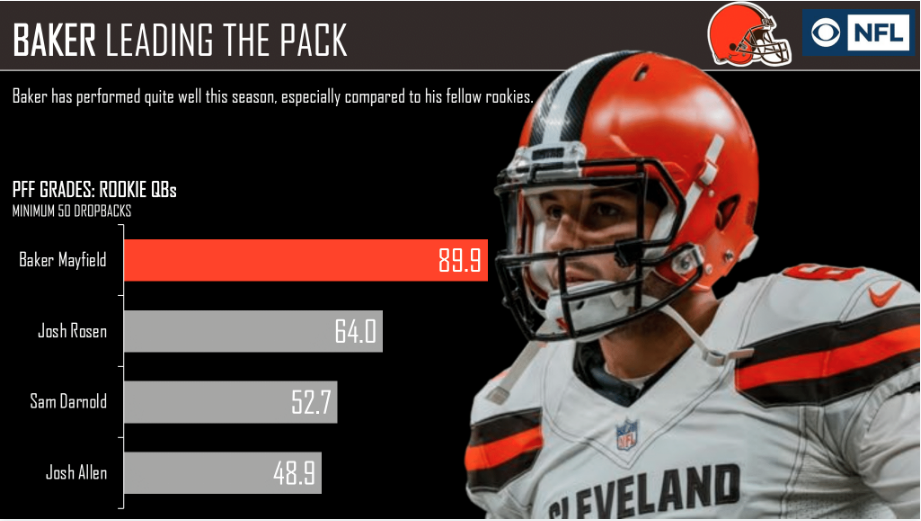 Landry finding success down the field
Through five weeks, Jarvis Landry has been targeted 10 times on 'go' routes, and they've served him well. So far this season, he's generated a passer rating of 111.7 on his 'go' routes, which is well above the NFL average.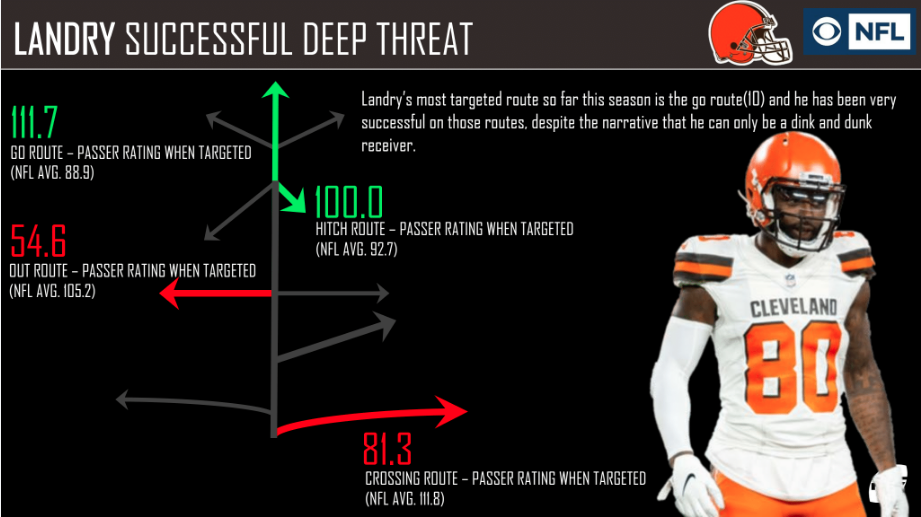 Garrett making an impact
The first overall pick has been proving his worth so far in 2018. Through five weeks, Myles Garrett's best performances have come against the run, where he's already accumulated 12 run stops – the second-most among edge defenders.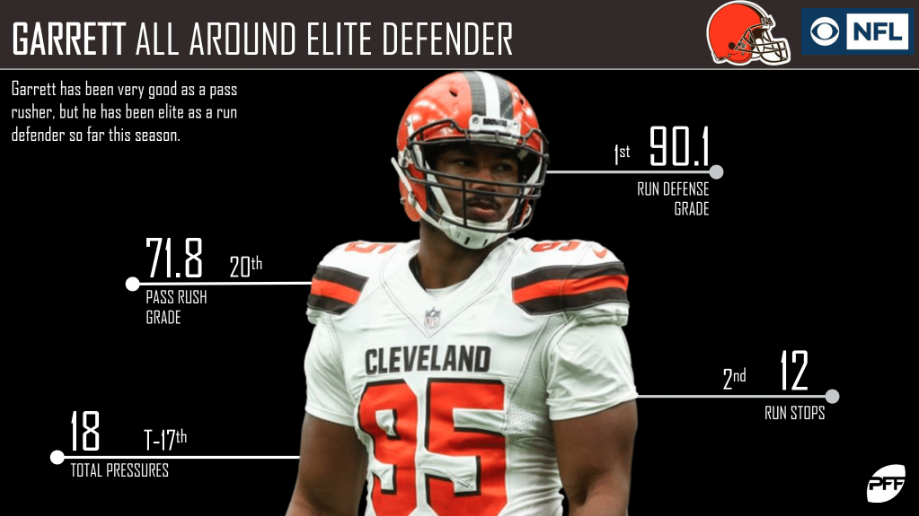 Schobert locking down in coverage
Joe Schobert is proving to be one of the most efficient coverage linebackers in the game this year. He's allowed just 50 yards on 193 coverage snaps and is allowing a passer rating of only 66.7 on throws into his coverage. Rivers better think twice about testing him on Sunday.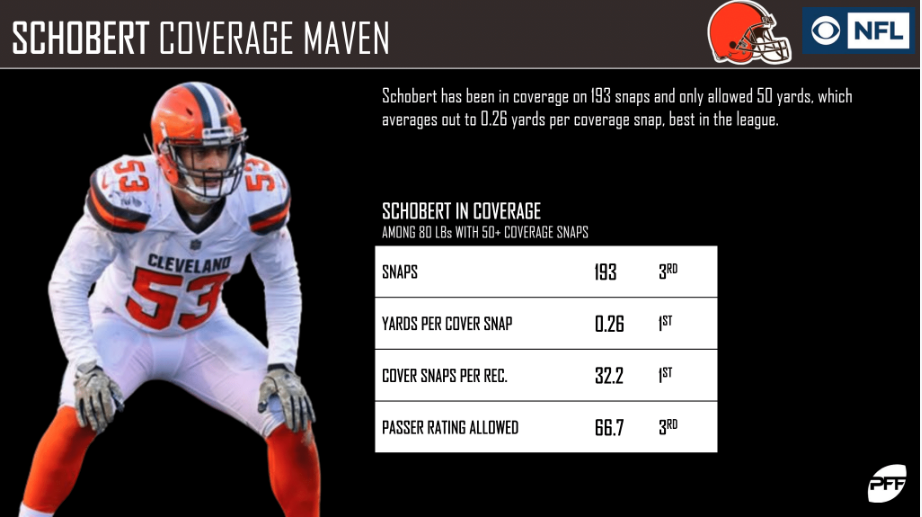 Key matchup
PFF Greenline has projections for the spread, moneyline and over/under of the Chargers' matchup with the Browns. Get its picks here.