The Minnesota Vikings visit the Carolina Panthers in Week 14 of the 2017 NFL season. PFF previews the top player matchups of the game.

Coverage by: Elliott Rooney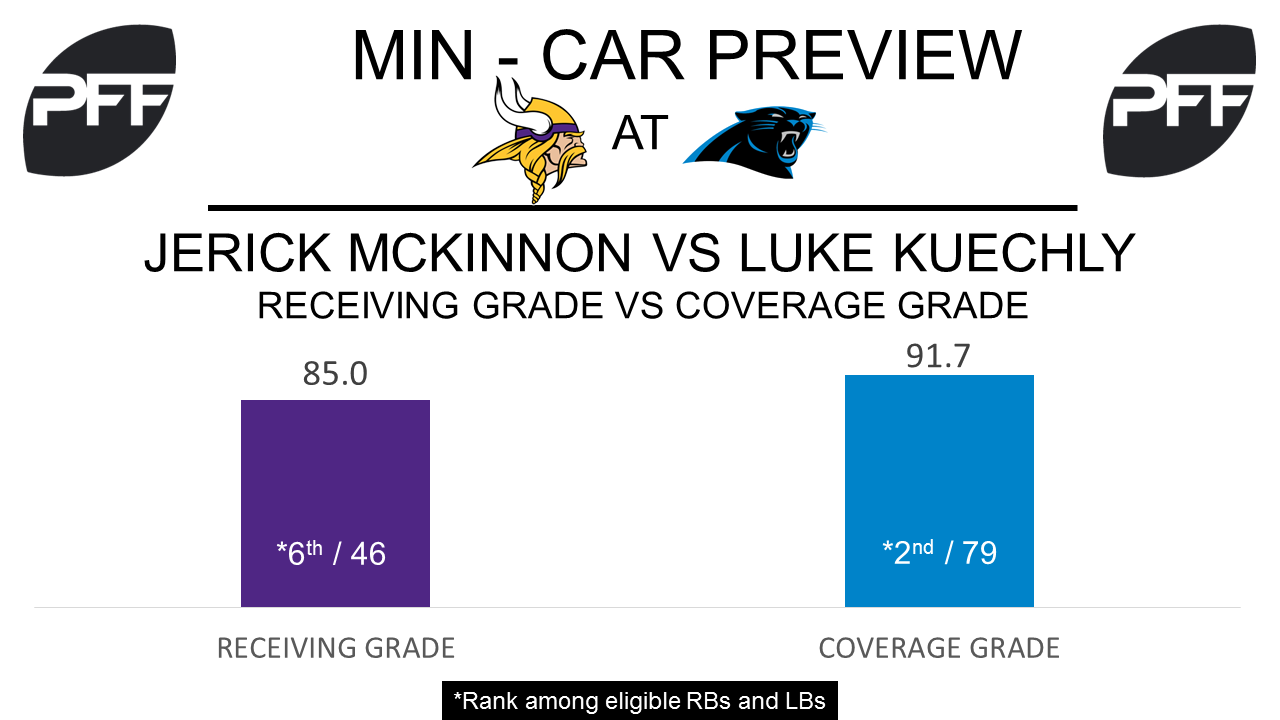 PFFELO Ranking: 10
Coverage by: Mike Manning
WR Devin Funchess vs. CB Xavier Rhodes – With four games remaining, Funchess has already set career highs in every receiving category this season, as he has taken over as Cam Newton's top receiver. Funchess' 94.0 passer rating when targeted is the highest among Panthers wide receivers, and Newton hasn't thrown an interception when looking Funchess' way since Week 6. At 6-foot-1, Rhodes is one of the taller cornerbacks in the league, but Funchess has done well against tall corners so far this season. He has a passer rating when targeted of 100.7 on 37 targets against cornerbacks 6-foot-1 or taller. Funchess has excelled on hitch routes this season, catching 11-of-14 targets for 120 yards, while Rhodes has allowed seven receptions on hitch routes, the most of any route this season. Rhodes will most likely shadow Funchess, as he has done to No. 1 wide receivers seven times this season.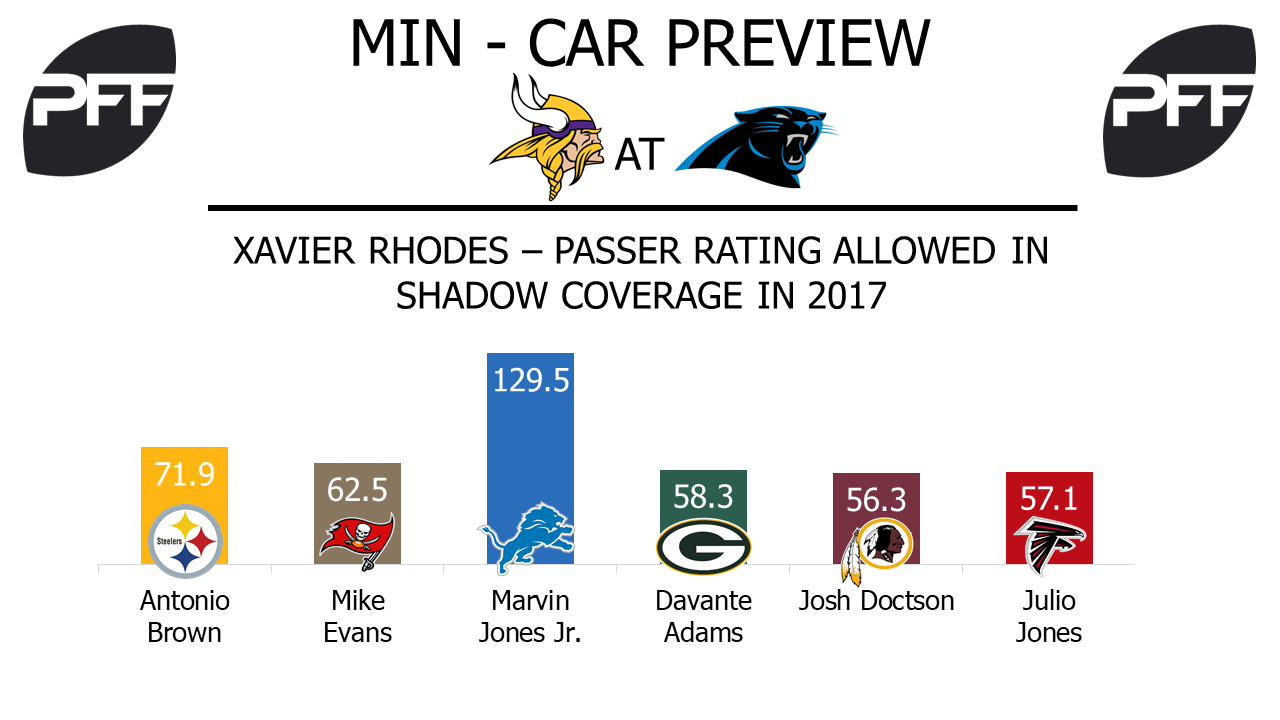 RB Christian McCaffrey vs. LB Eric Kendricks – McCaffrey has been electric in his rookie season for the Panthers, but he has had to fight for it, as 61.3 percent of his rushing yards have come after contact. But McCaffrey has only had 14.8 percent of his snaps come in the run game, the lowest percentage in the league among rookie running backs this season. But his receiving grade of 91.6 this season is third in the league among all pass-catchers. McCaffrey has had trouble on third and fourth downs this season, as his passer rating when targeted drops to 69.4 on those crucial downs. Kendricks has done well covering running backs this season, as the Vikings linebacker has yet to allow a touchdown to one on 29 targets. But he has missed 14 tackles this season, including eight in the passing game.
T Matt Kalil vs. Edge Everson Griffen – Kalil has not had his best season in 2017, as he has allowed 35 total pressures, which is tied for the 10th-most among tackles in the league. But Panthers running backs have gained 5.12 yards per carry when rushing outside of the left tackle, the highest average along the offensive line. But he'll be facing the fifth-highest graded pass rusher in the league in Griffen, who sports a pass-rush grade of 90.2. Griffen's 11 sacks from the right side of the defense are tied for the most in the league among defenders.