Welcome to the Plays of the Week for Week 13 of the 2018 season. Like every week, our team of over 500 analysts has dissected and graded every snap of every game to bring you the most detailed and valid analysis you can find anywhere. Below are the plays that earned our highest grades this week – who do you think produced the best play of Week 13?
If you want to see how these players graded in their Week 13 games, check out all of our regular season advanced statistics and information with PFF Elite and Premium Stats 2.0.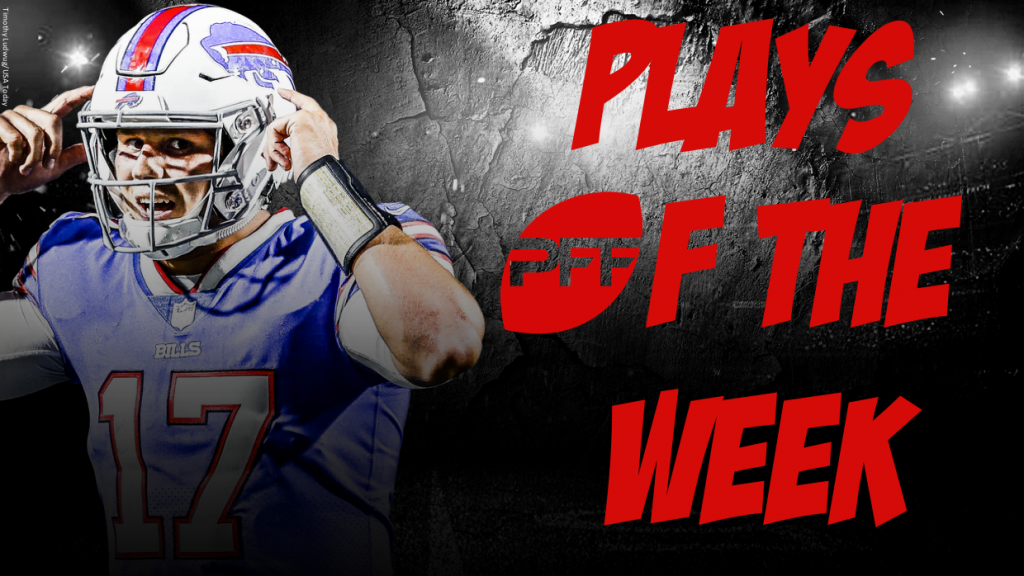 Another week, another big-time throw from rookie quarterback Josh Allen. Here he zips the ball over the middle before receiver Zay Jones takes it in for a score.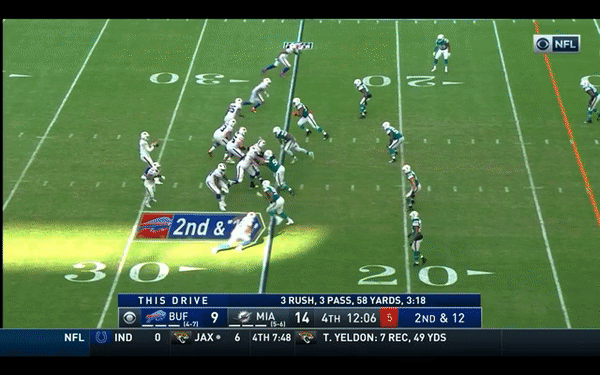 Here, Tarik Cohen does what you'd want any top playmaker to do. He comes back on the deep pass and fights for the ball for a big gain.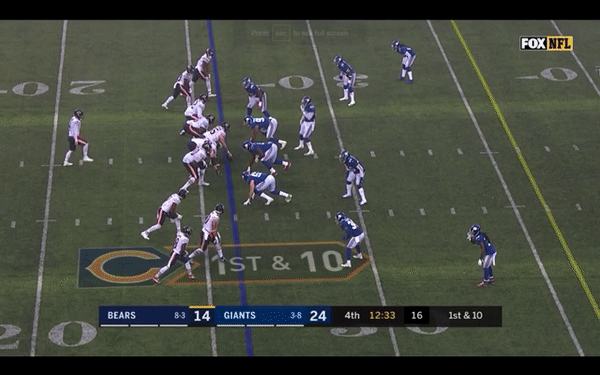 Larry Fitzgerald had no business catching this football. The defensive back is draped all over him, and he's going to ground to try and snag the ball low. But that's what makes Fitzgerald so impressive, and the fact that he can still make these plays is why he is still going today.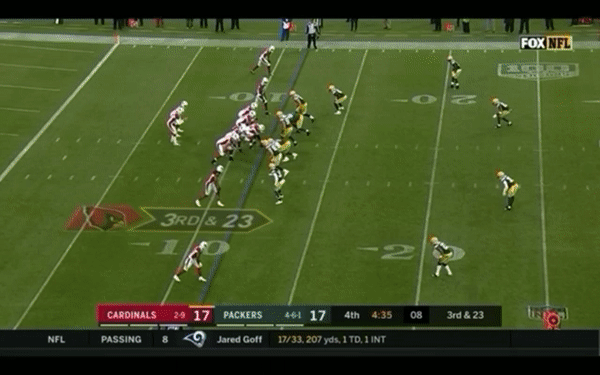 There's really nothing fancy about this play, but the Titans needed a big play against the Jets, and that's exactly what Marcus Mariota and Taywan Taylor delivered with a huge gain downfield.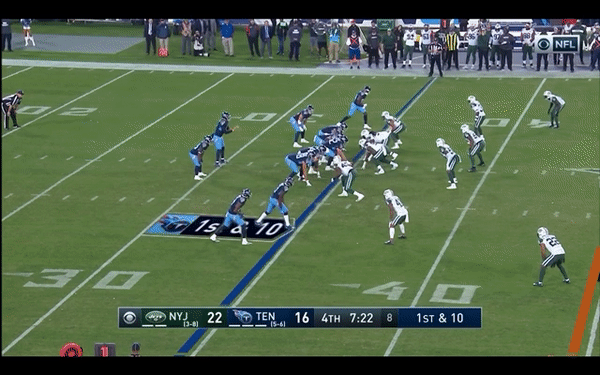 It was a rough day all round for the 49ers, but this play provided at least one moment of excitement. Nick Mullens put the ball where it needed to be for Dante Pettis to make a play after the catch, and the wide receiver turned on the boosters to take it the distance once he had the ball in his hands.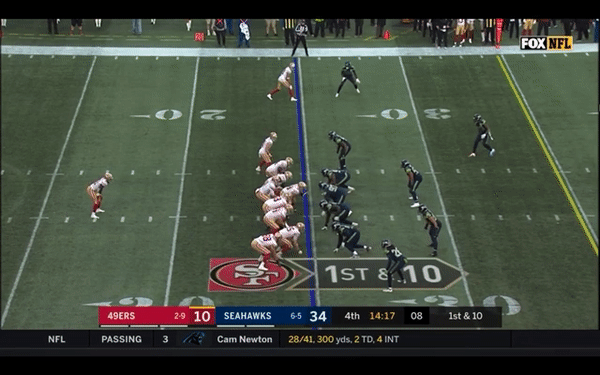 It was a rough day for Baker Mayfield, and linebacker Zach Cunningham made him pay for the poor throw here, powering his way for a Texans touchdown that gave them a three-score lead midway through the third quarter.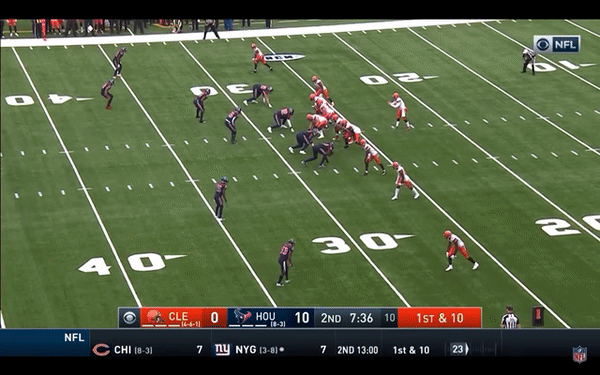 This is what happens when a pick play goes badly. Trumaine Johnson wasn't slowed down at the beginning of the play, and instead of an open wide receiver, Mariota found Johnson waiting to take it back the other way.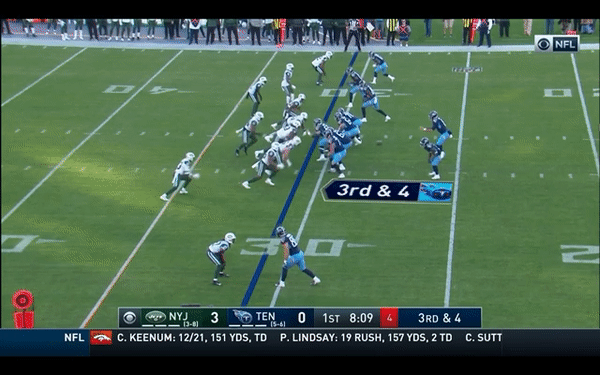 Cameron Jordan tried to drag the Saints back into this game with this play. The sack-fumble not only stalled the Cowboys drive but got the ball back for the Saints.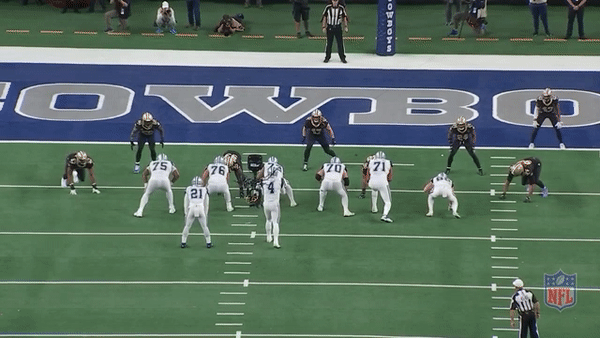 After scoring on a pick-six early in the game, Alec Ogletree shut down this Bears drive with an athletic interception. In a game that the Giants would win by three in overtime, his contributions were invaluable.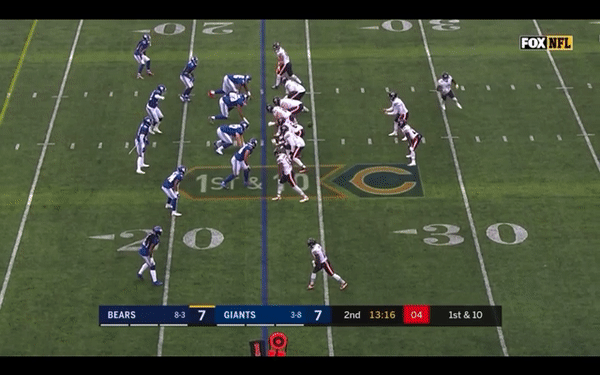 Linebackers don't usually register 98-yard touchdowns, but that's what our highest graded linebacker did here. He sat in his zone and waited, then pounced to take it back for a defensive score.