Beyond providing data for all 32 NFL teams, PFF also supports network broadcasters with game-preview packets that are used to enhance the in-game experience for fans and viewers. This Saints-Bengals preview features the same information our broadcast partners use for team research and in-game production.


Dalton calm against the blitz
Andy Dalton has been very solid this season against the blitz. Not only is his overall grade 14.4 points higher when blitzed, but he also has produced a passer rating of 118.2 when blitzed, compared to 84.3 when he is not.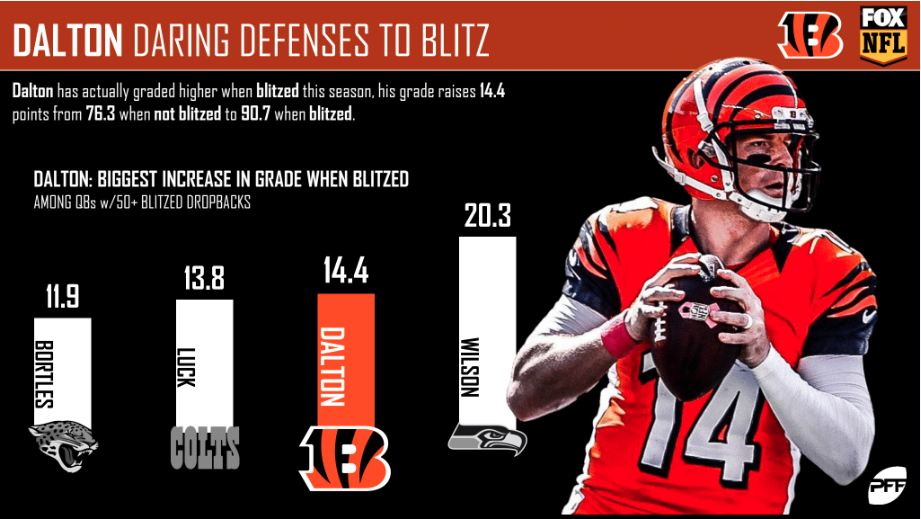 Green making an impact
With A.J. Green likely missing extended time with a foot injury, the Bengals will be without their deadliest weapon.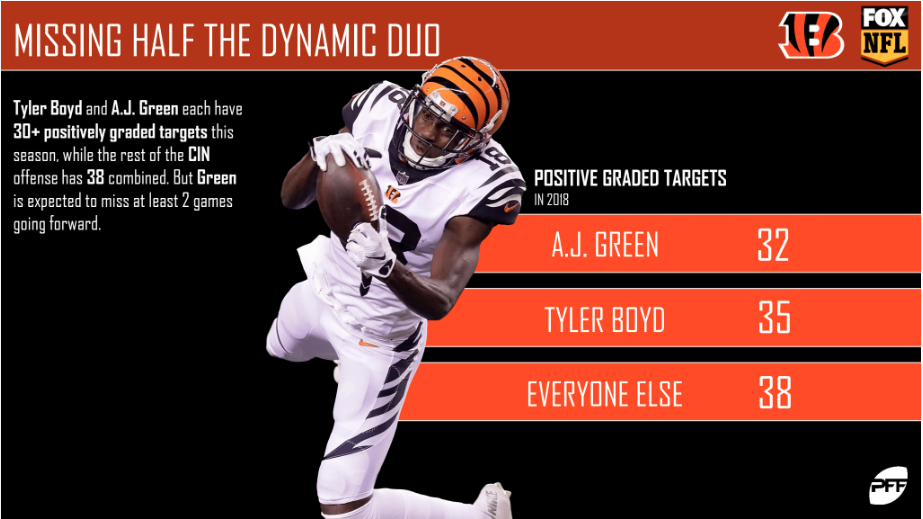 Atkins just behind
Geno Atkins has consistently been one of the most disruptive interior defenders in the NFL.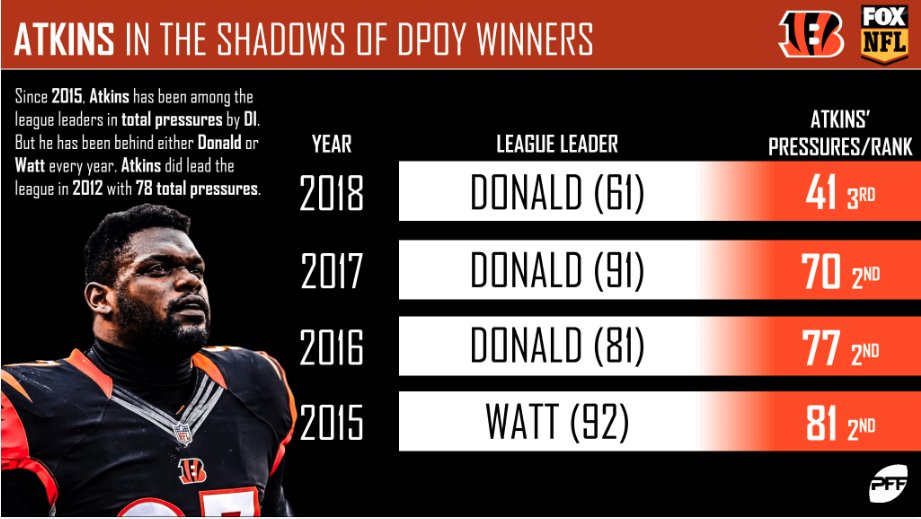 Bates enjoying a great year
Standout rookie safety Jessie Bates has been a huge factor on the Bengals' defense this season.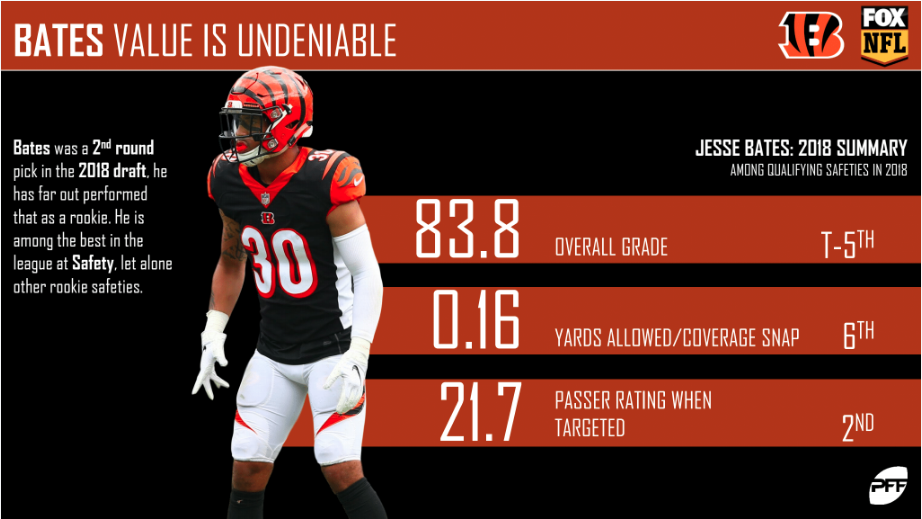 The best in the game?
Drew Brees has been a monster this season, producing a 94.2 overall grade, which is the highest mark of his career.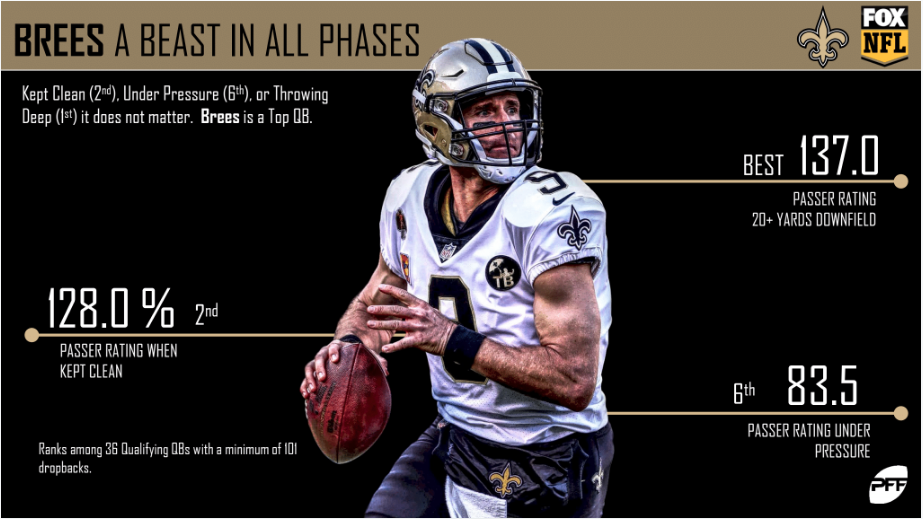 Kamara the receiving threat
Alvin Kamara has picked up where he left off last season – as one of the league's best receiving backs.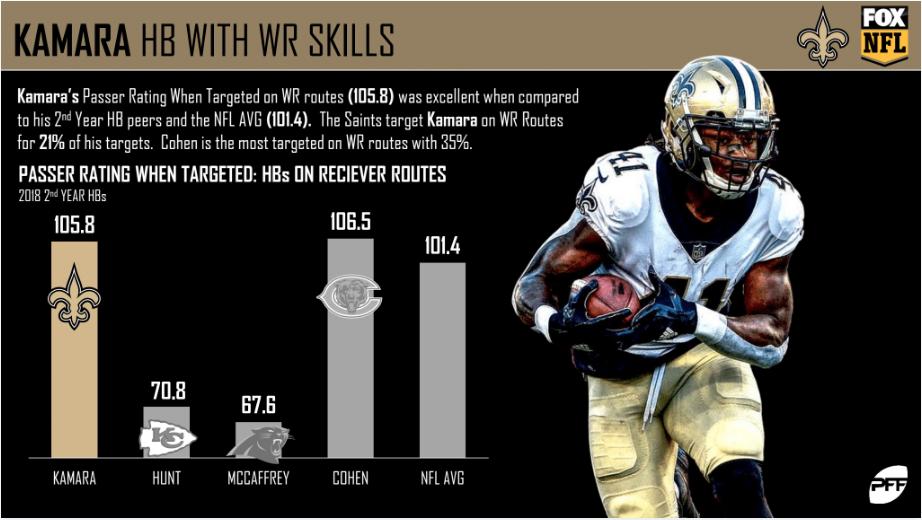 Davenport getting to the QB
Rookie Marcus Davenport will reportedly miss some time with a toe injury, which will limit the Saints' pass-rush.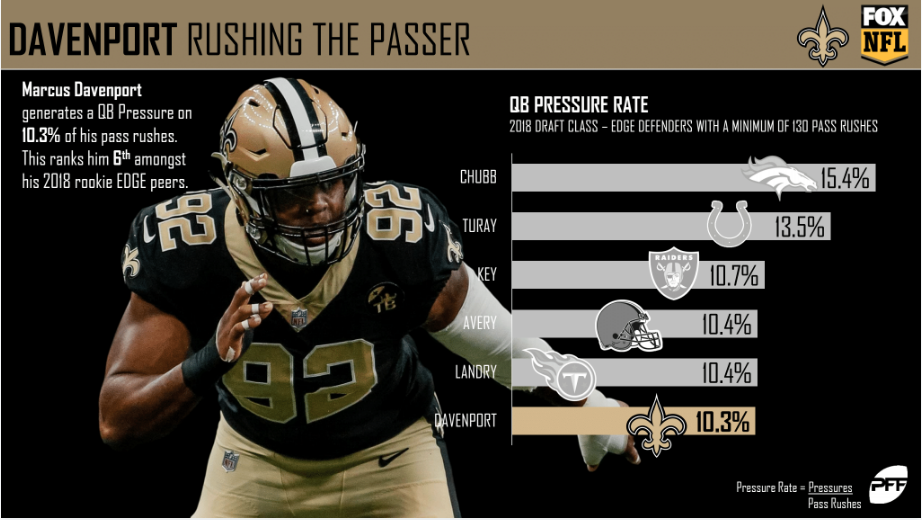 Bad apple?
Eli Apple was recently acquired by the Saints to help out the secondary, but he has yet to make a positive impact. In his two games with the Saints, Apple has allowed 223 yards and a touchdown.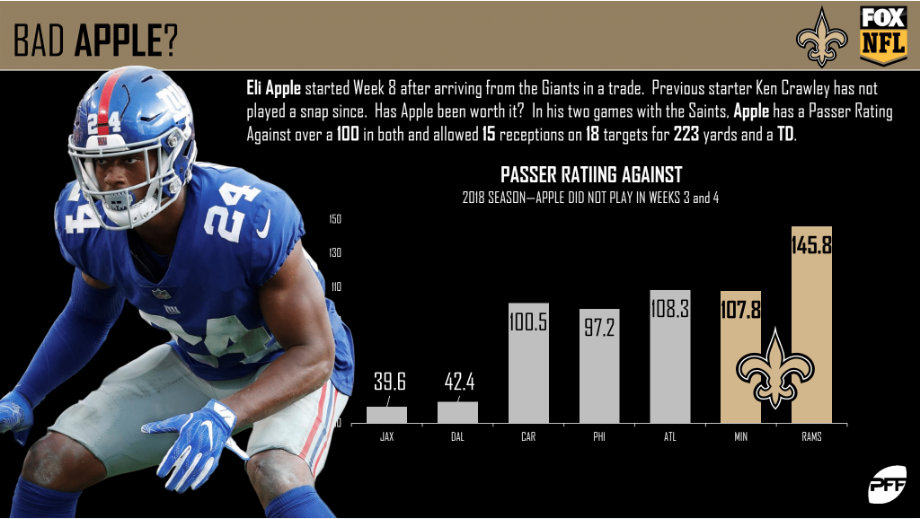 Key matchup