The Cincinnati Bengals have a fresh look under new head coach Zac Taylor, which has led to an air of optimism heading into the season. However, that newfound hope sustained a tremendous blow when the news broke that the team had lost their first-round selection Jonah Williams for the season due to a torn labrum.
Williams was expected to provide a significant boost to an offensive line that struggled as a unit last season, finishing 24th in the league in terms of pass-blocking efficiency. In his final season at Alabama, Jonah Williams finished second in overall grade (89.2), eighth in pass-blocking grade (88.6) and tied for second in run-blocking grade (83.6) among qualifiers at his position in the 2019 class.
As a junior, Williams allowed only 12 pressures on 466 pass-blocking snaps, ranking tied for eighth in the class in pass-blocking efficiency (98.7) and tied for 13th in pressure percentage allowed among qualifying tackles.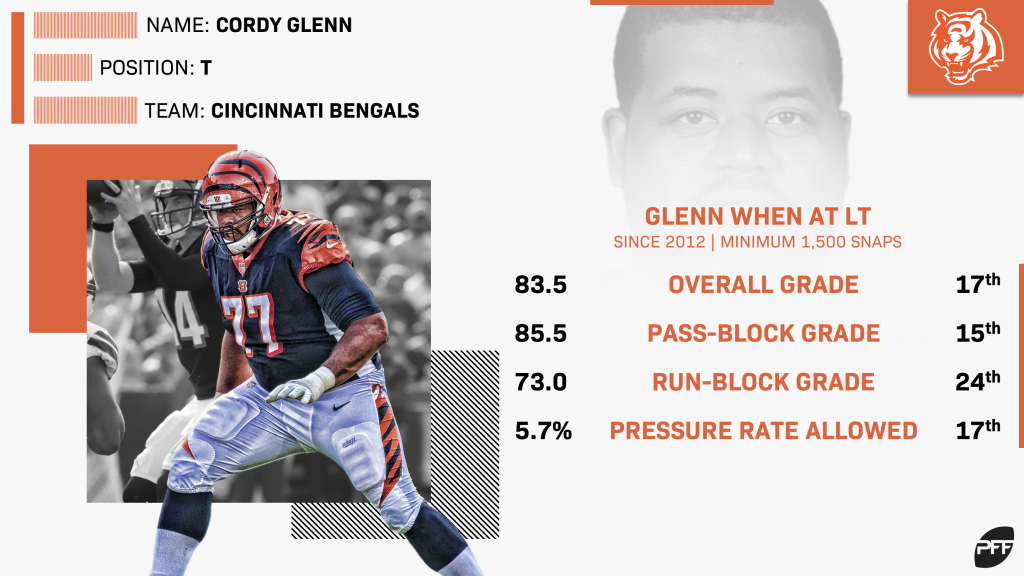 After losing the promising rookie tackle for the season, the Bengals figure to move veteran Cordy Glenn, who earned a 71.3 pass-blocking grade last season, back to left tackle. With Bobby Hart starting at the opposite tackle position and John Miller starting at guard, the right side of the line appears to be set, while Billy Price will man the center position. This leaves the left guard position open for the taking. 
The first option is the incumbent starter, Clint Boling. Drafted by the Bengals in 2011, Boling has been a consistently average-to-above-average starter, producing overall grades of more than 60.0 but less than 80.0 in seven of his eight seasons, while surpassing a season pass-blocking grade of 80.0 only once in his career. 
In addition to providing consistency on the field, Boling has also managed to stay relatively healthy, playing 750 snaps or more in every season since his rookie year. Before the Williams injury, the talk was that the Bengals may cut the veteran guard in an effort to save an estimated $5.25 million, per Over the Cap. If Boling is healthy enough to participate, training camp will be a critical opportunity for him to prove he should remain the starter next to Glenn. 
An alternative option is Christian Westerman, the Bengals' fifth-round selection in the 2016 NFL Draft. Touted as a guard prospect who would produce better in a zone scheme, Westerman figures to be a perfect fit for the system that Zac Taylor wants to implement. Though he has played sparingly, the former Sun Devil has performed well when given the opportunity. Playing in just five games, Westerman has produced four games with a pass-blocking grade of 65.0 or higher and two games with a pass-blocking grade of 80.0 or higher. Across just 96 snaps last season, he managed a 78.8 overall grade and 80.8 pass-blocking grade, while generating an impressive pass-blocking efficiency of 98.1 that tied for 18th out of 112 qualifying guards. While Westerman is much more of a projection, he is a potential dark horse candidate to seize the starting job.
Recent free agent signing John Jerry could also see some real opportunity at left guard, especially if Boling is still on the mend come training camp. Jerry played for offensive line coach Jim Turner in Miami and has been both reliable and consistent in pass-protection throughout his career, earning a pass-blocking grade of 70.0 or higher in seven of his eight seasons. Jerry's last NFL season came in 2017 with the Giants, where he played 958 total snaps and earned a 66.1 overall grade. As a pass-blocker, Jerry was remarkably efficient, allowing just 17 pressures and two sacks on 625 pass-blocking snaps, translating to a 76.2 pass-blocking grade (22nd) and a pass-blocking efficiency of 98.4 (T-7th). With a connection to Turner and his consistency as a pass-blocker, Jerry could provide a viable option outside of Clint Boling at the guard position.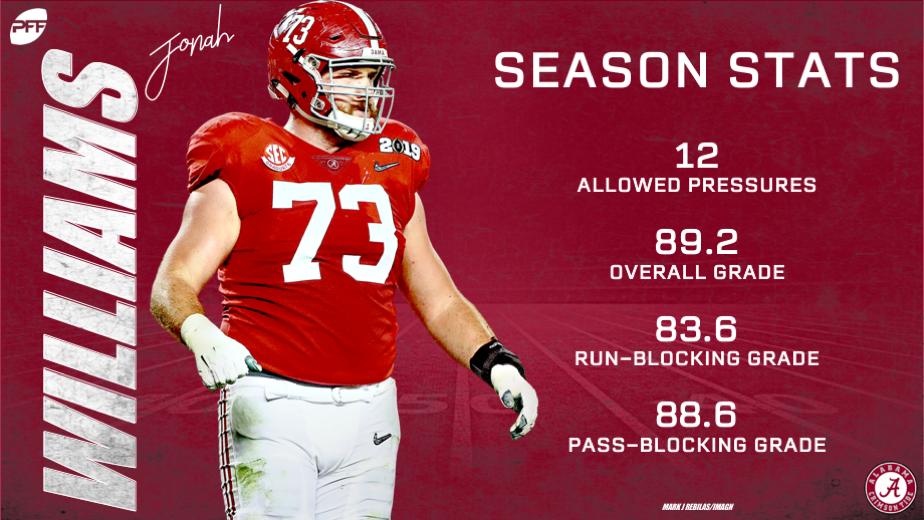 Trey Hopkins has had his name thrown into the mix at left guard, as well. Hopkins has largely played center and right guard throughout his short NFL career, but he has performed surprisingly well when thrown into the fire. Playing at right guard in 2017, Hopkins produced a 77.6 pass-blocking grade and a pass-blocking efficiency of 97.9, both of which ranked 18th among qualifying guards. The Texas alumnus has played just 99 total snaps at left guard in his three-year career but has shown promise in that short time. In 2018, Hopkins played 68 snaps at the position against the Denver Broncos and 27 the following week against the Los Angeles Chargers, earning pass-blocking grades of 80.6 and 82.5, respectively. The sample is small, but the results show that Hopkins has the potential to fill in and perform admirably when needed.
While the Bengals are fortunate to have a few quality options to fill the left guard position vacated by Glenn, it will be difficult to replace what Jonah Williams offered the unit in terms of both talent and versatility. The depth and overall outlook for the offensive line took a big hit, and only time will tell if Zac Taylor and his scheme will be able to manufacture quality production and maximize the available talent.