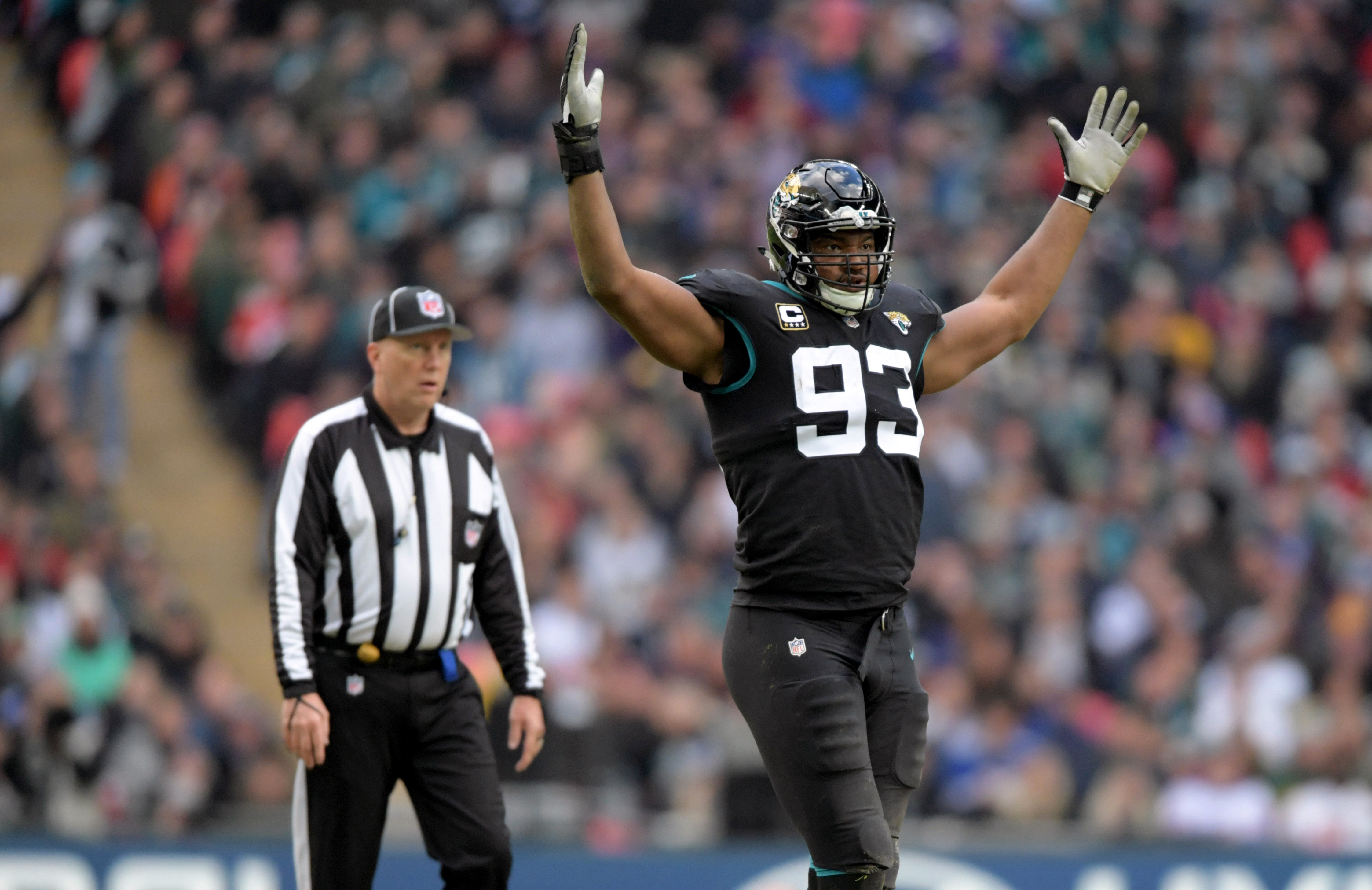 Oct 28, 2018; London, United Kingdom; Jacksonville Jaguars defensive end Calais Campbell (93) reacts in the first quarter against the Philadelphia Eagles during an NFL International Series game at Wembley Stadium. Mandatory Credit: Kirby Lee-USA TODAY Sports
The PFF grading system isolates the play of each run defender on every play. Good run defenders will disrupt and finish plays while playing with sound gap control and discipline. This should all shine through in the PFF system which looks to add proper context to the execution of each play.
Positively graded plays
Disruption and finish are two of the easiest ways to earn positive grades in the PFF system. Defeating blocks and then making tackles in and around the line of scrimmage will earn positives, and as with other areas of the grading system, the speed of the win determines the level of the grade.
Here's a dominant win by Aaron Donald and a tackle for loss deep into the backfield:
[Editor's Note: See Los Angeles Rams DRE Aaron Donald.]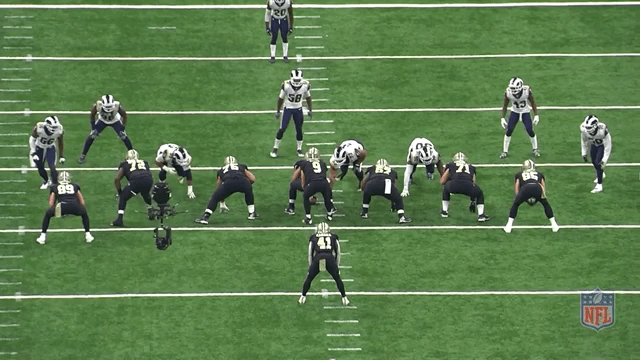 Here are two situations in which the defenders won quickly and finished the play in and around the line of scrimmage:
[Editor's Note: See New York Giants DLT Damon Harrison.]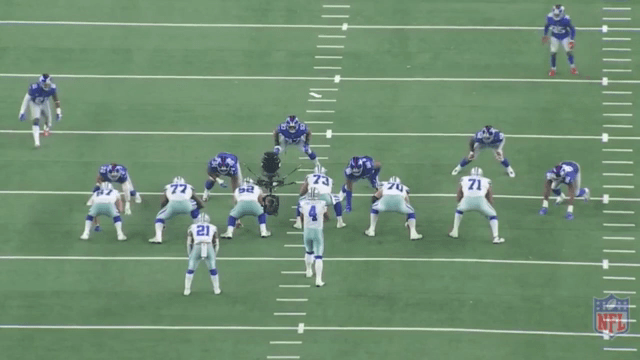 [Editor's Note: See Carolina Panthers LILB Luke Kuechly.]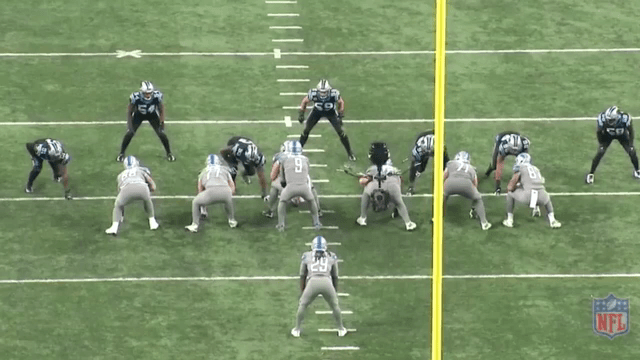 Positives will also be earned on less-dominant plays:
Plays on which a block was defeated but the tackle was made more in the three- or four-yard range:
[Editor's Note: See Jacksonville Jaguars DLE Calais Campbell.]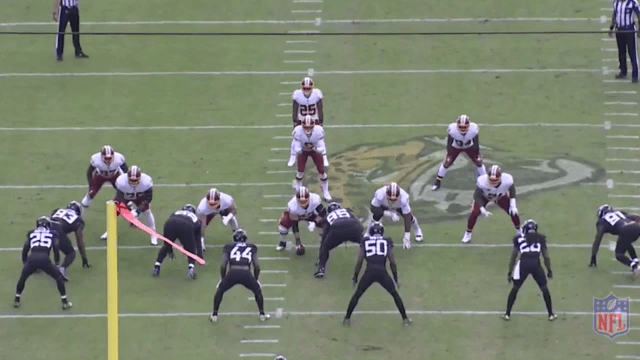 Impressive unblocked tackles around the line of scrimmage:
[Editor's Note: See Miami Dolphins MLB Raekwon McMillan.]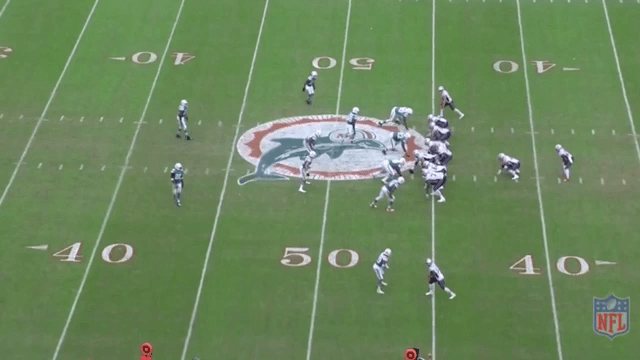 Re-directing running backs, simply winning gaps (defeating blocks) or keeping linebackers clean, even if the tackle is not made:
[Editor's Note: See Chicago Bears DRT Akiem Hicks.]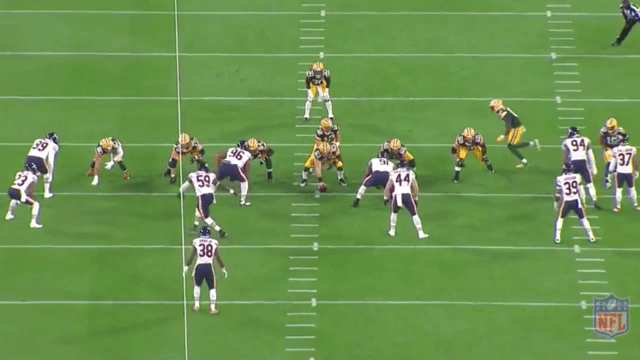 Negatively graded plays
On the negative side, the worst grades are the ones on which there is a clear lost gap, whether blocked or unblocked, that compromises the structure of the defense.
[Editor's Note: See Kansas City Chiefs #53 Anthony Hitchens.]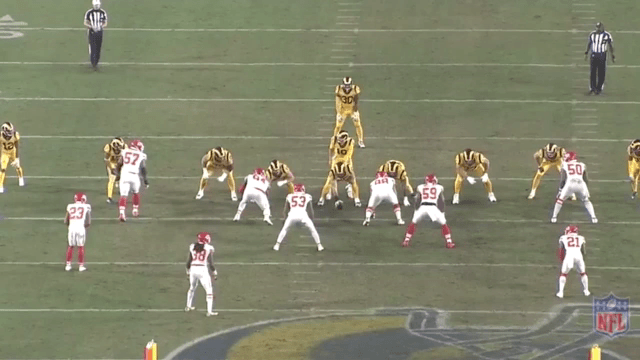 [Editor's Note: See Detroit Lions LILB Jarrad Davis.]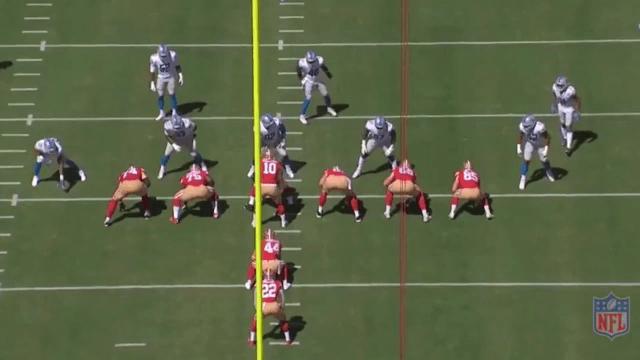 Missed tackles will usually earn negative grades, and the level of the downgrade will be determined by the defender's role, leverage, and by which gap is lost: 
There are times that tackles that should be made, but they push the ball carrier back toward the leverage of the defense, and that can lead to a less egregious downgrade.
[Editor's Note: See Buffalo Bills #49 Tremaine Edmunds.]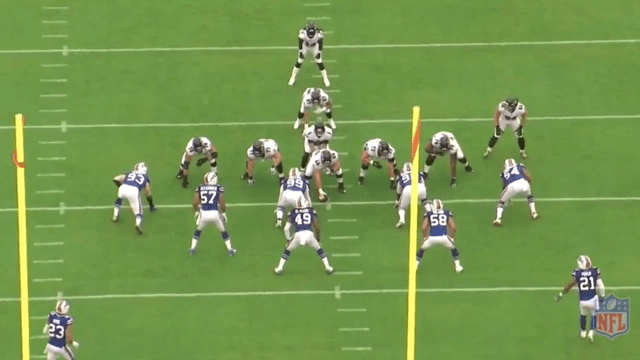 Other ways to earn negatives as a run defender include getting moved off the ball by a double team:
[Editor's Note: See Miami Dolphins DRT Akeem Spence.]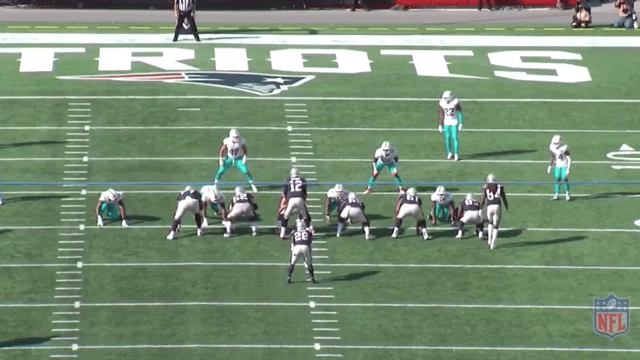 or getting sealed out of a gap:
[Editor's Note: See Oakland Raiders #98 Frostee Rucker.]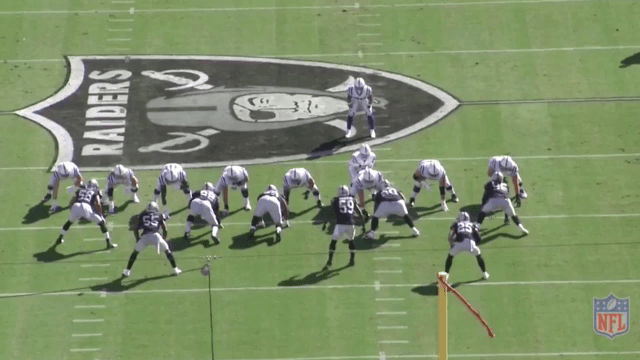 Neutral grades
Like run blocking, there are many situations in which both the blocker and run defender do an adequate job, and those grades will generally fall into the neutral or "expected" category.
For example, the front side guard on inside zone blocking out the 3-technique is often a wash as both players are "doing their job" at a sufficient level:
[Editor's Note: See J.R. Sweezy vs. Aaron Donald]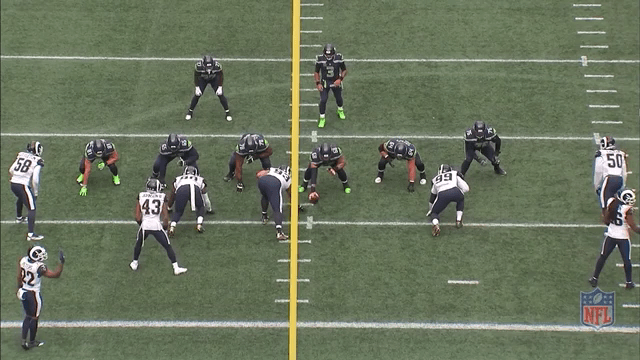 The same can be said for the center back-blocking on power:
[Editor's Note: Pittsburgh Steelers center Maurkice Pouncey]
The PFF run-defense grades isolate the players who defeat blocks, create disruption and make significant tackles that lead to offensive failures. The grades also identify poor plays in which gap discipline, missed tackles or poor play recognition lead to big-play opportunities for the offense.
Like other facets in the grading system, the ability to add proper context to each player's overall grades is crucial, and the breakdown of each player's positive and negative grades is a great way to isolate skill sets in the run game.