Grady Jarrett landed inside the top-five of our list of the most underrated prospects selected in the 2015 NFL Draft, and that's more than rung true with his play through the first four years in the league. The former Clemson product earned above average overall grades in each of his first three years in the NFL (2015-17) and, most recently, recorded a career-high overall grade (91.0) in his contract year in 2018.

Jarrett's contract with the Atlanta Falcons expires this offseason, and the team's brass will need to fork up the big bucks if they want him to play another snap in a Falcons uniform given his stellar play.
At 6-foot, 305 pounds, Jarrett was considered undersized coming out Greenville, SC four years ago. But what was once deemed to be undersized has since become an ideal frame for interior defensive linemen, as some of the league's best at the position (i.e., Geno Atkins, Aaron Donald, Kenny Clark) all weigh in closer to 300 pounds than 340 in today's NFL. Bigger, heavier defensive tackles rarely blossom into elite pass-rushers, which now takes precedence over run defense with how offensive success is so dependent on passing success.
And despite his smaller frame, Jarrett has had high-end success in both run defense and rushing the passer. His 90.0 run-defense grade and 86.7 pass-rush grade rank eighth and fifth, respectively, among qualifying interior defensive linemen. He's now earned 90.0-plus run-defense grades in back-to-back seasons, while his high pass-rush grade in 2018 is far and away a career-high.
Jarrett finished the regular season ranked fourth in pass-rush win percentage (16.6) and sixth in pressure percentage (12.3), recording 71 pass-rush wins and 53 total pressures in the process. His pass-rush ability on third down was particularly impressive, as he recorded the third-ranked win percentage (21.8) and second-ranked pass-rush grade (90.1) on third downs throughout the regular season.
Here, Jarrett swims by Carolina Panthers' Greg Van Roten with ease to secure the sack of Taylor Heinicke on 3rd and 13. His quick, violent hands come up quite a lot in his pass-rush wins throughout the year.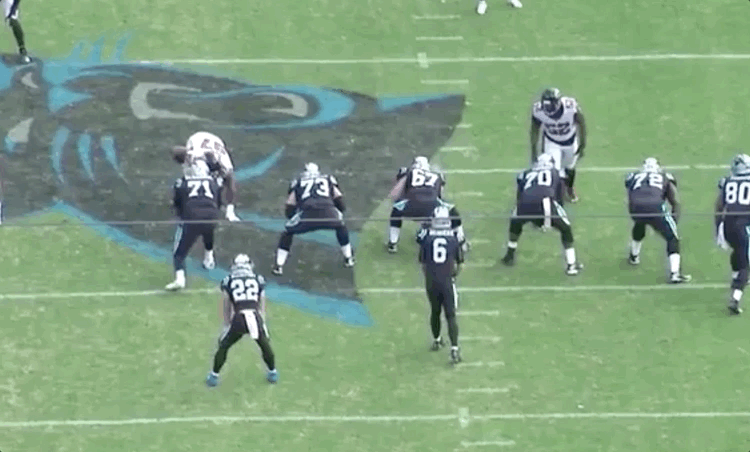 Against the Tampa Bay Buccaneers in Week 17, Jarrett had his way with rookie Alex Cappa on multiple occasions. In the play below, Jarrett doesn't even need to use his explosive burst off the line to get by Cappa, as his delayed rush turns into a hit with a big swing of his right hand.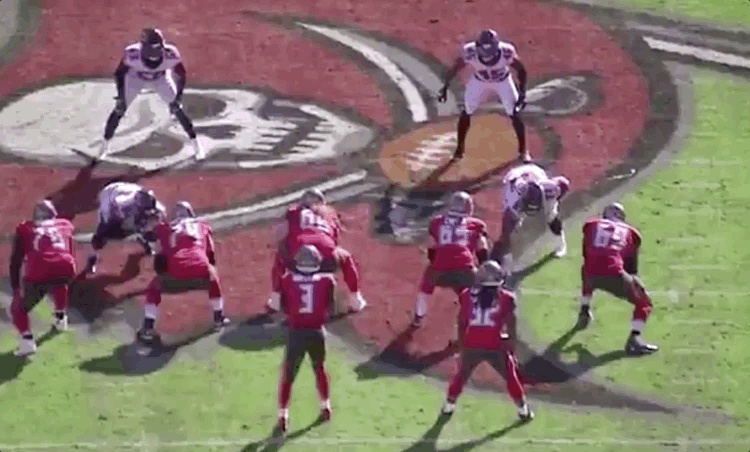 Jarrett also ranked inside the top-10 in run-stop percentage (9.7%) and ninth in percentage of run-defense snaps where he was the first to make contact with the ball carrier (14.4%). He avoids blocks with the best of them largely because of his burst of the snap and violent hand technique.
In the play below, Jarrett is quick to recognize the down block coming from the offensive tackle and swiftly avoids it to generate a tackle for loss for the Falcons' defense.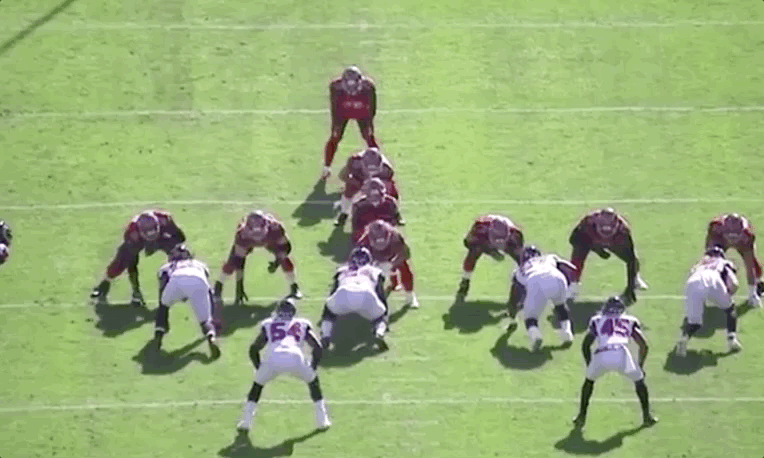 Jarrett will also surprise linemen with his ability to beat blocks with great strength and leverage. Here, Arizona Cardinals' Oday Aboushi had no business stopping Jarrett on the delayed handoff.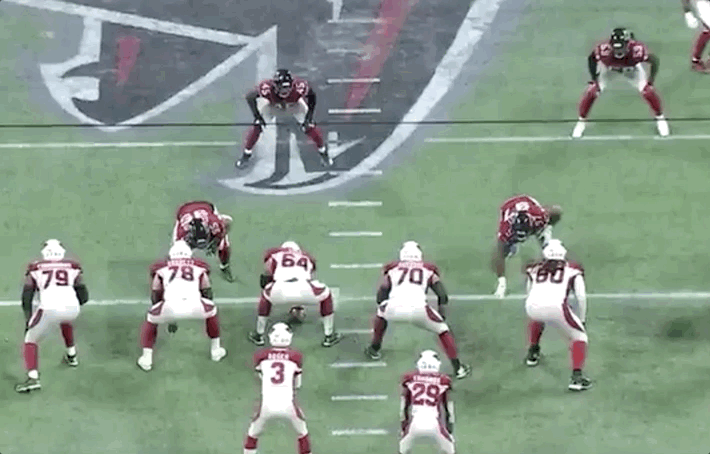 Finding dominant interior defensive linemen that can win consistently against the run and pass isn't easy, but the teams that do find such players know just how valuable they are to a modern NFL defense. Jarrett brings such value to the table, and he'll bring it regardless of how free agency shakes out.