Linebacker Demario Davis, who had stints with the New York Jets and Cleveland Browns before landing a three-year deal with the New Orleans Saints, currently owns the highest run defense grade among all NFL linebackers.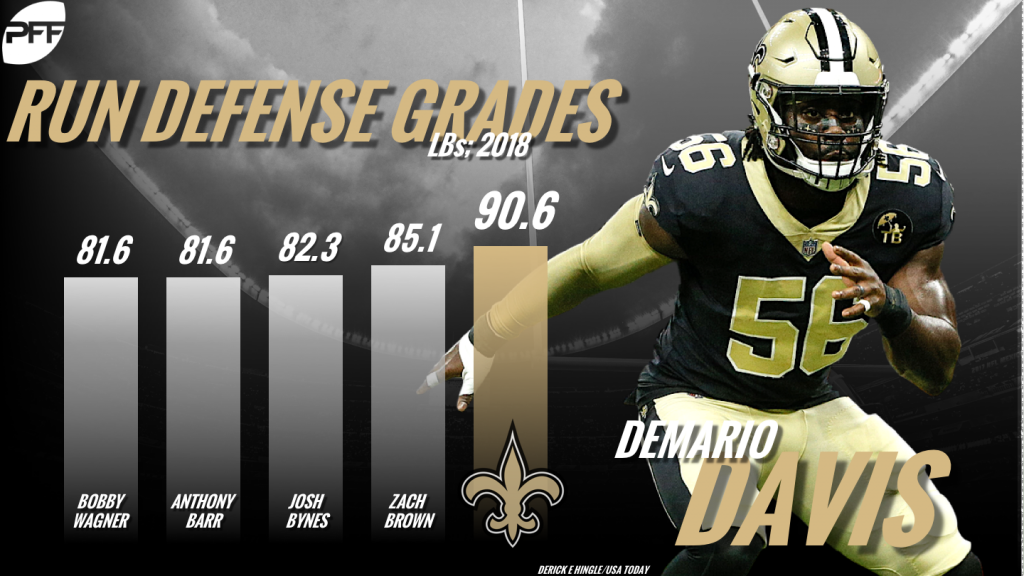 Davis' ability to stop the run has been on display all season long, as the veteran has amassed 15 run stops on the season. The Arkansas State alumnus has added a much-needed presence on the Saints' front seven, and the team's sixth-ranked team run defense unit (86.3) is due in large part to Davis' effort in the center of the defense.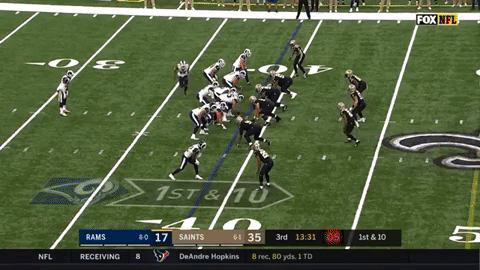 Davis' ability to stop the run can be seen above. He quickly diagnosed the play and filled the gap. He easily brushed by Los Angeles Rams' center John Sullivan and brought Todd Gurley down for a loss. 
Davis' run stopping ability shouldn't come as a surprise, however, as the former Jets linebacker finished with at least 20 run stops every season from 2013 to 2017, and notably finished the 2017 campaign with a staggering 40 run stops, the second-most among linebackers that year. Since he entered the league in 2013, Davis has amassed 172 defensive stops against the run, which is the 11th-most among linebackers in that span.
Although Davis' run-stopping ability is his most prominent, this play against the Baltimore Ravens shows how he can affect the game in various ways.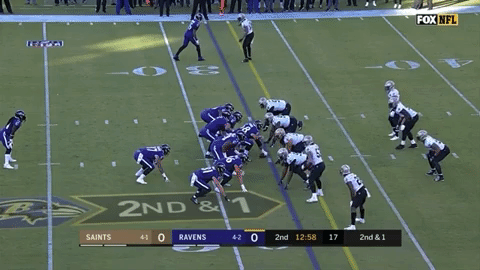 Early in the second quarter with the game locked up at 0-0, Davis rushed on an A-gap blitz attempting to squeeze past Baltimore Ravens' left guard Bradley Bozeman. Once Davis realized the ball was nearing its' release from Joe Flacco, the linebacker leaped up, batting the former Super Bowl MVP's pass out of the air.
Whether it's against the run or the pass, Demario Davis is making plays all over the field and is playing like one of the top linebackers in the league. He adds a strong veteran presence to a New Orleans' team that will only continue to get better as they contend for a Super Bowl.