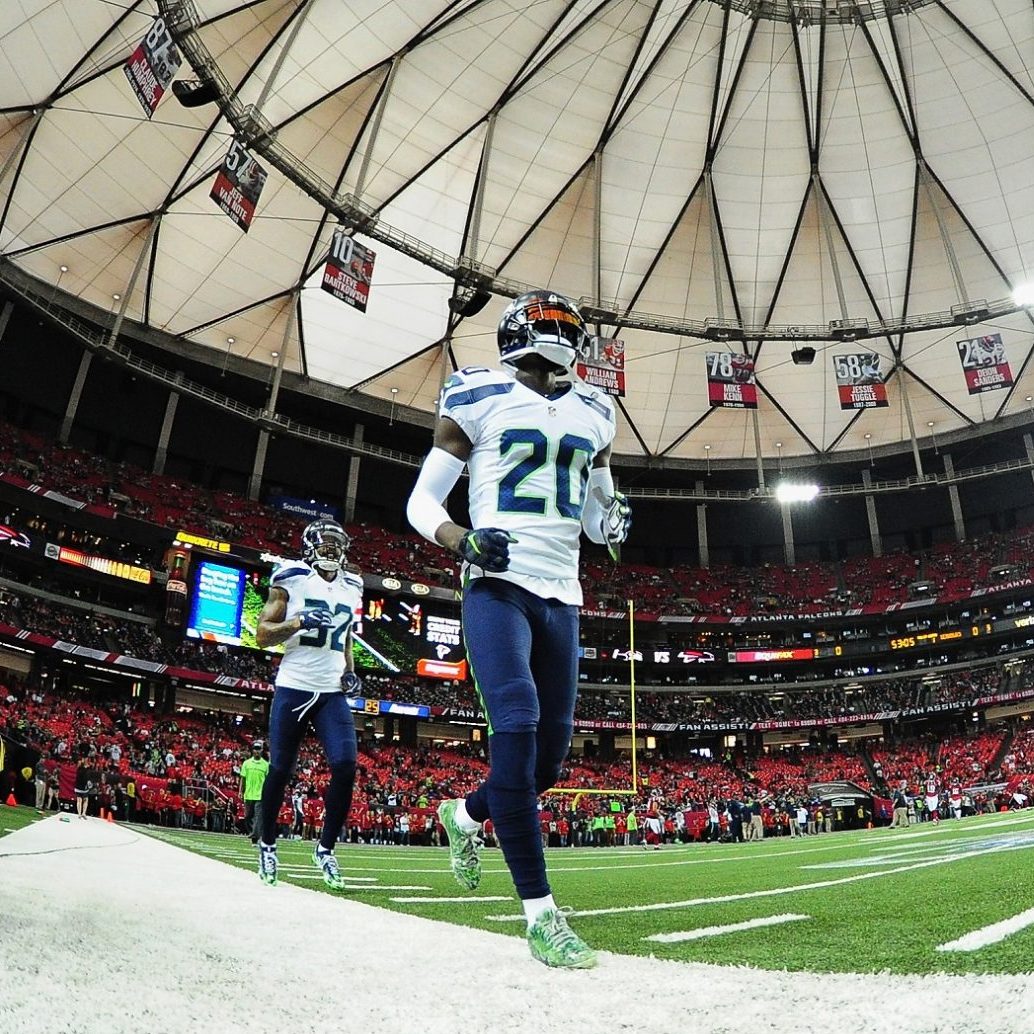 ATLANTA, GA - JANUARY 14: Jeremy Lane #20 of the Seattle Seahawks runs out on the field prior to the game against the Atlanta Falcons at the Georgia Dome on January 14, 2017 in Atlanta, Georgia. (Photo by Scott Cunningham/Getty Images)
Bob Condotta of the Seattle Times reports Seahawks CB Jermey Lane has a "sizeable edge" in the battle to start opposite CB Richard Sherman. The team's 2016 starting CB DeShawn Shead is not expected to be ready for the start of the season.
Lane had a roller coaster of a season last year. His games were split evenly in terms of above average and below average grades, though the net was below average. Lane's 2016 grade of 49.7 ranked 94th out of 111 cornerbacks and marked the lowest grade of his career.
While his coverage was not sterling last season, Lane fared much better against the run. Of the 48 cornerbacks with at least 250 run snaps, only DeShawn Shead had a higher run stop percentage (3.4 percent) than Lane's 2.7 percent.