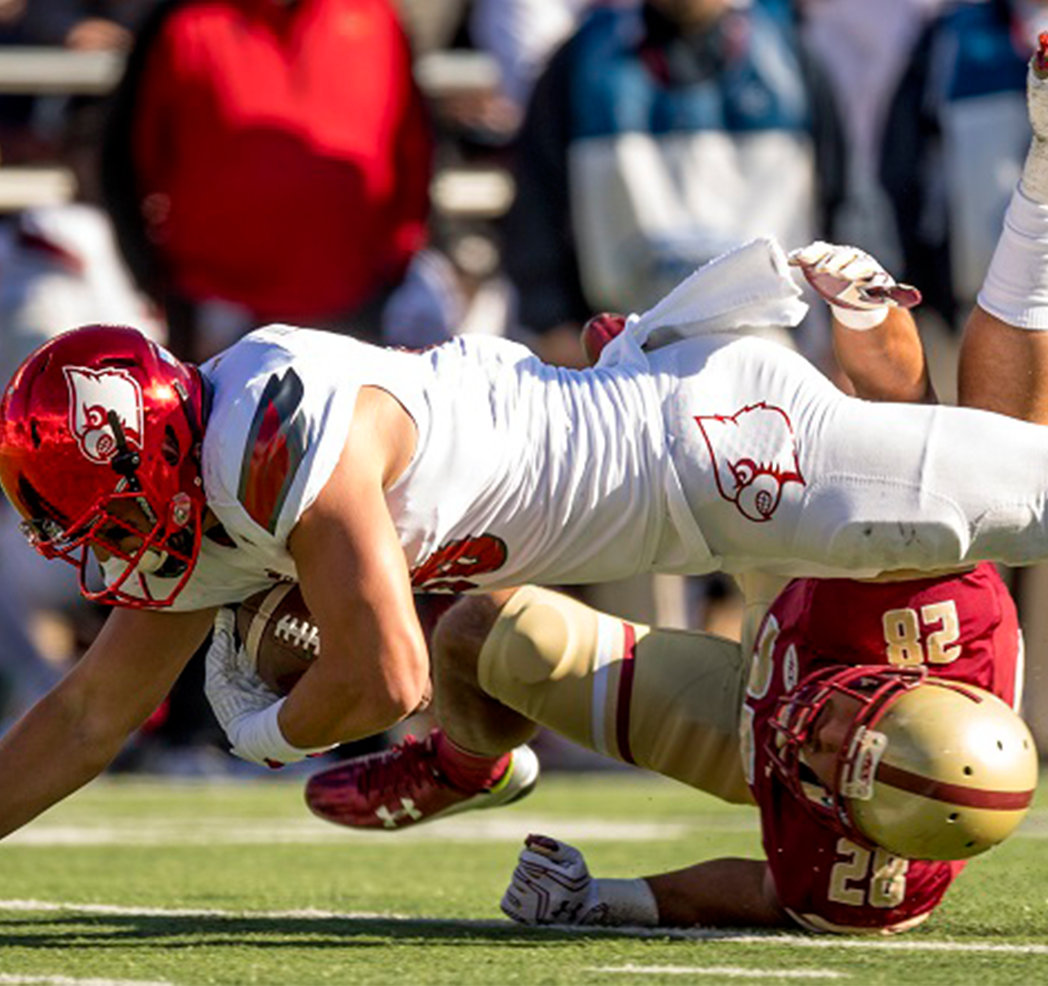 Last week, the Buffalo Bills finalized a four-year deal with their fifth round draft choice, former Boston College LB Matt Milano.
Milano figures to be in a competition this offseason for snaps at inside linebacker, as Preston Brown was the only ILB on the Bills current roster from last season that qualified for a PFF ranking. Brown ranked 66th out of 87 qualified linebackers last season with a 49.8 overall grade.
Milano ranked 12th among 144 draft eligible inside linebackers with an overall grade 84.4 in 2016. He ranked 26th with an 80.6 coverage grade and 21st with an 82.6 run defense grade.
He finished the season 14th among draft eligible linebackers with a 20.5 tackle efficiency rating (number of attempted tackles per miss) in run defense. He missed just two tackles on 41 tackle attempts.
Milano ranked 31st last season among draft-eligible inside linebackers with a 15.3 pass rush productivity rating (PRP measures pressure created on a per snap basis weighting towards sacks) – his 18 total pressures were the ninth most among the group.