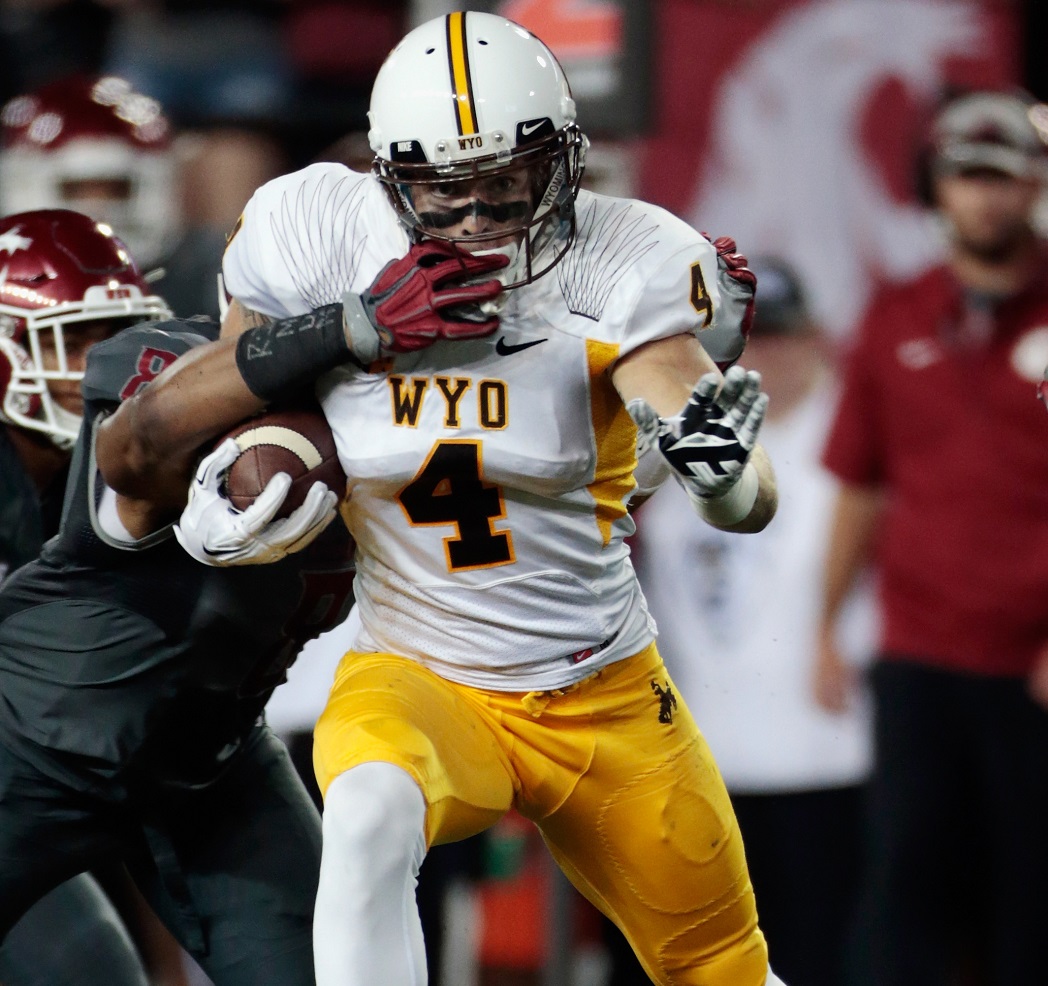 PULLMAN, WA - SEPTEMBER 19: Tanner Gentry #4 of the Wyoming Cowboys is tackled by Jeremiah Allison #8 of the Washington State Cougars in the second half at Martin Stadium on September 19, 2015 in Pullman, Washington. Washington State defeated Wyoming 31-14. (Photo by William Mancebo/Getty Images)
Following the draft, the Bears signed former Wyoming WR Tanner Gentry as an undrafted free agent. In 2016, he graded as the 13th-best WR in the class (minimum 600 snaps).
Gentry was the most active deep threat in college football last year. He had 49 deep passing targets (3.5 targets per game) and caught 22 of them, both tops in the FBS in 2016.
Compared to the rest of the NFC North, the Bears threw the most catchable deep balls (33) and had the highest proportion of deep-ball targets (20.2 percent) last season.
Josh Allen, Gentry's quarterback in 2016, had a 91.6 NFL QB rating overall. When targeting Gentry, his rating was 124.6.