Preseason Week 1 is in the books, and while the game results don't matter, individual performances most certainly do. Obviously grading out at the top of your position doesn't mean you'll be a Pro-Bowler, and grading out at the bottom doesn't mean you'll be cut, but we've often seen breakout players make their mark in the preseason.
With this in mind, we now take a look at the biggest winners and losers from Week 1 of the preseason.
Biggest winners
1. Rams' defensive line
The rich get richer. The Rams already figure to have one of the best defensive lines in the NFL, with the three-stud combo of Aaron Donald, Robert Quinn, and Michael Brockers alone. That's why when a second-year undrafted rookie from Northwest Missouri puts on a clinic in the first half against Dallas, some eyes start to open. In fact, DE Matt Longacre collected the highest pass-rushing grade and run-defense grade of any NFL edge defender in Week 1 of the preseason. In 36 snaps, he recorded two hits and three hurries.
2. Jacksonville's aerial attack
Last year definitely wasn't a fluke for Allen Robinson, and Thursday night's game showed that he could get even better in year three. He plucked the ball out of the air beautifully on two back-shoulder throws before making a circus diving catch on a deep post. He was the highest-graded receiver from Week 1 of the preseason on only 13 snaps. To make things even better for the Jags, Marqise Lee caught all four of his targets and ended up as the sixth-highest-graded receiver of the week.
3. Tampa Bay's rookies
The Bucs made a concerted effort to address their pass defense early on in April's draft, and through one game, you couldn't ask for better results. Second-rounder Noah Spence had his way with Eagles left tackle Andrew Gardner to the tune of three pressures, while first-rounder Vernon Hargreaves III didn't allow a single catch in 23 snaps (and added a pass breakup).
4. Broncos QB Paxton Lynch's chance of starting
There's really not much more Lynch could do in his first action of the season. He did take three sacks, but when he delivered the ball, the results were pretty. He was accurate on all six of his targeted passes, including two completions over 10 yards downfield. Lynch's chances of starting only grew with Mark Sanchez and Trevor Siemian earning negative grades for their play.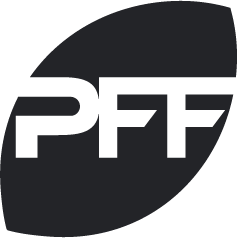 10 NFL rookies playing for a starting job this season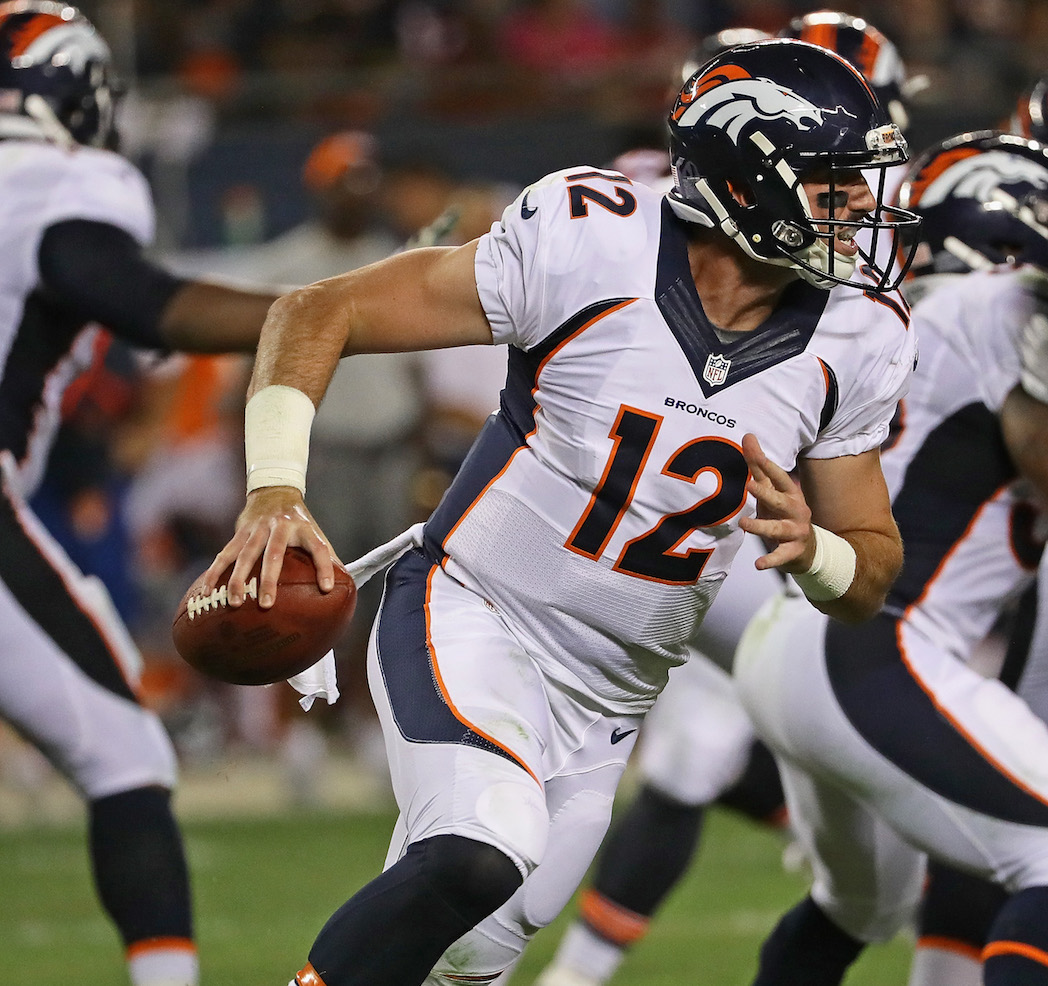 After a solid preseason debut, Paxton Lynch is among 10 standout rookies fighting for starting roles.
See all 10 rookies

5. Mike Mularkey's exotic smashmouth style in Tennessee
We finally got a taste of what Mike Mularkey was cooking up all offseason in Nashville, and the results were inspiring. As a team, the Titans compiled 33 carries for 288 yards and three touchdowns. The stats get padded by two long runs from DeMarco Murray and Bishop Sankey, but it was Derrick Henry who stole the show from a grading perspective. The rookie broke five carries on only 10 attempts and averaged 4.2 yards after contact.
Biggest losers
1. Giants QB Ryan Nassib's stock
Once talked up during draft season as a possible first-round pick, Nassib has fallen considerably in the eyes of many since. His performance on Friday, though, was a new low, as he graded out worse than any other quarterback this week. Two picks, four sacks, and four fumbles is a cringe-worthy statline, and one that inspires little to no confidence in the Giants backup quarterback.
2. Saints OL Andrus Peat's chances at tackle
I'll start this off with the caveat that Peat was put in an almost unwinnable situation Thursday night, as he switched between LT and RT. The difference in footwork has been compared by some to shooting a basketball with your non-dominant hand, and forcing someone to make that switch mid-game is a tall order. That being said, Peat was a liability on both sides, allowing four pressures on 19 pass-blocking snaps, adding two penalties for good measure. It might be time to concede that Peat will be a guard in the NFL.
3. Eagles QB Carson Wentz' continued development
The results were far from pretty for rookie QB Carson Wentz Thursday night, but I was pleasantly surprised with the ease by which he maneuvered the pocket and speed with which he made his decisions. His one glaring flaw—rushing throws under pressure and missing high—seems like something that could be fixed. One has to be on the field and getting reps to make those changes, though, and the Eagles just got word that Wentz fractured his rib on one of the multiple hits he took. The timetable for his return is uncertain at this point, but it's bad news for a guy making as big of a transition as Wentz is.
4. Jets CB Dee Milliner chances of ever being a shutdown corner
Dee Milliner's career so far has certainly been tumultuous. After multiple benchings his rookie season, Milliner hasn't been able to stay healthy since. 2016 is obviously his make-or-break year in New York after the Jets declined to pick up his fifth-year option in the offseason. Through 29 snaps, the results are much closer to break than make. Milliner allowed 110 yards to Jacksonville receivers on Thursday, the second-most of any cornerback this past week.
5. Buccaneers K Roberto Aguayo's draft position
Fair or not, Aguayo will have more pressure heaped on him as a rookie than any kicker since Sebastian Janikowski. That simply comes with the territory of being a second-round pick. So, when his first professional kick is an extra point that clanks off the left upright, it only provides more fuel to the flames for those who disagreed with the selection in the first place. He would nail a 38-yarder later in the game, but it's safe to say that the damage had already been done.