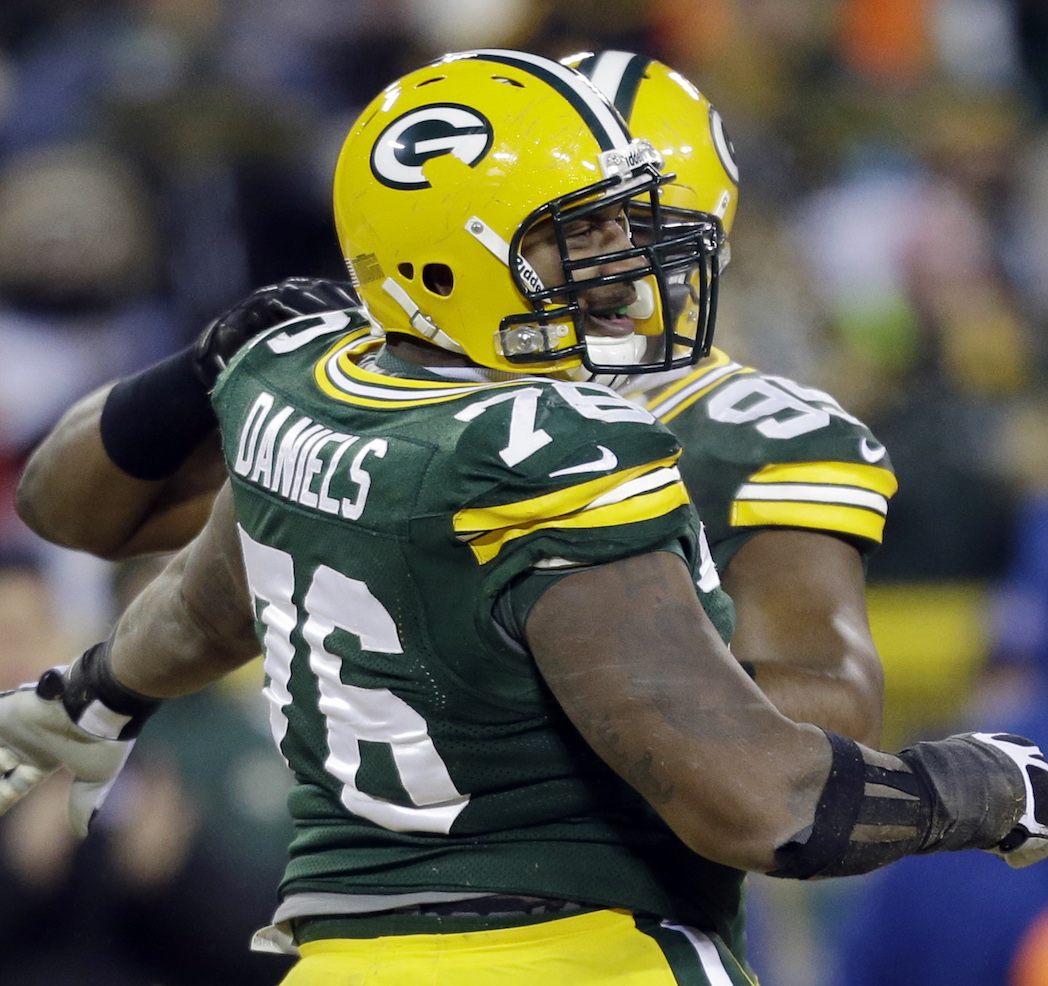 Green Bay Packers defensive end Mike Daniels (76) celebrates a quarterback sack with the Packers defensive end Datone Jones during the second half of an NFL wild-card playoff football game against the San Francisco 49ers, Sunday, Jan. 5, 2014, in Green Bay, Wis. (AP Photo/Jeffrey Phelps)
NFL Network's Ian Rapoport announced via Twitter that free agent defensive end Datone Jones has agreed to terms with the San Francisco 49ers.
A first-round draft pick for the Green Bay Packers in 2013, Jones was released by the Detroit Lions last week after spending training camp with the Minnesota Vikings.
Jones has predominantly been deployed as a 3-4 defensive end, 61 percent of his career snaps, but saw his highest percentage of playing time as a 3-4 outside linebacker in 2016 when he participated in 54.6 percent of the Packers defensive snaps.
Jones has been relatively consistent with regard to pass-rush productivity (measuring pressure created on a per snap basis with weighting toward sacks) in his career to date, with a high of 9.9 in 2015 ranking ninth among 53 qualifying 3-4 defensive ends.
He also posted his highest overall grade of 73.8 in the 2015 season, whereby he also showed some ability against the run recording 10 run stops on just 76 run snaps.