Ryan Fitzpatrick's 84.4 overall grade in 2018 is an outlier compared to the rest of his career, but it's also a tell-tale sign that he still has enough magic to be a stop-gap starter in this league. 

Pro Football Focus will be running through 50-plus pending/soon-to-be free agents between January 7, 2019 and March 8, 2019 to offer a detailed analysis of the top players bound for new contracts and (possibly) new teams in 2019. We want to house all of the important grades, advanced stats and key analysis for each player, so you know exactly what your team is getting in free agency.
To review all of our free agent profiles in one place, please visit this page.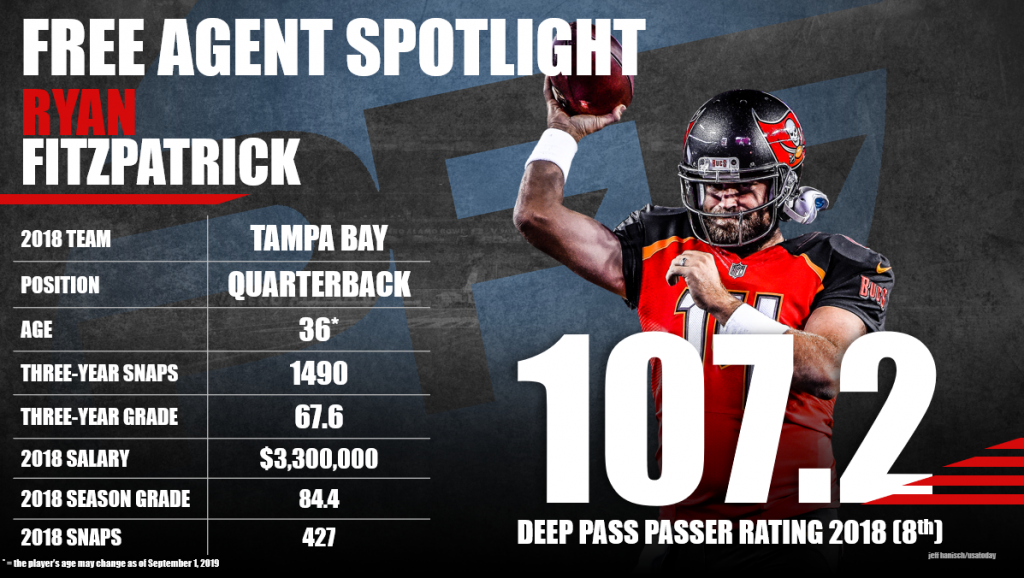 There's still room in this league for a quarterback like Fitzpatrick. He should have plenty of suitors asking him to back up their starter in 2018. 
Subscribe to Pro Football Focus' ELITE subscription to research Ryan Fitzpatrick's grades, advanced stats, snaps and more in Premium Stats 2.0.