After serving his four-week suspension, New England Patriots QB Tom Brady returns to action this weekend as he prepares to face the Cleveland Browns. While there is no need to introduce the future Hall-of-Famer to NFL fans, here we take a look at 10 stats that add extra perspective to who is Brady as a quarterback at this point in his career.
1. Brady's play is becoming safer every season.
Average depth of target is often a good indicator of how much risk a quarterback is willing to take. If we look at this stat for Brady over the past three seasons, we can see that it has gradually decreased from 8.9 yards in 2013 to 8.3 yards in 2015. By attempting less deep passes and using the underneath areas more and more heavily, Brady is well-prepared for any physical limitations that may eventually come with age.
2. He is a strong starter in games.
New England players often emphasize how important it is to get a good jump start in a game, and there is no better example for this than Brady. The Patriots' signal caller was more accurate in the first quarter of games than any other quarter last season. In the first 15 minutes of games, Brady completed 72.12 percent of his passes, which was actually the third-highest figure in the entire NFL.
3. Brady is still one of the most clutch quarterbacks
A quarterback is often evaluated based on how well he can move the chains and complete passes on third downs. Yet again, this is another category where the New England quarterback is still in the top half of the NFL, with a completion percentage of 60.92 percent on third downs in 2015, good for 11th among quarterbacks last season.
4. Brady recorded the second-lowest average time to pass attempt in 2015.
It's usually the offensive line that helps the quarterback; however, in Brady's case, this has been going both ways. He made his offensive line look a lot better than it was in 2015 by getting rid of the ball extremely quickly. It took an average time of 2.26 seconds from the snap for Brady to attempt a pass, which was the second-lowest mark in the NFL, with Andy Dalton being the only QB who had a quicker release time.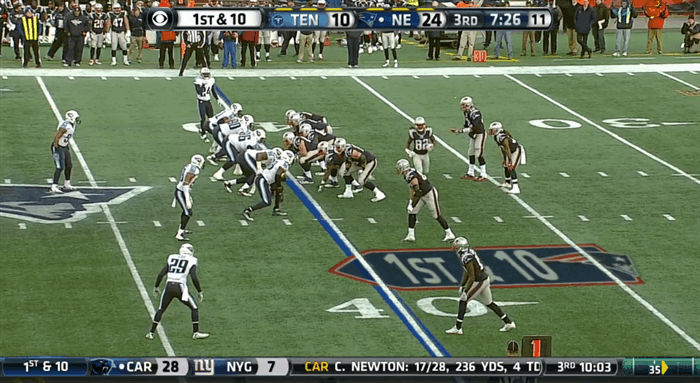 5. Brady's accuracy under pressure is trending upwards.
The New England signal caller was the most-accurate quarterback under pressure in 2010, where he had an adjusted completion percentage—taking drops and throwaways into consideration—of 70.7 percent on plays under pressure, which was just as good as some quarterbacks were from a clean pocket. This figure started to gradually decline over the next couple years, and was just 56.3 percent in 2012, good for 21st in the NFL. However, Brady was able to reverse that trend and has improved his accuracy under pressure every year since then, with a 66.7 percent mark in 2015.
6. Brady was under more pressure than ever.
The Patriots' offense leaned on Brady's quick release and accuracy under pressure often last season, as his offensive line was unable to give him the protection he is used to. Brady has been under pressure on more than 30 percent of his dropbacks in only three seasons since Pro Football Focus began grading games (2006 season), one of them being the 2015 campaign. Furthermore, he was under pressure on more than one-third of his dropbacks for the first time last year (34.9 percent), representing a new high in pressure percentage for Brady.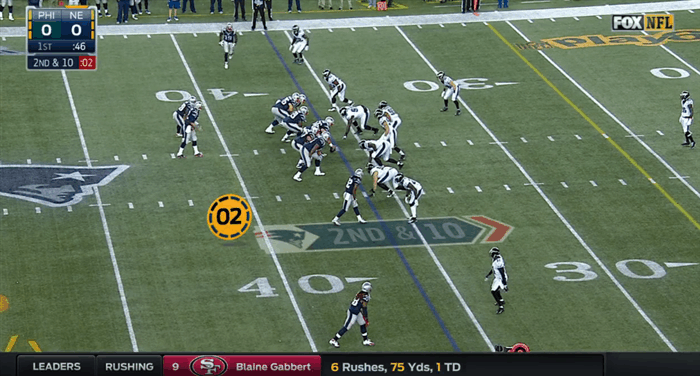 7. He has successfully overcome mistakes by his wide receivers.
It is often cited that, with the exception of Randy Moss, Brady has played his entire career with average wide receivers. While that may not be true, especially in recent years, he has certainly seen an exceptionally large number of his passes dropped. Over the past five seasons, 211 of Brady's catchable passes were dropped by his receivers, second-most only to Matthew Stafford's 213. In addition, Brady is the only quarterback who ranked in the top seven in each of the past five seasons in number of dropped passes.
8. Brady is at his best when picking zone coverages apart.
It's often said that good quarterbacks can beat you before the snap, and this is never more evident than when facing and diagnosing zone coverages. While Brady might not have an extremely strong arm to fit balls into tight windows in man coverage, he is still one of the best at finding holes in zone coverages. As a result, his completion percentage was just 57 percent in 2015 against coverage schemes relying more on man coverage (cover-1 and cover-2 man). However, he completed 66 percent of his passes on plays where the defense relied more on zone schemes (cover-2, cover-3, cover-4 and cover-6).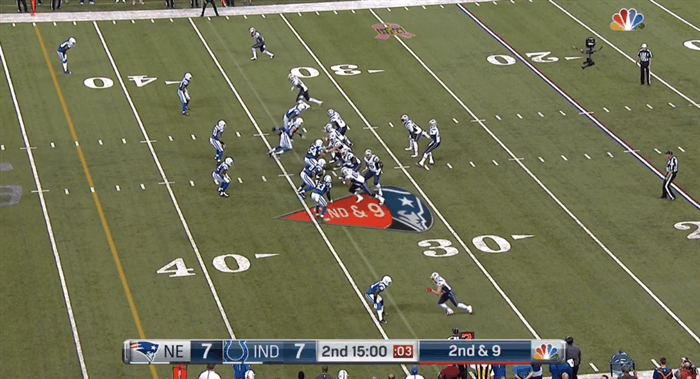 9. He can still throw the deep ball.
While he has never been among the best and most-accurate deep passers in the league, Brady's deep-passing accuracy does not seem to decline. On the contrary, in 2015 he was accurate on 44.8 percent of his passes that traveled 20 or more yards in the air, the highest figure for him since his exceptional 2007 campaign. In addition, he ranked in the top 10 in that category last year for the first time since the 2011 season.
10. His connection with Julian Edelman is nearly unstoppable
Brady's relationship with Edelman is well-documented on and off the field, with the most well-known moment being the winning touchdown pass in Super Bowl XLIX that Brady threw to Edelman. It is no coincidence Brady looks for Edelman in so many key situations; the QB has had a passer rating above 100.0 when targeting Edelman every year since 2012. So far, quarterbacks have a passer rating of only 94.4 targeting Edelman this season, but expect this figure to significantly increase in the upcoming weeks.