Each season, plenty of rookies earn starting jobs in the preseason. Coaches are more willing to allow young players to stay in the rotation, often well beyond their veteran counterparts. The extra snaps offers these first-year pros a chance to impress, albeit against less-talented opponents. For some rookies, the pressure is on to perform right away. Many find themselves already atop the depth chart, while others scratch at opportunities to overtake underperforming teammates—and even more will be forced into the line-up via injuries. Below are 10 rookies that, through one week of the preseason, have begun making their case for a starting job.
1. Paxton Lynch, QB, Broncos
In many ways, the Broncos are well placed to allow Lynch to develop on the field. Afforded the protection of a dominant defense, Lynch will have the freedom to take some risks. Regardless, he may legitimately claim to be Denver's best quarterback right now. To some extent, that's an indictment of Mark Sanchez and Trevor Siemian, but Lynch certainly has talent. He was impressive in his first preseason game, completing six of seven attempts with a throwaway. Although a little indecisive at times, Lynch proved his talent at Memphis last season. He ranked 15th in pure passing grade, tossing 28 touchdowns to just four picks. If Lynch can be even a little above average—and wrestle the starting job away from Sanchez and Siemian—it will be tough to prevent the Broncos from repeating as Super Bowl champions.
2. Derrick Henry, RB, Titans
The Titans will most likely use a committee approach in their backfield in 2016, but Henry has already staked a strong claim for the early-down role. He led all running backs in overall and rushing grade in the first week of preseason, carrying 10 times for 72 yards (42 after contact), breaking five tackles and scoring once. DeMarco Murray had a good game himself, but Henry will fancy his chances of seeing at least an equal share of touches next season. The Titans were convinced enough to invest a second-round pick after watching the Heisman Trophy winner break 76 tackles and score 28 touchdowns for the Crimson Tide in 2015. Henry's power suits Mike Mularkey's smash-mouth style perfectly.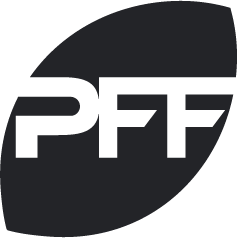 5 winners, 5 losers from NFL preseason Week 1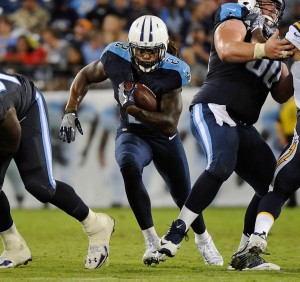 Mike Renner identifies the top winners and losers around the NFL from Week 1 of the preseason.
See the full list here

3. Tyler Higbee, TE, Rams
Many questions remain about Higbee's temperament, but his talent is undoubted. He has a great chance to start, too, with the dearth of quality in front of him. Lance Kendricks has never totally convinced since being selected with the 47th overall pick in 2011; he ranked 56th overall among NFL TEs a season ago, earning a 52.8 grade. The former Wisconsin Badger managed just 25 catches (four drops) for 245 yards and two touchdowns in 2015. Higbee was much more productive in 2015, admittedly in the FBS, recording the fifth-highest receiving grade amongst tight ends. Despite running only 252 routes, he caught 38 passes (two drops) for 562 yards and eight touchdowns, adding a further 10 broken tackles. The former Western Kentucky standout had a good start to his career, catching five passes for 49 yards in the Rams' preseason opener against the Cowboys, also notching a broken tackle.
4. Ronnie Stanley, OT, Ravens
Stanley to Baltimore was an almost ideal scheme fit. Quick feet should enable the former Notre Dame standout to cut off the backside defender in Marc Trestman's outside zone. In South Bend, he showed the ability to execute reach blocks of the highest difficulty. Stanley graded well in the run game against Carolina, as he did last season at the FBS' top independent college. Kony Ealy and Mario Addison were also nullified in the game as pass-rushers. Stanley recorded a perfect game in protection in his first pro start (10 snaps). A thick base helps him reset against bull rushes, and the aforementioned foot movement allows him to deal with power. With only James Hurst—ranked 74th of 77 qualifying tackles last season—behind him, Stanley is almost certain to man Joe Flacco's blindside in 2016.
5. Noah Spence, DE, Buccaneers
Pass defense in general was a huge issue for the Bucs last season. After addressing the secondary with their first pick, GM Jason Licht added help in the pass-rush department with the selection of Noah Spence. Following a strong Senior Bowl performance, in which he managed seven combined pressures, Spence shined again in the first week of preseason. He ranked fifth in pure rushing grade, generating three pressures in his 16 snaps. Spence actually "won" six of his reps, only to be denied better stats by quick releases. Eagles third-string left tackle Andrew Gardner is not the toughest test Spence will face, but it's a promising performance nonetheless. Considering the shortage of pass-rushers on Tampa Bay's roster, Spence could see extensive action as a rookie. Incumbent Jacquies Smith managed just a 47.0 grade last season, ranking 101st of 110 edge defenders.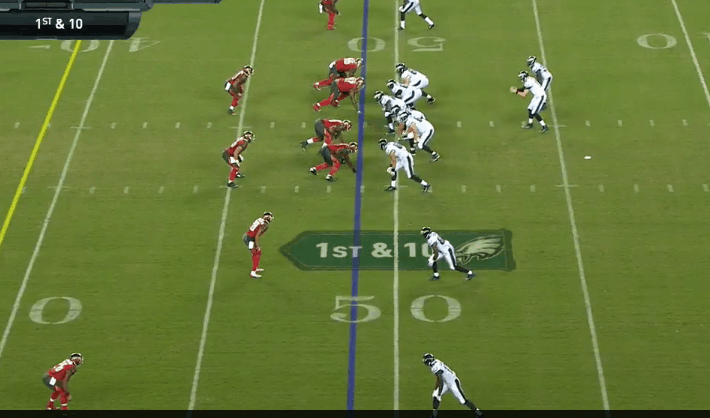 6. Emmanuel Ogbah, DE, Browns
Numerous rookies are likely to start in the Browns' defense after the new front office adopted a saturation policy toward the draft. Interestingly, college defensive ends Carl Nassib and Emmanuel Ogbah played predominantly inside in Cleveland's 3-4 defense. The pair of pass-rushers saw a team-high 48 and 45 snaps, respectively. Ogbah managed a sack, hit, and a hurry in 27 rushes, to go with three stops. His output defending the run is especially pleasing, considering his struggles at the point of attack at Oklahoma State (ranked 162nd amongst edge defenders). The Browns have invested significant resources in pass-rushers in recent seasons without much reward; Ogbah could well break that trend.
7. Chris Jones, DE, Chiefs
The Chiefs possess a plethora of talented run defenders along their defensive line; what they lacked was a player capable of collapsing the pocket. Their predicament made the Chris Jones selection highly logical. Jones ranked second in the FBS as a pass-rusher, generating 49 combined pressures, despite rotating frequently out of the line-up. He was typically disruptive in Week 1 of the preseason, ranking fourth overall amongst interior defenders. Jones tallied three pressures against the Seahawks, and made his fair share of plays against the run. A phenomenally-talented pass-rusher, Jones should see plenty of nickel snaps as a rookie.
8. Deion Jones, LB, Falcons
Middle linebacker has been a problem position for the Falcons for a number of years. Paul Worrilow is not short of effort, but he might be better suited to a backup and special teams role. The former starter ranked 80th of 97 qualifying linebackers last season, struggling against the run in particular (29.5 grade). Jones had his fair share of issues in that regard as well in 2015, ranking 342nd in that facet of play in the FBS, but might at least have the physical skill-set to succeed in the NFL. He remains a deficient tackler, missing two against Washington, following a season in which he missed 16 of 98 attempted at LSU. More positively, Jones flashed his speed against the Redskins, slicing the backfield in his first NFL game, finishing with three tackles at or behind the line of scrimmage. It's possible Jones' final college season was an aberration; either way, we should know soon enough.
9. Su'a Cravens, LB, Redskins
Washington's inside linebacker situation was so dire that they signed a starter off waivers during the middle of the season. Mason Foster solidified a struggling unit, to be fair, but Washington could still find an upgrade. Expecting to improve at both linebacker spots is probably unrealistic, however. Will Compton was solid in his 2016 debut, but can't be relied upon after ranking 95th of 97 qualifying linebackers a year ago. Although a slightly odd fit in Washington's 3-4 front, Cravens has the quality to adapt to the demands of the new scheme and position. He could improve as a block-shedder (grading negatively against Atlanta against the run), but otherwise possesses everything required to succeed in the NFL. Cravens' Week 1 highlights included forcing an incompletion with tight coverage, a pressure, and a batted pass. Somehow the former USC standout always seems to be around the ball.
10. Kevin Byard, S, Titans
Byard faces a battle to crack the starting line-up in front of safeties Da'Norris Searcy and Rashad Johnson. Searcy, in particular, will be tough to dislodge; our 12th-overall safety a year ago looks certain to start. Free-agent signing Rashad Johnson's prospects are tougher to predict. He's clearly talented, but consistency remains elusive. Sitting back in centerfield, Johnson picked off six passes last season. He represents more of a playmaking threat, but is prone to mistakes—a concerning trait in a safety. Byard, a third-round pick out of Middle Tennessee State, managed an interception in his NFL debut, offering hope that competition will bring out the best in the Titans' safeties.