'Tis The Season
It's the holiday season, and we've got you covered. Get 35% off your PFF+ Annual subscription, and gain access to premium football content, coverage and tools. It's never too late to join the action.

NFL
• News and highlights – Covering all 32 NFL teams with in-depth analysis and actionable insights. From in-season weekly rankings to game recaps, team features and player spotlights. Featuring articles from PFF's Amelia Probst, Ari Meirov, Ben Linsey, Brad Spielberger, Doug Kyed, Haley English, Judah Fortgang, Sam Monson, Steve Palazzolo and more.
• Free agent rankings – Uncovering the top NFL free agents using PFF's statistics, including up-to-date contract information, player analysis and PFF's WAR metric. 
• Player grades – The highest to lowest NFL grades from every player this 2022 season. Sort by draft year, team, position and snap count.
• Premium Stats V2 – Go beyond player grades and unlock statistics dating back to 2006. Filter by player, team, game, position and year. Featuring additional data from the AAF and XFL.
• Schedule and scores – Week-by-week matchups, live scoring and results from the 2022 NFL season. Check out team metrics, quarterback comparisons, impact injury players and more.
• QB Annual 2022 – At PFF, we love our quarterbacks. So much so that we've been providing annual reports since 2019. Get an in-depth overview of all 32-plus quarterbacks in the NFL.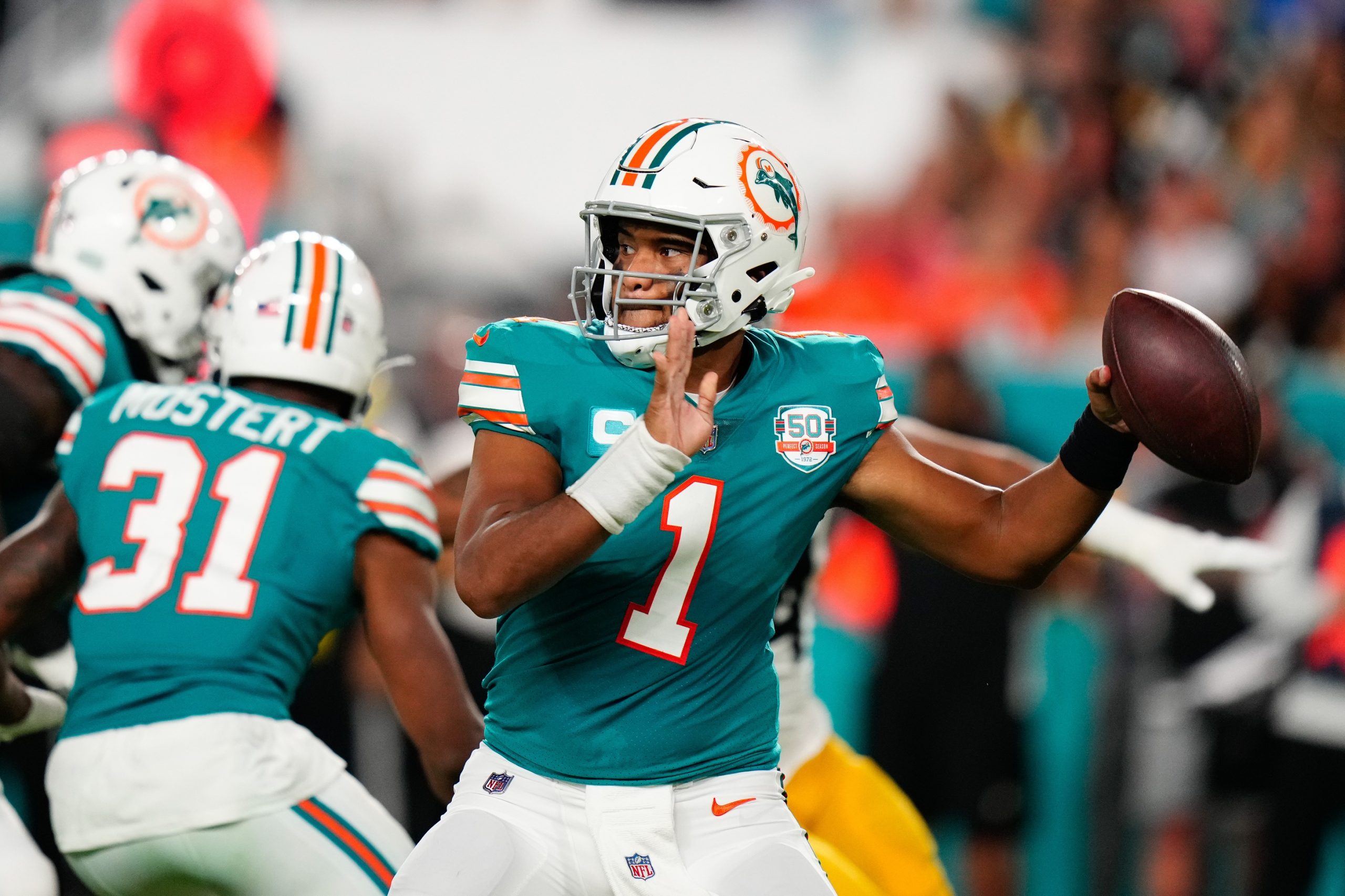 College Football
• News and highlights – The latest updates, content and coverage from the 2022 NCAA Division I football season. Read spotlight pieces from the biggest rising players and draft movers. Follow your favorite college football programs and divisions throughout the season. Authored by PFF's Anthony Treash, Max Chadwick, Mike Renner, Seth Galina and Trevor Sikkema.
• College Football Preview Magazine – Exclusive reporting of every CFB team in the FBS division. Incorporating advanced statistics, player grades, scheme analysis and more.

• Player grades – The highest to lowest college football grades from every player this 2022 season. Sort by draft year, team, position and snap count.
• Premium Stats V2 – Exclusive college football archives from 2008 to present. Take a deeper dive past player grades, and look back at key metric historical data that tells a story and provides actionable insights.
• Schedule and scores – Live college football scores throughout the entire season. Featuring week-by-week schedules, box scores and recaps from your favorite teams.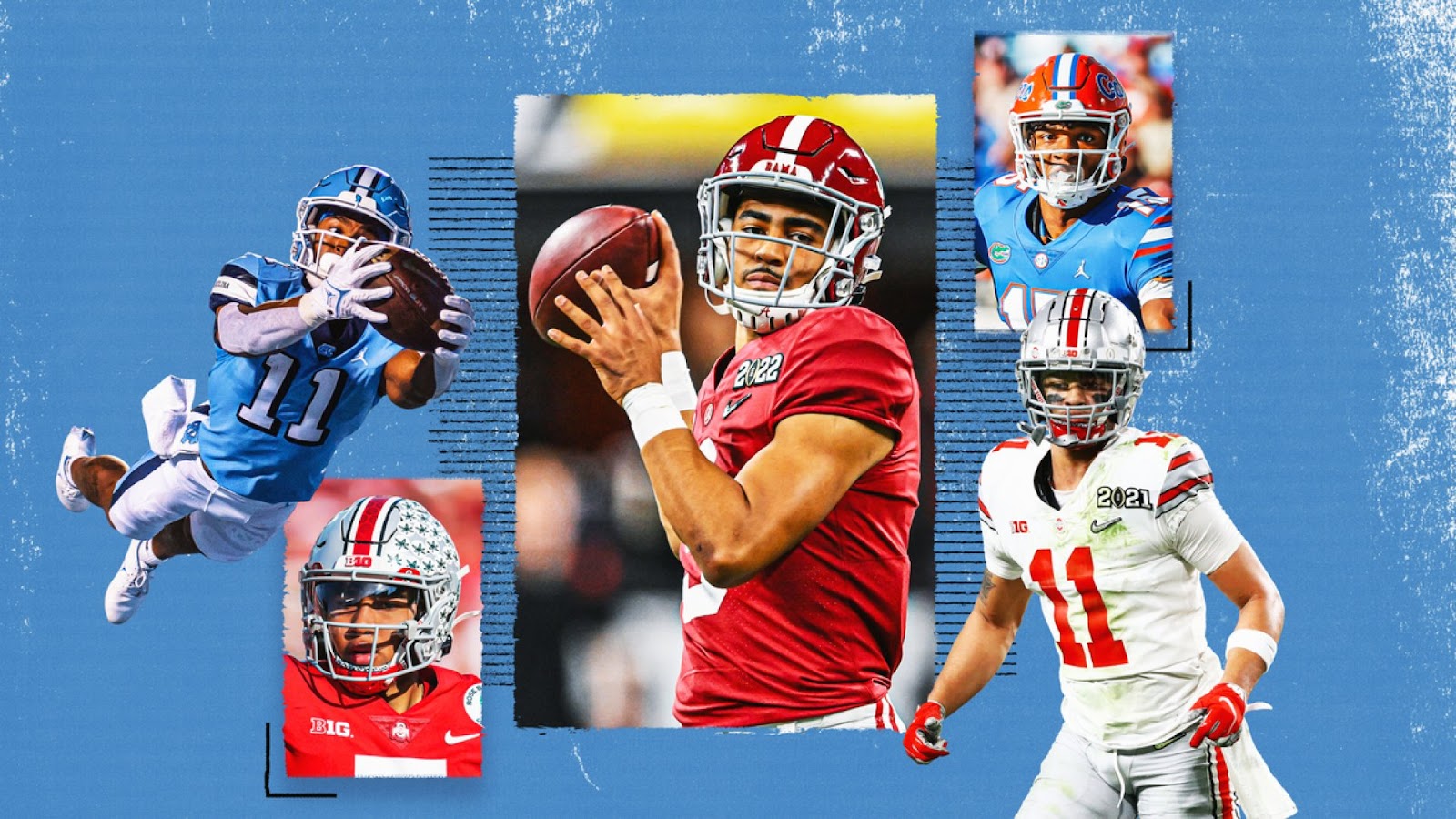 NFL Draft
• Latest news and highlights – Learn about the most promising college football prospects as they enter the 2023 NFL Draft. Follow Mike Renner's mock draft article series to find out which players will be selected in what order.
• Big Board 2023 – Discover the top draft prospects, and follow them as they campaign for top pick in every round of the 2023 NFL Draft. We integrate three-year CFB player grade data with combine measurables, position rankings and in-depth player analysis.
• Draft guide – Providing you with the same reports that NFL scouts use for all 32 teams. Browse hundreds of draft prospect profiles from the 2017, '18, '19, '20. '21 and '22 seasons.
• Draft tracker – Join the live shows with our NFL draft tracker as we discuss every pick from each round. Was it the right or wrong pick? Who will go next? Instantly react to every pick by joining the community polls.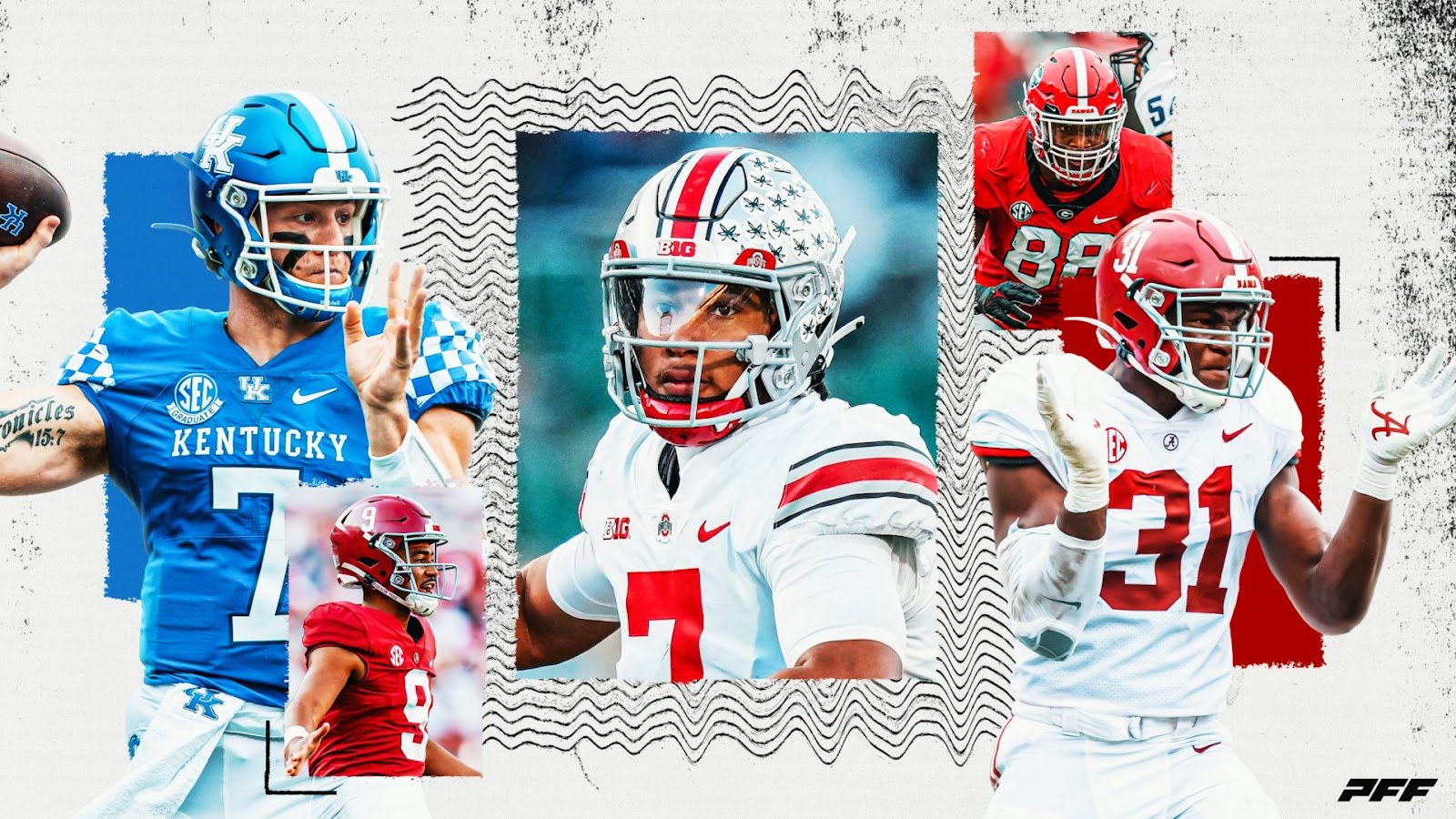 Betting
Best bets – Uncover betting opportunities (edges) within the NCAA and NFL game market. Sort by league, bet type, position and game. 

Futures – Find different edges within the season, win total and futures markets. Customize cover probability, break-even and value percentages as the lines move to determine your true betting edge.

NCAA | NFL Greenline – Premium betting dashboards, which project game spreads, totals, moneyline and over/under. Determine which bets have the greatest win probability, along with break-even odds, value, cash and tickets. 

Player props – Finding hidden opportunities within the player prop markets. Use our Premium Stats V2 and Player Props tools to look up individual data points to calculate likely results.
NCAA | NFL Power Rankings – Revealing competitive strength, using the relative quality of each team. Together with point spread team ratings, point spread QB ratings, strength of schedule and projections.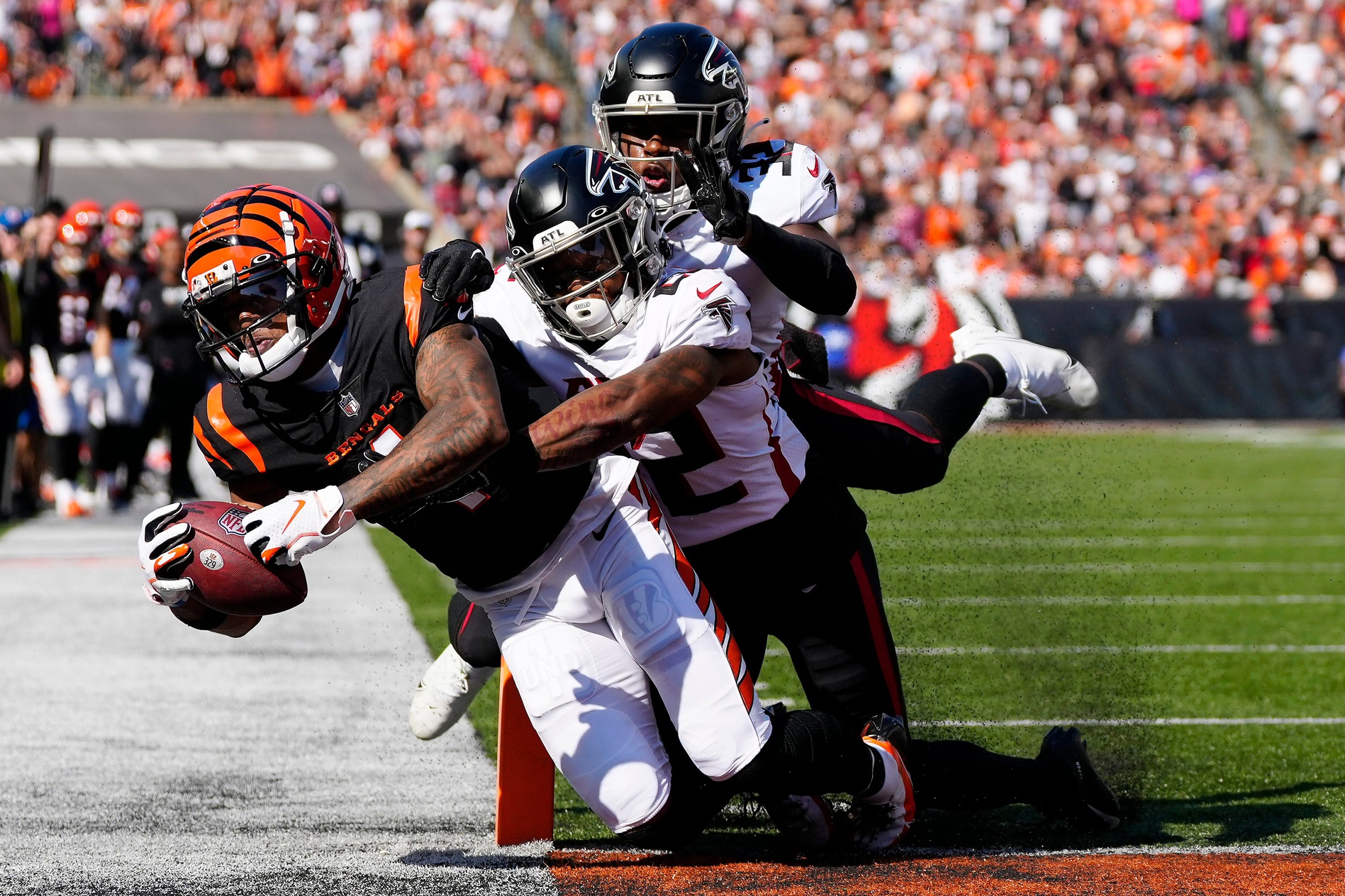 Fantasy Football, Daily Fantasy Sports
• Latest news and highlights – Prime fantasy football content throughout the 2022 NFL season. Providing weekly series, including start-sit, waiver wire, positional rankings, injury updates and more. Delivered by PFF's Ian Hartitz, Jonathon Macri, Mario Pilato, Nathan Jahnke and Kevin Cole. 

• Fantasy draft guide – The only preseason fantasy football tool you need. Prepare for your draft in season-long leagues with ranging scoring types. Sort by player tags (breakout, bust, sleeper, rookie, injury history), position, PFF consensus and individual analysts. Introducing Draft Strategy mode: Use our expert analysts to help make your pivotal drafting decisions.
• Expected points – Contrasting fantasy points players have scored against what we would've expected via how they were used and targeted in their offenses.
• Rankings – Select your league to find out current-week ranks, as explained by our experts, projections and auction values.
• SoS Metric – How tough is your favorite team's schedule throughout the rest of this season? Use PFF's strength-of-schedule metric, which combines player grading data as a formula to improve predictive value. Get ahead of roster turnover from the previous year and handle substitutes for week-to-week injuries.
• Stats – Explore our database to determine which players are the most productive in fantasy football. Highlighting six metrics (passing, end-zone passing, rushing, red-zone rush, inside-5 rush, 2-pt and fantasy), which can be rearranged by priority.
• Weekly Finishes – Week-by-week fantasy football finishes in each position,  with fully customizable settings by league.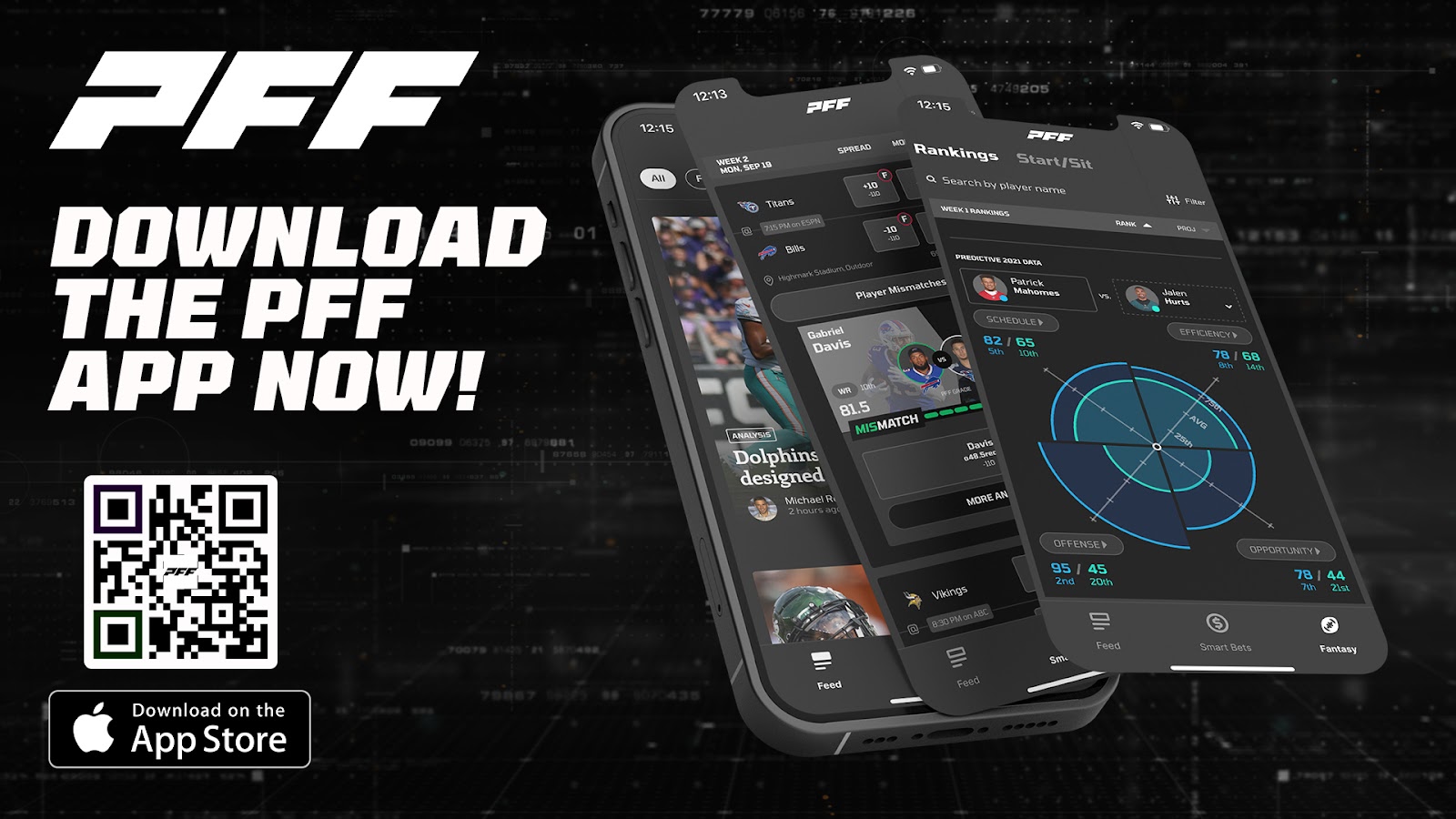 The PFF App (Now Available)
• All of your favorite web experiences are now on mobile. Available for download at the App Store for iOS 14.0 or later.
• Smart Bets – A single tool for best bets, mismatches and team grading. Discover the best over/under player props using our smart bet grades. Skip the wait, and bet directly through our app to the sportsbooks (BetMGM and FanDuel) with one touch.
• Fantasy – Combining weekly rankings, start-sit candidates and waiver targets for your league.