It was the Dalvin Cook show at Lambeau Field as the Green Bay Packers' Achilles heel reared its ugly head once again. Despite a late charge from the Packers, it was all Vikings in the second half after the game started with five straight touchdown drives.
The win for Minnesota is worth little other than pride at this point, unfortunately, as it brought the team to only 2-5. The loss drops the Packers to 5-2 and a tie with the Bears atop the NFC North pending Sunday afternoon's Chicago-New Orleans outcome.
Editor's note: All of PFF's grades and advanced stats from this game will be finalized and made available to ELITE subscribers within 24 hours of the final whistle.
Story of the Game
The story was quite easily Dalvin Cook's utter dominance. Whether it was as a runner or receiver, the Vikings running back put the offense on his back. Of his 163 rushing yards, 111 came after contact, as he essentially salted the game away by converting a late first-down when the Packers knew the Vikings were just trying to grind the clock. He also added 63 yards through the air to lead all Vikings receivers and tallied four total scores on the day.
Cook's big day was unsurprisingly accompanied by some ugly defensive performances for the Packers. Safeties Adrian Amos and Darnell Savage combined for five missed tackles on the day. Nose tackle Kenny Clark was about the only Packers defender carrying his weight in run defense, as he finished with three run stops on the day.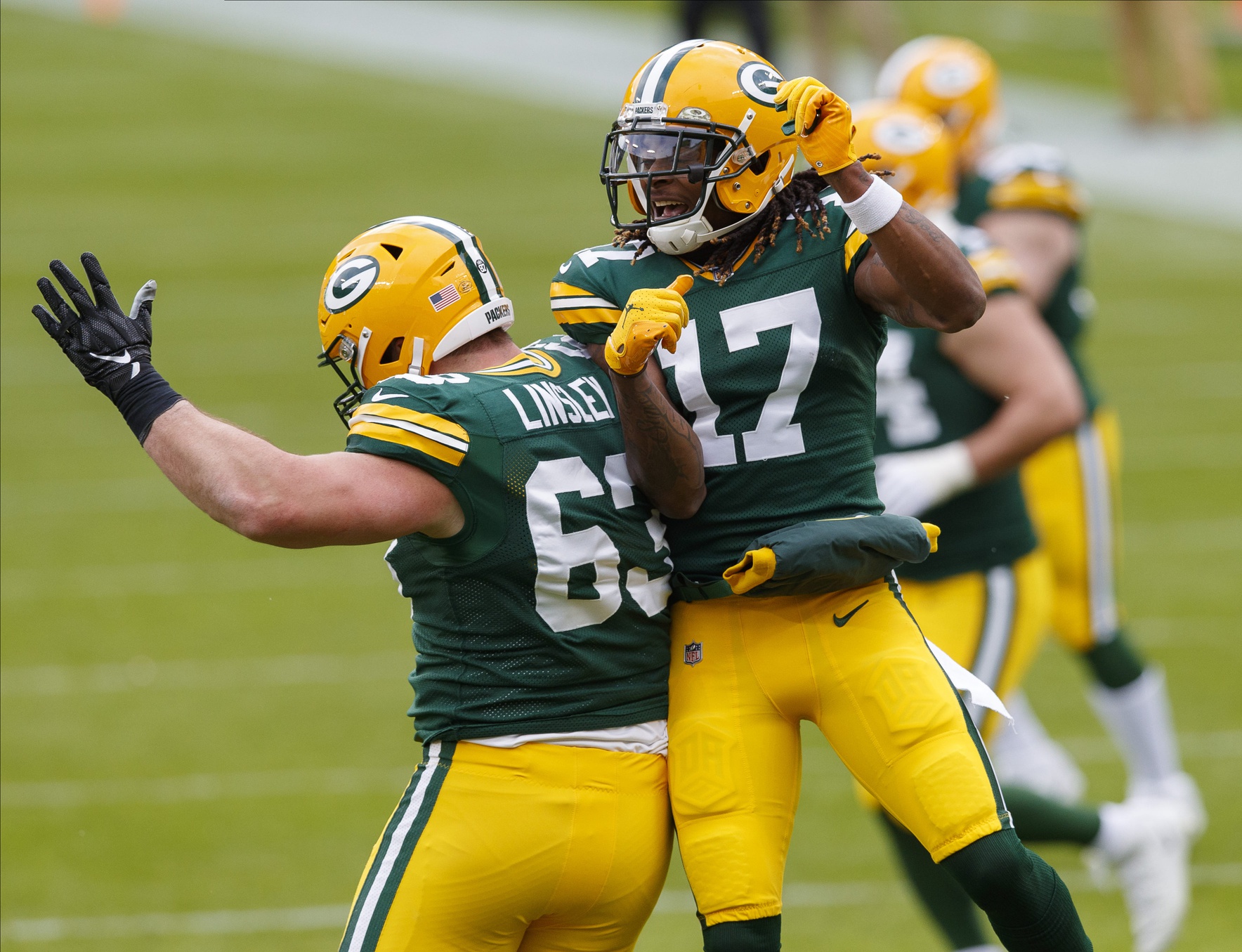 The Packers once again struggled to get any other receiver other than Davante Adams to make plays. While Adams had seven catches for 53 yards and three scores, no other Packers wide receiver had multiple catches on the day. The rest of the Packers receivers combined for three catches for 61 yards.
Rookie Watch
The people have spoken, and they want more Ezra Cleveland. After a rough debut before the Vikings' bye week, Cleveland looked much more comfortable against the Packers' interior and finished. He didn't allow a single pressure (albeit on 15 pass-blocking snaps) and fueled the Vikings rushing attack with a strong performance as a run blocker.
The run-heavy attack and the fact that he was being followed much of the game by Jaire Alexander spelled disaster for Justin Jefferson's numbers. He caught three of four targets for only 26 yards with none of those going for a first-down.
We got an extended look at linebacker Kamal Martin and saw a little playmaking from the fifth-rounder. He only finished with one stop but broke up a screen early in the game and finished as one of the Packers' highest-graded defenders.
ELITE subscribers can view player grades, advanced statistics, positional snap counts and more in Premium Stats 2.0.