Beyond providing data for all 32 NFL teams, PFF also supports network broadcasters with game-preview packets that are used to enhance the in-game experience for fans and viewers. This Browns-Steelers preview features the same information our broadcast partners use for team research and in-game production.


Mayfield not getting much help
Baker Mayfield hasn't had much help from his teammates. Between them, they have dropped 8.6% of the catchable passes thrown their way, which is the worst rate in the NFL.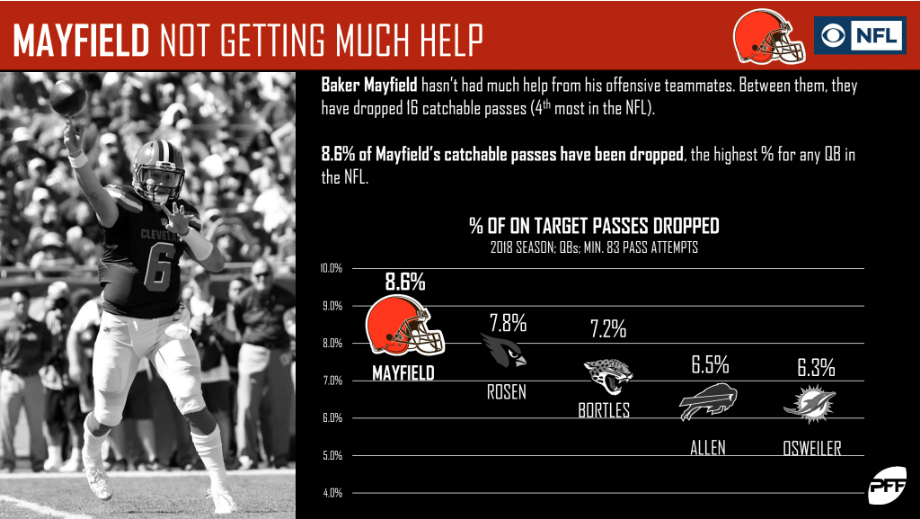 Chubb getting snaps
Rookie running back Nick Chubb is finally getting the snaps he deserves. Look for him to take advantage of those snaps on Sunday.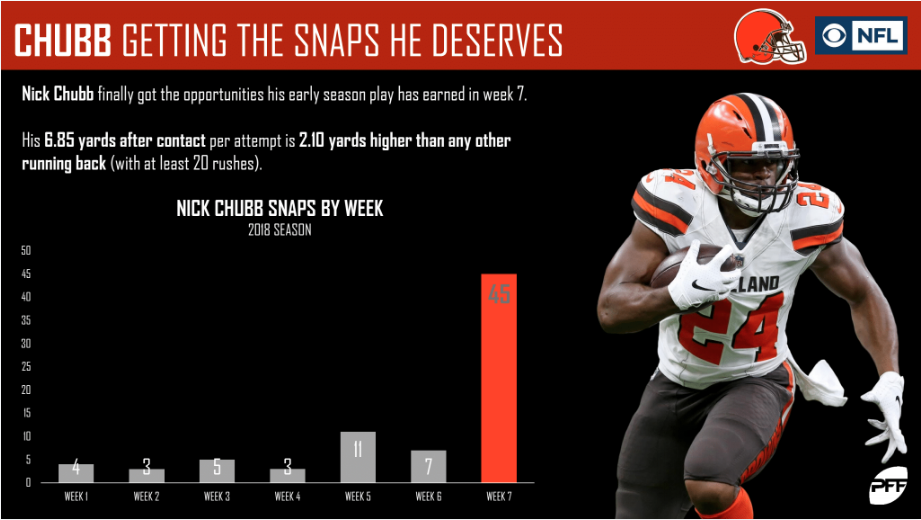 Garrett getting to the quarterback
Myles Garrett has rushed the passer more than any other edge defender this season, and he's produced 31 total pressures – the sixth-most among edge defenders.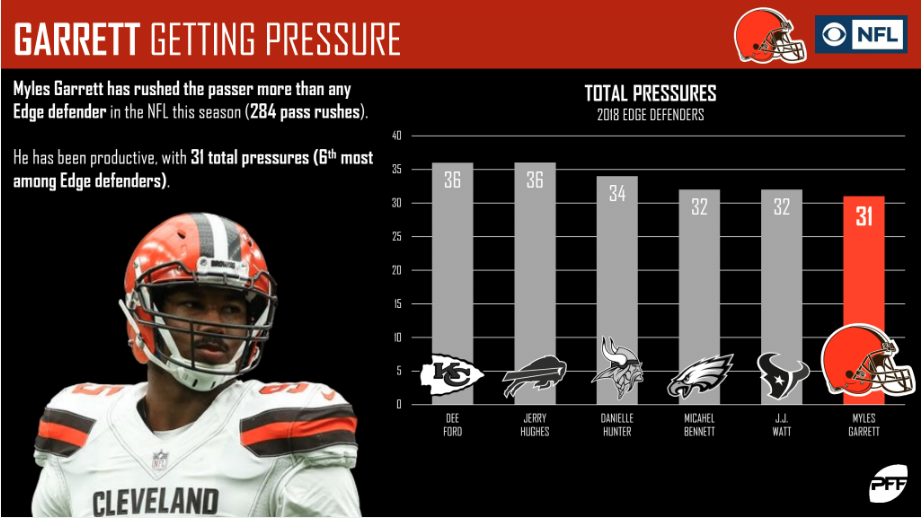 Ward making an impact
Denzel Ward has performed well over the first seven weeks of the season. He'll look to make an even bigger impression when he takes on Antonio Brown and the rest of the Steelers offense in Week 8.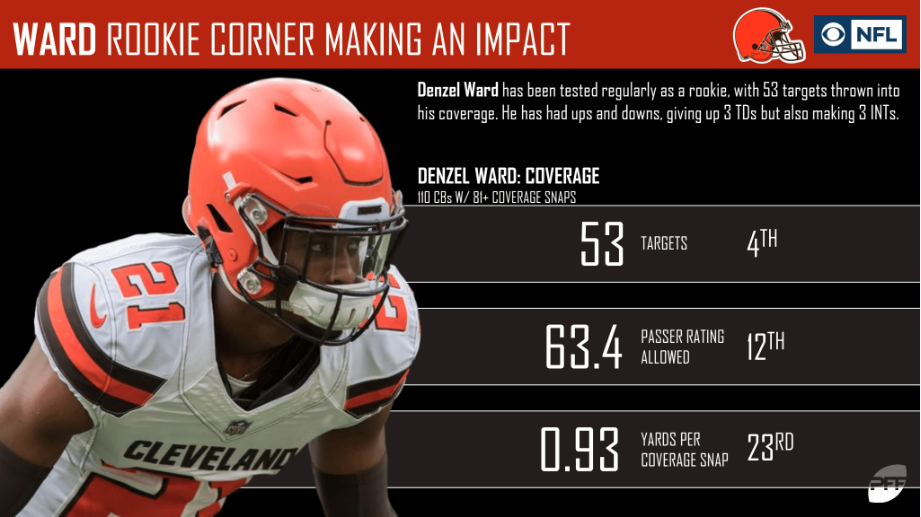 Big Ben not on the money
Ben Roethlisberger has had a pretty underwhelming year so far. His 39 inaccurate throws are the most in the NFL, and his nine turnover-worthy plays are the fifth-most in the league.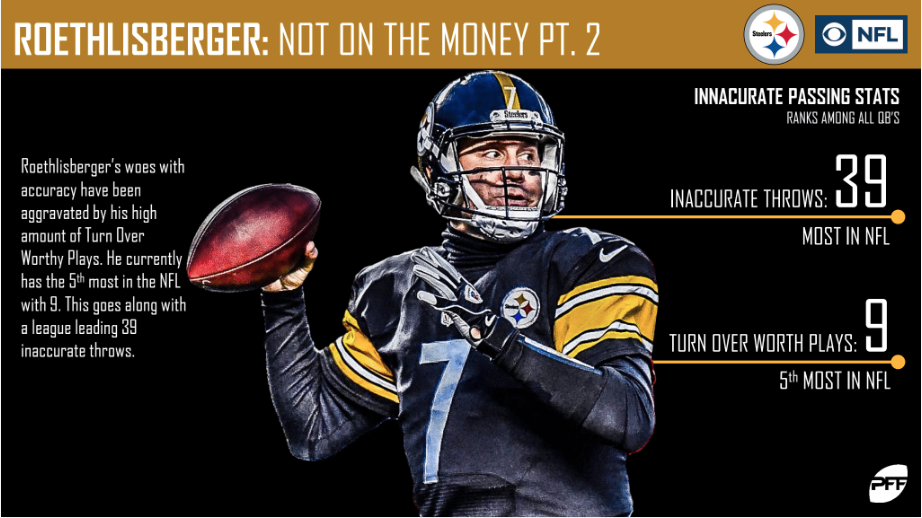 Brown's feeling it
Big Ben's struggles may be a part of what is driving down Antonio Brown's production in 2018. Through seven weeks, he's definitely not been his usual self.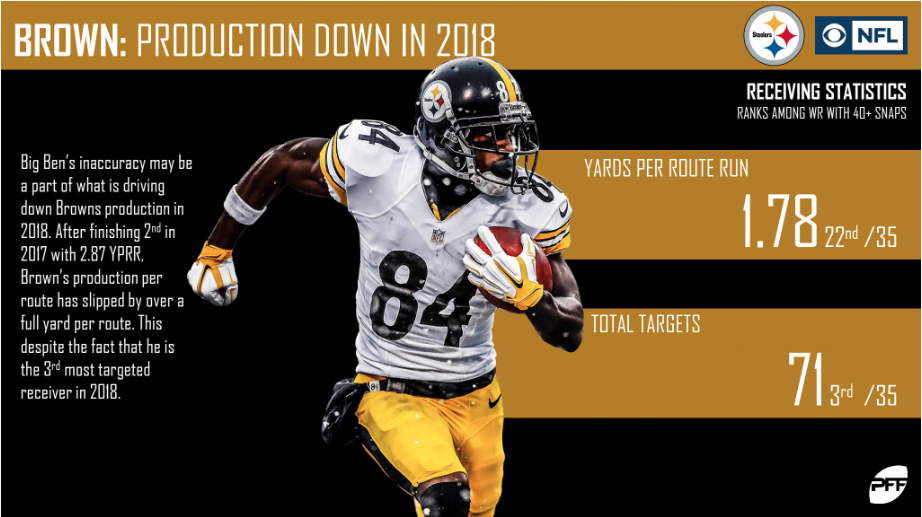 Heyward getting to the passer
Cameron Heyward has been his usual, reliable self as a pass-rusher, where he's already accumulated 20 total quarterback pressures – the 13th most among interior defensive linemen.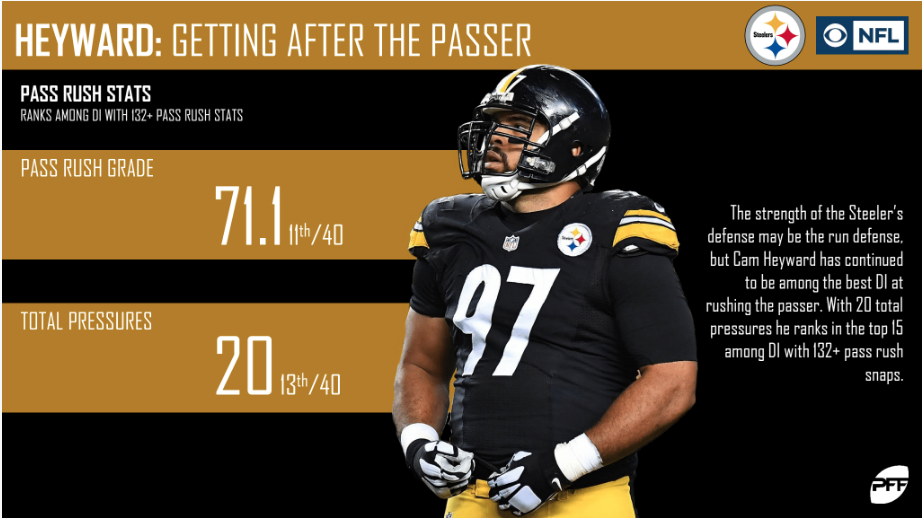 Davis: Locking down the pass
Sean Davis has done a great job of shutting down the pass this year. He's allowed just 0.24 yards per coverage snap so far this season, which is second to only Darian Stewart this year.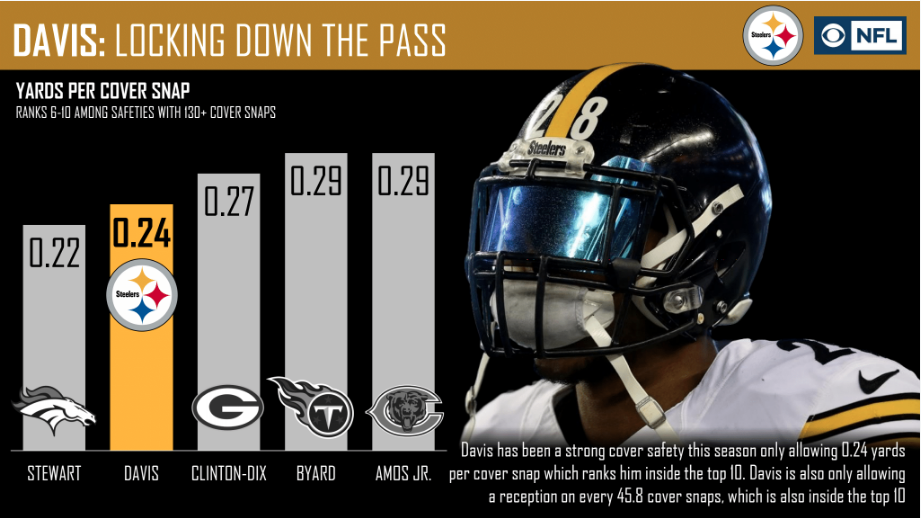 Key matchup