The Baltimore Ravens overcame a 16 point fourth-quarter deficit to take down the Indianapolis Colts 31-25 in the final game of Week 5.
Good defense was hard to find for much of Monday's contest, as the two teams combined for over 1,000 total yards. Yet, it was a handful of clutch defensive plays from Baltimore that helped propel the Ravens to their fourth win of the season and a spot atop the AFC North. 
---
Click here for more PFF tools:
Rankings & Projections | WR/CB Matchup Chart | NFL & NCAA Betting Dashboards | NFL Player Props tool | NFL & NCAA Power Rankings
---
Quarterback
Lamar Jackson shook off a slow start to submit another stellar performance, finishing with 442 yards passing and four touchdowns on 37-of-43 passing while adding 62 yards on the ground.
The former MVP was spectacularly efficient, as his 90.5% adjusted completion percentage represents the second-highest figure of Jackson's career. Jackson was unafraid to push the ball downfield, as he averaged 10.3 yards per attempt. Jackson's deep passing proficiency played a crucial role in igniting the Baltimore offense, as his 43-yard touchdown strike to Marquise Brown completed the first of the Ravens' four straight touchdown drives to end the game.
| | | | | |
| --- | --- | --- | --- | --- |
| Target Depth | Completions/Attempts | Yards | Adjusted Completion Percentage | Touchdowns |
| Behind L.O.S | 4/4 | 40 | 100% | 0 |
| Short (1-9) | 25/30 | 215 | 86.7% | 3 |
| Medium (10-19) | 5/5 | 89 | 100% | 0 |
| Long (20+) | 0/1 | 0 | 0% | 0 |
Running Backs
Baltimore's running backs were bottled up by Indianapolis, totaling just 24 yards as a group. Starter Latavius Murray collected 17 of those yards but needed six carries to do it, as the Ravens primarily relied on Jackson to find any success on the ground.
Wide Receivers/Tight Ends
Mark Andrews dominated throughout Monday's contest, snagging 11 of his 13 targets for a career-high 147 yards and two touchdowns. Andrews was Jackson's favorite target when the stakes were the highest, as the two connected for a game-high eight first downs.
Marquise Brown was similarly excellent in the win, pulling in nine of his 10 targets for 125 yards and two touchdowns. The third-year pro consistently torched the Colts downfield, finishing with a team-high 10.6-yard average depth of target and three pass plays over 15 yards — the most of any wide receiver on either team.
Offensive Line
Baltimore's offensive line was not at its best Monday, struggling to create open running lanes while allowing consistent pressure in pass protection. The unit's performance in the run game stunted the Ravens offense, as Baltimore's rushers finished with an average of -0.3 yards before contact.
The group was only slightly better in pass protection, allowing 17 total pressures and 12 quarterback hits but only two sacks thanks in large part to Jackson's elusiveness.
Defensive Line
The Ravens defensive line worked past a poor opening half to play a crucial role in the victory, limiting the Colts' rushing and passing attack with consistent pressure when the team needed it most. Edge rusher Odafe Oweh was by far the unit's most dominant member, collecting a game-high five pressures while converting one into his third sack of the season.
Interior defender Calais Campbell was equally impressive, racking up a team-high two tackles for loss and a crucial blocked field goal.
Linebackers
Baltimore's linebackers were not at their best Monday, struggling to contain Indianapolis' impressive rushers while consistently falling victim to the Colts' passing attack.
Patrick Queen was the unit's strongest performer against the run, collecting six total tackles, which included one tackle for loss. The unit as a whole faltered against the pass, allowing receptions on five of the six unit-wide targets, including three first downs.
Secondary
The Ravens' secondary performed inconsistently in the win, looking helpless against the Colts' passing attack for much of the contest before making a number of crucial plays late in the second half.
| | | | | |
| --- | --- | --- | --- | --- |
| Defender | Coverage Snaps  | Receptions Allowed/Targets | Yards Allowed | Quarterback Rating Allowed |
| Anthony Averett | 38 | 10/12 | 190 | 146.5 |
| Marlon Humphrey | 37 | 2/4 | 44 | 89.6 |
| Tavon Young | 28 | 6/7 | 84 | 156.3 |
| Jimmy Smith | 19 | 0/1 | 0 | 39.6 |
Cornerback Anthony Averett was Wentz's main victim, as he conceded receptions on 10 of his 12 targets for 190 yards, 10 first downs and one touchdown. Cornerback Marlon Humphrey was the unit's standout performer, as he allowed an 89.6 passer rating when targeted while allowing two receptions on four targets.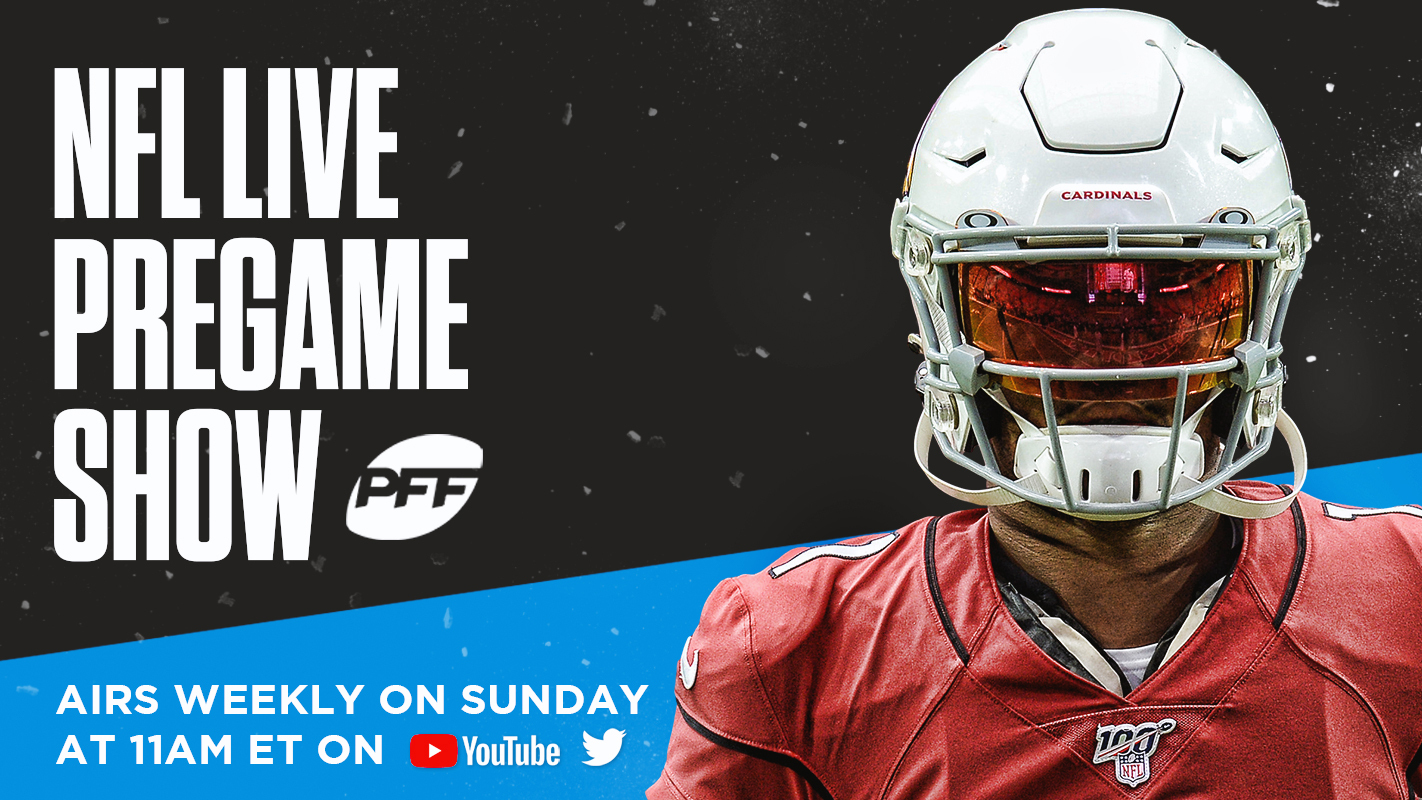 Quarterback
Carson Wentz had one of his strongest performances in a Colts uniform, finishing with 402 yards and two touchdowns on 25-of-35 passing. Wentz's 11.5 yards per attempt was the highest figure of the quarterback's career, as the six-year pro consistently threw the ball into the deeper and intermediate areas of the field.
| | | | | |
| --- | --- | --- | --- | --- |
| Target Depth | Completions/Attempts | Yards | Adjusted Completion Percentage | Touchdowns |
| Behind L.O.S | 7/9 | 130 | 88.9% | 1 |
| Short (1-9) | 8/14 | 64 | 71.4% | 0 |
| Medium (10-19) | 8/8 | 143 | 100% | 0 |
| Long (20+) | 2/2 | 65 | 100% | 1 |
Wentz also excelled at getting the ball into his playmakers' hands quickly, as 54.9% of Wentz's passing yards came after the catch. While poor decision-making continues to hamper Wentz, as he submitted another turnover-worthy play in the defeat, Wentz's performance was impressive overall.
Running Backs
Jonathan Taylor asserted himself as Indiapolis' premier running back Monday, totaling 169 yards and a first-quarter touchdown in the defeat. The second-year RB impressed as both a rusher and receiver, collecting 48 rushing yards after contact and 114 receiving yards after the catch. Increasing Taylor's involvement was a clear emphasis from the opening snap, as he scampered for a 76-yard touchdown on Indianapolis's fourth play from scrimmage before finishing with a team-high 18 total touches.
Wide Receivers/Tight Ends
Michael Pittman Jr. continued to operate as the Colts' No. 1 receiver, hauling in six of his team-high seven targets for 89 yards, which included a 42-yard touchdown grab early in the third quarter. Pittman was Wentz's primary target in the game's biggest moments, picking up a unit-best four first downs through the air.
Offensive Line
Indianapolis's offensive line impressed throughout Monday's contest, as it consistently gained significant traction in the run game while maintaining a clean pocket in pass protection.
The group's proficiency in the run game was evident throughout Monday's loss, as Indianapolis averaged 4.7 yards per carry while collecting 1.4 yards before contact per carry. The unit also performed admirably in pass protection, allowing a season-low 13 pressures while conceding just two sacks.
Defensive Line
The Colts defensive line performed adequately Monday, as it mostly contained the Ravens rushing attack while generating consistent pressure.
| | | | |
| --- | --- | --- | --- |
| Defender | Pass Rushing Snaps | Total Pressures | Sacks  |
| Al-Quadin Muhammad | 38 | 3 | 1 |
| Tyquan Lewis | 35 | 5 | 2 |
| Kemoko Turay | 24 | 1 | 0 |
| Ben Banogu | 9 | 1 | 0 |
Edge rusher Tyquan Lewis was impressive throughout, collecting a team-high five pressures while converting two to sacks. Edge rusher Al-Quadin Muhammad was debatably the team's strongest defender against the run, accumulating a unit-best seven tackles while producing one of the team's three tackles for loss.
Linebackers
Indianapolis' linebackers were inconsistent Monday, executing well against the run while struggling in pass coverage.
Darius Leonard exemplifies the unit's strengths and weaknesses, as the former All-Pro was dominant in his run defense yet faltered against the pass. Leonard played a crucial role in stifling the Baltimore run game, totaling a team-high 13 tackles, but he was consistently picked on in pass coverage, as he allowed four first downs on five conceded receptions.
Secondary
Like much of the Colts defense Monday, it was a story of two halves in the Indianapolis secondary, as the group thrived in the first half before allowing consistent chunks through the air for much of the second half and overtime.
Cornerback Isaiah Rodgers was the primary victim of the Ravens' passing attack, allowing a unit-high five receptions on six targets while registering a 104.2 passer rating against.