The Dallas Cowboys were able to get another win without Dak Prescott, as Cooper Rush led them to a division victory over the Washington Commanders by a 25-10 scoreline.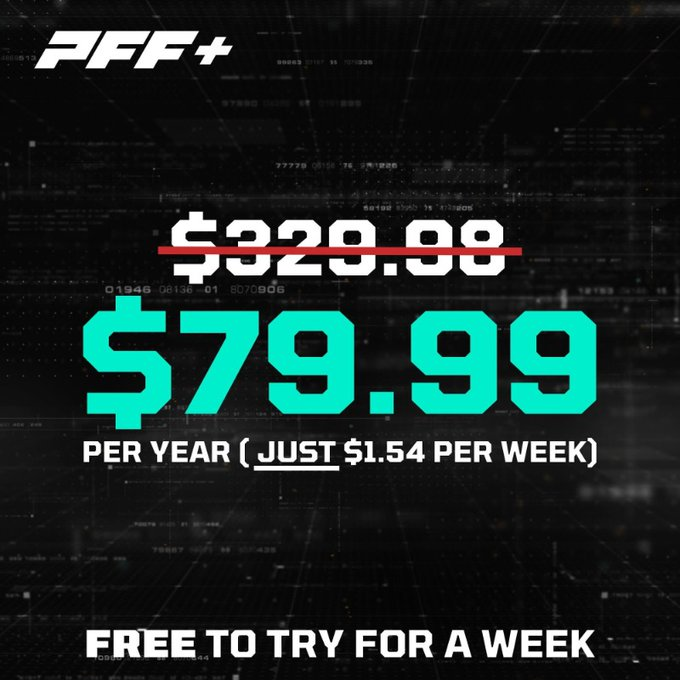 Offensive spotlight: Dallas was supposed to be in trouble with Cooper Rush at quarterback, but he had another efficient day, completing 15 of 27 pass attempts for 223 yards, two scores and no interceptions. Rush averaged 8.5 yards per attempt and over 11 yards in average depth of target.
Defensive spotlight: Trevon Diggs had one of those games that showed how elite he can be. His interception was an excellent play, but he also had multiple additional pass breakups, providing very little joy for the offensive when targeted.
Rookie spotlight: Jahan Dotson scored another touchdown and led the team in receiving, but that total was just 43 yards for a struggling Commanders passing attack. He caught three of the four passes thrown his way, with the fourth picked off by Trevon Diggs deep downfield.
Offensive line spotlight: Tyler Smith had another fine game at left tackle for Dallas, allowing very little in the way of pressure. Jason Peters was rotating in at guard along with Connor McGovern, with Peters looking like the better player and allowing less pressure. The Cowboys' best offensive line combination going forward likely includes Peters.
---
Box Score
Passing
Washington Commanders
Player
Fantasy
Comp/Att
Yds
YPA
TD
Int

Carson Wentz

9.3

25 / 42

170

4

1

2

Dallas Cowboys
Player
Fantasy
Comp/Att
Yds
YPA
TD
Int

Cooper Rush

17.62

15 / 27

223

8.3

2

0
Rushing
Washington Commanders
Player
Fantasy
Car
Yds
YPC
TD
Long

Carson Wentz

9.3

1

5

5

0

5

Antonio Gibson

9.3

13

49

3.8

0

11

J.D. McKissic

8.6

8

40

5

0

33

Jonathan Williams

4.8

5

48

9.6

0

23

Dallas Cowboys
Player
Fantasy
Car
Yds
YPC
TD
Long

Cooper Rush

17.62

2

7

3.5

0

6

Ezekiel Elliott

10.1

19

49

2.6

0

7

Tony Pollard

1.8

8

6

0.8

0

9
Receiving
Washington Commanders
Player
Fantasy
Tgt
Rec
Yds
YPT
TD

Jahan Dotson

13.3

4

3

43

10.8

1

Antonio Gibson

9.3

3

3

14

4.7

0

J.D. McKissic

8.6

4

3

16

4

0

Curtis Samuel

7.8

7

4

38

5.4

0

Logan Thomas

6.9

6

5

19

3.2

0

John Bates

5.9

6

4

19

3.2

0

Terry McLaurin

3.5

6

2

15

2.5

0

Dyami Brown

1.6

4

1

6

1.5

0

Dallas Cowboys
Player
Fantasy
Tgt
Rec
Yds
YPT
TD

CeeDee Lamb

21.7

8

6

97

12.1

1

Michael Gallup

10.4

3

2

24

8

1

Ezekiel Elliott

10.1

2

2

32

16

0

Noah Brown

9.1

6

3

61

10.2

0

Tony Pollard

1.8

3

1

2

0.7

0

Jake Ferguson

1.7

1

1

7

7

0

Dalton Schultz

0

3

0

0

0

0