The Tennessee Titans got out to an early lead and never looked back, beating the Las Vegas Raiders 24-22 for their first victory of the 2022 campaign.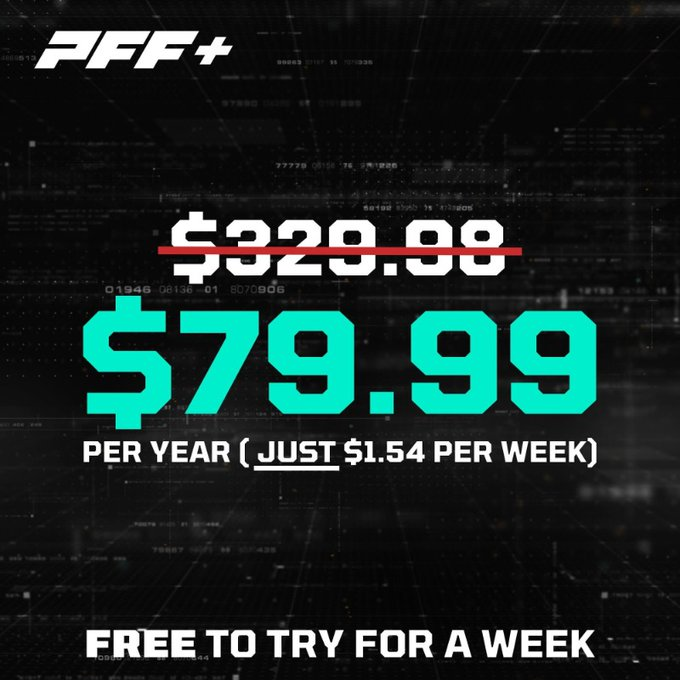 Offensive spotlight: Despite the result, Raiders wideout Mack Hollins had the best game of his career, catching all eight of his catchable targets for 158 yards and a touchdown. He also recorded five first downs and three explosive plays of 15 or more yards.
Defensive spotlight: Raiders pass-rusher Maxx Crosby came away with a sack and four hurries from 25 pass-rush snaps on first review, and he added a batted pass at the line of scrimmage for good measure.
Rookie spotlight: Titans rookie corner Roger McCreary was targeted eight times and allowed six catches for 46 yards and three first downs. And while he found the stat sheet with five solo tackles, he also missed two of his tackle attempts on the day.
Offensive line spotlight: Both offensive lines performed admirably today. The Raiders gave up 11 pressures from 48 passing plays, while the Titans gave up nine pressures from 28 plays.
Box Score
Passing
Las Vegas Raiders
Player
Fantasy
Comp/Att
Yds
YPA
TD
Int
Mack Hollins
32.96
1 / 1
4
4.0
0
0
Derek Carr
23.82
26 / 44
303
6.9
2
1
Tennessee Titans
Player
Fantasy
Comp/Att
Yds
YPA
TD
Int
Ryan Tannehill
19.76
19 / 27
264
9.8
1
1
Rushing
Las Vegas Raiders
Player
Fantasy
Car
Yds
YPC
TD
Long
Derek Carr
23.82
2
17
8.5
0
11
Josh Jacobs
14.7
13
66
5.1
0
13
Davante Adams
14.2
1
-4
-4.0
0
-4
Brandon Bolden
4.1
3
17
5.7
0
12
Tennessee Titans
Player
Fantasy
Car
Yds
YPC
TD
Long
Derrick Henry
25.3
20
85
4.2
1
24
Ryan Tannehill
19.76
4
2
0.5
1
3
Dontrell Hilliard
5.4
2
14
7.0
0
10
Treylon Burks
3.1
1
8
8.0
0
8
Receiving
Las Vegas Raiders
Player
Fantasy
Tgt
Rec
Yds
YPT
TD
Mack Hollins
32.96
10
8
158
15.8
1
Josh Jacobs
14.7
6
5
31
5.2
0
Davante Adams
14.2
10
5
36
3.6
1
Foster Moreau
7.4
5
3
44
8.8
0
Darren Waller
5.2
5
3
22
4.4
0
Brandon Bolden
4.1
2
2
4
2.0
0
Keelan Cole
2.2
4
1
12
3.0
0
Tennessee Titans
Player
Fantasy
Tgt
Rec
Yds
YPT
TD
Derrick Henry
25.3
6
5
58
9.7
0
Robert Woods
12.5
9
4
85
9.4
0
Geoff Swaim
10.9
3
3
19
6.3
1
Nick Westbrook-Ikhine
7
3
3
40
13.3
0
Dontrell Hilliard
5.4
1
1
30
30.0
0
Austin Hooper
3.9
2
2
19
9.5
0
Treylon Burks
3.1
2
1
13
6.5
0