It wasn't pretty, but a win is a win in the NFL. The Denver Broncos' lone touchdown of the game with just over four minutes left in the fourth quarter was enough to beat the San Francisco 49ers, 11-10, in Week 3.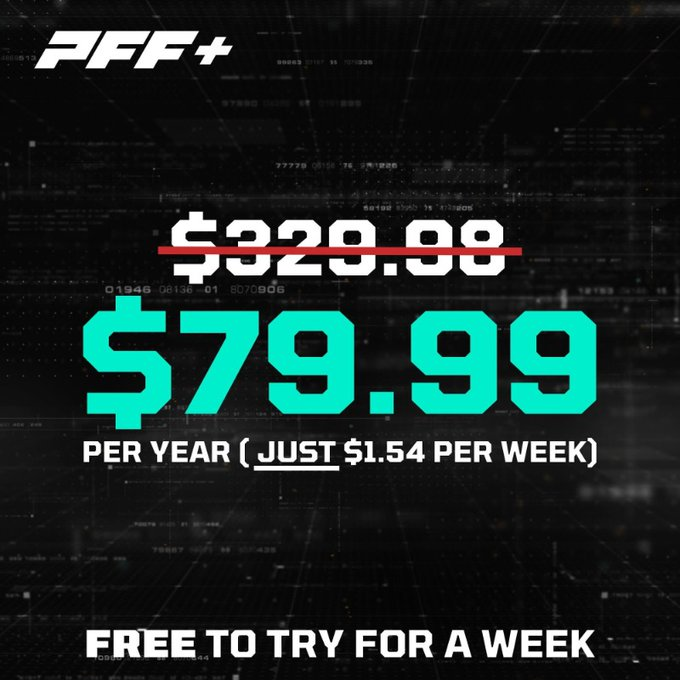 Offensive spotlight: Offense was hard to come by in this contest. Still, Broncos wide receiver Courtland Sutton made the most of his looks. He hauled in eight of his 10 targets for 97 yards — 21 of which came after the catch. He did drop one of those incompletions, but he also made two contested grabs.
Defensive spotlight: Five targets came Patrick Surtain II's way, and five hit the ground. The second-year star forced two of those incompletions and has now allowed all of 45 yards on 14 targets this season, pending final review.
Rookie spotlight: For the second straight week, 49ers edge rusher Drake Jackson recorded a sack, in addition to a quarterback hit. He played 15 pass-rush snaps and six run-defense snaps in the contest.
Offensive line spotlight: Left tackle Trent Williams, perenially the top player at the position, exited with what head coach Kyle Shanahan said was "likely" a high ankle sprain. The veteran gave up no pressure on his 19 pass-blocking snaps before coming out of the game.
Box Score
Passing
San Francisco 49ers
Player
Fantasy
Comp/Att
Yds
YPA
TD
Int

Jimmy Garoppolo

10.44

18 / 29

211

7.3

1

1

Denver Broncos
Player
Fantasy
Comp/Att
Yds
YPA
TD
Int

Russell Wilson

9.06

20 / 33

184

5.6

0

0
Rushing
San Francisco 49ers
Player
Fantasy
Car
Yds
YPC
TD
Long

Deebo Samuel

12.9

5

6

1.2

0

3

Jeff Wilson Jr.

12.6

12

75

6.2

0

37

Jimmy Garoppolo

10.44

1

0

0

0

0

Jordan Mason

0.7

1

7

7

0

7

Denver Broncos
Player
Fantasy
Car
Yds
YPC
TD
Long

Melvin Gordon III

16.5

12

26

2.2

1

6

Russell Wilson

9.06

6

17

2.8

0

12

Javonte Williams

9

15

58

3.9

0

16
Receiving
San Francisco 49ers
Player
Fantasy
Tgt
Rec
Yds
YPT
TD

Brandon Aiyuk

12.9

8

3

39

4.9

1

Deebo Samuel

12.9

8

5

73

9.1

0

Jeff Wilson Jr.

12.6

3

3

31

10.3

0

George Kittle

6.8

5

4

28

5.6

0

Kyle Juszczyk

3.4

1

1

24

24

0

Ray-Ray McCloud III

2.1

1

1

11

11

0

Jauan Jennings

1.5

3

1

5

1.7

0

Denver Broncos
Player
Fantasy
Tgt
Rec
Yds
YPT
TD

Courtland Sutton

17.7

10

8

97

9.7

0

Melvin Gordon III

16.5

6

5

29

4.8

0

Javonte Williams

9

5

3

2

0.4

0

Kendall Hinton

3.7

1

1

27

27

0

Jerry Jeudy P

3.7

6

2

17

2.8

0

Albert Okwuegbunam

2.2

2

1

12

6

0

Eric Saubert

0

1

0

0

0

0

Mike Boone

0

1

0

0

0

0