PFF previews the 16 NFL games ahead in Week 15, highlighting players to watch while also taking a fantasy football and betting approach to offer insight for every NFL fan.
[Editor's Note: ELITE subscribers have access to all of PFF's fantasy football projections, rankings and lineup tools in addition to PFF NFL and College Greenline, an online dashboard with predictions for the spread, total and moneyline for every FBS and NFL game every week. Subscribe today to gain access!]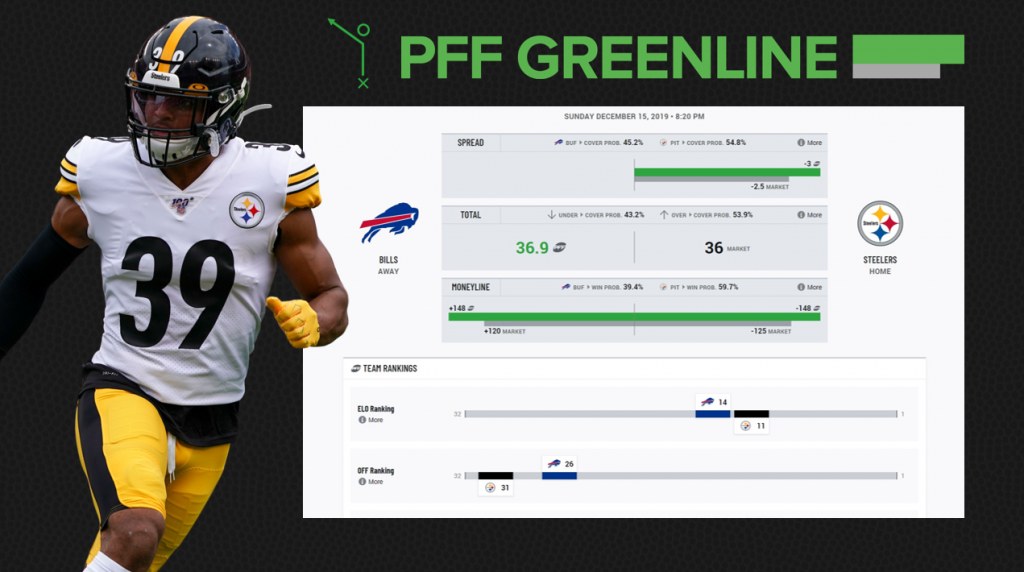 Headline of the Game: The Baltimore blitz should have Sam Darnold seeing ghosts again in primetime
The Patriots forced Darnold into one of the worst quarterback performances of the season back in Week 7, and they did so with a heavy dose of blitzes. Darnold went 8-of-18 for 66 yards, no touchdowns and three interceptions against the blitz in that contest. On the season, his passing grade of 48.2 against the blitz ranks just 30th among 32 qualifying passers.
Unfortunately for Darnold and the Jets, the blitz-happiest team in the league is next on the docket, as Baltimore's 54% blitz rate is over 10% higher than any other team in the NFL. But they're not just blitzing often, they're blitzing well. The Ravens are allowing the second-lowest EPA per play when blitzing, and their 72.7 passer rating allowed on those plays is the best mark in the NFL. It could be a long night for Darnold on Thursday.
Fantasy Football Preview
On Thursday night, what's arguably the greatest rushing attack in 40-plus years takes on what's arguably the league's best run defense. Baltimore is one of just 16 teams all-time and the first team since 1977 to average over 200.0 rushing yards per game. New York's defense, meanwhile, ranks best in rushing yards allowed per carry (3.03) and second-best in rushing yards allowed per game (78.8). Lamar Jackson, who is on pace for the most fantasy points by any quarterback in any season in NFL history, is still our highest-projected quarterback of the week, but Mark Ingram should be downgraded as more of a touchdown-or-bust option this week.
Betting Preview
The current odds-on favorite to win the Super Bowl hosts the Jets, who have some early-week backing for Thursday Night Football. Could the Jets still be a buying opportunity despite dropping two full points from an opening print of 16.5? Greenline holds the answer, as the Ravens should stay atop our rankings with an 89% win probability.
Headline of the Game: Russell Wilson can't continue to bail the Seahawks out of the unfavorable situations they put him in
It's hard to overstate how great Wilson has been this season. He leads all quarterbacks in overall grade at 91.8, and he's done it despite facing pressure on 39.7% of his dropbacks (fifth-most among qualifying quarterbacks) and quick pressure in 2.5 seconds or less on 28.2% of his dropbacks (third-most). Still, he's been able to succeed despite those poor circumstances, leading all qualifying quarterbacks in yards per attempt under pressure (7.9) while his passer rating when facing pressure (94.3) ranks fourth among all quarterbacks. 
Part of the problem is that the Seahawks consistently rely on Wilson to bail them out of those situations, including but not limited to making plays on the run because a defender crashed the pocket within two seconds. The same thing can be said for third down, where Wilson's passing grade of 89.1 leads all quarterbacks, and in fact, he and Drew Brees are only quarterbacks to have a third-down passing grade higher than 80.0. The Seahawks are 10-3 because Wilson has been great, but their goal as the season wanes should be to lower the weight on his shoulders by putting him in a better position to succeed.
Fantasy Football Preview
Tyler Lockett ranks 19th among all wide receivers in fantasy points scored. That's impressive, but it's not a true representation of his value to your fantasy lineup. A whopping 39% of Lockett's fantasy points have come in just two of his games (15% of his games this year). Without those two games, he's averaging just 10.7 fantasy points per game — the same as Randall Cobb, who ranks 52nd at the position in fantasy points per game. Lockett might be hurt, averaging just 4.8 fantasy points per game since Week 10, but whatever the reason, he's too risky to start as anything more than a high-end WR3 this week.
Betting Preview
Seattle travels across the country in Week 15 following a forgettable division loss. The Seahawks appear locked into the fifth seed and they'll have to be perfect if they want to catch the 49ers. The Panthers' 27th-ranked offense should offer little resistance, with their most valuable player unfortunately playing the league's least valuable position. Both the spread and total have held to the open, with Greenline finding no discernible edge on either number.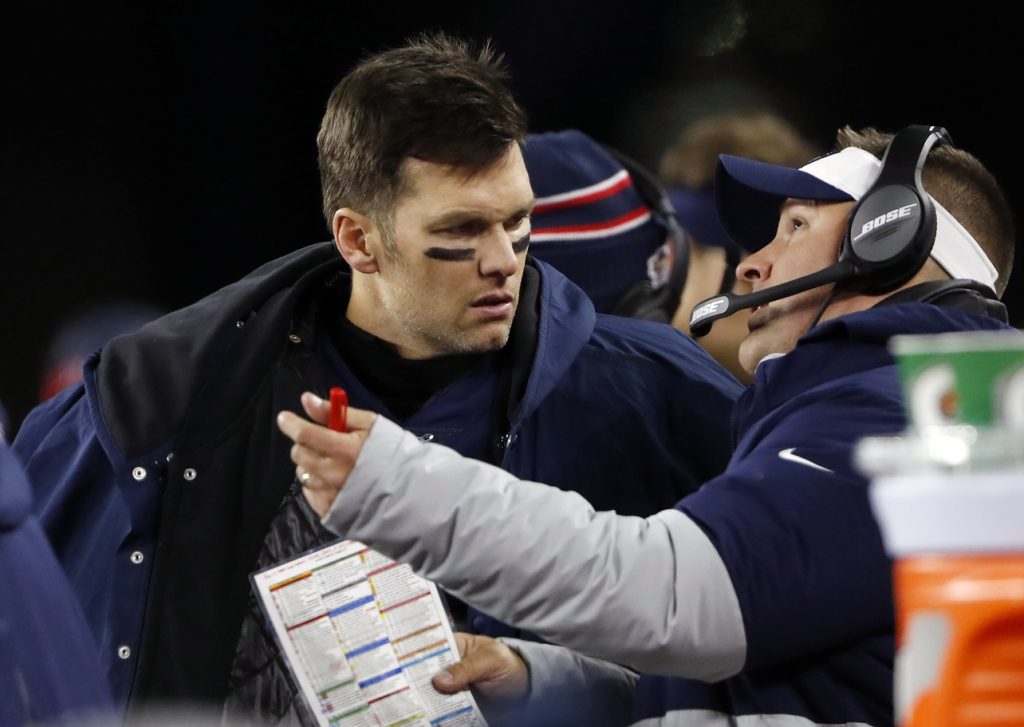 Headline of the Game: The New England offense needs to get right against the Bengals defense
New England isn't used to having a below-average offense. They haven't ranked outside of the top-12 teams in yards per play in the PFF era, stretching back all the way to 2006. That has changed in a big way this season, though, as the Patriots currently rank 25th in the NFL in yards per play. The weapons certainly haven't helped Tom Brady out by struggling to gain separation on routes and dropping passes when the ball is put on their hands—their 30 dropped passes are tied for the second-most in the league—but Brady hasn't played up to his usual standards, either. His overall grade is the lowest it has been since 2013.
The Bengals' defense should provide a level of relief for Brady and the Pats. They own the league's fifth-worst pass defense based on EPA per play allowed, and along with the Raiders, they are the only team to allow over 13 yards per reception on the season. It's a golden opportunity for the New England offense to get back on track. 
Fantasy Football Preview
Quietly, Julian Edelman is putting together a career-best and top-five fantasy season. Among all wide receivers, he ranks second in targets per game (10.4) and fourth in fantasy points per game (18.0). Although Cincinnati has held fellow slot wide receivers Jarvis Landry and Jamison Crowder in check over the last two weeks, Edelman is still one of the safest options at the position. He's seen double-digit targets in eight consecutive games and has scored at least 17.0 fantasy points in seven of his last nine games.
Betting Preview
Riding a resurgence from the Red Rocket, the Bengals have been bet down as heavy dogs the past two weeks. But things could be more difficult when Cincinnati faced off against our highest-ranked defensive unit, despite the Patriots looking beatable against formidable opponents the past two weeks. Greenline identifies an enticing play on a certain side of the total after seeing it slowly move off the opening 40.5.
Headline of the Game: A picture of Jameis Winston can be used for the definition of volatility
Winston's stat line against the Colts last week—33 completions on 45 attempts for 456 yards, four touchdowns and three interceptions—is a work of art, and it is the perfect representation of what Winston has been as a quarterback over his career: a highly volatile gunslinger. Winston trails only Matthew Stafford in average depth of target this season (10.6), and those two are the only qualifying quarterbacks to throw over half their passes past the sticks. Looking at his entire NFL career, Winston's average depth of target of 10.8 yards downfield leads all quarterbacks.
Lots of big plays come with that downfield approach to the quarterback position. Winston ranks third in the percentage of dropbacks that have earned a positive grade this season, but the negative plays come, as well. Out of qualifying quarterbacks, Winston has the sixth-highest negatively graded play percentage, and his 33 turnover-worthy plays lead the NFL. It remains to be seen which version of Jameis arrives in Detroit.
Fantasy Football Preview
If excluding the negative cost of turnovers, Jameis Winston would be leading all quarterbacks in passing fantasy points per game (20.7). When you include turnovers, that number shrinks by a league-high 3.9 fantasy points per game. Winston is dealing with a hand injury, but his Week 15 matchup is near ideal — Detroit is giving up the fourth-most passing fantasy points per game to opposing quarterbacks, and, perhaps more importantly, they rank last in interception percentage (1.2%).
Betting Preview
This total lingers in limbo as we wait for news on Jameis Winston and the murky situation with his thumb. Despite his propensity for turnover-worthy plays, Winston has provided plenty of boom for our sixth-ranked offense. Adding the hook on a field goal spread feels more enticing than backing David Blough — even at home. Check back with Greenline to see if this total is mispriced given current information. 
Headline of the Game: Mitchell Trubisky needs to continue his stretch of improved play to keep Bears in the playoff hunt
Over the first nine weeks of the season, Trubisky ranked last among 32 qualifying quarterbacks in PFF overall grade at 48.5. In the five weeks since, his overall grade of 79.2 is tied for sixth-best in the NFL. In all, his 63.8 PFF grade this season looks a whole lot like his 63.6 PFF grade did last season. The polarizing aspect of Trubisky is that he shows the flashes of being a high-level NFL quarterback — he showed that on Thanksgiving Day against the Lions this season, and he showed it on multiple occasions last season, namely games against the Buccaneers in Week 4 and Lions in Week 10. 
The problem is that those games are too few and far between, but even if the Bears get decent play from Trubisky, they have the environment around him to be a good team. A big part of that is just Trubisky giving his receivers a chance to catch the ball. From Weeks 1 to 9, 23.5% of his passes were uncatchable (30th out of 32 qualifiers). That has been cut down to 17.6% in the five weeks since (ninth-best). He'll get a Packers secondary next that ranks seventh in coverage grade this season.
Fantasy Football Preview
Aaron Rodgers has been one of the most matchup-sensitive players in fantasy football this year. He averages 29.4 fantasy points per game against teams ranking bottom-10 in fantasy points per game allowed to quarterbacks. In all other games, he averages just 13.4 fantasy points per game, which would rank 40th at the position (in between Brandon Allen and Ryan Finley). In other words, we shouldn't expect much from Rodgers against a Bears defense that ranks fifth-best in fantasy points per game allowed to opposing quarterbacks.
Betting Preview
The Packers have dropped to a four-point spread in this enticing NFC North matchup. The Bears might finish with a below-average defense in 2019, with the Packers rising quickly to fourth in that facet. File that under things that would have shocked most people, despite PFF preaching the instability of defensive performance from season to season. One none-shocking piece is the Bears' stability on offense, where they currently rank 30th. With a high temperature in the teens for Sunday, could points be hampered by struggling quarterback play and the weather?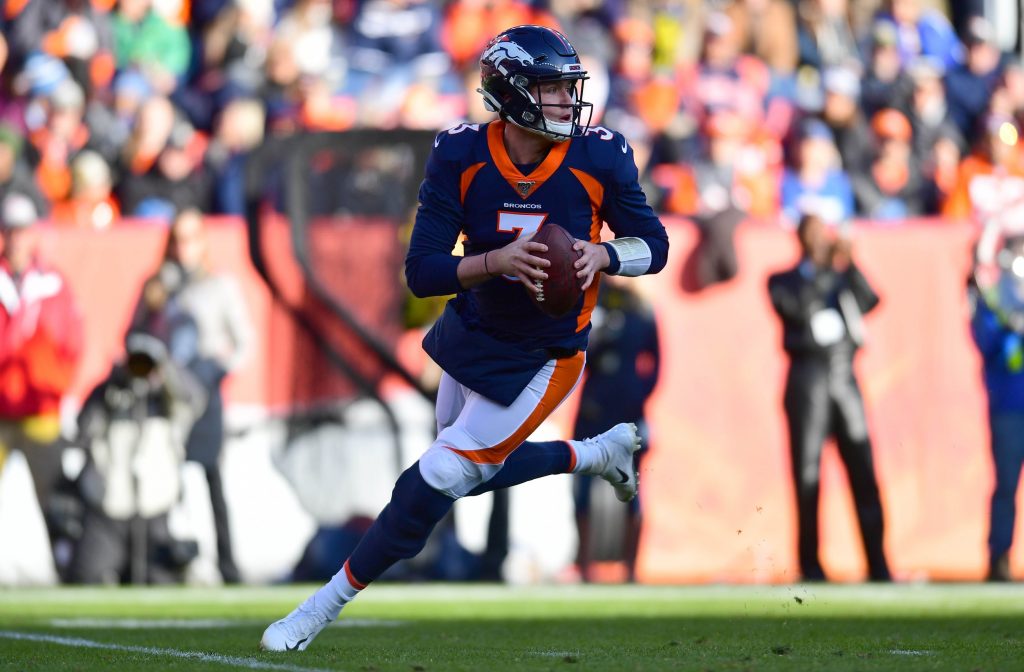 Headline of the Game: Will Drew Lock make it three wins in a row as Broncos starter?
The Broncos had lost four of five games prior to Lock taking over as the starter in Denver, but they've won two straight since, including a dismantling of the Texans on the road in Week 14. Lock's passing grade of 62.7 ranks just 23rd among qualifying quarterbacks, indicating that he hasn't single-handedly prompted the turnaround, but the offense has significantly improved from 25th in expected points added per play prior to Week 13 to 12th in the same measure since.
Despite Lock's arm talent being one of his biggest strengths coming out of Missouri, the Broncos have taken a conservative approach with him in his first few starts. His average depth of target of 7.0 yards is the fifth-lowest mark in the league over the last two weeks. In college, Lock earned the highest grade among draft-eligible quarterbacks on passes 20 or more yards downfield, and he's shown flashes of that ability in starts this season with several dimes down the sideline to Courtland Sutton and Tim Patrick. The Chiefs have allowed just a 54.9 passer rating on deep passes this season (third-best in the league), so it's worth watching how Lock fares when he takes his shots.
Fantasy Football Preview
According to public perception, Mahomes has regressed massively from his breakout sophomore campaign. And Mahomes is less productive and less efficient from a season ago, but he's still putting together a historically great campaign. He's averaging 9.06 adjusted yards per attempt, which leads the league and ranks top-20 all-time. If you exclude Week 7 (dislocated kneecap) and Week 14 (bruised throwing hand), Mahomes has exceeded 16.0 fantasy points in 25 straight games. And, excluding those two games, he's averaging 23.2 fantasy points per game, which would rank top-15 all-time. Heading into Week 15, the hand injury is a concern, but even banged up and in a tough matchup, Mahomes still demands a top-five expectation.
Betting Preview
No line has moved more in Week 15 than the steam that has started the Drew Lock hype train. The Broncos sit at 9.5-point dogs, gaining four points since opening just shy of two-touchdown favorites. Is an upset in the cards for our fourth-ranked Chiefs squad — which is 15 spots better than the Broncos? Greenline offers a small lean on the spread but no guarantees as this line continues to move.
Headline of the Game: Dolphins and Giants will show just how many holes they have to fill on their rosters
The Giants are the projected owners of the second overall pick in next year's NFL draft, while the Dolphins are the projected owners of selections No. 4, No. 20 and No. 24. At this point in the season, fans of these two teams should be more excited about bowl season and the prospects in the upcoming College Football Playoffs than they are this game. Both teams have holes all over their roster to fill, and both have the opportunity to fill them with high-level prospects in April. 
As for storylines to watch in the game itself, Devante Parker was putting together the best stretch of his career before exiting last week's game with a concussion. From Week 7 to Week 13, Parker ranked in the top-five among all wide receivers in receptions (40), receiving yards (625) and touchdowns (4). He was dominating in tight coverage situations from the ultimate YOLO-ball quarterback, Ryan Fitzpatrick, as well. If he gets cleared for this game, Parker could have a field day against this Giants secondary that ranks 30th in team coverage grade ahead of just the Dolphins and Cardinals.
Fantasy Football Preview
Don't look now, but over the last five weeks, rookie Darius Slayton ranks sixth in targets per game (9.3) and third in fantasy points per game (21.9). Against a Miami secondary that's giving up the fourth-most fantasy points per game to opposing wide receivers, Slayton could post another big game this week.
Betting Preview
Fitzmagic vs. Eli — what more could we ask for two weeks before Christmas? Two of our bottom three teams face off, with the market not buying into the early-week points narrative. The total has dropped two full points and could no longer be playable at the current 46. The Dolphins have been kind to bettors, going 7-2 against the spread after starting 0-for-4. Does Greenline lean that way for another week?
Since Tannehill took over as the starter for Marcus Mariota in Week 7, the Titans have boasted one of the top passing offenses in the NFL. Over that span, they're averaging 8.3 yards per pass play. The next closest team is the Ravens, at 7.7 yards per dropback. Tannehill has been lights out from a clean pocket—92.8 clean-pocket passing grade, 10.2 yards per clean-pocket attempt and his clean-pocket passer rating of 128.5 all rank second among qualifying quarterbacks—and the Titans have ensured he's been operating from a clean pocket the majority of the time. All told, 71% of Tannehill's dropbacks this season have come from a clean pocket, the fourth-most in the NFL.
Meanwhile, the rookie wide receiver out of Ole Miss has become his target of choice. Since Tannehill took over as the starter, Brown's receiving grade of 84.1 trails only Deandre Hopkins, Mike Evans, Tyreek Hill, Jarvis Landry, Julio Jones and Michael Thomas among qualifying receivers. Brown has done it with the big play, averaging over 20 yards per reception (20.2) and recording a passer rating of 122.1 when targeted.
Fantasy Football Preview
Since his first start in Week 7, Ryan Tannehill ranks behind only Lamar Jackson in fantasy points per game (22.6). Across the full season, Tannehill ranks second in fantasy points per dropback (0.64), first in passer rating (109.4), first in yards per attempt (9.42), and first in adjusted yards per attempt (9.35). Against a Houston defense that ranks bottom-five in fantasy points allowed to opposing quarterbacks, Tannehill needs to be started as a mid-range QB1.
Betting Preview
A significant leverage situation for the AFC South crown is on tap this Sunday as the Titans host the Texans as three-point favorites. Ryan Tannehill has taken the league by storm, navigating this Titans offense to the ninth-ranked unit. The Texans sit second to last in our defensive ranking, causing this total to print the highest number on the Week 15 slate. Greenline offers a strong lean on the total, with the Titans assigned a 59% win probability.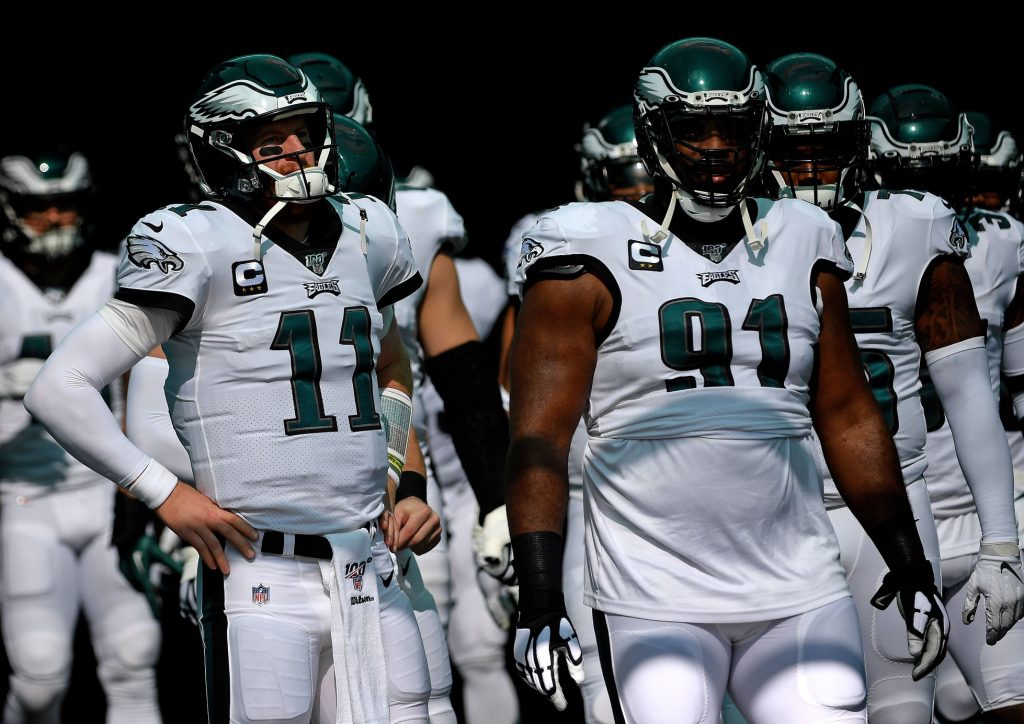 Headline of the Game: The Eagles have the edge in the trenches over most teams, but that hasn't translated to wins
An overtime victory against a floundering Giants team doesn't exactly instill confidence that the Eagles have righted the ship. They may be in a position to win an NFC East that neither the Cowboys nor the Eagles seem to want to win, but there are still plenty of legitimate concerns on this team. The trenches are not one of them, as the Eagles currently boast one of the top offensive lines and defensive lines in the entire league. They rank first in offensive line grade as a unit (86.0) by a clear margin, and their defensive front ranks fourth in team grade (82.0) behind just the Steelers, 49ers and Rams.
There may be no better case that shows that the game is shifting away from the trenches towards the perimeter. Despite having top-five offensive and defensive lines, the Eagles haven't lived up to lofty expectations this season due to injury and poor play from their receivers and coverage men on the back end. As a team, their wide receivers rank dead last in overall grade (59.7), and their cornerbacks rank 28th with a collective overall grade of 54.0.
Fantasy Football Preview
Perhaps evident only to those paying close attention, Terry McLaurin is having quite the breakout rookie season. McLaurin ranks top-12 in PFF grade and yardage market share (29%). However, it just hasn't amounted to much for fantasy on Washington's league-worst passing attack. (Washington has now failed to eclipse 175 passing yards in each of their last 10 games.) Given Washington's poor quarterback play, McLaurin is a risky start this week, but he does draw a top matchup — for the third consecutive season, Philadelphia is giving up the most fantasy points per game to outside wide receivers.
Betting Preview
The Eagles needed overtime to outlast their division rival on Monday Night Football. Could they be worn out on a short week? It's a quick turnaround as another NFC East matchup looms, with bettors backing the home dog and dropping the line 1.5 points down to 4.5. Greenline has a small lean on the spread, with the question being: Was the line movement an overcorrection away from the better team?
Headline of the Game: The last two Heisman winners attempt to right the ship in the desert
Two Oklahoma transfer quarterbacks, the last two Heisman Trophy winners and the last two first overall picks in the NFL draft are set to square off in Week 15, providing one of the more interesting storylines of the week despite neither team really playing for playoff positioning at this point of the season.
Despite all the talent on the Browns' offense, Baker Mayfield has decidedly taken a step back from what he did as a rookie. His 77.6 passer rating—which ranks last among qualifying quarterbacks—doesn't paint an accurate depiction of his play when contrasted to his 71.3 passing grade (19th), but Mayfield still has not been the quarterback that we and others expected him to be coming into 2019. As a team, the Browns rank just 24th in expected points added per play. 
Meanwhile, Kyler Murray was having a promising rookie campaign up until the last two weeks. Over the first 12 weeks of the season, Murray's overall grade of 73.4 ranked 14th among qualifying quarterbacks. That has been submarined by two consecutive overall grades of 30.0 or lower against the Rams and the Steelers. He, along with Mayfield, will have a chance to turn the tide in Week 15.
Fantasy Football Preview
By now, you know 'tight ends vs. Arizona' is the most exploitable matchup in fantasy, but Arizona is also giving up the most fantasy points per game to opposing quarterbacks (24.0). Since Week 8, opposing quarterbacks are averaging a league-high 28.5 fantasy points per game against Arizona, and 7.6 fantasy points per game more than their season-long average.
Betting Preview
Two teams in the bottom third of our ELO ranking combined have zero offensive units average a positive EPA on rushing or passing attempts. Both teams at least call a pass play on over 60% of offensive snaps. Greenline falls in line with the market expectation of points after this number rose up to 48 from an opening 46.5. The spread has also moved with a highlighted play happening at the current 2.5-point spread.
Headline of the Game: Gardner Minshew should be able to exploit the Raiders' secondary
Three weeks ago, the Raiders were coming off a three-game winning streak and had postseason aspirations. Now, they matched that winning streak with a losing streak of equal magnitude, and their postseason hopes are all but left for dead. Their defense hasn't really stopped anyone all season, especially when opponents attack their secondary with passes 20 or more yards downfield. The Raiders have allowed 35 such completions this year (only team above 30) for 1,254 receiving yards (only team above 1,000) and 12 passing touchdowns (most in the NFL). Their inability to stop the deep ball has been in its own tier. 
Gardner Minshew's magic was not able to sustain the blazing pace he set to open the season that left the people of Jacksonville sprouting facial hair, but one area where his numbers have stood up has been on passes 20 or more yards downfield. Minshew has shown nice touch on those throws, ranking fifth among all quarterbacks in deep passing grade (93.8). He also owns top-five marks in yards per attempt (15.4, fifth) and passer rating on deep passes (125.3, third). In this one, strength meets weakness.
Fantasy Football Preview
Josh Jacobs, who ranks third in PFF grade and first in missed tackles forced (69), sat out in Week 14 with a fractured shoulder. However, he was close to playing, and, if he returns for Week 15, he'll draw a top matchup. Since Week 9, Jacksonville has given up a league-high 39.2 fantasy points per game to opposing running backs. Keep in mind, that's in spite of the fact that only one of the running backs they've faced ranks top-15 in fantasy points per game. Oakland is also favored by 6.5 points, and Jacobs averages 11.5 more fantasy points per game in games the Raiders have won.
Betting Preview
Bettors appear perplexed with both teams in this matchup, but they've sided with the home favorite despite recent struggles against the spread. Greenline thinks that could be a potential misstep, giving the Jaguars a 31.1% chance at pulling off the upset. The stars may need to align for our 24th-ranked offense, but it's nothing Gardner Minshew hasn't succeeded at before.
Headline of the Game: Austin Ekeler is having the best receiving season we've ever seen from a running back
The Chargers' season has been a massive disappointment, and they come into this game at 5-8, but one player who certainly hasn't been a disappointment is Austin Ekeler. Ekeler added another 112 receiving yards against the Jaguars to up his total on the season to 830. His receiving grade of 94.7 isn't only the highest receiving grade of any player in the NFL this season, but it's also the highest receiving grade of any running back that has seen 50 or more targets in the PFF era dating back to 2006. 
Ekeler's 132.8 passer rating when targeted leads all 234 running back seasons with 50 or more targets since 2006, his 11.4 yards per reception rank fifth and his completion rate when targeted of 91.3% ranks seventh among the same group. Any way you look at it, he's had one of the best running back receiving seasons in recent memory. It makes for an interesting matchup against the Vikings, and specifically Eric Kendricks, who has been one of the premier coverage linebackers in the NFL this season. His 13 forced incompletions lead all linebackers and are tied for fourth among all defenders regardless of position.
Fantasy Football Preview
Despite spending his first two seasons splitting time with Antonio Gates, Hunter Henry has been fantasy football's safest tight end since entering the league. Over this span, he's hit 60 receiving yards or scored a touchdown in 71% of his career targeted games, which leads the position. Against a Vikings defense that's given up 79 receptions to opposing tight ends (six receptions shy of the league-high mark), Henry demands a top-five expectation this week.
Betting Preview
The Vikings and Chargers both have offenses that rank in the top 10 of our opponent-adjusted offensive metric, with both defenses in the top half of the league, as well. The total market has dropped since the open, with Greenline identifying a buying opportunity at the current 44.5 price. The spread is well-priced at 2.5, with Minnesota given a 54.6% win probability.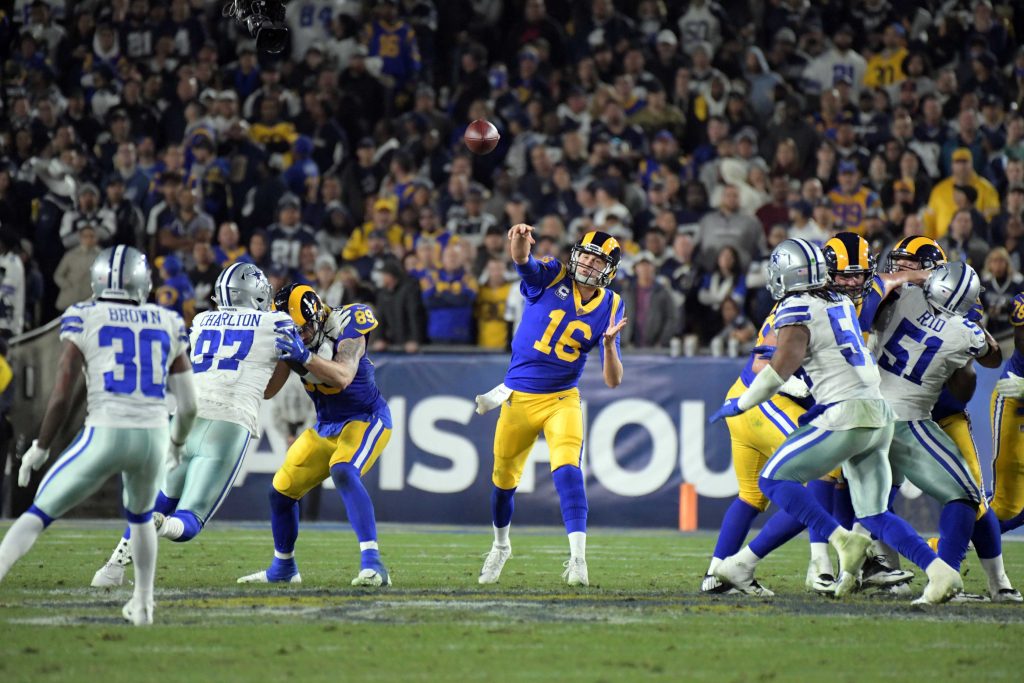 Headline of the Game: Play-action revival sparks Rams offensive improvement
Is the Rams' offense back? After a season in which the Rams dominated opponents with their play-action passing game, their output has come back down to earth in 2019. Last season, they ran play-action on 36% of their dropbacks—the highest mark in the NFL—and picked up 9.3 yards per play, trailing only the Patriots (9.6 yards). Over the first 12 weeks of this season, the Rams were down to using play-action on 27% of their dropbacks (11th in the league) and they generated 6.9 yards per play when using play-action (20th). 
Granted, it came against two porous defenses in the Cardinals and the Seahawks, but over the last two weeks, the Rams have brought back their play-action success. They've run play action on 41% of Jared Goff's dropbacks (third-most in the NFL), and they are now sitting at 8.5 yards per play-action dropback (eighth). Goff is at his best when working from a clean pocket off play-action fakes, and that is what the Rams need to keep in mind as they push for a playoff spot in the NFC.
Fantasy Football Preview
Since Week 10, Robert Woods is averaging a league-high 11.8 targets and 115.5 yards per game, with a low of just 95 yards over this span. Over the last two weeks, with Gerald Everett out, Tyler Higbee leads the tight end position in fantasy points (42.3), recording 100 yards in back-to-back games. Cooper Kupp, meanwhile, played just 19-of-68 snaps in Week 14, despite being fully healthy. What does Sean McVay have planned for Dallas in Week 15? I have no idea.
Betting Preview
This matchup features two teams that have disappointed in 2019 but appear headed in opposite directions after their respective performances in Week 14. Bettors seem set on points being scored despite both defenses being at or near a top-five ranking. Greenline sits right in line with consensus markets and finds little value in this once-enticing NFC matchup.
Headline of the Game: The trade for Emmanuel Sanders and the emergence of Deebo Samuel has reshaped the 49ers' passing attack
Before Sanders played his first game for the 49ers back in Week 8, the production from the wide receiver group in San Francisco was pretty much nonexistent. Samuel led the group with 15 receptions and Marquise Goodwin led the way in receiving yards with 181. Since Week 8, Sanders (28 receptions for 407 yards) and an emerging Samuel (32 receptions for 472 yards) have both lapped those numbers individually. Now having two legitimate threats at wide receiver to pair with PFF's highest-graded tight end George Kittle, the 49ers' passing offense has taken a leap forward. 
Since the trade, the 49ers rank fourth among all passing offenses in expected points added per play. They are averaging 7.2 yards per dropback, the third-best mark in the NFL, as well. Pairing that kind of receiving talent along with a play-caller like Kyle Shanahan and a defense that has been among the best in the NFL this season has the 49ers sitting firmly in the conversation for the best team in the NFL.
Fantasy Football Preview
With 23.4 fantasy points in Week 13 and 24.9 in Week 14, Raheem Mostert ranks second among all running backs in fantasy points over the last two weeks. Across the full season, he leads all running backs in yards per carry (6.0). Although he was just San Francisco's second- or third-string running back for most of the season, he's been used as the team's lead back over this span, handling 66% of the team's snaps and 66% of the team's touches out of the backfield. He's a mid-range RB2 heading into Week 15.
Betting Preview
The market continues to drift toward the Falcons as they drop from an opening 12.5-point spread. This is a game to jump on quickly, as Greenline offers a current play at this fast-moving target. Unfortunately, this is still the Falcons we are talking about, with their name an associated swear word at PFF.
Headline of the Game: Josh Allen's propensity to hold onto the ball could spell trouble against the Pittsburgh pass-rush
Since entering the league in 2018, no quarterback has held on to the football longer than Allen on average (3.1 seconds). That's not a good sign for Buffalo when looking at his stats when holding onto the ball for three or more seconds: He has a 38% completion percentage (32nd), he averages 6.9 passing yards per attempt (28th) and he's generated a passer rating of 54.5 (32nd). So, it's imperative that Allen gets rid of the ball quickly, especially with the pass-rush he'll be lining up against on Sunday night.
The Steelers are owners of the highest pressure rate (42%), the highest pressure rate in 2.5 seconds or less (30%) and the fastest average time to pressure (2.33 seconds) in the league this season. Led by T.J. Watt and Cameron Heyward—players who rank first and second, respectively among players at their respective positions—the Steelers have been getting after quarterbacks quickly all season long. That doesn't bode well for Allen's three-plus second dropbacks.
Fantasy Football Preview
Since Week 11, Devin Singletary ranks fifth in snaps (216), fifth in carries (68), and 13th in targets (15). It appears Frank Gore has finally taken a backseat to the rookie, playing on just 20% of the snaps and drawing just 33% of the backfield touches over the last two weeks. Pittsburgh ranks fifth-best in fantasy points per game allowed to running backs (20.5), but, with this sort of volume, Singletary should still be started as a high-end RB2.
Betting Preview
Sunday Night Football offers a matchup between two defenses that rank in the top 10 of our opponent-adjusted metric. Points could be an afterthought in the lowest printed total for Week 15, though. This spread has moved heavily from a pick-em to make the Steelers 2.5-point home favorites. Greenline finds value on both the current spread and total, as Sunday night is packed with betting and playoff intrigue in this AFC matchup.
Headline of the Game: Michael Thomas looks to continue historically great season against the Colts' secondary
What Thomas has been able to do this season from an efficiency standpoint is absurd. He leads the league in targets with 143 this season, and he's caught 84.6% of those targets. No other wide receiver with 50 or more targets is over 78% this season. Even more ridiculous is what he has done in contested-catch situations. Thomas has caught 16 of his 20 contested targets on the year, and that 80% contested-catch rate is over 10% higher than any other wide receiver with 15 or more contested targets. 
Meanwhile, the Colts' defense has allowed 75.4% of the targeted passes against their defense to be completed this season, beating out only the Cardinals in completion rate allowed. The same can be said for contested targets, where their 61.0% completion rate allowed is second-worst in the NFL. Thomas and Drew Brees should only continue to pad those efficiency stats in Week 15.
Fantasy Football Preview
Last week, at home, Michael Thomas totaled 30.4 fantasy points. In seven home games this season, Thomas has reached at least nine receptions and 95 yards in all of them. In total, he's averaging 27.8 fantasy points per game at home, or 9.4 more per game than when on the road. In Week 15? He's at home again against a defense that is giving up the 12th-most fantasy points per game to opposing wide receivers.
Betting Preview
The Colts have found some early-week backing, dropping off the key number 10 to 9.5-point dogs. Greenline sees dollar signs at that price, with the expectation that the Colts' ninth-ranked defense struggles to contain Brees and the fourth-ranked Saints' offense. Jacoby Brissett has graded below average in 2019 while throwing for more turnover-worthy plays than big-time throws. Greenline projects the Colts' struggle to keep pace Monday night.