With the 2019 regular season complete, it's time to briefly take stock before diving deep into the playoffs. Each year of the NFL season sees a collection of players that take a big step forward and breakout into being true superstars, and this season was no different.
This look back will focus on those breakout players, identifying the breakout player of the year, as well as some honorable mentions.
The development of a player isn't always a neat, linear line of improvement, but when it is things just seem so much cleaner. Watt has improved his overall PFF grade in each season of his career, and the same holds true when you dive deeper and focus on specific facets or statistics.
This season he broke out into being not just a useful young pass rusher, but a true game-changer for the Steelers and one of the best defensive players in the game.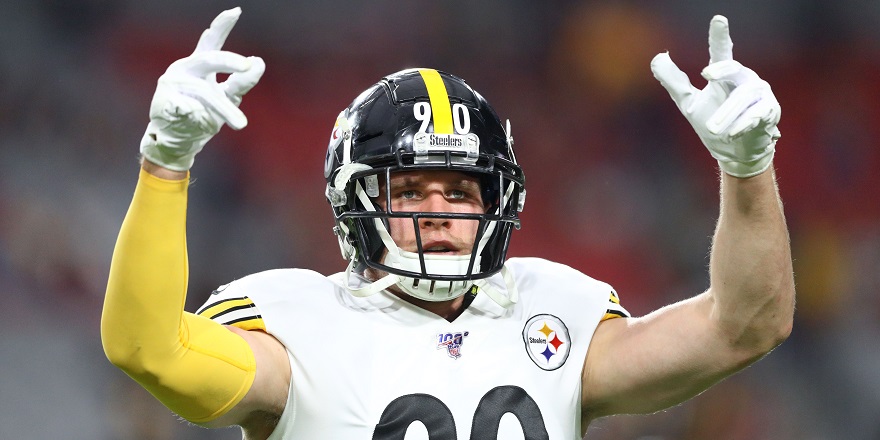 © Mark J Rebilas-USA TODAY Sports
Watt was a pretty good player right off the bat in the NFL. As a rookie, he posted an overall PFF grade of 71.0, and registered 42 pressures, eight of which were sacks. In year two, he improved his pass-rush impact – not just registering more pressure (52) but doing so more decisively and with more impact at the end (six forced fumbles). This past season, though, is when he took things to another level.
This year, Watt ended the season with 81 total pressures and eight forced fumbles. He had the highest PFF pass-rush grade of any edge rusher (91.7) and took significant steps toward not just generating consistent pressure, but actually creating game-changing plays.
It's widely known that turnovers are the single biggest statistical category that correlate to wins, and as much as they can be transient, and to a degree luck-based, any defender that can consistently create turnovers transcends to another plane of play.
Watt's eight forced fumbles tied for the league lead among pass rushers, but he also added a pair of interceptions with instinctive play on the edge for the Steelers. Watt was one of only two pass-rushers to record multiple interceptions, and he also notched seven batted passes over the year as he consistently showed the ability his brother J.J. mastered over the years of getting himself into throwing lanes and disrupting the pass even if he couldn't generate pressure on the play.
Ultimately, there were plenty of deserving breakout candidates this season, but nobody more so than T.J. Watt, who leapt out of the shadow of his older brother to become one of the most dominant defenders in the NFL in his own right.
Honorable mentions: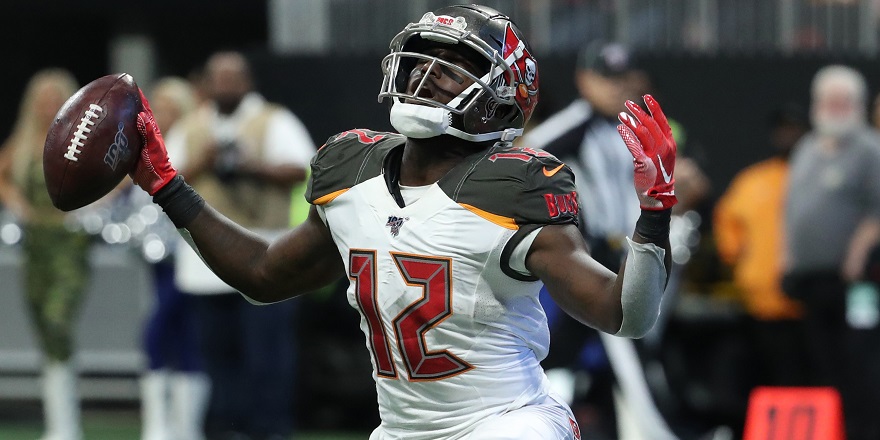 © Jason Getz-USA TODAY Sports
Tampa Bay's Godwin took advantage of the opportunity to have a bigger role in the offense, and of a new, more aggressive scheme, to really emerge as one of the top receivers in the game. Godwin was a human highlight reel this season, making several spectacular catches, and even bailing Jameis Winston out of throwing even more interceptions along the way. He did all that while dropping just one pass all season, giving him the best drop rate of any receiver not named Larry Fitzgerald in 2019.
Davis has had a true career year for the Saints, posting a season that really had very little to suggest it was coming. Davis has been a constant playmaker for New Orleans, grading well in all facets of the game PFF measures. His 90.1 overall grade in the regular season represents an almost 15-point jump in grade from his previous best mark, set a season ago.
Minnesota's Harris is a player whose play in limited duty was good enough to earn him an expanded role as a starter in Mike Zimmer's defense, and he responded by continuing that high-level play with a greater workload. Harris has shown a real knack for making plays on the ball and gives the Vikings a pair of elite safeties this year, going some way to making up for their lackluster play at the cornerback position.