Everyone makes mistakes. The NFL draft is about limiting them whenever possible. Still, every NFL franchise faces setbacks that are tough to swallow with the benefit of hindsight.
While I'll skew more positive next week, we're here to look back on recent shortcomings for all 32 NFL teams. Whether it's one glaringly bad pick or a series of related bad decisions, the following are the biggest draft mistakes each franchise has made over the past five years.
ARZ | ATL | BLT | BUF | CAR | CIN | CHI | CLE | DEN | DAL | DET | GB | HOU | IND | JAX | KC | LVR | LAC | LAR | MIA | MIN | NE | NO | NYG | NYJ | PHI | PIT | SF | SEA | TB | TEN | WFT
While the Josh Rosen pick was obviously a mess, they still netted a second-rounder out of it, which is more than a lot of first-round mishaps can say. The Cardinals swung for the fences on early round picks like DT Robert Nkemdiche, CB Brandon Williams, LB Haason Reddick and WR Chad Williams in 2016 and 2017 with nothing to show for it. The biggest problem was just how hard they struck out. Those guys weren't even playable until Reddick finally went back to the edge this past season. Not even getting quality depth in the top few rounds is tough to overcome.
ATLANTA FALCONS: Offensive line desperation in 2019
The time to address offensive line needs is always, always, always before issues pop up. Forcing yourself into starting rookies along the offensive line can backfire mightily. The Falcons learned that the hard way when they "reached" on two first-round linemen by pretty much every major media evaluation (including ours). They left themselves no choice in the matter, though. As such, they've ranked 25th and 22nd the past two seasons in team pass-protection grade.
Chris Moore (fourth round in 2016), Jaleel Scott (fourth in 2018), Jordan Lasley (fifth in 2018), Marquise Brown (first in 2019), Miles Boykin (third in 2019), Devin Duvernay (third in 2020) and James Proche (sixth in 2020). That's a lot of darts without a bullseye (and some aren't even on the board). The Ravens have been terrific drafting in a number of ways — and their commitment to using resources at a valuable position like receiver is admirable — but deciding which receiver to take has not been one of them.
This could just as easily be "giving up on Wyatt Teller" as well, and the two are semi-related. Drafting two running backs in the third round the past two years to "fix" their run game has only resulted in the Bills giving up on it altogether. Invest those resources in the offensive line and gain the added benefit of having a chance against Chris Jones in pass protection.
Marty Hurney wasn't fired for his draft record, as he did fine in early rounds. It was Rounds 3-plus where they simply have struggled to find competency. Arguably the best one of the bunch has been Corn Elder, who earned a 68.5 grade this season on 411 snaps as a slot corner. If that's your biggest mistake, though, it's been a solid span of drafts.
The Bengals' unwavering commitment to Andy Dalton was comical in retrospect. The pick before Patrick Mahomes was the infamous 4.22 receiver himself. Between injuries and inability to run the correct routes, Ross played 1,108 snaps over four seasons. Marvin Lewis even debated moving him to cornerback. Here's hoping Ross turns things around with how much physical talent he possesses.
The 2016 season was supposed to be general manager Sashi Brown's magnum opus for the tank and rebuild. When the dust settled, they selected 14 players, with nine of those coming in the first four rounds. Of those nine, only linebacker Joe Schobert reached the level of competent starter in a Browns uniform.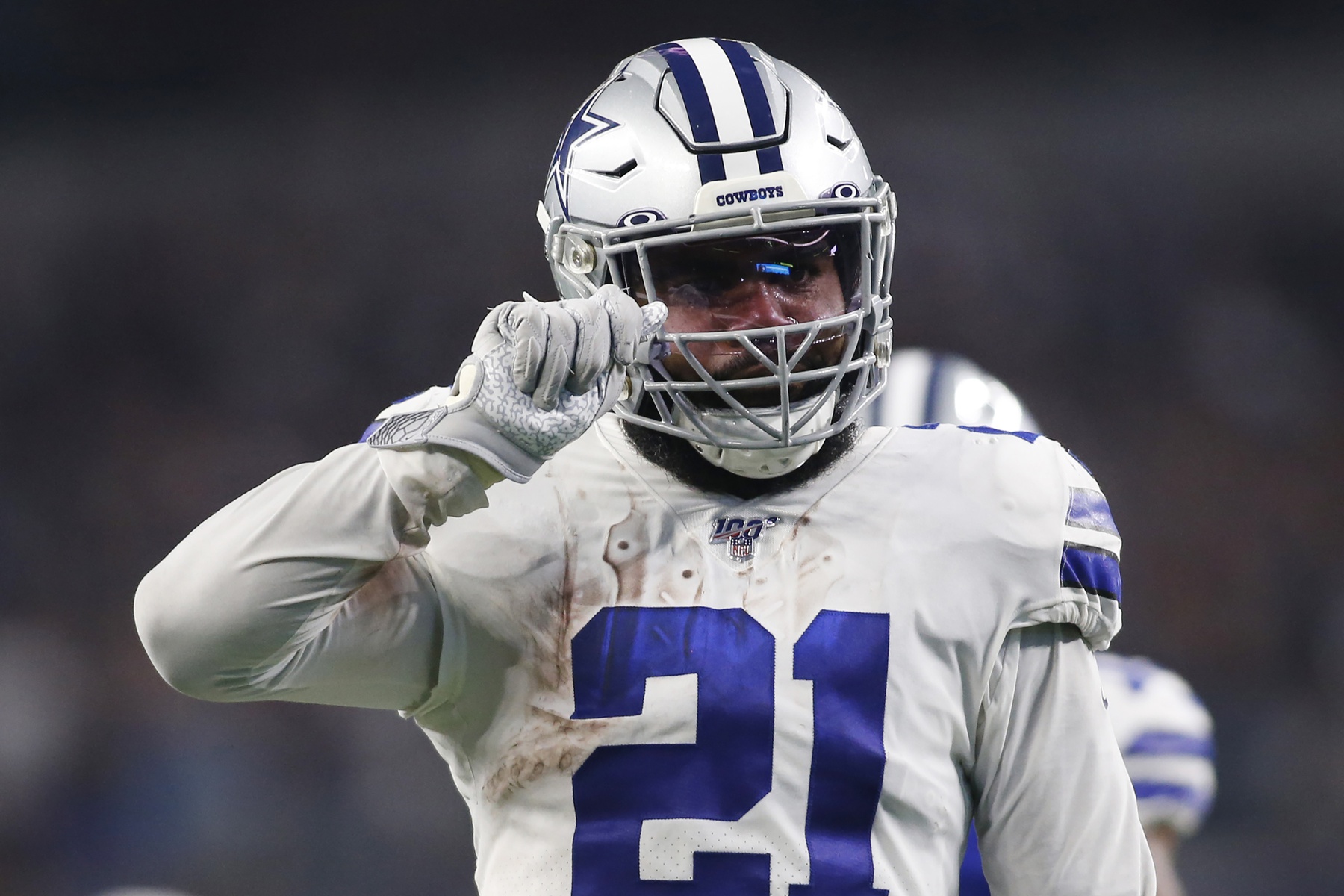 It was an indefensible decision made even worse by the unwavering commitment to justifying it. Ramsey has been, at worst, a top-five cornerback in the NFL after his rookie season. It was a need at the time, and it's even more of a need now. Meanwhile, Zeke is on the books for a $13.7 million cap hit and will cost more if he's cut than if he plays.
Paxton Lynch. Chad Kelly. Drew Lock. I really don't need to say much more. It's the code John Elway could never quite crack.
The Lions' insistence on drafting low-impact positions highly was simply never going to pan out great. They used their nine top-50 picks on two running backs, two linebackers, one center, one tight end, one nose tackle, one offensive tackle and one cornerback. In a league where passing the ball and stopping the pass has led to wins more than anything else the past five years, the Lions chose a different path.
A big thing we preach here at PFF is understanding where you are as a roster in the hierarchy of the league. It does you no good to go all-in for one player if you're an average team just to sneak into the playoffs. If you're on the verge of a Super Bowl with a franchise quarterback creeping toward the end of his career, we can get on board with some win-now moves. The Packers went the opposite direction in 2020. They traded up for the "quarterback of the future" in Jordan Love, drafted a backup two-down running back in A.J. Dillon and then drafted a fullback in Josiah Deguara. These guys played a combined 16 snaps in the Packers' NFC Championship game loss to the Bucs.
This has nothing to do with Laremy Tunsil and everything to do with their complete misappropriation of value. Trading two first-round picks only to break the bank for a starting left-tackle is objectively bad business. The fact that the latest first-rounder turned into No. 3 overall this year should serve as a cautionary tale when dealing future firsts.
Of the 20 highest-graded edge defenders in the NFL last season, 15 of them were first-round picks. The Colts have drafted four edge rushers on Day 2 in the past five years, and unsurprisingly none have made any sort of impact as pass-rushers. The NFL is simply too good at evaluating the position to wait it out like Indy has.
This horse has been beaten to death at this point, so no use re-hashing too much. Fournette finished his Jaguars career with a 67.2 rushing grade in the regular season and 4.0 yards per carry. Ultimately, it all landed them Trevor Lawrence so it wasn't all doom and gloom.
The Chiefs cut Justin Houston to trade a first- and second-round pick to pay Frank Clark $20.8 million a year. While Houston's cap hit was prohibitive, he's earned a 77.9 overall grade the past two seasons while Clark has earned a 58.5. Clark's grade ranks 72nd among 79 edge defenders with at least 800 snaps the past two years. Woof.
With four picks in the top 40, 2019 had the potential to be a transformative draft for the Raiders as a franchise. Instead, they have yet to see any dividends from it outside of in the running game (and you know our thoughts on that). Clelin Ferrell was simply not at the level of production or athleticism to warrant a top-five pick, and Johnathan Abram was a run-game-first box safety who had the lowest grade at the position in the NFL this year.
This is nothing new, and it's worth seriously questioning if the franchise is cursed at this point. Their picks — C Max Tuerk (third round in 2016), G Donavon Clark (seventh in 2016), G Forrest Lamp (second in 2017), G Dan Feeney (third in 2017), T Sam Tevi (sixth in 2017), C Scott Quessenberry (fifth in 2018) and T Trey Pipkins (third in 2019) — speak for themselves.
The bell tolls for everyone eventually. Going seven-straight seasons without a first-rounder a dangerous game. And the Rams are already going to start to feel the squeeze of a roster propped up almost entirely on second contracts. There's almost no chance they re-sign key free agents like ED Leonard Floyd, CB Troy Hill or S John Johnson. And they won't have first-rounders to replace them for the next three years, either.
The Dolphins have had one of the worst offensive lines in the NFL over the past half-decade and trotted out rookie quarterback Tua Tagovailoa into a minefield this past season because they treated their offensive line as an afterthought. Laremy Tunsil, who they traded away, and 2019 third-rounder Michael Deiter were the only two offensive linemen they drafted before the fifth-round between 2016 and 2019.
The Vikings' selection of Bradbury has layers of mistakes packed into it. It torpedoed the career of Pat Elflein, whom they drafted the year prior as he was far more suited for the center position. He also is more than likely going to continue to put them in that no man's land for years to come. That's because he's good enough in the run game to not be replaced, but a liability in pass protection. He has earned pass protection grades of 41.4 and 38.8 in his first two seasons. The icing on the cake is that the next two centers drafted — Elgton Jenkins and Erik McCoy — are two of the best interior linemen in the NFL.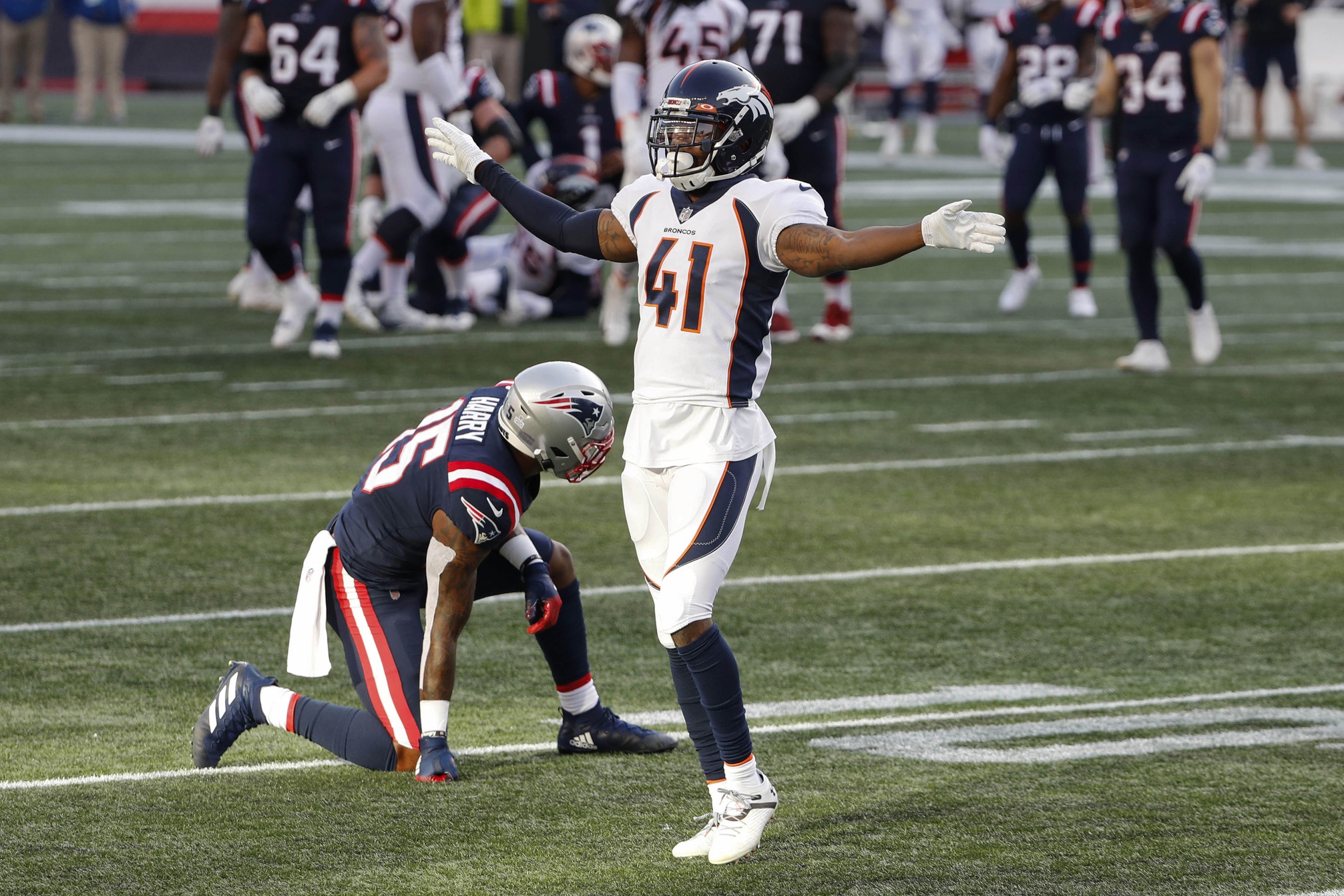 This is nothing new, but it's been amplified in recent years. The four receivers they've drafted over the past five years — Malcolm Mitchell, Devin Lucien, Braxton Berrios and N'Keal Harry — have combined for 120 career catches for 1,324 yards. Brutal.
The Saints have, quite objectively, been the single best team in the NFL at evaluating talent over the past five drafts. That's not a debate. On 28 draft picks over the last five years, they've acquired the following:
That's 12 high-quality starters or a 42.8% hit rate. And that's not even accounting for what 2020 might become. Imagine, though, if you will: What if they sustained that hit rate over more picks? The Saints mortgaged future picks left and right over that span thinking, "This is the player that will get us over the top." None ever did and now they're set for an offseason full of difficult cap decisions.
Not really much of a debate here. Saquon has been pretty much as advertised, too. It just hasn't moved the needle. The 2020 season made it fairly evident how much his play mattered to the win column.
If you were going to pass on a quarterback in 2017, obviously Jamal Adams and the eventual two first-rounders he netted them was about as good as you can do. But to pass on Mahomes/Watson because you thought Christian Hackenberg or Bryce Petty could develop into a franchise guy was malpractice. Josh McCown started 13 games that year.
There's not a lot for Howie Roseman and company to hang their hat on over the past five drafts now that Carson Wentz has turned back into a pumpkin. The leash that they gave to their mid-round picks in the secondary, though, certainly cost them. The elite front four they've had this entire time has rarely turned into an elite overall defense because guys like Jalen Mills, Sidney Jones, Rasul Douglas and Avonte Maddox never took that "next step." Lay blame for that wherever you want, but the Eagles' inability to see that coming cost them a longer Super Bowl window.
The Artie Burns and Terrell Edmunds selections came out of left field on draft day and haven't particularly improved with time. Burns wasn't even a starter by the end of his tenure in Pittsburgh, while Edmunds' 71.2 overall grade this past season was a career high. To add insult to injury, the next corner drafted after Burns was Xavien Howard — the second-highest graded corner in 2020 — while the fist safety drafted after Edmunds was Jessie Bates, the highest-graded safety in 2020.
The 49ers have not shied away from building through their defensive line. They've picked one in the first round four of the last five years. Only Thomas, though, has proven unworthy of his draft slot. He's yet to earn higher than a 62.5 overall grade in a single season. He was always a tweener playing inside at Stanford at 280 and never had a position in the NFL.
Go take a look for yourself. I don't think there's been a worse drafting team over the span. D.K. Metcalf in 2019 and landing Chris Carson in the seventh are really the only saving graces for what's been a messy five years of picks. It's almost incomprehensible after how dominantly the Seahawks drafted from 2010-2012.
An unplayable corner at pick 11 (Vernon Hargreaves). A one-trick pony edge rusher at pick 39 (Noah Spence). And then a kicker at pick 59 (Roberto Aguayo). Thankfully, Jason Licht turned things around in a big way the past three drafts and it's all water under the bridge.
There truly aren't too many blemishes on GM Jon Robinson's radar over this span. He's been an ace talent evaluator for the most part. While they were one of the teams that passed on Mahomes/Watson, you'd be hard-pressed to find anyone who would have done differently after Marcus Mariota's first two years. It would be revisionist history to say otherwise. What wouldn't be revisionist history is to say that the Wilson pick was a massive value reach from the get-go.
Washington's draft record isn't nearly as bad as you'd expect with how much the franchise has struggled over this span. The Haskins pick isn't even necessarily bad process to continue taking shots on another quarterback, but it's difficult to argue that this wasn't their biggest mistake considering how it turned out. Five-hundred-fourteen lackluster dropbacks before having to cut bait entirely into Year 2 is one of the bigger singular blunders of any team in the past five drafts.