Every year, we rush to judge and grade the draft even as it's happening. The rookie season of each draft class is about confirming priors and taking victory laps or trying to hide from a prediction that turned out badly. But players progress at different rates in the NFL, and often Years 2 or 3 are where the biggest leaps are made. With that in mind, here are some potential second-year breakout candidates for 2020, based off what we have seen from them in the past.
[Editor's note: Subscribe to PFF ELITE today to gain access to PFF's Premium Stats and new Player Grades experience in addition to the 2020 NFL Draft Guide, 2020 Fantasy Rookie Scouting Report, PFF Greenline, all of PFF's premium article content and more.]
Diontae Johnson had 680 receiving yards and five touchdowns as a third-round rookie last year, so you could make the case that he's already broken out. But when you consider what the quarterback situation was like in Pittsburgh with no Ben Roethlisberger, you will soon appreciate how much more there is to come. Johnson is an extremely slick route-runner and was regularly open only to see the ball miss him completely. He snagged 91% of the catchable targets thrown his way and broke 18 tackles after the catch, second among all rookies. Mason Rudolph (53.0) and Devlin "Duck" Hodges (45.8) each posted lowly PFF grades, so if Johnson gets a full season of quality passing play from a healthy Roethlisberger, we could see him evolve into one of the better receivers in the game.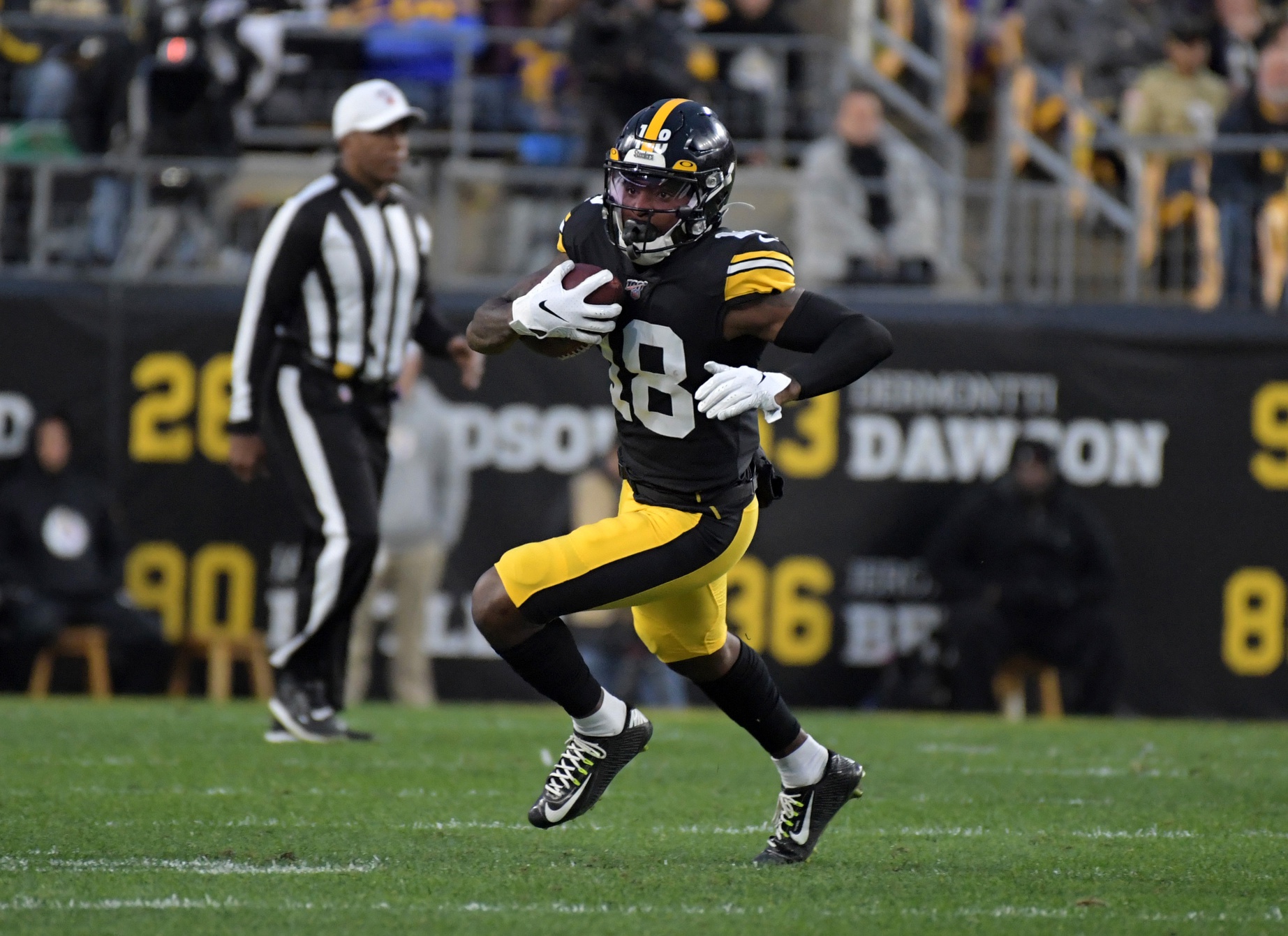 Andy Isabella was a player PFF had high hopes for coming out of college, but being a major threat as a first-year wideout in Arizona alongside a rookie quarterback and head coach was always likely to be a struggle. He played just 220 total snaps and was targeted 13 times, but he still flashed big-time playmaking ability within that snapshot, gaining 189 yards on only nine catches — including an 88-yarder. Isabella is an unusual player to find a role for — a 5-foot-9 vertical threat speedster — but with the Cardinals' offense expected to be vastly improved in 2020 and in need of a consistent deep threat to scare defenses into respecting the big play, Isabella could be primed for a much better second season.
Coming out of college, Ed Oliver was an undersized interior defender who had absurd movement skills but never quite had the college production those skills suggested should have been there. Much of that could be explained by how he was deployed at Houston, head up over linemen rather than aligned to shoot gaps and disrupt in the backfield. It led to him coming into the league behind the curve when it comes to development as a pass-rusher. As a rookie, he generated 31 total pressures from 374 pass-rushing snaps, resulting in a 62.4 PFF pass-rushing grade, but he showed flashes that all the potential is still there. Oliver was always likely to require a transition while he gets up to speed from a technical standpoint to match his athleticism and speed, so the Bills will be hoping Year 2 is where he breaks out.
Again, depending on how you measure these things, you may believe Devin Bush has already hit the ground running in the NFL. He led all rookie linebackers with 84 solo tackles and 22 assists (by PFF's more accurate, double-checked count), but his overall grade was just 62.9. This is in large part due to the onerous responsibilities the Steelers place on their linebackers, which can expose them to consistently tough situations. Bush acclimated well in his first year, and so well, in fact, that with a full year in the system, he could kick on and look like one of the best in the league in 2020. Bush surrendered five touchdowns in coverage, two more than any other rookie linebacker, and was also penalized twice as much as any other first-year linebacker. But the plays he did make suggest he could develop into something special, maybe as soon as Year 2.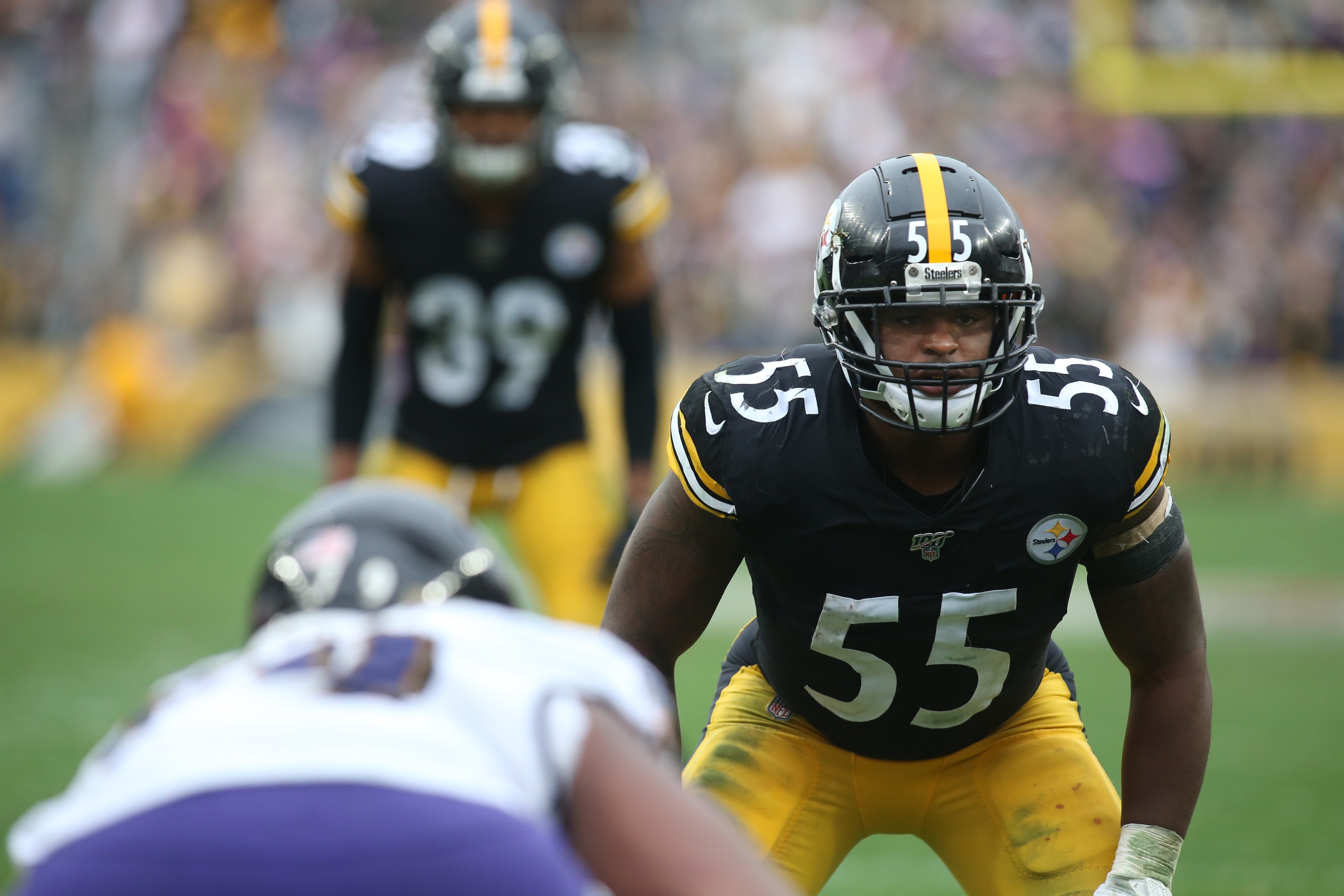 Tampa Bay's Jamel Dean was the highest-graded rookie cornerback in 2019, ending the season with an overall mark of 76.4. Dean didn't play nearly as much as some of the other rookies, but he was cooking by the end of the season and still led all rookies in pass breakups (10). Dean allowed a 72.0 passer rating into his coverage and only 48.9% of targets to be caught. A big, aggressive cornerback, Dean nevertheless showed the savvy to not stray over the line with that physicality, parlaying it into consistently excellent coverage instead. The Bucs' defense was rapidly improving last season and could be a real unit to reckon with in 2020.
Arguably the least proven player on the list, T.J. Edwards nevertheless earned an 86.6 overall PFF grade as a rookie, which would rank him among the best linebackers in the game if he played than just 112 total snaps. Why this is interesting, though, is that he had back-to-back seasons with a grade above 90.0 in his final two seasons at Wisconsin before going undrafted due to mediocre measurables and athletic profile. His NFL preseason grade was also consistently good, meaning Edwards has been an exceptionally productive linebacker at every level we have seen. He also excelled in coverage — unusual for a player with athletic limitations. He has a real shot to start for the Eagles this season and could be one of the surprise breakout players in 2020.
A torn ACL caused Jeffery Simmons to slip a little in the 2019 NFL Draft, but rather than fall out of the first round, he was taken by Tennessee at No. 19 overall and actually got back on the field before the halfway point of last season. His NFL debut saw him post a PFF grade above 90.0 and notch three total pressures on only 11 pass-rushing snaps. The rest of his season was a little less dominant, but we nonetheless saw glimpses of the kind of impact he can have, and expectations should be justifiably sky high for Simmons after another year removed from that knee injury. He also gets a much clearer path to playing time on the defensive line with Jurrell Casey traded away after an excellent career with the Titans. Simmons was a top-10 talent in the draft before injury caused a slip, so he could be set to dominate in Year 2.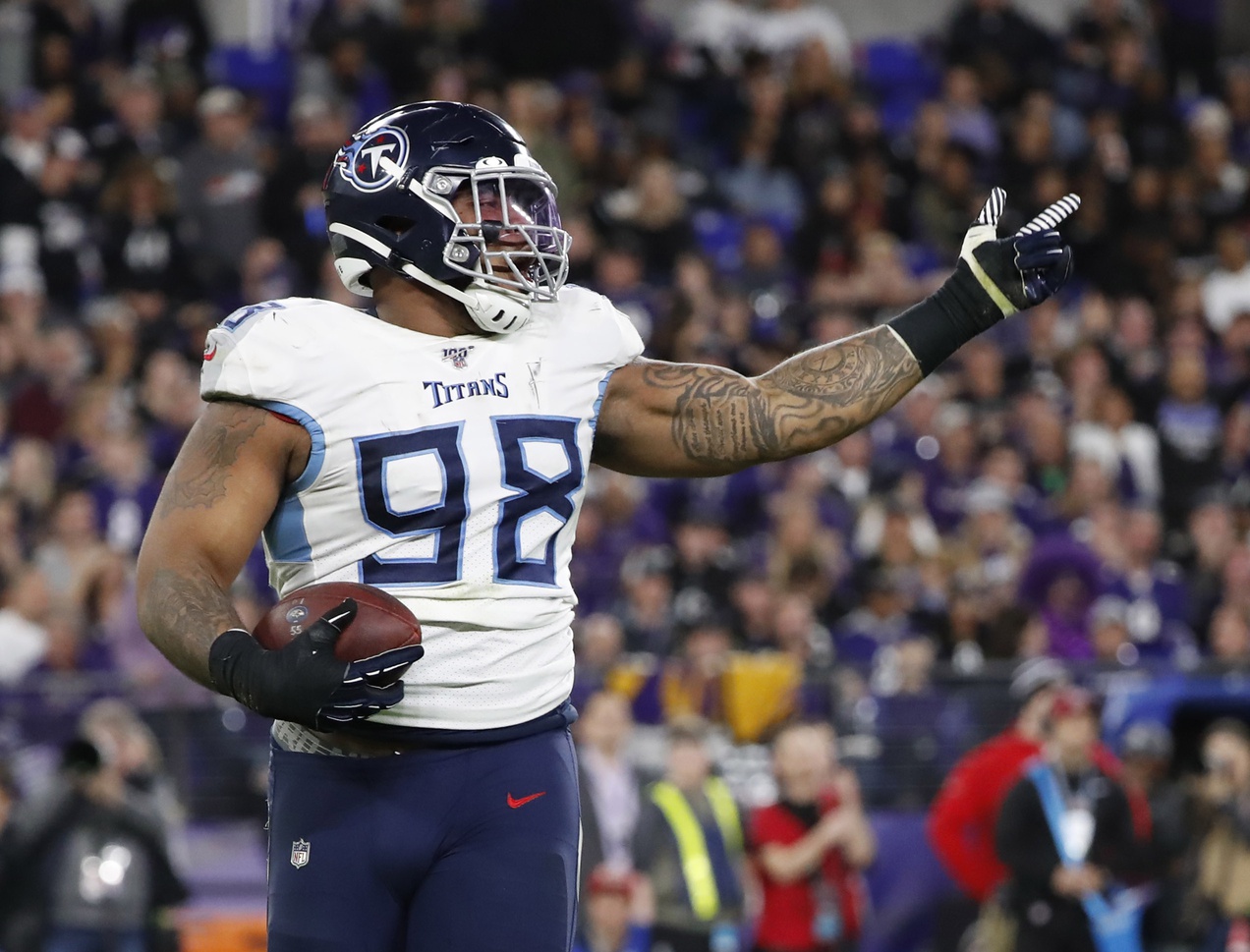 I know Josh Jacobs rushed for 1,150 yards as a rookie, earning an 87.1 overall PFF grade along the way, but where the breakout can come in 2020 is as a receiver. He dropped three of his 26 targets and had just a 55.4 receiving grade. But one of the things that made him look special as a prospect was his receiving talent — not just being able to catch passes out of the backfield, but line up as a legitimate wideout and show wideout skills. Jacobs didn't show any of that in his first year and was split out wide or in the slot on just 20 of his 460 snaps, but he has the ability to be a true do-it-all back with matchup-problem skills as a receiver in his second season.